Getting rid of warts at Aesthetic Science Clinic
Last Christmas, I received Gift Certificates at Aesthetic Science from my good friend, Che. I was ecstatic! I've been curious for a while on the treatments that they offer and wanted so much to see what it's like.
The younger me did not frequent clinics like this. I think I've mentioned before that I was not really the "kikay" type, so I didn't dabble too much on my looks, nor have I given my physical self any special care. And when you're young, I guess that's fine, you can get away with just being hygienic; but when you're in your 40's, you really need to give your skin health a little more attention.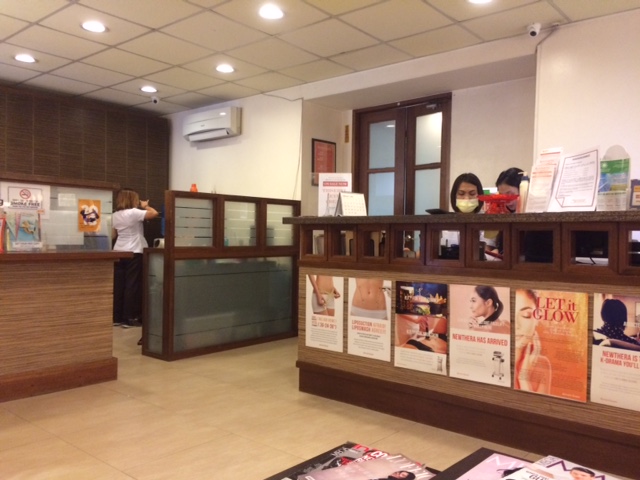 Wart Removal
I wanted to try Aesthetic Science because Che knows people from there. When it comes to health, I always go for those that are highly recommended by people I trust because, you know, it's health. You don't put your health in the hands of strangers just like that.
Anyway, I booked a schedule for wart removal with the clinic's Alabang branch on January 25. I had this really ugly wart that hung out near my left ear and it bothered me so much! It would hurt when I turn my head to that side on my pillow when I sleep. I had a few small ones in the other parts that weren't too visible, but since I'm already getting the big one removed, they might as well go, too!
I booked in Alabang because we were going to visit my parents that day and well, it was going to be my first time. I wanted Che to be around when I go and it was easier for her to go there since she's from the South. She was kind enough to oblige to my whim and booked herself a facial, as well, to keep me company.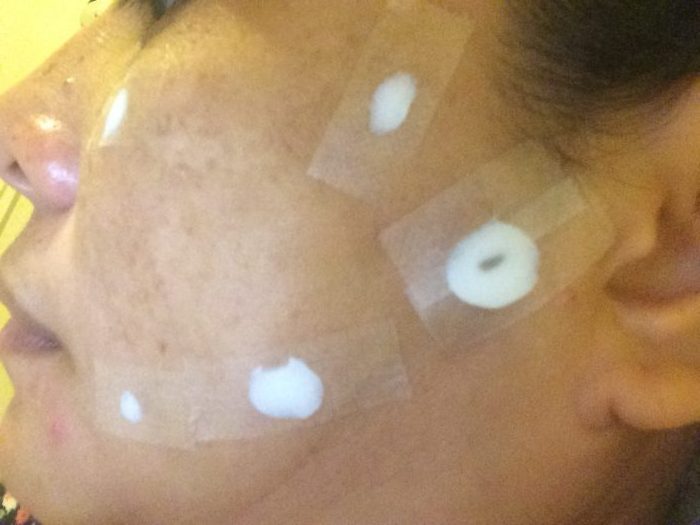 Aesthetic Science Clinic Alabang
My first experience with Aesthetic Science was nothing short of pleasant. The staff was kind and welcoming, and the atmosphere of the place was nice and serene.
I was ushered to a room where the doctor came to see me to check my face for the said warts. She found no more than 11. She asked if I would like my neck to be cleared, too, but I was really nervous so I said I'll just take care of it next time.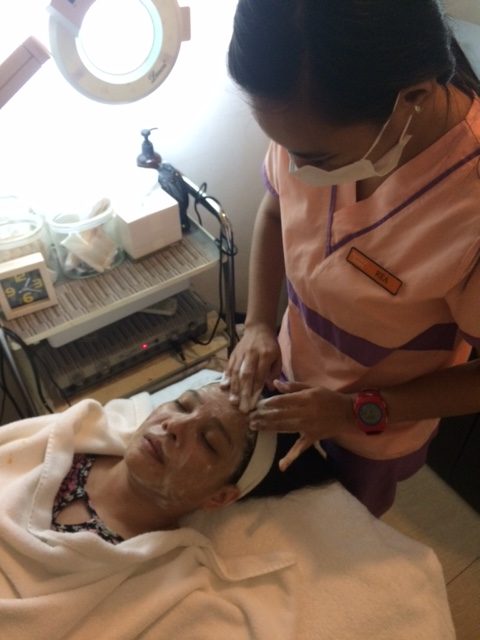 Her assistant, then, washed my face and carefully put anesthesia on each wart. There was one along my lash line, but doctor said it would be risky to cautherize that.
There wasn't much to do after that. I had to wait an hour for the anesthesia to settle. I browsed my data for a while and fell asleep a bit. Then the doctor came and started the procedure which took no more than 5 minutes.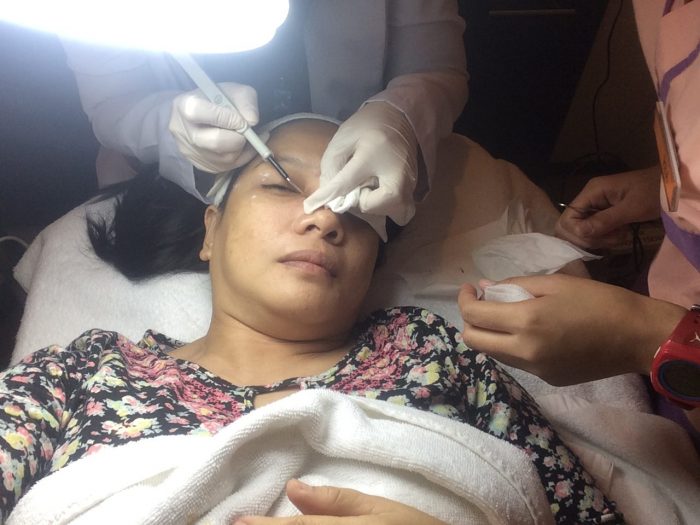 I was given time to fix myself and was given instructions on what to do and expect for the next few days.
I was not to wet my face for the next 24 hours, and cannot rub these areas when I finally can. I was told to put healing cream on them in the morning and in the evening before I go to bed, and to avoid direct sunlight.
I was also advised to put SPF 15 (or higher) sunscreen before going out to protect the areas. They said that the scabs will fall off on their own within the week and that was it.
Everything happened as they  said it would.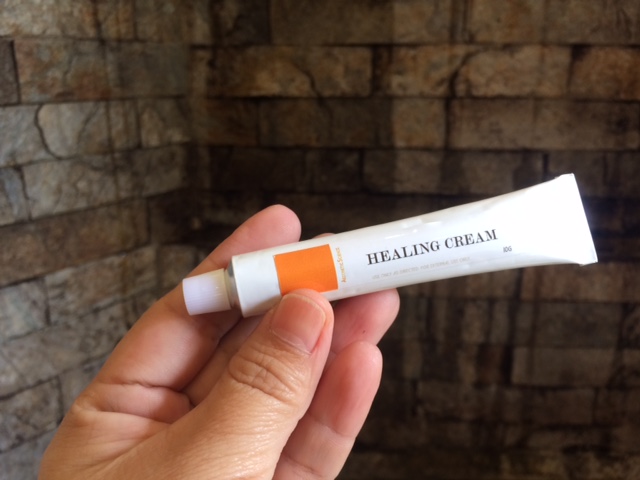 Aesthetic Science Makati
I went back to Aesthetic Science in February 5, this time, I decided to go to the Makati branch which is more accessible to us coming from home.
I wanted to try other treatments, but I had my monthly period, so I could only do wart removals on my neck at my remaining "budget," haha!
I couldn't have facial because I just had wart removal procedure done on my face and they said that it's too soon to do that.
I was familiar with the procedure which was basically the same, except that this time, the assistant spread the anesthesia on  my entire front neck and chin. She said it's so she won't miss any spot that the doctor may find.
Wart removal done on my neck stung a little more than it did on my face. My guess is that it's because our skin is much more loose in the neck area.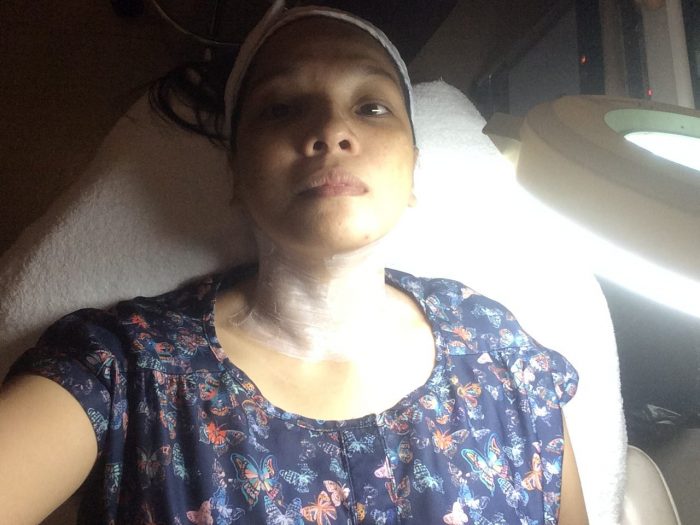 I also had a little experience with the anesthesia not wearing off right away, but the clinic was alerted on this immediately and the doctor was on a standby for updates from me.
In fact, I was being invited to go back so they can check on me. But it wasn't as if there was no improvement. The anesthesia wore off a bit more gradual than usual, but at least it was wearing off.
So after a day that I felt some improvement, I informed the clinic that I didn't feel that there is any urgency to go back.
I was told that perhaps it was because of the amount of caffeine I took the night before and that morning that may have caused the anesthesia to subside slowly. I'm currently doing the ketogenic diet and coffee had been my life blood that week. So yeah, if you're getting treatment, don't take too much caffeine.
And lay off the alcohol, too!
Facials, Body Sculpting and other services!
Over all, I can still say that it was a great experience and that I would like to come back and try their other facials and peeling services, and blue light which is for acne treatment. I would also like to try the different body scrubs they offer.
And who am I kidding, I'd like to try their services that will help me get rid of fats — like Kryosculpt, RF body and Lipo Smash. At this point, I really need help losing weight and toning my body.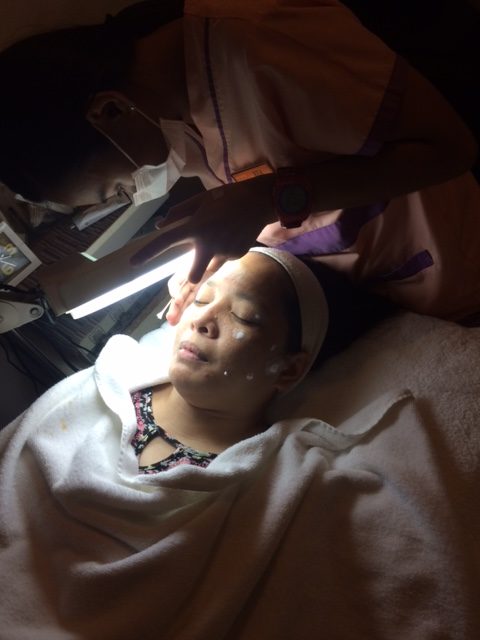 Wart removal services was at PHP 120 per wart but if you have plenty, it's currently priced at PHP 3,000 per area which I think is reasonable considering that doctors handle their clients' treatments.
Just to be clear, wart removal is not usually included in the regular Gift Certificates that you can purchase from Aesthetic Science.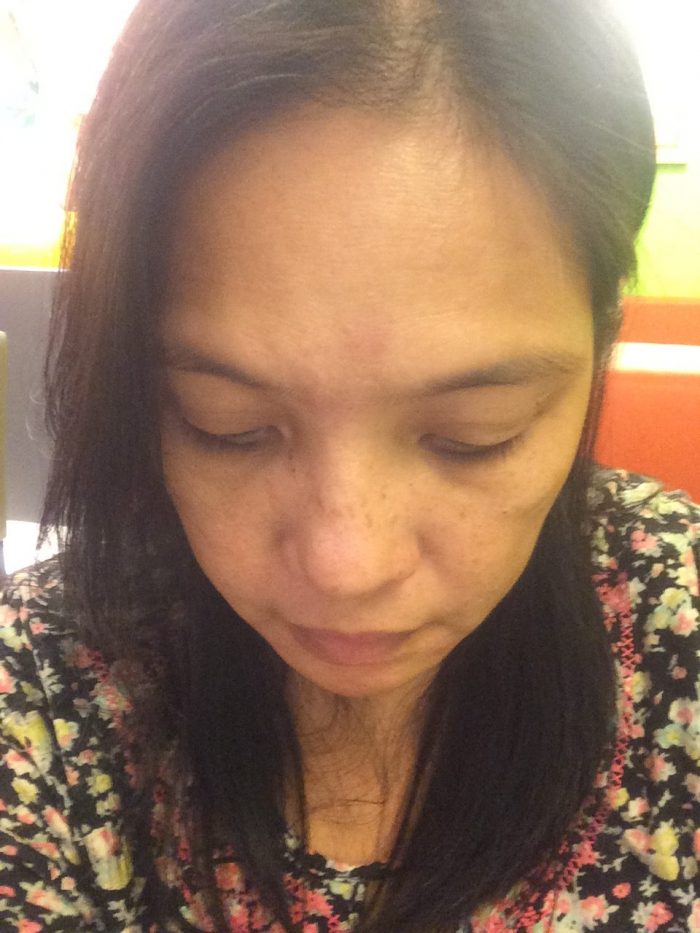 Aesthetic Science has two branches – one at Kennedy building, Madrigal Park in Alabang and at Jupiter Place building, Jupiter street in Makati.
Clinic hours are from 10 AM to 7 PM in their Alabang branch, and 11 AM to 8 PM in their Makati branch from Mondays to Saturdays.
Check out Aesthetic Science Clinic's official website to know more.