5 Ways to Self-Love with Rauch Happy Day Orange Juice
February is over but it doesn't mean that we should neglect self-love just because the love month has passed, right? Nowadays, health and fitness is the buzz so why not jump onto the wagon since it's a great one to be on anyway.
I've got some really great tips from Rauch Happy Day Orange juice on how to do it, too.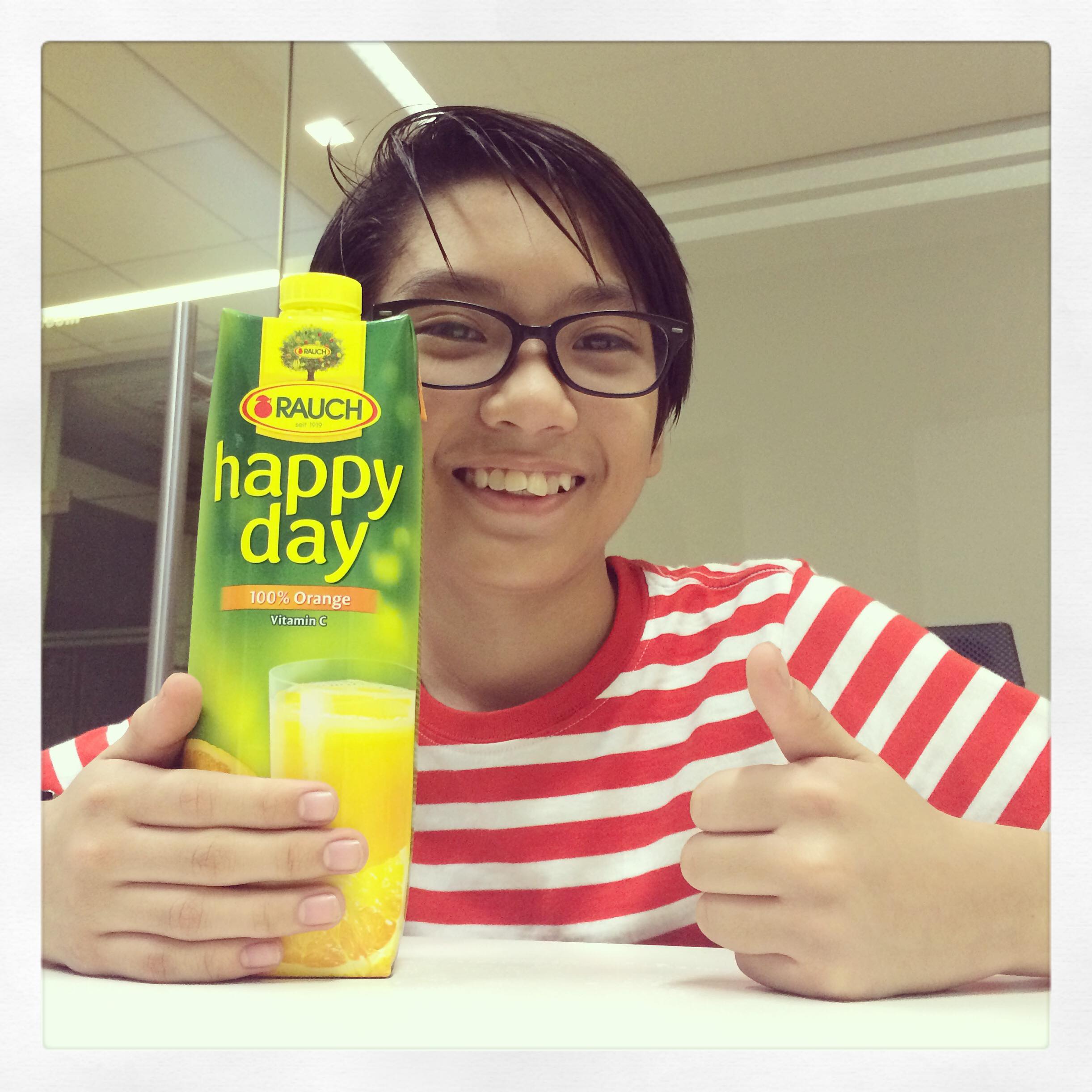 1. Skipping meals is so outdated!
Skipping meals is probably one of the most common diet strategy that people do, but nutritionists discourage this because eventually, meal-skippers get hungry and eat twice as much as they should.
Portioning is best! Have you heard of Michelle Obama's nutrition campaign when her husband was still sitting as president of the United States? Part of her campaign was shifting the recommended diet from the pyramid to quarters. One part carbs, one part, proteins, one part vegetables and one part fruits!
I tried that and a lot of people have noticed I was losing weight. I also  felt so much better.
I'm sure you've heard of 16/8 intermittent fasting but don't confuse it with skipping meals. It simply means eating your meals within the 8 hour window and consuming only non-caloric drinks on the next 16. It's pretty effective, too! Why? Because it helps in the discipline of not overeating.
Stay healthy without getting hungry!
2. Mindful eating is key!
I'm currently doing what they call "non-strict dirty Ketogenic diet." If there's anything I learned from this diet, it's to really read the labels on all the food products that I buy and be more aware of what I put into my mouth.
For example, I now choose grass-fed based, unsalted butter, free range chicken, low carb, sugar-free options over others.
I realized that my  sluggishness was caused by the food that I eat, so I made it a point to eat better. I now feel healthier and stronger for my kids.
3. Move it!
Staying active is important. We are meant to walk, to run, to jump…to move!
I read somewhere that sitting on your bum for 8 hours or more a day can trigger a heart condition. I'm a Work-from-Home Mom who manages an 8-hour job, aside from maintaining a blog and an online business, so I need to be more intentional in moving about and staying active.
I was told by a fitness buff that walking 10,000 steps a day puts you in the "active" category.
My husband lost the unwanted belly by accomplishing his 10,000 steps a week.
4. Rest and Recover
A lot of people underestimate the power of having slept a complete 12 hours a day, but you know, rest is as important to the body as exercise is. You need to refresh and rejuvinate.
Did you know that you can function so much better when you've had enough sleep? That's right! That's why I'm glad we home school because my kids are not pressured to wake up too early to go to school. They can sleep as much as they want and still work on their lessons, on top of staying active in extra-curricular activities.
5. Vitamin C it!
I love giving my kids Rauch Happy Day Orange Juice because it contains Vitamin C.
The antioxidant Vitamin C, which helps to ward off communicable diseases should be part of our healthy lifestyle.  Note that our body lacks the ability to produce Vitamin C, so it's therefore important to get it from the right sources like Rauch Happy Day Orange Juice.
I give my kids their regular dose of Vitamins and supplements, but orange juice makes it more fun, right?
Rauch Happy Day Orange Juice
I think that people underestimate the importance of self-love and think it's selfish and narcissistic, but really, it's not. One of the things I've picked up growing up is that you  can't give anything you don't have.
So if you can't look after yourself, how on earth can you look after your family? Something to think about.
Rauch Happy Day Orange Juice is also available in Orange, Apple Cranberry, Tomato and Green Tea Lemon flavors.
It is a European brand that is made of 16 high-quality and sun-ripened oranges. It is distributed exclusively by Fly Ace Corporation.