I've been wanting to bake keto bread for myself. I've tried the ones being sold at the ketogenic market groups in Facebook, but I prefer baking because I love to bake.
Not that Almond flour is cheap. It's not! But you order it along with other keto-friendly items like Coconut Aminos, unsweetened cocoa and Himalayan salt, so it won't be as expensive.
I've had the ingredients here for almost two weeks already, but finally found a window to bake this morning. I have yet to master it but I'm okay with what I've come up with, so far.
This is not  my original recipe, I used the one on Keto Connect which is the most recommended keto bread recipe in our Keto Facebook group.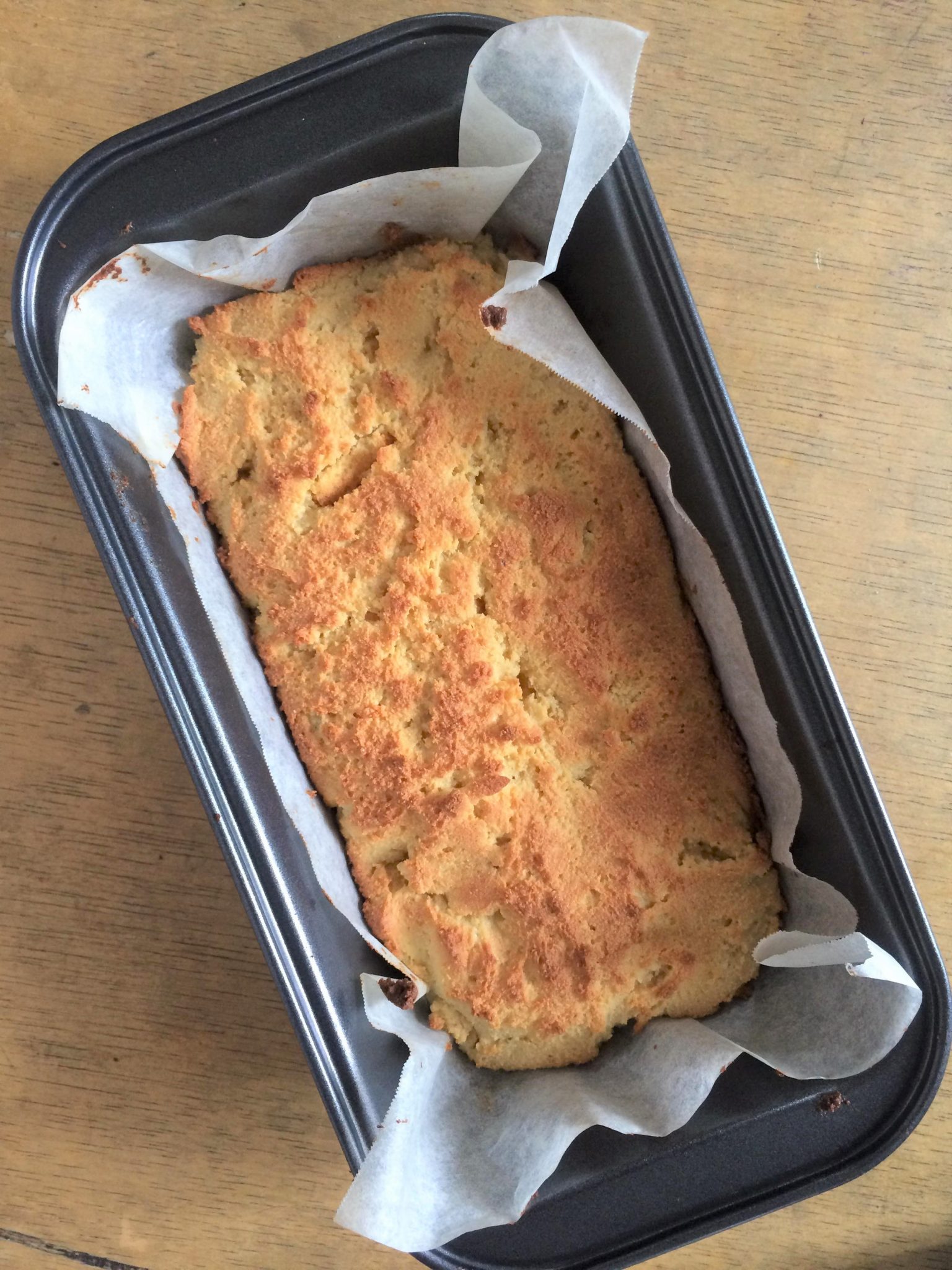 Ingredients:
1 1/2 Almond Flour
6 Large Eggs (separated)
4 Tbsp Butter (melted)
3 Tsp Baking powder
1/4 tsp Cream of Tartar
1 Pinch salt (I used Himalayan salt)
How to cook:
1. Preheat oven to 375.
2. Separate the egg whites from the yolks. Add Cream of Tartar to the whites and beat until soft peaks are achieved.
3. In a food processor combine the egg yolks, 1/3 of the beaten egg whites, melted butter, almond flour, baking powder and salt (Adding ~6 drops of liquid stevia to the batter can help reduce the mild egg taste).
4. Mix until combined. This will be a lumpy thick dough until the whites are added.
5. Add the remaining 2/3 of the egg whites and gently process until fully incorporated. Be careful not to overmix as this is what gives the bread it's volume!
6. Pour mixture into a buttered 8×4 loaf pan. Bake for 30 minutes.
7. Check with a toothpick to ensure the bread is cooked through.
Serve!
My Keto Bread Turnout
In terms of taste, it was okay. I went well with my new stash of peanut butter and I'm pretty sure it would go well with my brand of cream cheese.
However, my loaf didn't rise. After going back the steps, I realized that I made a few mistakes in the process. First, I mistook 6 eggs for 2. So my loaf only had 2 eggs mixed in it
Secondly, I think I should have gotten baking soda because my dough didn't rise.
Thirdly, I think that I overmixed it. The recipe calls for a processor, so I used my processor, but I think my processor isn't the kind the original baker used. I'll hand mix it next time!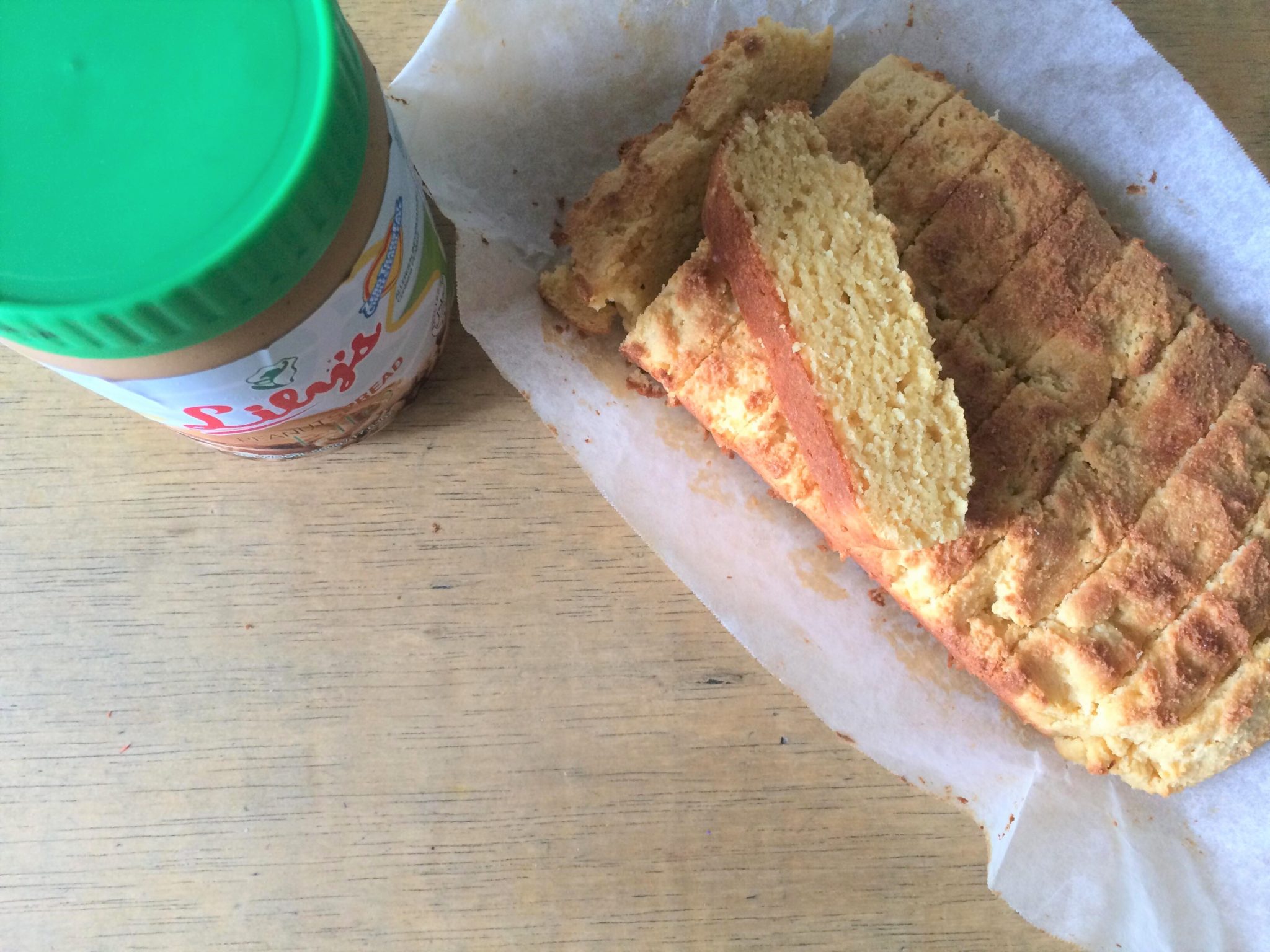 Besides, my processor started to smoke, haha! It's the cheap kind, so I guess it couldn't hold to the batter.
That said, I think I'm pretty close to my output goals. I just need to do try it again with the corrections, haha!
The thing about keto bread is that you don't consume all of it in one sitting. One or two slices can already make you feel full, so it's really not that pricey if you think about it.
Anyway, if you're curious about Ketogenic diet, my advise is not to get into it without reading about it and studying it. I read all I could about it for six months, asked a lot of questions about it, and weighed all the pros and cons, before easing into it. I'm only on my second month, so please, don't take me for an expert!
And yes, consult your physician, if you must.
It's a very effective diet, but it has its precautions, so best to know what you're getting into before doing so.