My Eyelash and Make-up Tutorial Experience with Colyn Jacob
It's funny how I spent years doing gigs and performing onstage without learning how to put on my make-up properly.  I mean, it's an essential skill for anyone facing an audience.
The other girl in my band got obsessed with makeup and learned how to do it off fashion magazines and YouTube videos, but I could never relate. I was perfectly happy with my plain, barely made up, kilay-less face.
Like I mentioned in a previous blog, I was not kikay at all in my younger years. I got away with hardly any make-up and just being hygienic. I obsessed more on music and our performances than anything else.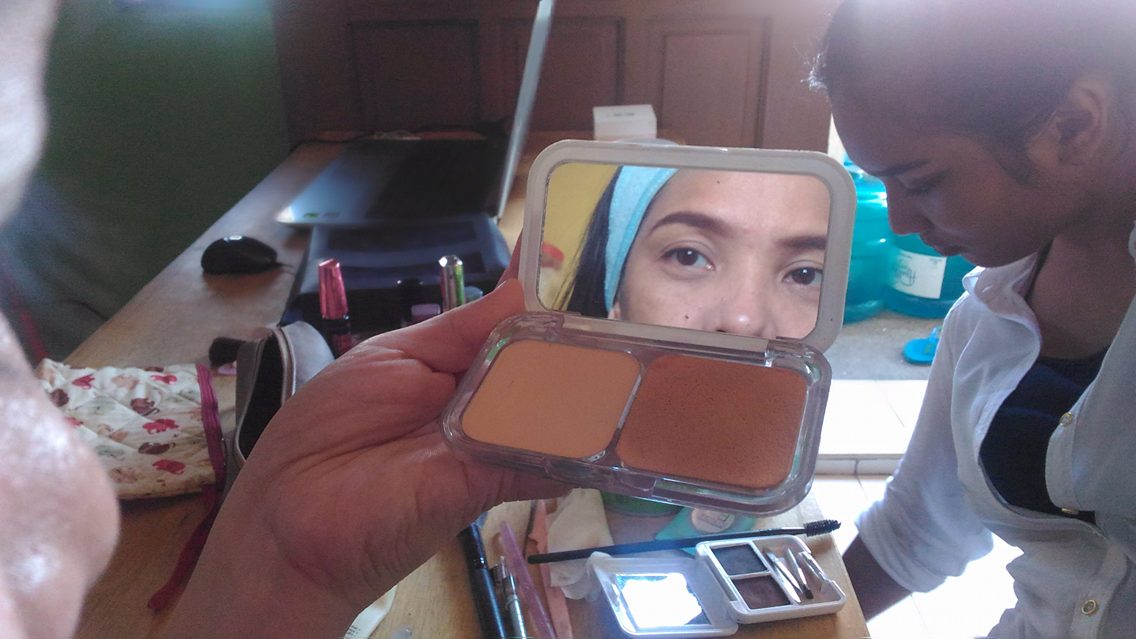 Just so you know how bad I was with make-up, there was a time I drew lines on my eyebrows using liquid eyeliner, haha! It's a good thing I quit that eventually and just went with no kilay at all, hahahaha!
40 is a different story
So anyway, being 40 is a totally different story. The skin isn't as taut and supple as it had been and yeah, aging has started, so at a certain point, I've come to accept that learning how to put on daily make up is in order.
I even posted about it on Facebook years ago but it's only been a year or two when I started doing it.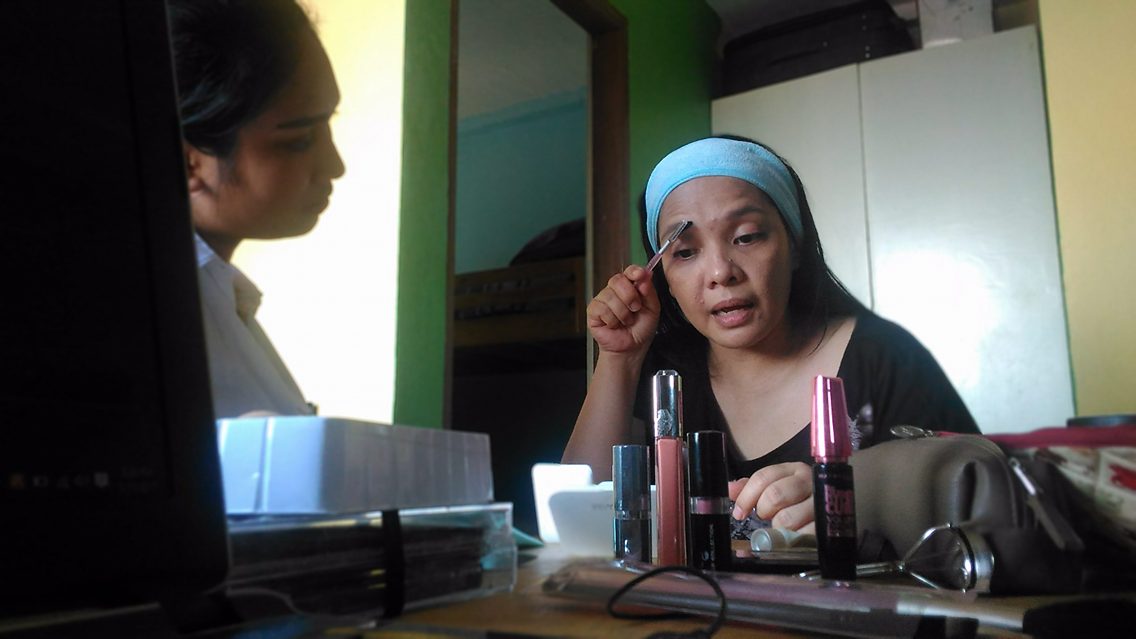 I've been learning from friends who've been doing it for years, but I honestly think that make-up is a form of art and that it's a gift – like painting.
Sure, anyone can put on make-up, it's a free world for most of it, I drew liquid eyeliner on my eyebrows, didn't I? And anyone can learn how to put on make up. But only those that are truly gifted can really transform a duckling into a swan, you know what I mean?
Colyn Jacob, HMUA
Anyway, I invited a young friend of mine, Colyn Jacob, a year ago to come over and teach me how to do a decent make-up. She was just starting out on her Hair & Makeup business that time and I've seen her works on her sister, who is an aspiring model. I just knew she was the right person to call.
So take note, sistahs, this is how delayed this post is. She's been taking on the world since that day!
Anyway, Colyn came and I showed her what I wanted to learn. I showed her a photo of Bea Alonzo with very light but beautiful eye brows and told her I wanted to learn how to do that.
Colyn took out her tools. She had a lot! But she told me she didn't have everything she needed yet which I couldn't understand, of course, being the make-up naivette that I am. I just bought a new set of makeup that time and asked her to teach me how I can use them correctly.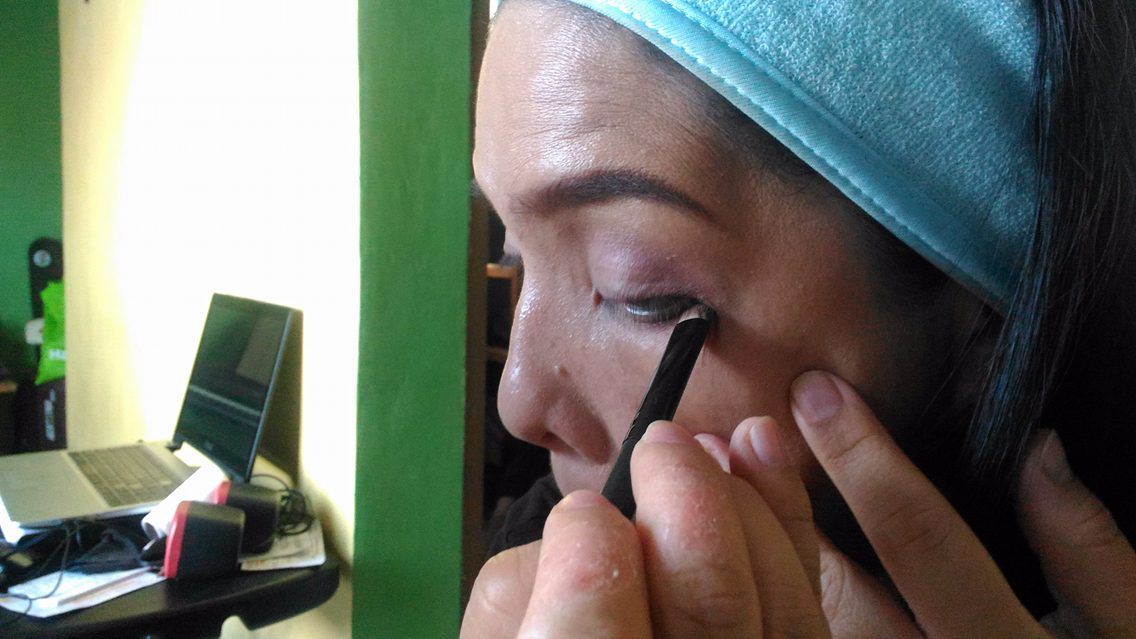 Eyebrows 101
Anyway, Colyn decided to teach me how to put a simple day make-up. She showed me how to put on foundation and concealers, and how to put shadows on my face. She also showed me different types of brushes, enumerating their uses.
I can't say I remember everything she taught me, you have got to be in this thing to absorb all that information, but I did get updated. I now recognize applicators I never knew existed!
I think I understood how to do the eyebrows, I just need the right make up, the right brush and time to learn to put them all together.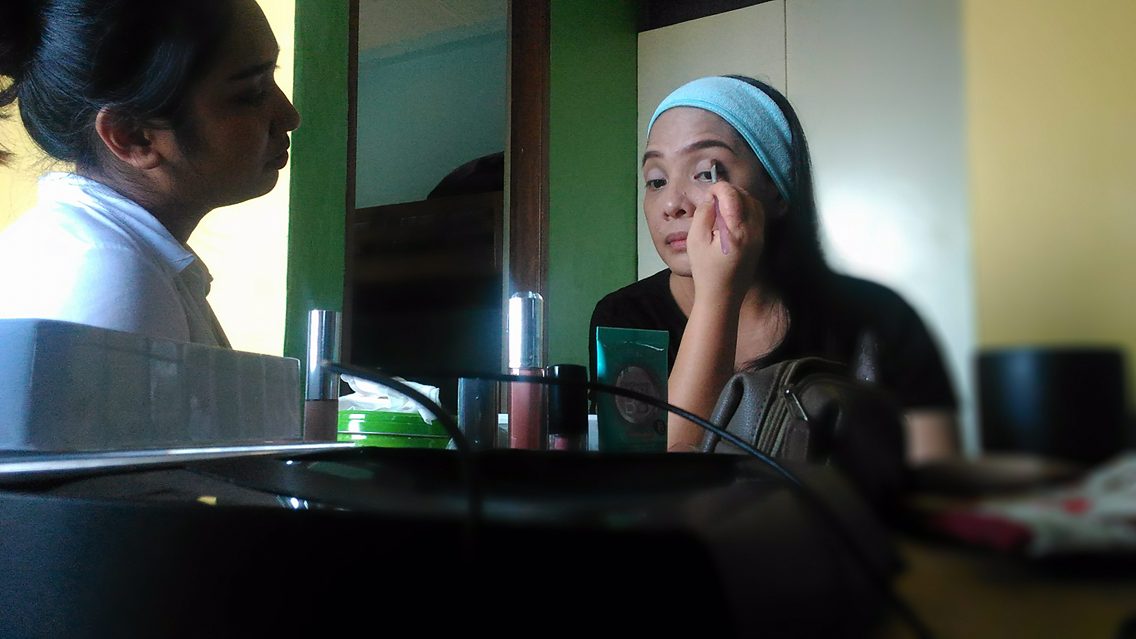 And for proof that I do remember, here goes: Colyn told me to use an eyeliner to lightly draw outline of my eyebrows. Then, using the brush, fill the middle with the right shade of eye shadow, but…don't start at the beginning of my brows, but start slightly past it.
Then, using another brush, lightly spread the eyeshadow, pulling some of the shade to the beginning point.
See? I do remember. It's just a matter of application that I need to learn.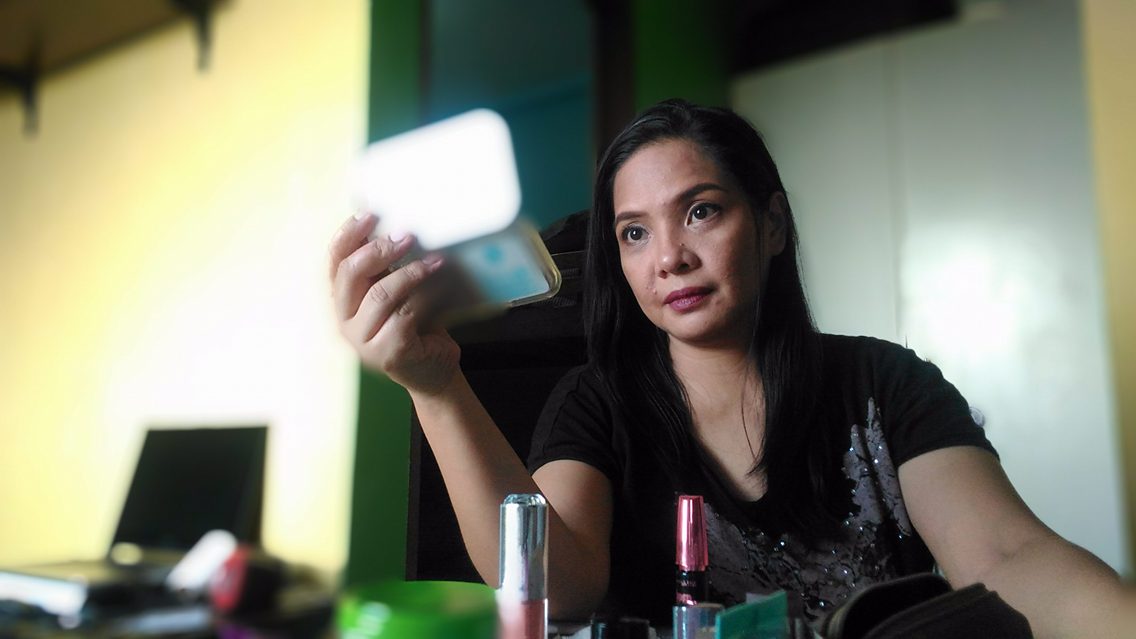 Colyn Jacob Creation
As for the blending and the shadowing, I'm going to need a few more sessions to really learn that. If anything, I'm convinced that I should book with her when I need to get dolled up for any event. She's young, she's fun, she loves what she does and most importantly, she's very good at it.
By the way, this is her:
Beautiful, isn't she?
If you need a private HMUA, she's the one to call. She can also do make-up workshops, make-up tutorials, or make you beautiful for your weddings, debut, fashion shows or TV appearances.
You can check out some of her works on her Facebook page, Colyn Jacob's Creation. 
You may also book her make up services through this number: 0999 229 3285.
——————————————————————————————————-
"Charm is deceitful, and beauty is vain, but a woman who fears the LORD is to be praised" Proverbs 31:30.