I remember watching a bunch of teens perform in church several years ago. They were all wonderful dancers and we enjoyed their routine very much. However, in about 8-12 kids, one was a head above the rest in terms of technique. I knew right then and there that this one had years of training up his belt, and quite possibly, in ballet.  I was right.
That's the thing about dance. If you look hard enough, you'll be able to distinguish between the good dancers from the trained ones. Training brings out the best in every dancer and ballet is dance's strongest foundation. It addresses form, lines, and technique that no other dance will, and it can supplement any form of dancing.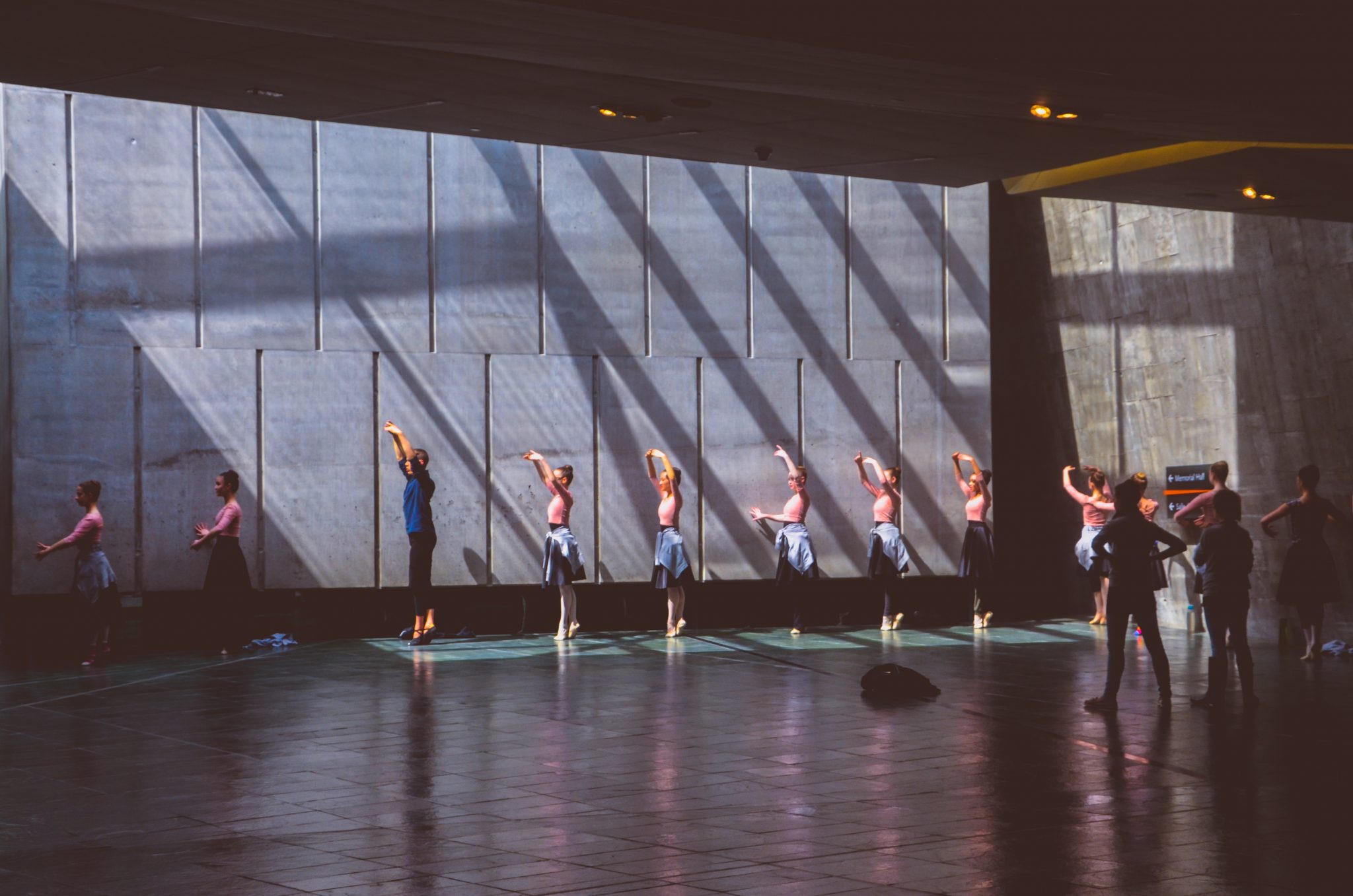 As a child, my first dream was to be a dancer. My father, though, did not approve of me taking ballet lessons which is ironic because his mother was a professional ballet dancer. As a father, his heart was to protect me thinking that a female dancer is made vulnerable when dancing with partners.
I managed to get into a few dance classes, eventually, but they were not enough to make a professional dancer out of me.
Going back to my grandmother, it's unfortunate that I have never really met her because she passed when my father was only a five month old baby. But for what it's worth, if any of my children end up dancing ballet as a profession, I credit her (and thank her profusely!) for the genes.
Ballet is for boys, too!
My boys didn't wake up wanting to dance ballet. I find it strange sometimes that TV shows often show female ballet dancers, so my kids had a preconceived idea that ballet is only for girls and they can only do hip hop and break dancing.
What I did was show them videos of boys dancing ballet and talked to them about how it is not just for girls.
I even had the opportunity to take all three of them to see Ballet Manila's Ballet & Ballads at Aliw Theater which showcased both classical and contemporary ballet performances. Lukas and Judah were trying to imitate the leaps and turns at the lobby and almost hit the people passing by during the intermission, haha!
Ballet is theater. They tell stories of life, and in life there are men. Who would better take on the roles of men but men, right?
Personally, I want my children to see that there are endless possibilities for professions, even for Creatives. Jay and I fall under that category, so the idea that one, two or all of our children would be, too, is kind of a given.
So when I asked my kids if they would be interested to try ballet and they said "yes," I went searching for a school they can train at.
Because that's what mothers do, right? (there's a wink here, hehe!)
Boys don't dance in tutus
Boys don't dance in tutus. They need to be strong. Girls in ballet are great. They're beautiful and graceful. Like lovely swans. But men bring something else to the table that girls don't.
If you're having any doubts about boys having a place in ballet, watching this video would help you understand.
Ballet Assessment
Last April 7, I took all of my three kids to the main branch of Twinkle Toes Ballet and Music Academy in Fairview, Quezon City to get assessed and for them to try out their ballet classes.
Their regular classes will be closer to home, though, we were only there for the assessment. Twinkle Toes has branches in UP Technohub, Las Pinas, Sucat, Congressional avenue, BGC, McKinley Hill, Brentwood and Panay, aside from their main branch in Fairview and one at SM Fairview mall.
My kids are joining the classes in BGC area.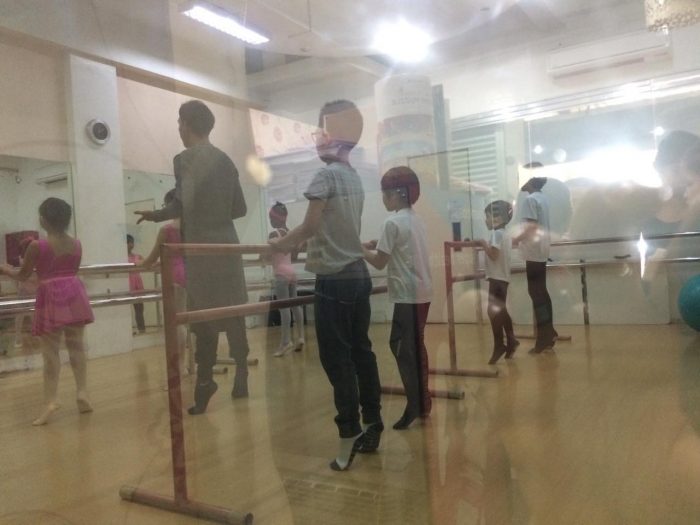 There were 4 new boys at the assessment. They joined the Classical first where they were introduced to some of ballet's basic steps. I peeked through the glass door to see how they were doing and they seemed to be doing fine.
I was only worried about Judah because he might start running around and disrupting the class; but the first hour went by so well, and although he couldn't stand still while their line was waiting for their turn, he was following Teacher Nordic's instructions.
The second class was a different story, though. Teacher Nordic gave them a short break and the kids had no snacks, so I had to run off to the nearest store to get some for them. When I got back, Judah was crying under a chair in the studio. Break time had ended.
I had to go in and coax him out and feed him first before he happily ran back to join the other kids.
Lukas, on the other hand, got a little distracted with his hair when he came closer to the mirror. Teacher Nordic had to tell him to stop fixing it, hahaha! He's a little obsessed with looking guwapo with his hair nowadays and a little talk on vanity is in order haha!
The Verdict
Ms. Cherrie Umbalin, Artistic Director of Twinkle Toes, said that the coach's feedback on the boys was that they're okay and said that Judah's playfulness is still okay, considering his age.  She said that the boys can now start attending the ballet classes in our area.
Their teacher is going to be Teacher Tara Leach of San Francisco Ballet and Philippine Ballet Theater.
I told the boys the happy news and they're quite excited.
In fact, I told them last night that they need to wake up early today so they can eat before preparing to go to their first class at 11 AM. The two little ones were awake at 6 AM! I had to send them back to bed and told them I'll wake them up at 8 AM instead.
About Twinkle Toes Ballet and Music Academy
Let me tell you a bit of information on Twinkle Toes Ballet and Music Academy.
Twinkle Toes have received distinction gold medals during the Australian Conservatoire Ballet Examinations, giving their students the opportunity to receive scholarships to Melbourne, Australia.
Every year, an examiner from Australia come to the Philippines to conduct examinations on the students. The Syllabus of the Australian Conservatoire is based on Russian Vaganova.
Twinkle Toes has also won awards and medals in prestigious dance competitions, such as the Philippine Dance Competition and ABAP Ballet Competition (Association of Ballet Academies in the Philippines) where their students won first and second place trophies.
Just recently, their students won at Dance Star Philippines final qualifying rounds and will soon be flying to Croatia to compete against representatives from different countries.
One of their students, a 12-year old, is the youngest to have been accepted to join professional ballerinas in Philippine Ballet Theater's Nutcracker Ballet at the Cultural Center of the Philippines. Only 6 out of 16 got through the grueling auditions and most of them were so much older.
There were also other young students who made it into the company's other shows.
Twinkle Toes Ballet and Music Academy hold performances at some of the country's biggest venues – at the Cultural Center of the Philippines, Star Theater and the Meralco Theater.
Our boys missed the students' performances at CCP, Blue Leaf McKinley and Concert at the Park this year, having enrolled only now, but I'm looking forward to them joining the grand recital this coming June at the Meralco Theater and perhaps the Ballet Show ABAP Danseries at Solaire Theatre in November.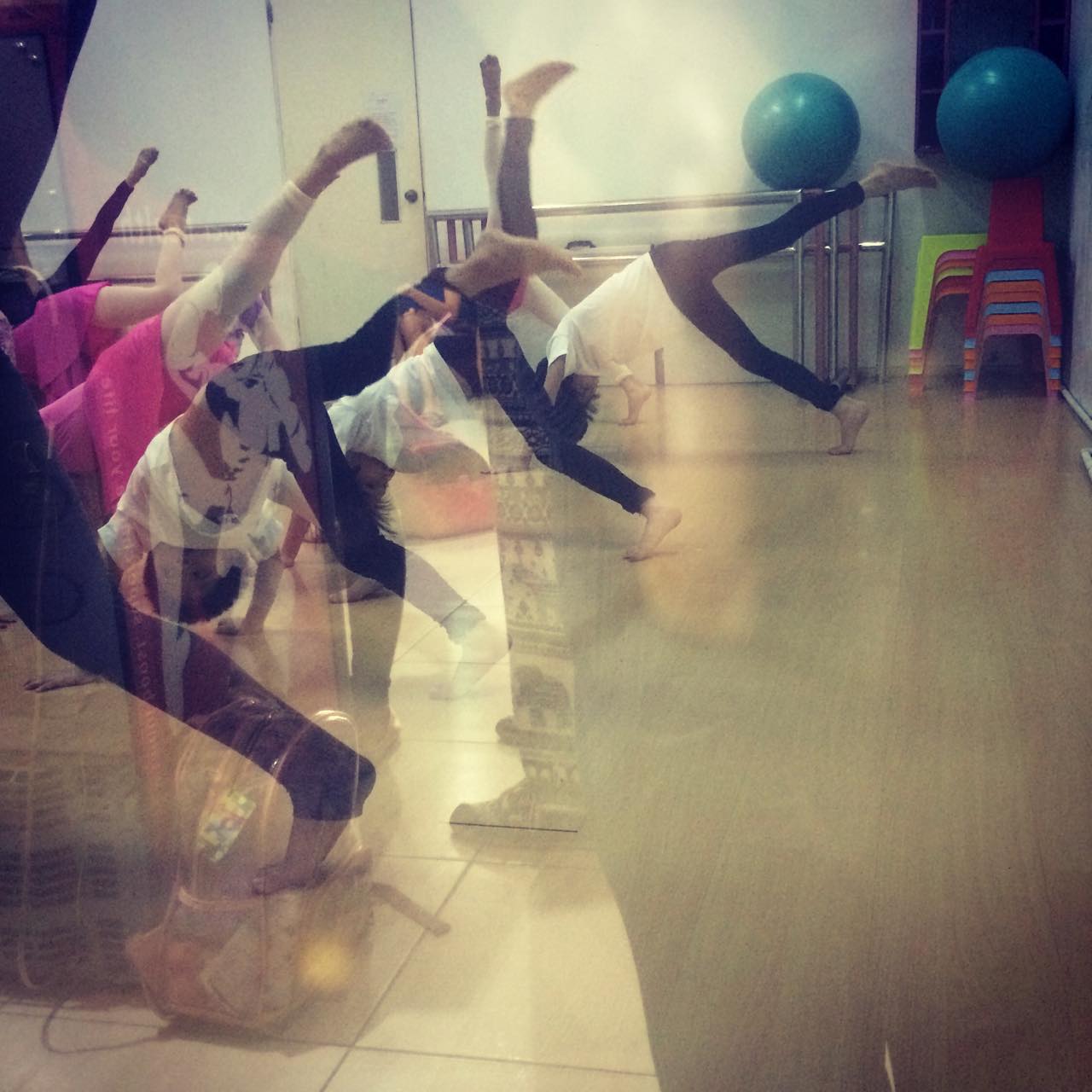 Tuition fees and other inquiries
According to Teacher Cherrie, "The Regular Quarterly Tuition Fee is P10000 for 20 sessions plus P500 pesos annual registration fee. This is good for 2 months for Summer Enrollees, 2x a week Program for Summer.  You can get 4 FREE Sessions of Ballet of you avail 20 sessions promo if you enroll til March 24. You may use this at a later date."
Aside from Classical and Contemporary Ballet, Twinkle Toes also offer classes in Taekwondo, Arts, Mom & Baby Ballet, Piano, Voice and Musical Theater classes.
If you're interested, please contact them at 2117898 or txt 09175460515 or send a message through their official Facebook page.
See you at the ballet!
Update: Our kids have withdrawn from their scholarship at Twinkle Toes Ballet & Music Academy but maintains a good relationship with the academy. Our kids are currently training at the CCP Dance Workshop.