Easy Recipes: Creamy 3-Cheese Chicken with veggies
From time to time, we would invite couples over to our house for dinner. They're usually couples from our Bible Study group or our church, and sometimes, friends whom we've known for a while.
Other times, we invite people we just met.
We have a tiny house and we can't fit too many humans in here, but we have learned to open our doors to  people whatever the size of our home is.
Parking is a bit of problem here in our area, we always have to plan and arrange parking for our guests days ahead, but by God's grace, we've been able to manage inviting friends over.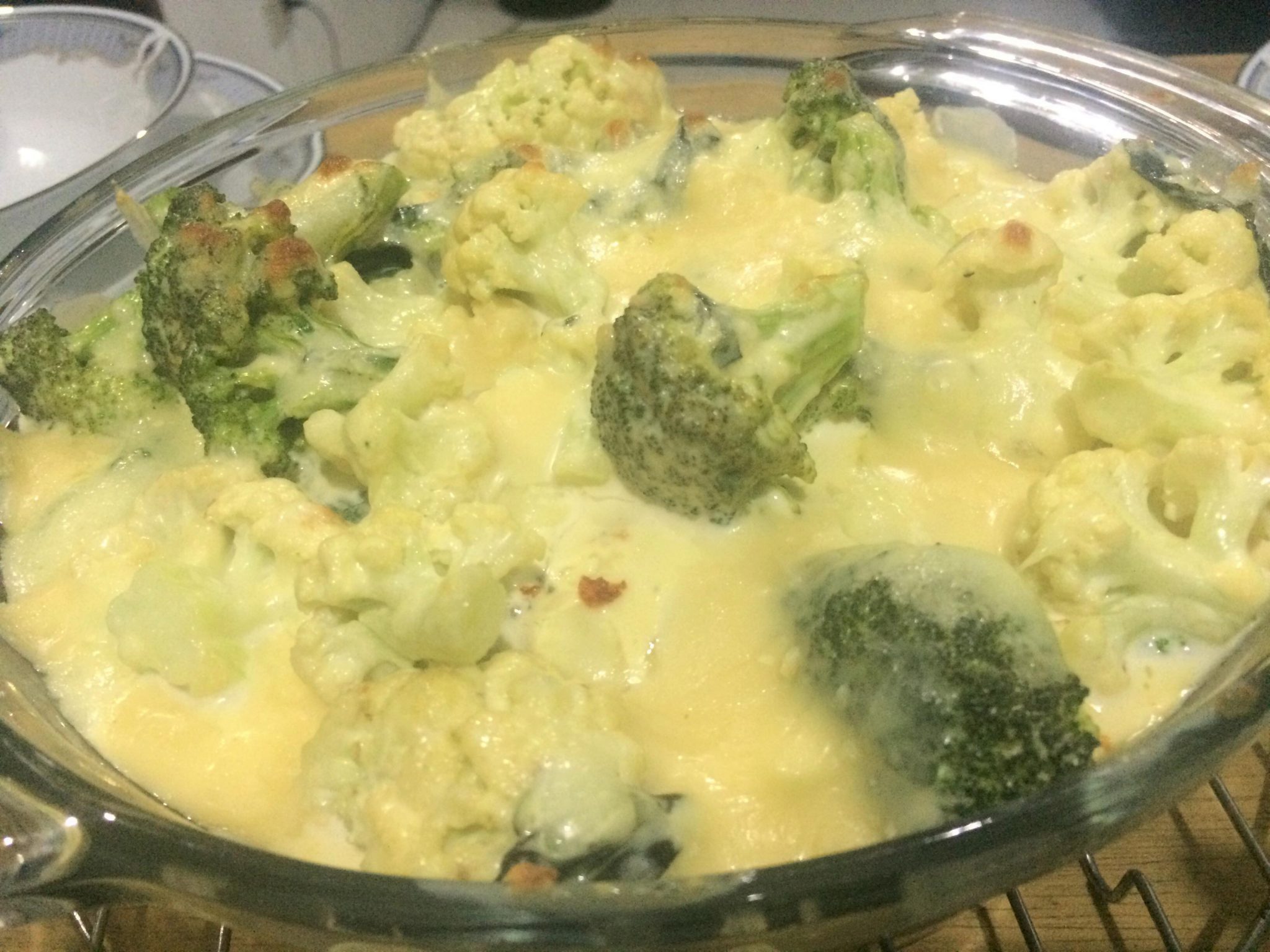 Inviting people over is a personal thing for me. For me, it's more than just showing our house. It's letting people into our private lives, giving them an inside peek into our home and our family, allowing them to see my relationship with my husband and our children up close; and well, blessing them with my cooking.
I like preparing food for people.
We may not have much in common standards, what we can offer is us.
Add Potato as a side dish, too!
Last night was no different. We were a bit tight on the purse strings this week, but I managed to come up with something special to serve our guests from among our regular supermarket stash.
I decided to go all out on cheese, broccoli and cauliflower, which have become a staple in our grocery list since I started doing the ketogenic diet and use the most reliable meat in our freezer – Chicken Breasts.
I had to make sure I prepare a dish that's delicious, but that I could also eat. It would be weird to invite over friends for dinner, then just watch them eat, right? But I also thought of my guests. Many Filipinos are not used to a meal without heavy carbs, so I threw in a potato dish on the side, just in case.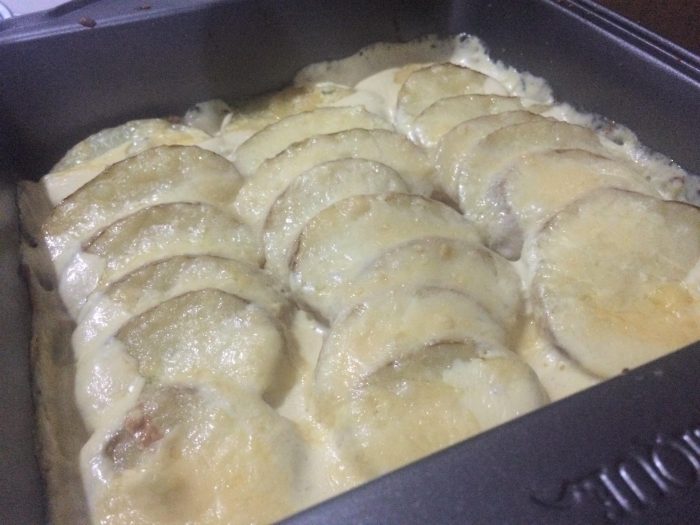 How to cook Creamy 3-Cheese Chicken with veggies
Ingredients:
Chicken Breast, sprinkled with salt and pepper
1 medium floret of broccoli (chopped)
1 medium floret of cauliflower (chopped)
1 string of spinach leaves
1-2 packs of Nestle All Purpose Cream
1/2 C Cheddar cheese, shredded (If you're not on Keto, you can use any brand of easy melt cheese for this)
1/2 of Arla Natural Cheese (Or any brand of cream cheese)
1/2 C Mozzarella, shredded (I use Arla, but you can use other brands you prefer)
Do it:
1. Bake the chicken in the oven until cooked. Don't overcook, though, because it's going back to the oven.
2. Arrange the cooked chicken breasts on your baking dish. Scatter in the broccoli and cauliflower florets all over.
3. In low fire, put the all purpose cream in a sauce pan and stir along with your easy melt cheddar cheese.
4. Once blended, add in 1/2 C of cream cheese.
5. Pour the mixture into the pan with your chicken and broccoli and cauliflower florets.
6. Sprinkle generously with mozzarella and cheddar cheese, then bake for another 5-10 minutes.
Disclaimer: My oven does not have any numbers in them anymore, so I can't really give you the degrees. I just have my oven under "bake/roast" setting. However, in a baking class before, I was told that ovens have varying level of performance. So you have to know your oven well and use it accordingly.
7. Serve!
BONUS RECIPE: Potato Au Gratin
8. If you have some leftover sauce, you can arrange thinly sliced potatoes in rows in a pan, sprinkle Mozzarella and Cheddar on top, then bake. Sprinkling bacon would make it more interesting.
(READ: Baked chicken breast with cheesy greens on the side)
Full meal ahead
Those two are already a complete meal in itself. You can actually make do without the Potato Au Gratin, but if you have a heavy carb-eater in your midst, best to pair your chicken with the potato dish.
Since I was trying to impress guests, I decided to add in a lettuce-heavy tuna salad. My table setting, sans table napkins (because I forgot, haha!), looked great, but adding the salad was a fail. Fresh fruits would have been a better match.
Anyway, if you're trying out my chicken dish, do tag @fullyhousewifed when you post on Facebook or Instagram so I can go and take a look, alright?
Enjoy your dinner!
"Do not neglect to do good and to share what you have.." Hebrews 13:16.