I had the opportunity to watch Atlantis Theatrical's Side Show earlier than I planned (I couldn't believe it!). I was just there to drop off Pablo, my eldest, who was watching with his friend Gabo. It was just as well because I got to see it first before I bring my two younger kids to see it at closing. That way, I'm prepared to explain to them scenes that they need help sorting out.
Side Show is a musical based on the true story of conjoined English twins, Daisy and Violet Hilton. While Side Show script stayed within the boundaries of the twin's real story, American librettist Bill Russel took liberties in piecing together information bits and pieces in order to deliver a convicting message on human kindness – or the lack thereof.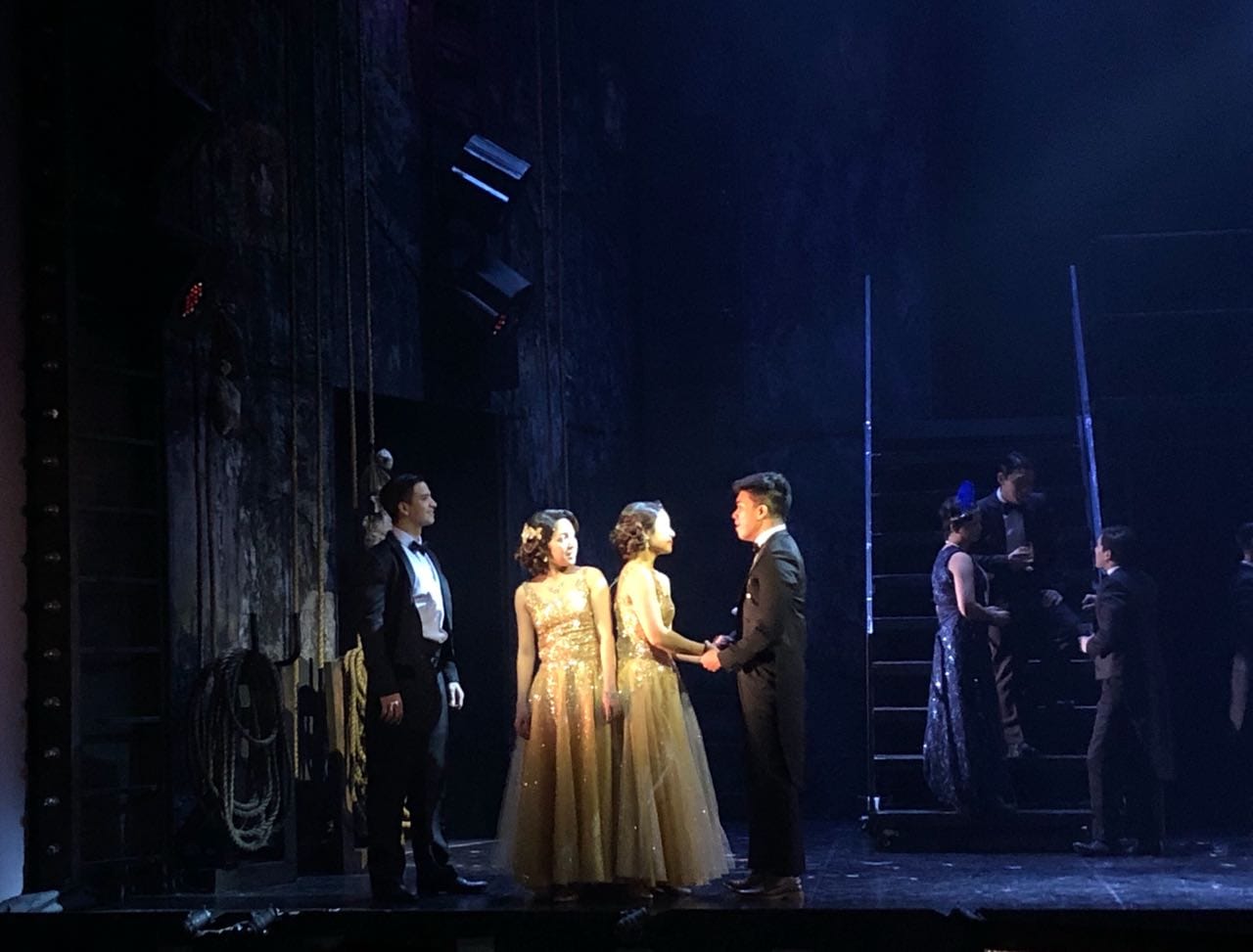 Daisy and Violet Hilton
According to the musical, Daisy and Violet were trained by Circus Master, "Sir," to star in Side Shows (or small exhibit shows), along with other "freaks" in his charge; until agent Terry Conner helped the twins win their freedom back from Sir, to become the biggest-raking performers at his vaudeville shows.
The twins were supposed to be having the time of their lives, until matters of the heart made them realize that they will always be considered "freaks" and could never live normal lives.
Of course I'm not going to tell you everything, haha. You have to go and see the show yourself!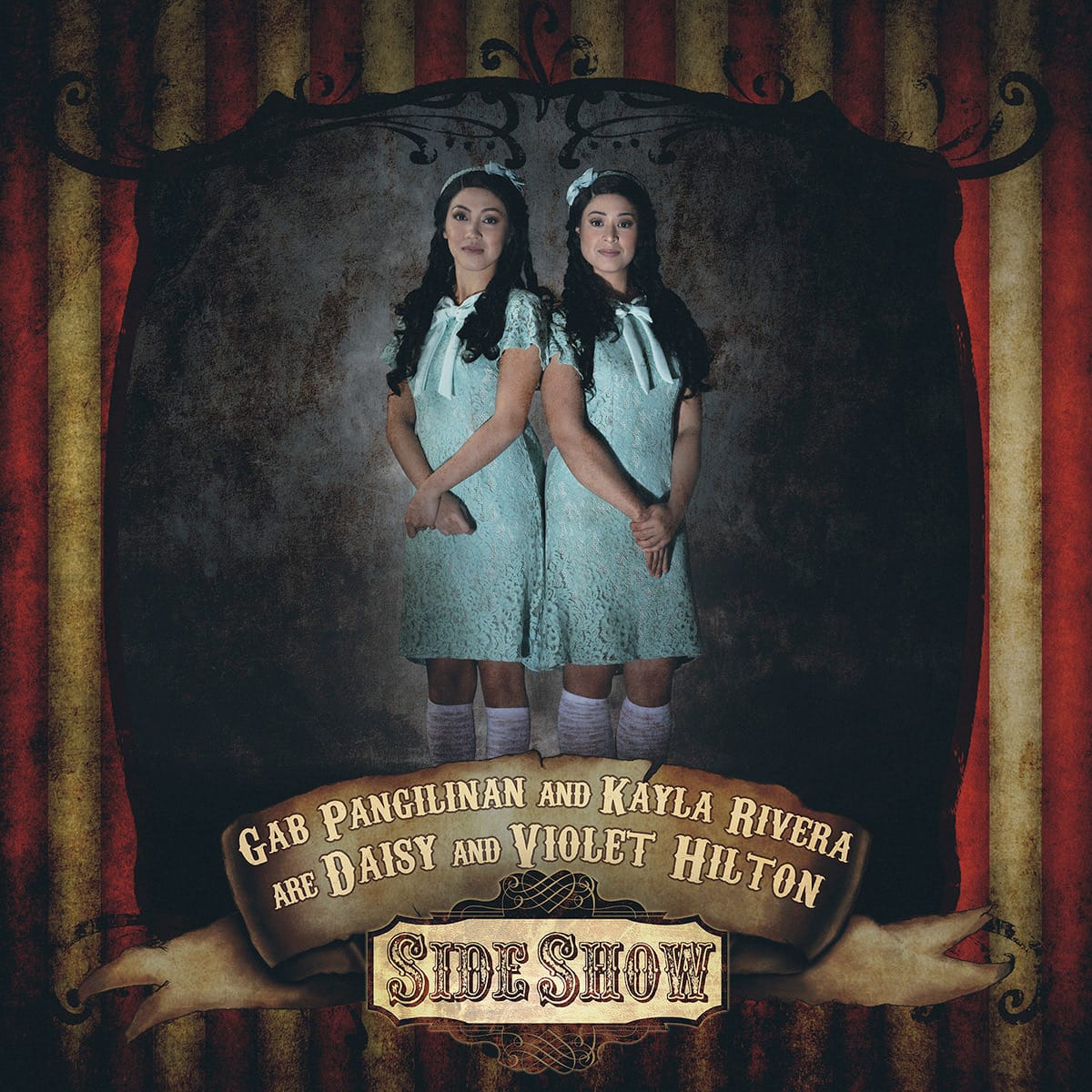 Seamless Synchrony
Gab Pangilinan and Kayla Rivera who played Daisy and Violet respectively were perfectly cast for their roles. They successfully portrayed the similarities and the differences of the twin's personalities.
While Kayla's Violet was somewhat fragile and cautious, Gab Pangilinan's Daisy was bold and playful and sensitive.
And their voices! Oh my goodness! The harmony is seamless! The tinges of their voices are in such perfect marriage, you can't tell who's singing what when they're singing together.
And they moved in perfect synchrony, too! I didn't think of the difficulty of movement much until I saw them moving up there onstage. And that's the thing! They seemed to have it all down somehow, they move together as if they've been doing it all their lives.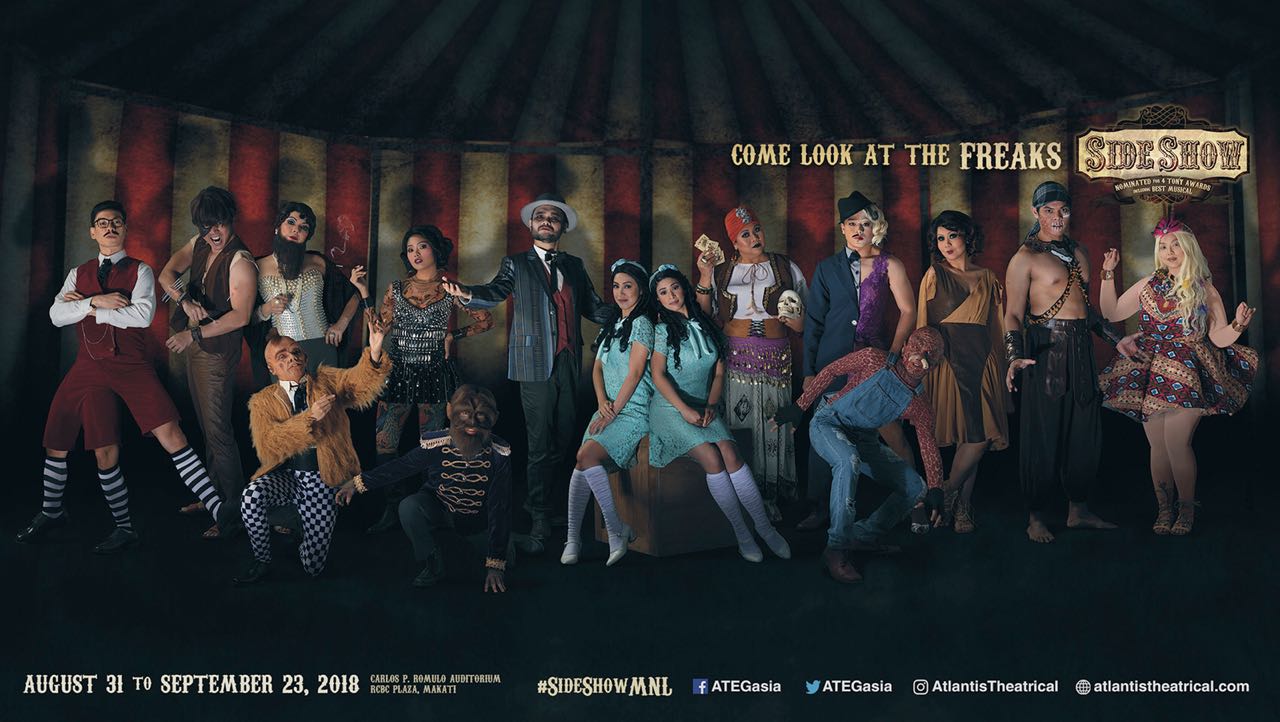 The Male Voices of Side Show
As for the other people in the cast, I'd like to give special mention to Tim Pavino. He played the Dog Boy among the freaks, but stopped the world in its tracks when he sang his solo as Harry Houdini.
Wow. Just wow. I've always thought he's an amazing singer since his The Voice Philippines days, and sounded amazing in Matilda, but this kid just keeps getting better as days come.
Then there's Arman Ferrer who played the twins' loyal friend, Jake. His voice was, hands down, my favorite among all the male voices I heard that evening.
Markki Stroem was a revelation for me. I knew he was one of the leads in Jersey Boys which I didn't get to see, so nothing prepared me for the level of skill and presence he exhibited that evening. If I didn't know any better, I'd believe him to be Terry in the flesh.

One review pointed out that the uniqueness of each freak have not been established as well as we hoped. I wouldn't say that he's wrong, but that it's not necessary. It's only because people who came to see Side Show may have been expecting to see "The Greatest Showman" live.
But Side Show isn't The Greatest Showman. P.T. Barnum is nowhere in this story.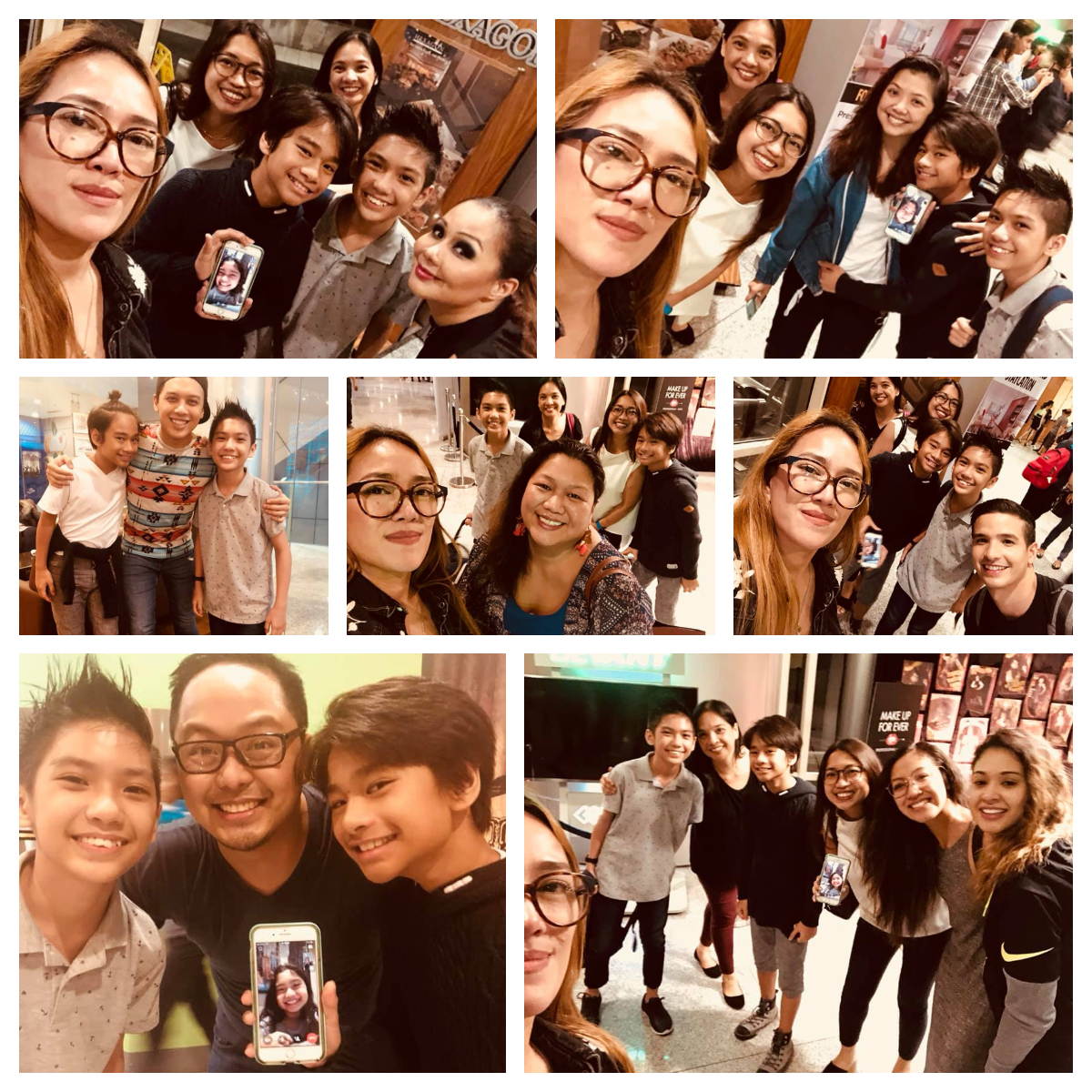 Side Show is about Daisy and Violet Hilton and the circus they had to suffer all their lives. And when we come to hear their story, we must come in this perspective.
Directed by Steven Conde for Atlantis Theatrical, Side Show ran its final weekend on September 21 to 23 at the RCBC Theater in Makati.
Atlantis Theatrical's next offering is The Waitress, with Ms. Saigon Alumni Joanna Ampil as Jenna and Bituin Escalante as Becky, and directed by Bobby Garcia. Tickets are available at Ticket World. 
See you at the theater!