Cabin fever is one of the things we struggle with nowadays, especially that we've been on quarantine for almost 8 months now. Even during the shift to GCQ (General Community Quarantine) where some of the restrictions set were loosened, we still feel…well, constricted. You see, we're tiny living in Manila, at a unit that's 70 steps up a hill and through a small, narrow alley. There are no yards to move about at here.
When the lockdown happened, the landlady decided to construct the unit on the other side of our floor. Each floor of this building is only the size of 2 small units, with just the staircase separating us, so you can imagine all the dust coming in, not to mention, the cigarette smoke that would seep into our unit when the workers would attempt to puff one in between, thinking they can get away with it when we're not looking.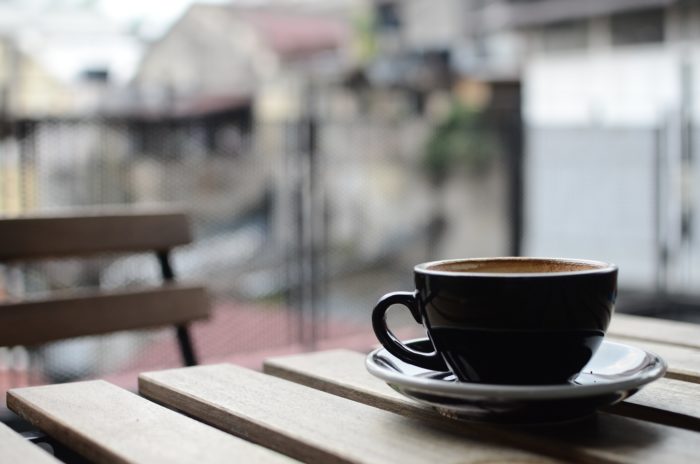 At one point, Jay, my husband, walked over to the construction site and requested that they put up some sort of good quality fabric, like the ones at https://calhounsuperstructure.com/the-calhoun-difference/fabric/, to block out the smoke, concrete and saw dust away from us, and protect the interior of the new unit being constructed, at the same time.
Silver Linings
Then, like all other constructions, it ended, the unit was completed, and our friends from the second floor, moved in next door.
But our silver lining was when the landlady decided to have all the balconies and landings of the entire building tiled and repainted!
We're entering our 4th year renting this unit, but it's only now that we are able to open our front door from morning until  evenings and actually enjoy our small balcony. Since the floors are no longer rough and grey, I felt it was only right to rearrange our stuff and maximise the space.
We started a mini balcony farm with the kids, which I talked about in one of the blogs. The plants flourished and gave our balcony a calming, homey vibe. And we put our foldable table out so we can have coffee (or wine!) and enjoy the sight from here.
View this post on Instagram
Gratitude for what seems to be little things
It's actually really beautiful to see the skies from here, and the mountains from up ahead; the stars and the city lights in the evenings. On slower days, Jay and I would enjoy a balcony date, talking nonsense, listening to music, and sipping coffee.
At one time, with all the talk on how this "normal" will continue on until December 2021,  Jay teased that he wants an espresso machine, out here, like that so we can fully enjoy our coffee moments on our mini balcony. I've seen one I like on Anthonysespresso.com and thought it would be nice to have, indeed.

For me, who experiences a mix of claustrophobia and agoraphobia, I really appreciate having a balcony the most, as it has become an extended space for our 21 square feet home. The kids eat breakfast here in the mornings, and sometimes, stay out here to draw or play, or work on their study modules.
For me, the best part is always seeing the beautiful skies and seeing the rain drizzle on rainy days. I come out here with my mug of hot java, ogling at the lights while listening to the music of James Taylor and the like.
View this post on Instagram

Oftentimes, I would bring my Bible out here to read; other times, I'd try to catch up my reading. I've got tons of books I've yet to flip through.  Other times, I bring my trolley out to paint.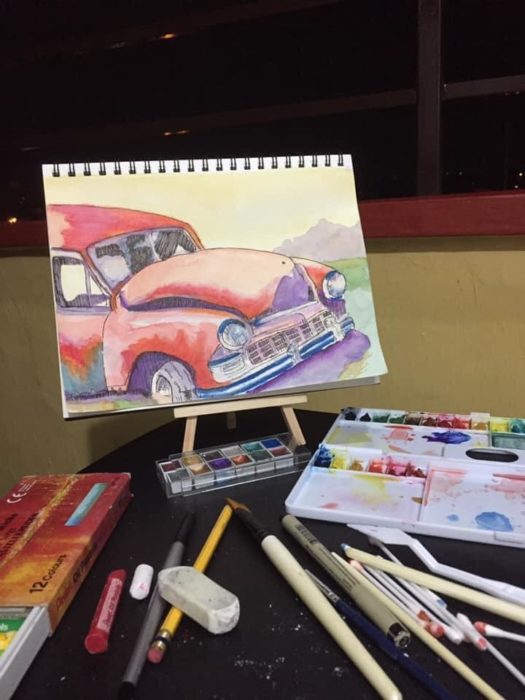 I really see our mini balcony as a blessing. It's become my temporary comfort place where I can have my much needed alone time when I can't go out to walk to the nearest parks.
They said it will take a year more of this kind of normal even with the vaccine out. There'll not be much walks to park or visits to the mall, or our usual hangout at the coffee shops with the hubby. Coffee at the balcony will have to do for now.
*This is a sponsored post.