Traveling is relatively new to our family. Of course, the idea to travel wasn't, but it took us a bit of time before we could actually get the plans going. We've been wanting to travel abroad and learn foreign cultures, but we realised it's easier to start locally, after all, there are still a lot of places in the Philippines we haven't explored nor seen, and local cultures we have not experienced.
Our first family trip with the kids was in Baguio. It was a time for healing and rest, so we gave that trip all we've got. Stayed there for 5 full days, booking the 1AM bus home so we could maximise the last day. It was the perfect place to go to because commuting to sites was so easy and most places were accessible.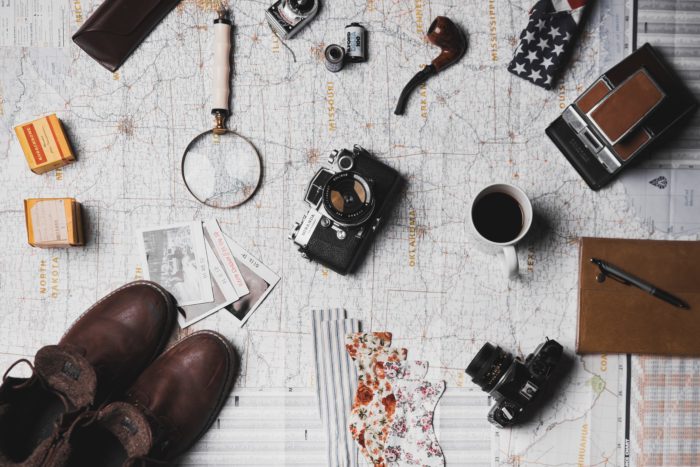 We also went on a December, which happens to be the coolest month of the year up those mountains, so our children were thrilled.
The second family getaway we had was in Tagaytay, which is just a few cities away from ours; ironically though, our bus trip going there seemed to take just as long as our bus trip  to Baguio because of horrible holiday traffic. But we love Tagaytay and it has become our go-to place whenever we feel like running away from the busy-ness of Manila.
Cash or Card?
The third local trip we've had was in Ilocos in December of last year. We joined a group tour, which took care of our ride going to different sites and our accommodations. It also made the trip cost-efficient, because we paid less for the travel costs and had more money to spend for food and extras. And hey, those are the things that make a trip much more fun to be at – when you can afford to eat and buy a few stuff.
Making purchases on a trip is a lot of fun, but when we did so, we brought cash with us which wasn't that comfortable. There's been a lot of talk about ATM and online hacking, so we chose not to use our cards there. But I think I need to look into things like emv 3ds authentication to figure out safe ways to use our debit or credit cards.
Come to think of it, it isn't so safe to carry a bulky wallet when you're traveling either. Back in the days, our talent fees were stolen from us when a group of guys bumped into us at the park in Baguio and slickly fished out Jay's wallet from his coat pocket. So yeah, we need a better cash system for our next trip.
When they remember….
We've taken other trips with the kids, but I wouldn't really consider them "family getaways." The ones that I do consider are the ones that we've actually planned as exclusive trips for the family. And the ones they remember, too, haha! Our first two kids don't even remember their first plane ride back in 2009, so that doesn't count.
But they do remember these three because they're old enough to. No wonder a lot of people have advised us to delay our travel plans until the kids are older. I mean, what's the point of showing them pictures when it's the memory of the experience that really matters, yeah?
View this post on Instagram

They remember the ones I've mentioned above enough to say they miss the places we've been at. They remember the beach, the 4×4 ride, the dinosaurs, the horses!
They can actually compare their horse experiences in our trips to Baguio and Ilocos. I think we would all agree that the horses in Baguio were better groomed, perhaps they have the best brush for horses in the market since horses are more common in their area? But the ride at Kapurpurawan Rock Formation offered a far better view than the trees we wounded around at in Wright Park.
Postponed trip
When 2020 came, we had plans to fly the kids to Kuala Lumpur for their first trip abroad. Sadly, just when we were trying to arrange tickets and accommodation, the lockdown ensued. Experts say it may take until December of 2021 for this lockdown to be lifted and the normal won't ever be the same (though, I doubt that people will live like this forever even when the virus is gone), so that leaves us to wait until 2022 to fly elsewhere.
Nowadays, people 15 years old and above can already take road trips, but most of the hotels and resorts require negative swab tests and all before you can check in, so that would be a challenge, aside from the kids still being banned from traveling. So there's that.
I hope, though, for the virus to clear up even at least by mid-year of 2021 and we can all be allowed to travel by land. We're dying to take the kids to Benguet after all these.
Here's hoping for the best!
*This is a sponsored post.