You don't need a homeschool room to homeschool your kids
Let me just make it clear –  I'm not against you having a homeschool room.
It has its pros, but it is not a necessity in homeschooling, as far as our experience goes – all 11 years of it.
I have friends who have designated rooms for homeschool, but we never had one.
We have lived in apartment units that had extra rooms prior to this one, but we didn't feel we had to set it up for studying purposes. We used them as play rooms instead.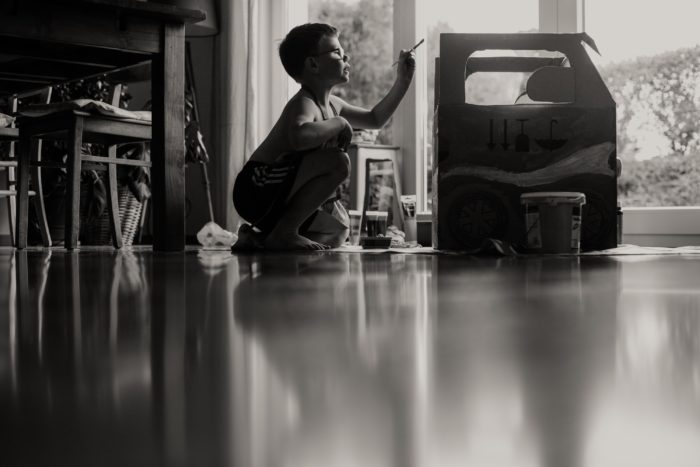 We've done a lot of Science experiments in the yard, art activities on the dining table, loads of kitchen activities in the….er…kitchen, and board games everywhere.
We read books on the floor, on the bed, or on the couches.
Or even at the park.
View this post on Instagram
The kids read their lessons and go through their work sheets on the dining table where I usually work. That way, they can easily ask for my help when they need it.
Some families say that the purpose of a homeschool room is to set the learning environment and instil the discipline. "The kids know it's time to study."
If that's your way, good on you. It's your family, you know what works best for you.
View this post on Instagram

But in our homeschool, learning happens in every environment.
It happens when they help me cook, or when I we read stories together. It happens when we take the public jeepney to the mall or when we walk home. It happens when we go through worksheets, or when we just watch movies or find resources online.
View this post on Instagram
It happens when they go to join workshops, play with their friends,  go to church, and when we watch theatre shows together. It happens when we take short trips or vacations.
Learning happens everywhere whether we plan it or not. And we want our children to understand that when it comes to education, there are no specific locations to gain it. You learn what you learn where you learn it when you learn it.
View this post on Instagram

We've also learned to take their books or modules everywhere with us. That's one of the beauties of homeschooling – it's portable.
When our eldest was rehearsing for shows, I took our two youngest kids with me and we studied together in Starbucks while we wait.
Hang on! A few times, we went through their lessons at McDonald's and Dunkin' Donuts, too!
Our favourite place to work on their modules before the pandemic was at an area with long tables by a Coffee Bean stall at my husband's workplace. The kids get to run around and play at the garden when they're done, and our teenager can scoot off to the cafeteria to work on his drawings while we wait for their dad to get off work.
View this post on Instagram
View this post on Instagram

Nowadays, our teenager spends a lot of time on the keyboard playing music, the other one uses his weekends working on developing his games. The youngest spends a lot of time at the balcony,  taking care of the plants, or reading his books.  We consider these learning moments, too.
What I'm trying to say here is that in homeschooling, you do what works for you and the kids. There's no one way of doing it. If you don't have an extra room, that's okay. Don't feel pressured to produce one just because others have it.
As long as you build a culture of learning within the family and impart to them the right values, you'll be fine.(And there's a wink from me right here. ?)
Enjoy your homeschooling!