Freelance Tax: What to do when you missed filing your quarterly tax
Have you ever seen anyone so happy at having paid her tax penalties? My husband thinks it's a little funny that anyone would be so, but yeah, that's what I'm happy about. I'm finally done paying my penalties for missing my 3rd quarterly tax for last year and I have a receipt to prove it, hah!
I missed filing for my 3rd quarterly tax last September and it took me a while to take care of it because I wasn't sure on what to do. I even considered hiring an accountant already because I thought it was going to be difficult, but I decided not to give in to my baseless fears and learn the process myself, so I can teach my kids how to do it, too.
Our eldest son is turning 16 years old this year, and I told him that he will have to start being more proactive in managing his own earnings as they come — giving his tithes, depositing in his bank account and Mutual Funds, and yes, filing and paying his own taxes, because why not? The earlier they learn to handle their civic responsibilities, the better.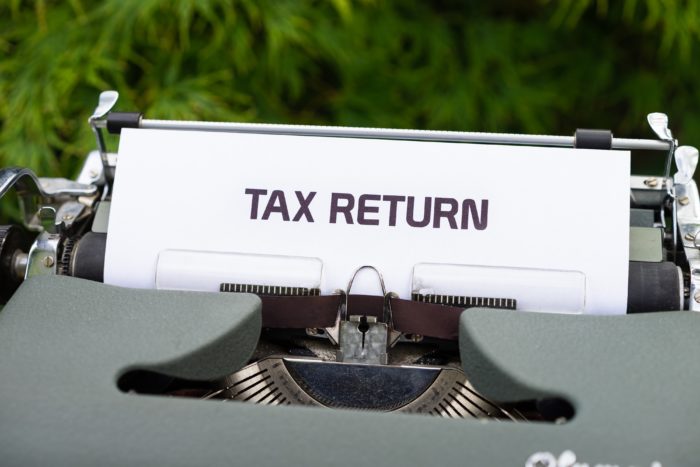 My nephew, Mark, is actually an accounting graduate so I asked him for help. He doesn't really practice it because he went on to law school after he graduated, but his friend, Chelsea, knew what to do and patiently supplied me the steps I needed to take.
Just so you know, BIR encourages tax payers to file their taxes using the Offline eBIRForms Package software that you can download from the BIR site. In fact, the last time I visited our RDO, there were no longer forms available, you need to print your own and bring it.
Tax payments are also now done through GCash. You can find other options for epaying on the BIR site.
However, the eBIR software is not designed for late payments, so if you failed to file on time, you have to go to your RDO so they can calculate your incurred penalties manually and put the official BIR stamp on your form.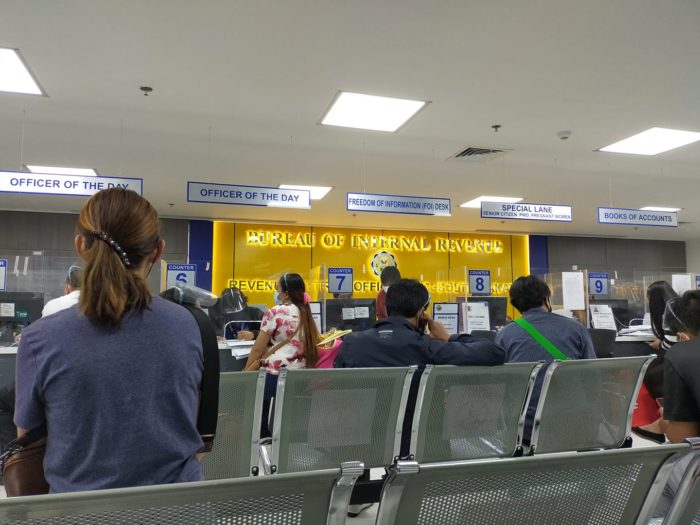 How to file for missed quarterly tax
It's not as complicated as I thought it would be. I logged onto eBIR, filled out my taxpayer details and chose the 1701Q form. Once I confirmed my details and clicked "submit", the software generated the quarterly tax form which I filled out with my corresponding tax details.
Since I'm under percentage tax category, I only filled out 36A of #36, which is the field for Sales/Revenues/Receipts/Fees with the total income I received for the missed quarter.
Then, I filled out 42A of #42, which is the field on Taxable Income for the previous quarter, with, of course, my taxable income during the second quarter.
Once I clicked out of that field, the form automatically computed my Total Taxable income to Date in #45 field.
Instead of submitting the form, I printed 4 copies (actually, I printed one copy and photocopied 3 more) of my filled-out form and presented it to the Officer of the Day at my RDO. He, then, calculated my penalties, stamped on my forms, and sent me off to the bank to pay.
The banks will not acknowledge your payment without the BIR stamp on your  1701Q form, so that part is important. I was also told by the BIR staff that I cannot file my annual tax and my first quarter tax without settling my penalties.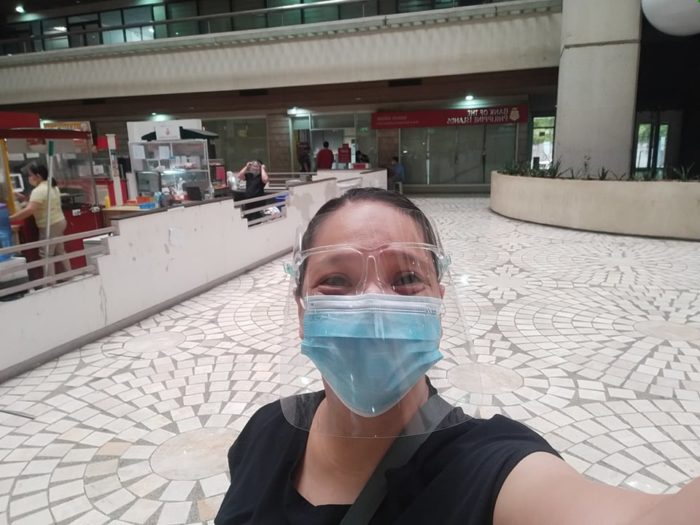 Where to pay your tax penalties
I asked the BIR staff where I could pay my penalties and they directed me back to the Atrium building where my RDO once was, and told me that I could pay at either BPI or Landbank branches there.
You have to ask your RDO where you can go. You can't just pay at any BPI or Landbank branches. It has to be the assigned bank for your specific RDO.
At the bank, I filled out the BIR deposit form and paid my penalties at the counter.
And that was it. I went home with a big grin on my face. Adulting is fun!
(READ: Freelance Tax, When you can't get an OTR)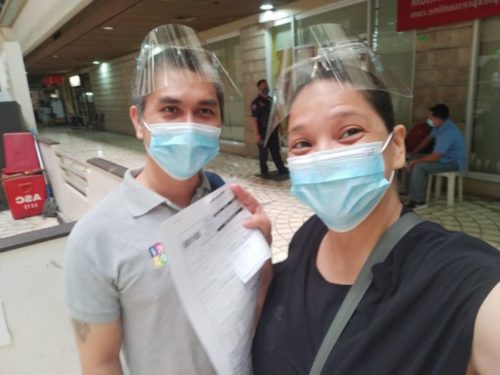 Lessons to learn
If there's one thing I got from this, it's, well, for one – don't be late in filing your taxes, haha!
If you're anxious about tax filing and all that, don't be. The BIR staff aren't monsters, they don't bite. They will assist you as much as they can. You can ask them questions.
Prior to registering as a freelancer, I've been discouraged by BIR horror stories, but the stories are unfounded, as far as my experience goes. No one yelled at me, no one humiliated me at the BIR office, no one gave me a hard time at all!
There are tons of helpful information on the internet to help you sort it out, too! There's Karen Timbol's vlog on filing taxes online on YouTube and there are blogs on almost every topic on it.
And if that doesn't help and no one else can help you, you can always go to the BIR office and ask for their assistance in filling out the form. Bring a printed one so they can just mark the numbers you need to fill out. Just remember that as with anything, the beginnings are always the harder part of the journey, but things will get easier as you roll.
Sure, the lines can sometimes be long and the wait…much more uncomfortable with your mask and face shield on. In my case, it was the line at the elevators that was vicious…but the trips I've made back and forth to learn all that I know now about paying taxes is priceless.
"Let every person be subject to the governing authorities. For there is no authority except from God, and those that exist have been instituted by God" Romans 13:1.