Losing a friend to COVID, the Valencianos and AIA Philam Life Protection Trinity
This AIA Philam Life Protection Trinity event was weeks ago, but I've been beset with workload right after so I didn't get to share about this right away. That, and because matters on insurance and finances is something I deem very important (if you check Tiny Living & Money Matters in this site, you'll find how much I value financial education) that I wanted to take my time before I blog about it.
Before I move forward, let me just share with you the emotional rollercoaster I went through recently.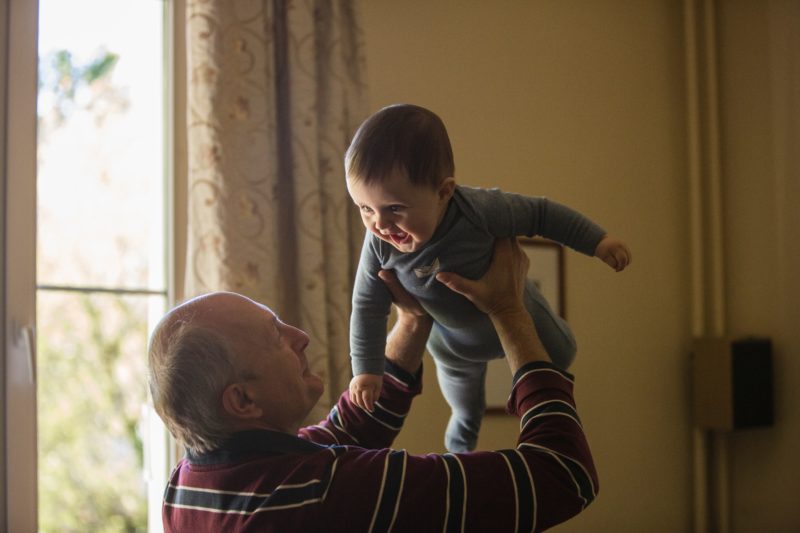 Right at this moment, a friend of mine is waiting for an ambulance to wheel her to the hospital where she will be undergoing an emergency CS. She has been fighting COVID the past few weeks and has unfortunately lost her baby.
About the same time she was diagnosed, another friend asked for prayers for her parents and siblings, and their children, who have all tested positive with COVID. She shares the costs of the hospitalization and treatment, and the costs of the medications alone is completely over the roof at 100K per vial!
A week before that, I lost a dear friend – also to COVID. Her only daughter called me up the evening she passed to break the news and I was beside myself in shock. We were just talking about the vaccines her company was rolling out for their employees in April and how unsure she was about taking it because of her hypertension and other health issues. She never made it to April. I know my friend has invested in a property or two already, so knowing her,  she must have prepared something for her daughter and her husband, and her parents who live with them.
Heart of a parent
The recent rise of COVID cases due to the new strains has gotten me anxious with questions such as, "what if it happens to us?" "What will happen to my children if they lost me and their dad?" "How will we pay the hospital?" "Will we be able to afford the treatment? The Medications?" "What if our children get sick???"
Gary Valenciano voiced out the sentiments of many parents.  He shared about his health journey, having to manage his Diabetes all these years, and his recent hospitalization where they found Cancer in his right kidney. This was even way before his wife, Angeli, was diagnosed with COVID, by the way.
He said that they're blessed to have jobs that helped them saved money through the years, "but what about those who don't have the means?"
His own eldest son, Paolo, who graced the event along with his wife, is a freelance artist. A director, to be exact. Coincidentally, the last theatre show we watched as a family was the remake of "Joseph, the Dreamer" at Maybank Theatre which he directed. So yes, it's actually quite a challenge for artists to earn their keep during this time of crisis. We know because we have friends in the industry.
As a parent, Gary says that you want to see your children fulfill what they were born to do. "With parenthood comes preparedness and caution," he stressed.
View this post on Instagram
Financial Planning Diagram
Our family is a reflection of the recent studies on how an average Filipino prepare for the future.We started with savings. Jay and I opened a joint mutual funds and we have bank accounts where we save some of our earnings. We also helped the kids open bank accounts and mutual funds.
I gave up my VUL insurance last year and to make up for it, I got a term plan that I could afford. Jay, on the other hand, invests in a group insurance which was an option given to their company employees. Both plans are not enough, we know, but it's the best we can do at the moment.
But according to AIA Philam Life, we should start with our protection layer. Let me show you a diagram how financial planning ought to work, according to AIA Philam: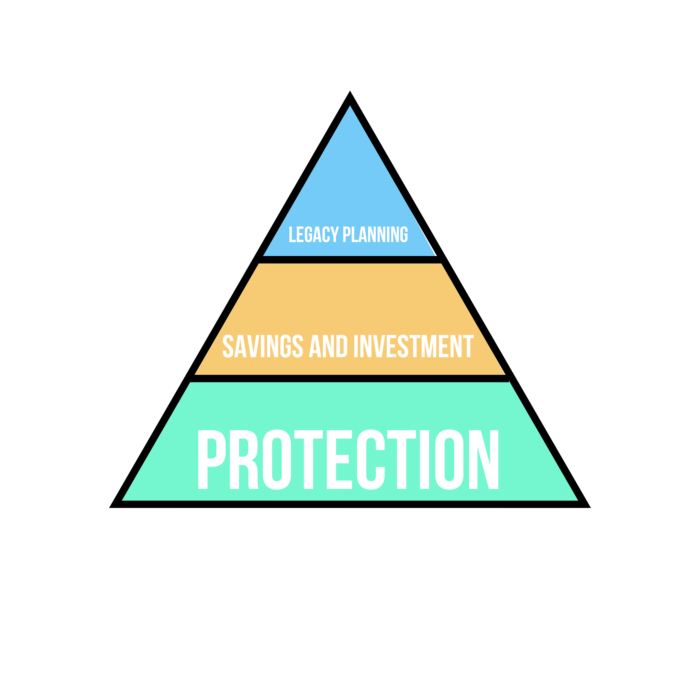 You see "protection" at the very base, so that's basically making sure that you and your family are covered when health emergencies, accidents or even death, happen before anything else.
Many of us rely on the HMOs our companies provide, this is particularly true to our family. But most HMOs don't cover critical illnesses, and critical illnesses are the ones that cost a lot. We all need health insurances to cover critical illnesses.
Our family is nowhere protected from critical illnesses, especially in this horrible time with the virus, which is actually the reason why I decided to join this event with the Valencianos — to see what AIA Philam Life has to offer for families like ours.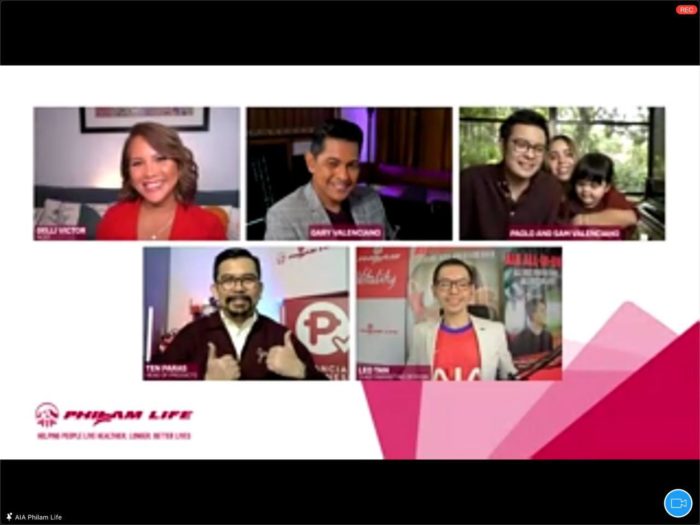 AIA Philam Life Protection Trinity
AIA Philam Life considered the current state of the economy and the financial capability of the average Filipino, so they came up with the AIA Philam Life Protection Trinity, in an effort to provide "products suitable to what the clients are looking for."
The three products in the trinity are – AIA Critical Protect 100 , AIA All-in-One, and AIA Med Assist, which was only launched in 2021. The first two were both launched in 2019.
AIA Critical Protect 100, as its name connotes, provides protection for 100 critical illnesses for ages 1-100.
My last insurance only insured me until I was 85 years old, I think, and I was actually shocked about it. I know growing old until 100 years old is a long shot, but what if I die at 86 years old? What do my kids get then?
It wasn't a health insurance, but if there's one thing I know now, it's to ask about when my insurance will expire because it matters to me. 100 years old is a good number.
AIA All-in-One is described as "an affordable non-participating whole life insurance plan which provides financial protection from death, accident, disability, and critical illness, offering comprehensive and guaranteed protection benefit against risks (including natural calamities and riding public transportation) that may be experienced now or in the future."
You'd be surprise that for this one, they have included the risks brought about by natural calamities and everyday commute using public transportation, which brings to mind many professionals who opt to take the motorcycle services because of the heavy traffic so they can get to work on time.
The idea for AIA Med-Expense is for the the savings to remain untouched even during courses of medical emergencies and unexpected illnesses that are not covered by your HMO.
What made the trinity very interesting is that, typically, the coverage offered in all three are under just one insurance, probably some are included as riders. But with AIA Philam Life, they've broken them down into three to give the average pinoy affordable options to protect himself.
But wait, there's more!
This year, AIA Philam Life also launched the AIA Health Cover which is a peso-dominated variable life insurance plan which does not only offer protection coverage if you become critically ill, but you can also get daily allowances if you have been hospitalised for at least 24 hours.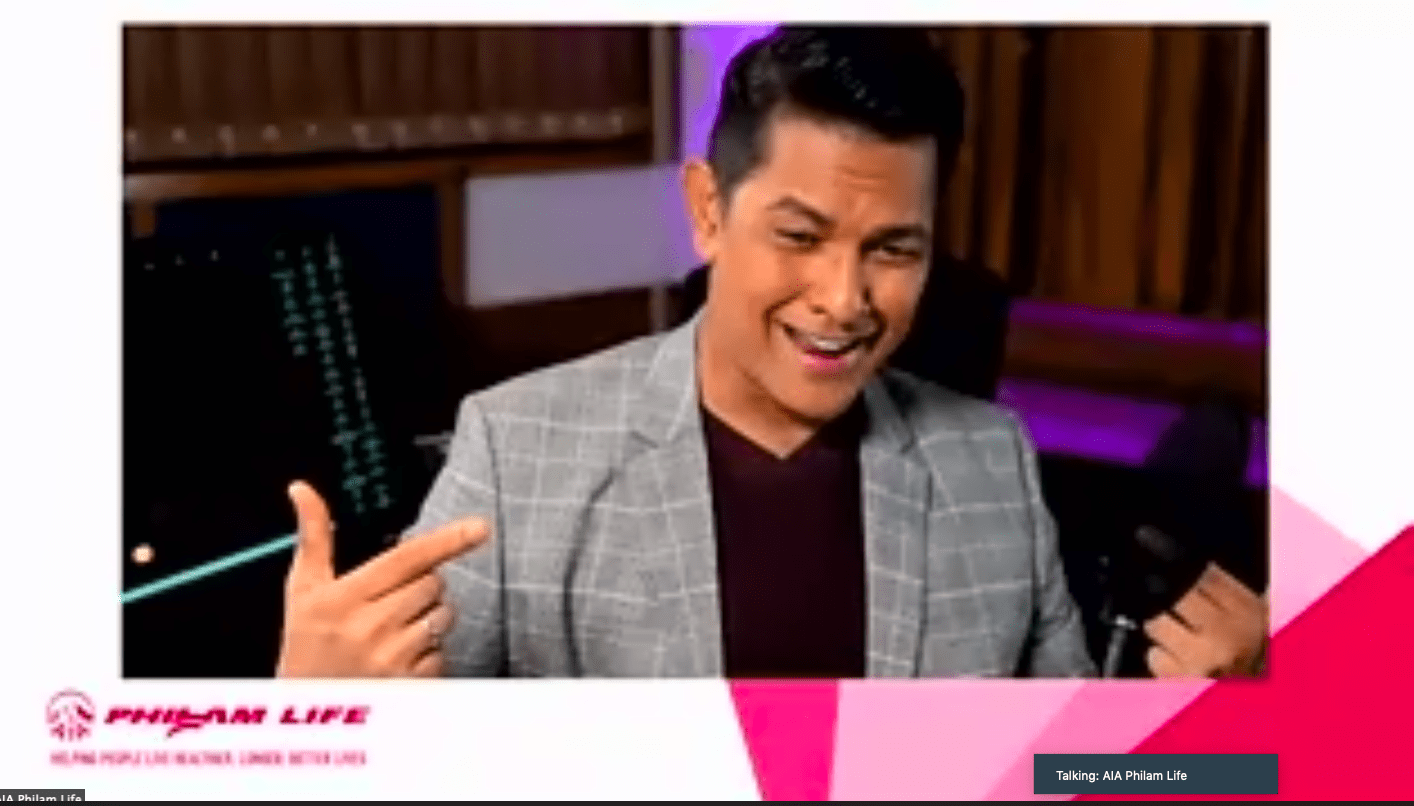 If there's one thing this COVID experience has taught me, it's that life can be unpredictable and our time here on earth is fleeting. We must proceed with wisdom, prepare our storehouses and pray. God honours the hearts of his children who are mindful in managing his financial blessings.
If you want to know more about AIA Health Cover and AIA Philam Life's protection products, visit AIA Philam Life on Facebook or check out their official website at Philamlife.com. 
You may also email them at [email protected] or call them at (02)8528-2000.
"The rich rule over the poor, and the borrower is servant to the lender" Proverbs 22:7.
"So teach us to number our days that we may get a heart of wisdom" Psalm 90:2.