Riding the Netflix K-Drama Wagon with Vincenzo
It took me a while to get onboard the K-Drama wagon. So many of my friends have been at it since before the quarantine, but I could never quite get myself to do it. I tried watching "Crash landing on you," which was very popular at the beginning of the lockdown, but I dozed off even before I made it to the second episode. I guess I just wasn't interested enough to endure subtitles. Unlike other Asian shows on local networks, Koreanovelas on Netflix are not dubbed in Filipino.
I came across a review of Vincenzo in another blogger's site. For the first time since K-anything has blown up all over the world, I sat up and paid attention.
It still took me a few months before I clicked it on Netflix, but a few minutes in and I was baited. Vincenzo turns out to be the K-Drama that finally reeled me in.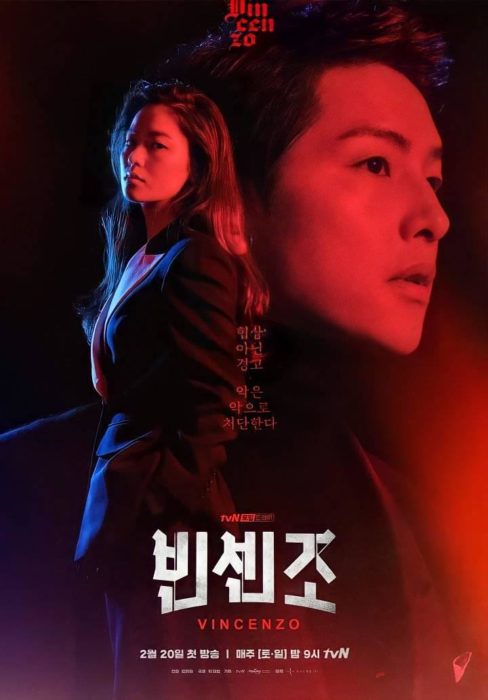 The plot
Vincenzo Cassano is played by Song Joong-ki, who has apparently won numerous acting awards. As a little boy, Vincenzo was adopted and raised in Italy by Mafia Lord, Don Fabio. Vincenzo grew up to be one of the most feared and ruthless Mafia consigliere in Italy.
Vincenzo flew to Korea to collect tons of gold which he arranged to be hidden at a basement of an old, unimportant building, Geumga-dong Plaza; however, he found out that the building was acquired by a cold-hearted Korean conglomerate, headed by the company, Babel, who threatened to destroy the building and its tenants with it.
Vincenzo worked with upright lawyer, Hong Yoo-chan, who was killed by Babel's people in the earlier episodes. Vincenzo, together his Hong Yoo-chan's daughter, Hong Cha-Young, played by Jeon Yeo-been, fight to keep Babel at bay and away from the building and its tenants whom Vincenzo has grown to love and care for.
Cheesy Goodness!
I have a penchant for Mafia movies — Bugsy, The Godfather trilogy, The Untouchables, Goodfellas, Casino, Scarface, and Mobsters — I devoured them all! So I have Hollywood standards for Mafia portrayal.
I wasn't expecting much from Song Joong-ki but was pleasantly surprised by his suave. He had a good balance of cool and cruel, mysterious and brutal, mixed with a disarming smile that can make even the most dignified matron swoon.
Do I think the Mafia story is believable? Some parts, perhaps, some parts, no. It's much more entertainment than anything. But fret not because whatever's amiss, Song Joong-ki's powerful screen presence overrides any of that.
I have to say, though, that at some point, the show started feeling a lot like "Ang Probinsiyano," especially after the real boss of Babel has been revealed. With all the time spent building up the villain, the show suddenly sidesteps to less gripping subplots and stretches the story unnecessarily to accommodate more episodes.
We also noticed that the story had somewhat strayed from the earlier recount of Vincenzo's "Mafia" roots and had shifted to a more rom-com vibe.
But scenes such as a van slamming against the window to run down Hong Yoo-chan and Vincenzo while they were drinking at a store after work and the revelation of Babel's real chairman are redemptive of the show's status.
The show is gory in many parts, so you may want to rethink letting your kids watch it with you. Mine did, but we made sure to process them, especially clarifying that revenge and violence aren't exactly what we would advise them to do when wronged. It is, after all, categorised as "dark comedy," so expect bloody and a few unsettling morals.
That said, the show is a great piece of entertainment. The action is delightful – my favourite would have to be when Cho Young Woon fights Babel killers alongside Song Joong-ki – dude, I think he can kick Song Joong-ki's ass in real life! The humour is on point and each episode compact and well-written.
The romance is as cheesy as Full House, and just as appetising to its audience. There are also a handful of surprises springing in between from the other lovable, but less prominent characters in the show.
If there was one thing familiar about the formula used for Vincenzo, it's putting together a bunch of loyal misfits that proxies as family for the otherwise, lonely lead.
Vincenzo also stars OK Taecyon, Kwak Dong-yeon, Kim Yeo-jin, Jo Han-chul, Yoon Byung-hee, Yoo Jae-myung and Kim Yoon-hye. It is currently ranked as one of the top 10 shows on Netflix Asia.