5 Different Jobs Comedians can do
I love comedians. In fact, I wish I have their wit and knack for words.  It would really be quite handy to have that much gift of gab whenever I get the opportunity to guest in digital events; then I would be more confident.
When we speak of comedians, we immediately think "stand-up," because that's where we usually see the popular ones perform. They take to the stage and have us all in stitches within 30 minutes of them being on spotlight.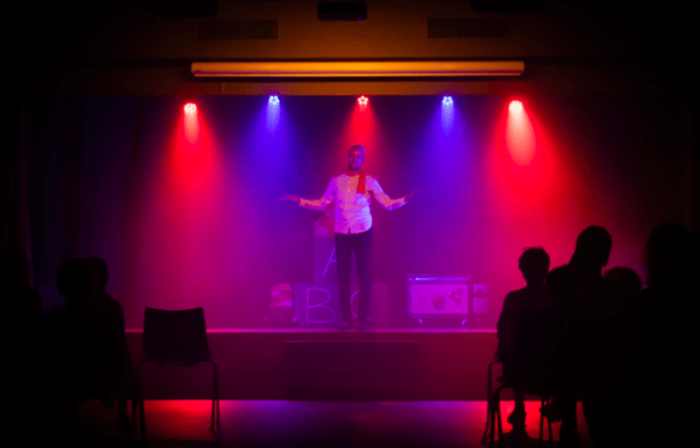 But comedians can do other jobs, too!
Before I get into that, let me just differentiate between a comic and a comedian, because these two terms can almost be interchangeable, but they are not the same. As legendary comedian, Milton Berle, puts it, "there's a difference between being a comic and a comedian. A comic is a guy who says funny things, and a comedian is a guy who says things funny, and he has a style and point of view that will last much longer."
Now that we've defined it, here are 5 jobs that a comedian can do:
1. Movie/TV Actor
We're talking Jim Carrey, Adam Sandler, Eddie Murphy, Seth Rogen, Chris Rock, Kevin Hart; among the women, there's Tina Fey, Melissa McCarthy, Amy Poehler, and Mindy Kaling.
They can can crack us up whenever they take to the stage, but they can also deliver the funniest lines in movies without batting an eye.  And we fall in love with their characters, too!
Once upon a time, funny people were just cast in sidekick roles, but now, we see comedians like Damon Wayans Jr, Kevin Hart and Mindy Kaling take on lead roles in Hollywood Blockbuster movies and sitcoms. Case in point, Paul Rudd is Ant Man in one of the biggest hit superhero franchises in the world!
2. TV Hosts
My favourite TV host is Graham Norton. I think he's the wittiest, most intelligent, funniest host I've ever watched in my entire life. I enjoy his shows very much because of his quips that just do me in. You can tell that his guests have so much fun at his show and I hope that one day, I can sit in the audience and see his show in person.
I also enjoy watching Ellen DeGeneres and Jimmy Fallon when they interview celebrities, but especially when they do all these silly things with them.  I think Ellen is quick at the quips, too.
3. Comedy Writers
Have you watched the Mindy Kaling starrer, Late Night? Mindy Kaling played a writer who was hired by a popular late night TV  host, Katherine Newbury, played by no less than Emma Thompson.
In the movie, Mindy's character comes up with ideas and one-liners in an attempt to salvage the dwindling popularity of Katherine Newbury, and in effect, the show.
One of the other "writers" in the movie would do stand-up at a nearby bar after work hours, which suggests that being another comedian's writer as a possible lucrative career for them, as well.
4. Storytellers
Comedians are great storytellers and they're great at it because they almost always, if not, always, find humour in every situation. And people, especially kids, love listening to storytellers who can also make them laugh.
I know I do!
5. Band vocalists
When we were still performing in the local live circuit, there were instances when our band alternated with another whose vocalists were comedians. And I'm not just talking about funny people who can sing, I'm talking about comedians who appear on TV but sing with their bands at night.
We were a great band – all music majors for our instrumentalists and all fresh blood, audiences usually enjoyed our songs, our energy and our harmonies which was why we were booked 7 nights a week for two straight years, but we were mercilessly overshadowed by these vocalists whenever they performed with us. On top of their vocals being fantastic, their hilarious spiels brought the house down.
Of course, this job comes as conditional – the comedian must know how to carry a tune to be able to pull this off. In my experience, when these musically gifted comedians do come on, expect a roaring full house!
Patti Austin was not a comedian per se, but that woman has a fabulous sense of humour. I remember buying a record of one of her live performances and she had this bit on vocal affectations on different popular singers, and I remember laughing so hard at her jokes. So if she can do it, what more the talented double-whammy performers?
Other jobs comedians can do very well goes as far as the digital age. They can have their own YouTube videos,  be podcasters, hold masterclasses and teach aspiring comedians, they can be voice-over actors, they can be authors and playwrights. I believe humour can really take a person far.
Every comedian is different. Each one has his own style and strength that distinguishes them from their contemporaries. Whatever their brand of comedy is, every comedian has their place in the sun.