First Dibs on "The Kingfisher and a can of Sardines" by Genine Garcia
I was thrilled to find out that when Genine Garcia launched her children's book, The Kingfisher and a can of sardines. You see, I had the opportunity to read the original manuscript before it was published and though I never really got to give my feedback on time, I thought that the book had a classic touch to it which has become rare in children's books in these times.
The Kingfisher and a can of sardines is a story about a boy who tried to help an injured bird on its way to recovery, and learned a valuable lesson through the experience.
I'm not going to share spoilers here, it's best that you read the book. All I can tell you is that it's a beautiful story that doesn't dumb down. I raise readers, myself, and though I'm not particularly choosy with the style, I do know that books written this way has a way of elevating a child's intellect.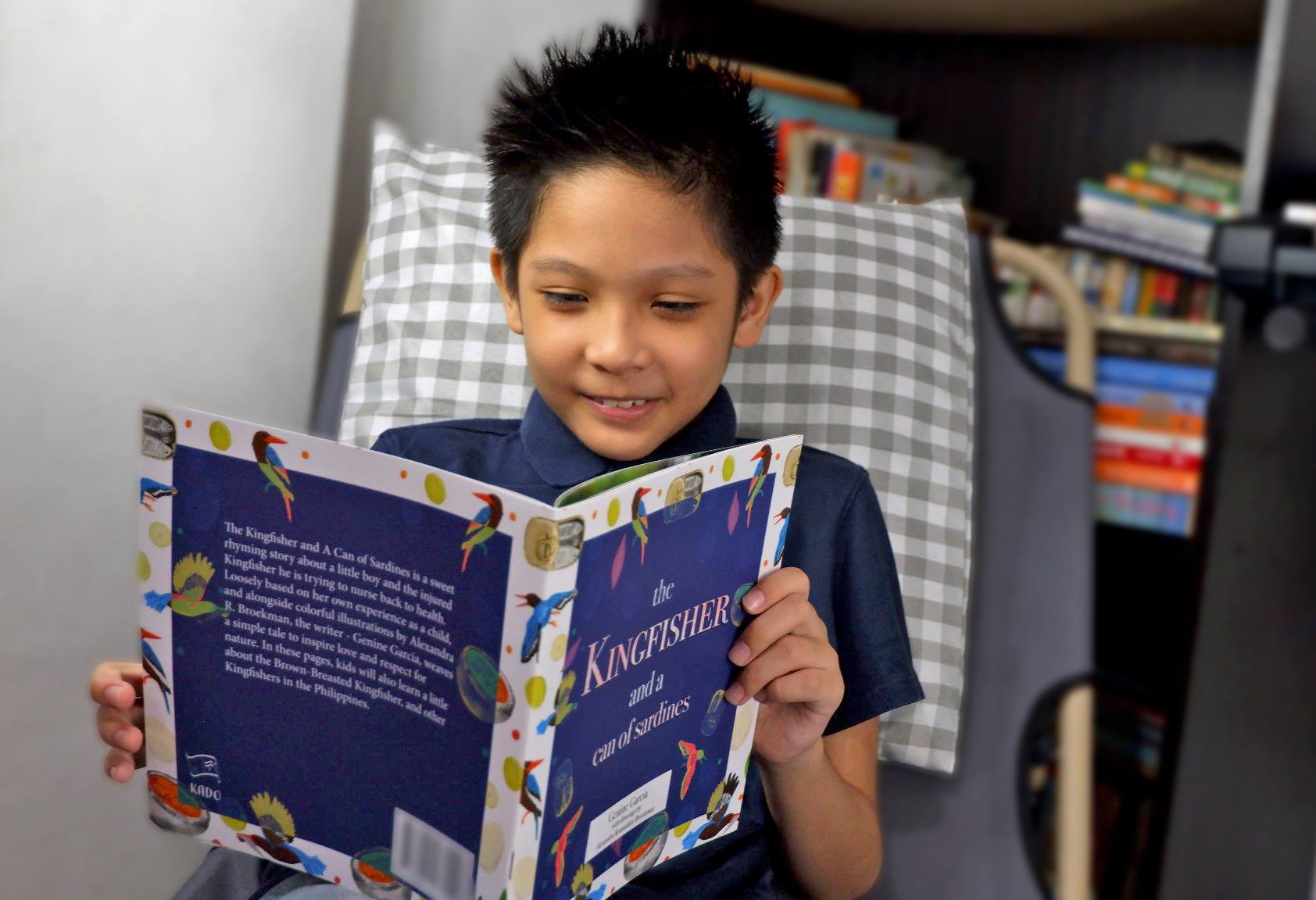 One of the things that might make you want to invest in this book is that it aims to pique the child's natural curiosity, leaving the young reader wondering and craving to know more.
As the author, Genine Garcia says, "I want to encourage our young readers to be curious about the natural. Even just by peeking out of your window (since it's a pandemic and we're all mandated to stay at home). You'd be surprise that the Philippines has more than the common Maya! Who knew that there were owls in Quezon City?! But more than that, the book reflects the values of kindness and empathy towards those who have different needs from us."
To this day, Genine says she follows posts by Mark Lanzuela of @markwentwild and Camille King of @hellobirdieph on Instagram to, in her words,  "get myself more acquainted with the names and physical features of the birds that are local to my area."
Inspired by a real childhood experience!
If you're wondering where she got her inspiration, Genine says that as a child, she and her sisters had rescued a Kingfisher and she had offered it a can of sardines. Yep, it's based on her very own experience!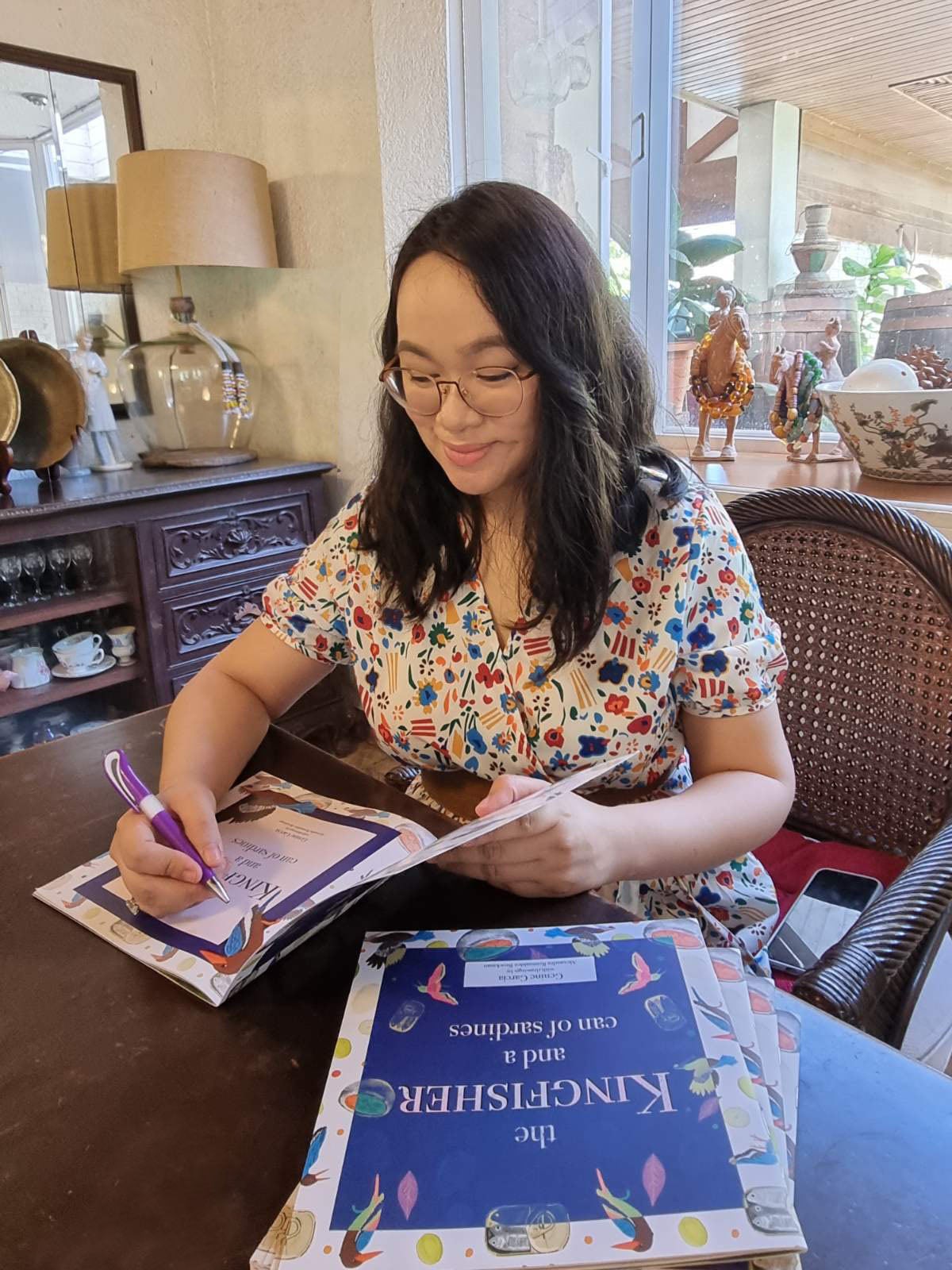 She shares, "My sisters and I grew up in La Union and our house is situated by a fishpond. We would see several types of birds and one we would see often was the kingfisher, even up to this day! We also have lots of windows, too. So sometimes, birds would fly straight towards our glass windows and fall. Unfortunately this time, it was a kingfisher (a white collared Kingfisher) that got injured."
She continues, "We took it in so it could rest for a few days and named it Ronan. The boyband Boyzone was a big hit back then and we were obviously fans. I remember preparing a small plate of canned sardines with rice. That's what we fed it that night. Last year, a kingfisher flew into our window again but it was able to go back on its feet again and fly away. I recalled that childhood experience and thought, hey, this would be a good children's book don't you think?"
The beginnings of the Kingfisher story
According to Genine, she's always wanted to write books but did not know what to write and who to write for.  It was when she had a baby and started reading picture books to him that she realised how much she enjoyed them, and wanted to write them, too. She went to work and started doing research on how to write picture books and read as many picture books as she could – most particularly stories on nature, which were similar to the story she had in mind.
Through research, she discovered that there's a whole genre on Asian Literature picture books. "I hope I can flourish in this particular genre and help spread Filipino culture through my writing, she says.

It took Genine four months to finish her manuscript with help from her close relatives and friends who provided much-needed feedback. It was her husband, Roy, and her sisters, Gwen and Plum, who egged her on to submit her manuscript for editing and publishing.

The Kingfisher and a can of sardines is published by Kado Publishing.  Genine lauds the indie publisher saying, "Their books are about Filipino/Asian culture, nature and animals, STEM and the like. Since I want to grow in the Asian lit genre, I believe Kado Publishing best represented my work, The Kingfisher & A Can of Sardines."

Alex Broekman, CEO and founder of Kado Publishing, took on editing Genine's manuscript and brought it to life through her illustrations. As a grateful Genine puts it, "A picture book is nothing without good illustrations. She also edited the book and because of this, it gave me ideas on how to find my voice as a writer."
Written for 5-8 year olds, The Kingfisher and a can of sardines is available to order globally via Amazon.  You may also order the book in the Philippines through Shopee or on Kado Publishing on Facebook.