How to Maintain Indoor Furniture
Indoor furniture can be expensive at times, and if you managed to squeeze yourself and work on a budget to get some of them, the least you could do is take good care of them. The aim should be to make them last as long as they can, saving you some more money in the long run. You need to know how to take care of these items, and in the end, you will be glad you did.
Once you can find that piece of indoor bar furniture you love, it can be satisfying for those who love a well-decorated living space. Your interior home decor may be complete, so all you have to do is sit back, relax, and enjoy your satisfaction. However, it would be a shame if something goes wrong somewhere along the line.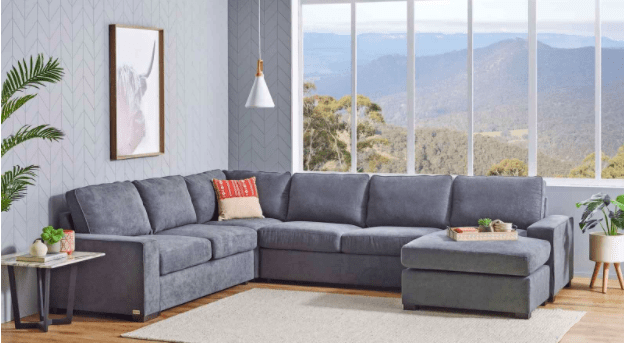 Are you asking what could go wrong? Well, what if the furniture gets spoilt faster than it should have? You cannot always blame it on the quality of the materials; you might be to blame at times.
How Does One Care for Indoor Furniture?
In this article, we will be discussing some ways to get the job of taking care of these items done. If you have that piece of indoor furniture that you love so much and would want to preserve, this is especially for you.
Read the Item Label Carefully
Most of the time, when you purchase some of these items, they come with care labels. These labels are usually meant to carry information that is peculiar to the items you have purchased. Your products may look sparkling clean and brand new at the moment you bought them, but you might face an uphill task to keep them that way. This is why you need to study their labels.
Most labels contain information about the type of material it is made of and the type of cleaning and preservation tips you should apply. Without reading these, you might actually damage the materials yourself. If they did not come with labels, you could always seek more information from the sellers or manufacturers themselves.
Keep Them Away from Heat
You purchase new items for your home; you might want to keep them away from heat. Heat could come in different forms, like direct sunlight, places without enough ventilation, and even fireplaces. Heat generally fades the leather or fabrics used to make the furniture.
Humidity also plays its part in damaging the items. If you really love those things that beautify your home, keep them away from any sources of heat; it would do you a world of good. You can check here for more on the effect of weather on furniture.
Try to Rotate Usage
Human beings are primarily creatures of habits, especially when we love a particular item. When people love a piece of furniture, they tend to use it more often. But then again, what would you gain if the furniture is destroyed due to overuse? Do you love that particular chair or couch?
It is OK to feel emotionally attached to it but try your best to rotate usage to preserve it for longer. Instead of sitting in that spot, on that chair, or using that table every day, try using other pieces of furniture. As they say, change is the only constant in life, so change positions or swap usage once in a while.
Clean as Often as Possible
It is no longer news that dirt and spills are the main culprits when it comes to damage done to different surfaces. If you love that item, you will do all you can to ensure that dust does not accumulate on them.
Something as trivial as a clean wipe with a soft cloth can remove dust particles from leather and wooden surfaces. If the dust accumulation is much, you can always dampen the soft cloth or use a recommended cleaning product for your item's type of surface.
If you spill something on the sofa, wipe it off immediately to avoid permanent stains. If you find a stain on any furniture, scrub and clean with the right cleaning product for your surface. You should always note that using the wrong products will defeat the aim.
If you own a vacuum cleaner, all the better. This is because vacuum cleaners can help you maintain these items. Contrary to what some believe, it is not only used on carpets and floors but can also be used on upholstery and furniture as well. If you have children, vacuuming the surfaces would not be enough; you need to check under them. This link, How to Clean Upholstered Furniture to Keep Your Sofa Looking Spotless ,has tips for cleaning your upholstered pieces.
Hire Professionals to Help with Cleaning Once in a While
Doing it yourself is great, but sometimes, you might want to hire professionals to do the job. They are called professionals because they can handle tough stains and use some sophisticated equipment that you usually would not have. Once in every six months, let them have a look at your furniture; you will be glad they did.
Take Away
Maintaining indoor furniture is not as difficult as some make it out to be. And with these few tips discussed above, you can always enjoy them for as long as they can last. Never lose your favorite items too soon; maintain them.
*Guest blog by Rose Ann Rosales.