Visiting the National Museum of Fine Arts
I've been wanting to go to the National Museum of Fine Arts for a few years now. I'm sure that when I was a student, I've been there at least once, but I'm a late bloomer in the visual arts, so it's only been fairly recent that I have developed real appreciation for museums and galleries.
To be honest, I came for the Spoliarium by Juan Luna. But just as it had been placed at the entrance of the museum, it's really just the beginning that there's so much more to see.
Juan Luna was awarded a gold medal for this painting at the Exposición Nacional de Bellas Artes in 1884 in Madrid. It was later on sold to Diputación Provincial de Barcelona, then eventually gifted to the Philippines by Spain.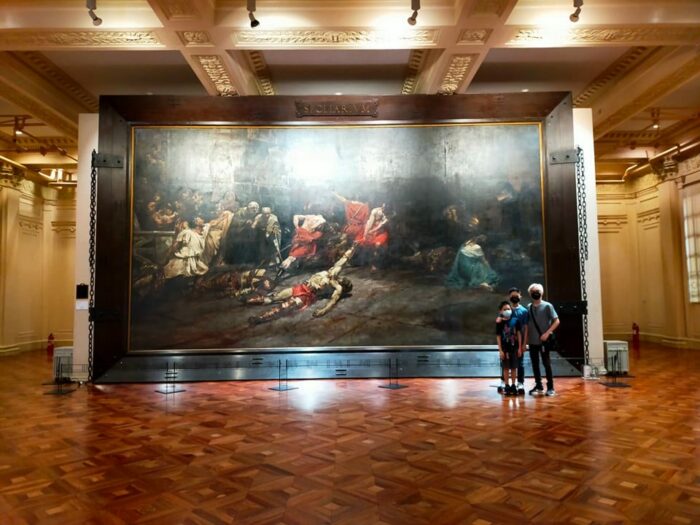 The award's significance wasn't only about bringing prestige to the Filipinos, but that a Filipino can rise up and show fine skills over the people who colonised, mistreated and discriminated us, and that it was done in their own land.
Felix R. Hidalgo, a good friend of Luna, was also awarded one of the top awards at the same exhibit, making it more than one Indio proving that Filipinos can be at par or even more excellent than anyone else in the world.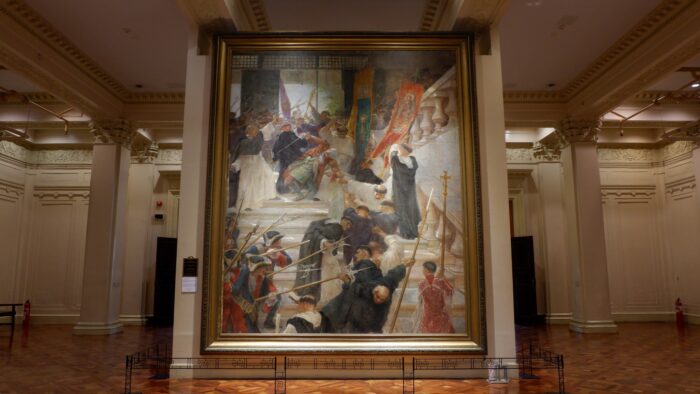 I can't pretend to know nor remember the names of all the artists that were on exhibit at the museum, but I do know the greats – Fernando Amorsolo, Carlos V. Francisco, Dr. Jose Rizal, Jose Perreira, Pedro V. Conconde, and Zosimo Dimaano, or at least, I've come across their works enough to be familiar with them.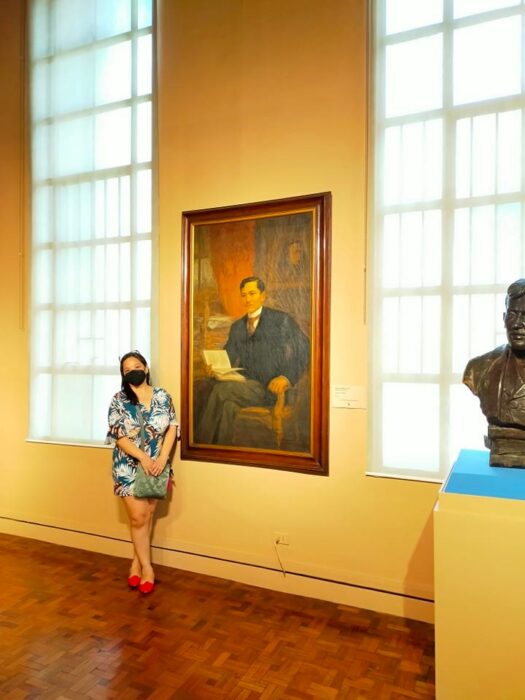 See through the eyes of those who have lived the times
One that stood out the most for me was Carlos Francisco's Filipino Struggles Through History. It occupied the walls of the room that was once the senate hall.
As I slowly went through the characters and scenes depicted in the mural, I couldn't help but be emotional. Carlos Francisco did not only show the gravity of our slavery and the quality of our resilience under colonial rules, but also showed how strong, proud and courageous we can be as a people.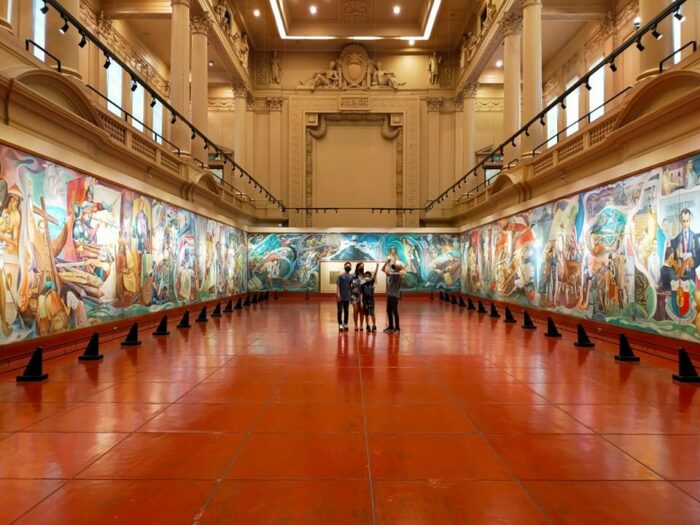 It isn't that I've lost hope, but I've come to that point in my life that I no longer want to zoom out and see the whole picture because it breaks my heart to see the reality of who we have become. Seeing the mural reminds me of our potential as a nation and as a people.
Many of the paintings we saw also showed what our people have gone through in the hands of the Spaniards, Japanese and the Americans and the wars, such as the burning of our cathedrals, living in hiding, the cruelty and harsh treatment to our men, women and children, the orphaned and the killing of the innocent, the despair, hopelessness, the hunger, the tears, the rebelliousness!
In the words of my eldest son, Pablo, "you'll see how we truly suffered through the eyes of those who lived to see those years. And I agree! We read our history in books almost indifferently, but when you see it in pictures, it feels more personal.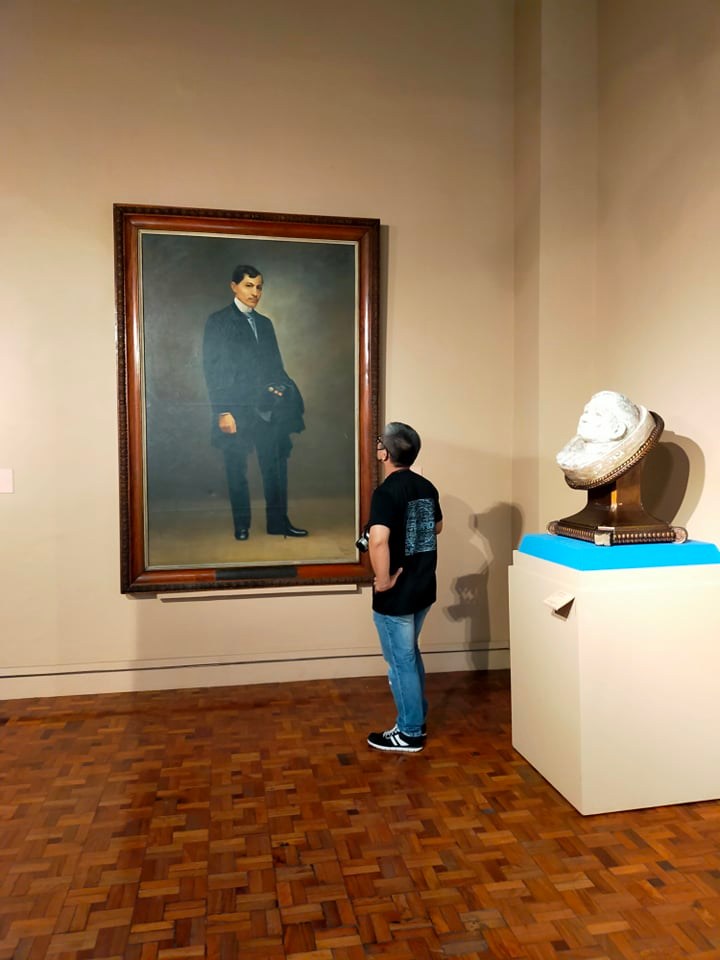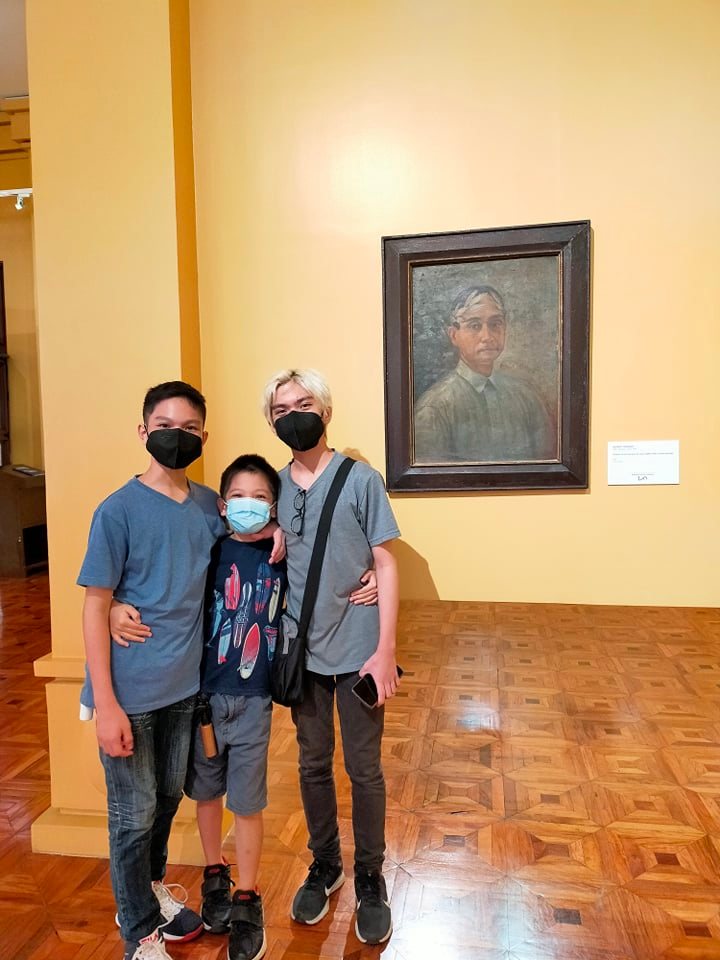 Fernando Amorsolo's portraits
I didn't see too many scenes and landscape works by Fernando Amorsolo, I only came upon a few and wondered why, until I came upon one of the halls that was filled with many portraits that he painted.
Although Google says he was a landscape painter, based on the galleries, it seems to me that Amorsolo loved to paint portraits. In fact, his last painting was the unfinished portrait of Nena Belo.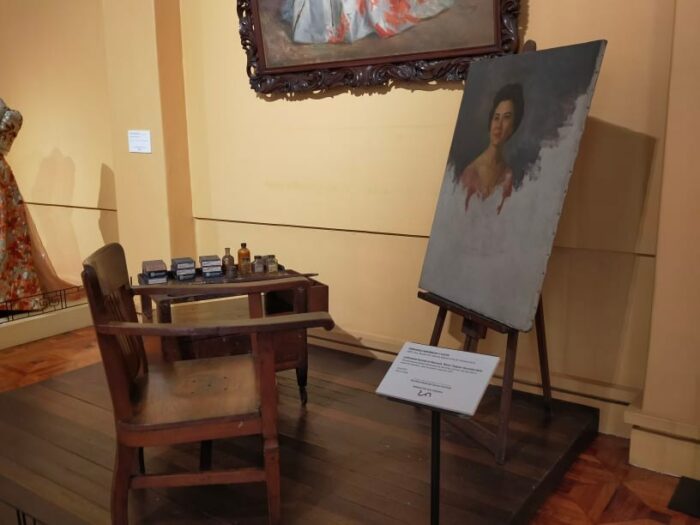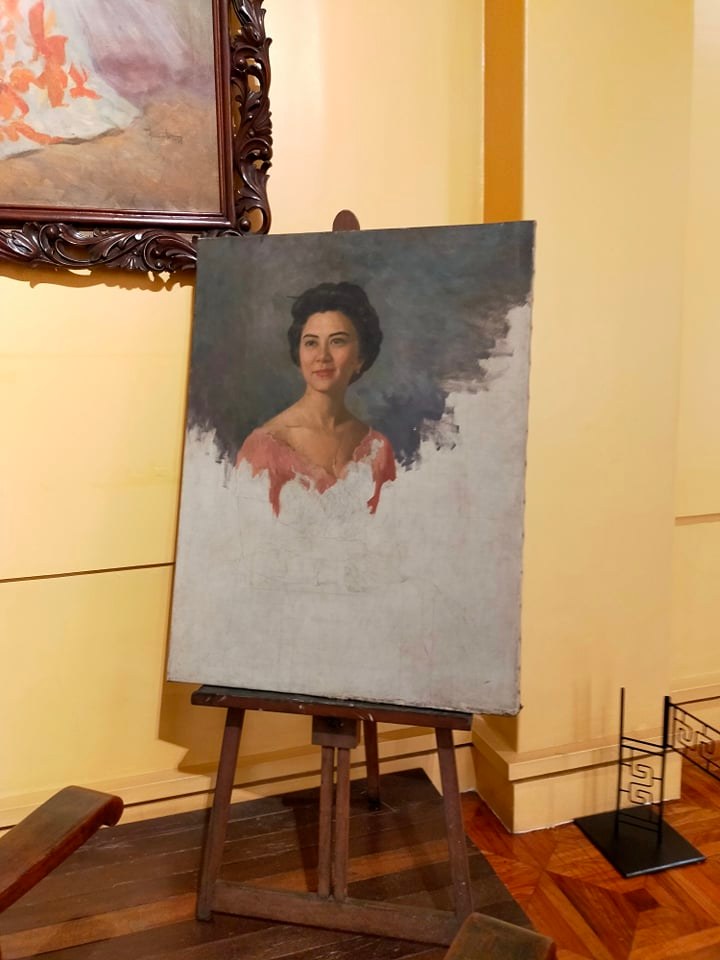 If the name sounds familiar, that's because Nena Belo was the mother of celebrity dermatologist, Vickie Belo.
There were also sketches. Lots of them! Apparently, Amorsolo sketched plenty during his time. Some had inscriptions and I tried to read them to learn a technique or two on facial sketching, but I couldn't understand a single word as they were all in Spanish! (Or were they Latin? I'm not really sure)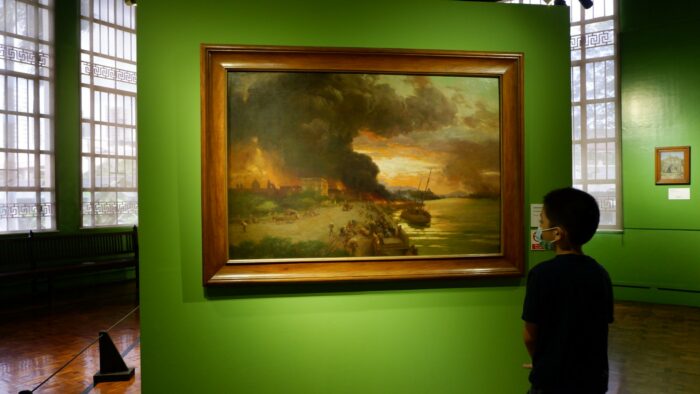 Anyway, he also had a brother named Pablo, who was also a painter. Pablo's "Mestiza" was displayed at NMFA, too, among a few others.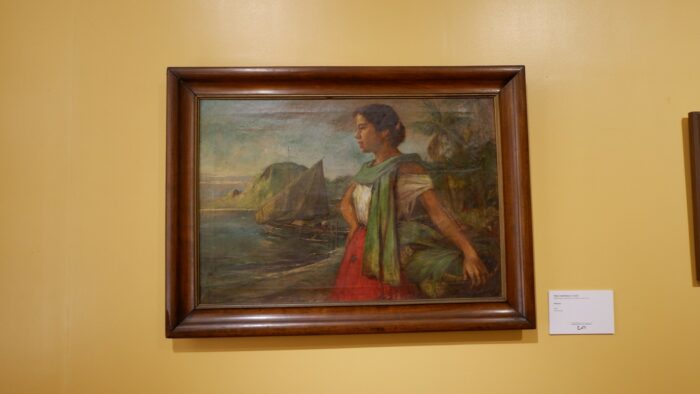 Unknown Artists
There were many works whose artists were not credited for, mostly paintings, such as the ones done on the Stations of the Cross, pillars and sculptures created for old churches. They were probably done by people who wanted jobs and got one. They lived art but never really thought of their works any more than just another day's work.
If only these "unknown" artists knew that their pieces and carvings are now considered national treasures!
Think of all the people who create, carve, and paint for a living! People who are skilled, but only see their skills as a means to earn and nothing else. We pass them by everyday — the furniture makers, sculptors, mural painters — employed by those small shops we see along the road. Perhaps one day, their descendants will be staring at their masterpieces at the National Museum!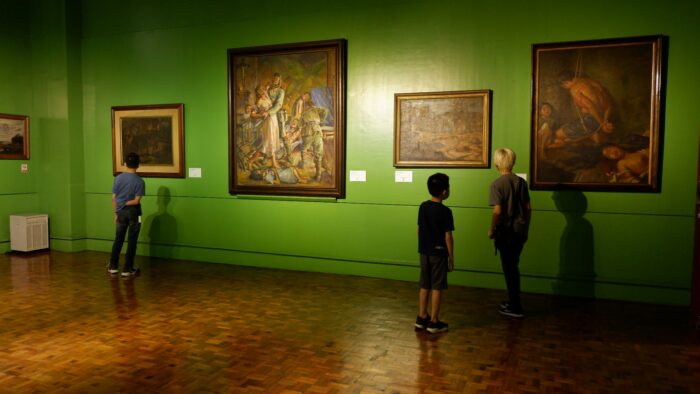 I think that the four hours we were given to look around are not enough to cover all the rooms at the NMFA. I mean, you can complete the rounds but it's not enough to ponder on the works that catch your attention.
I can stay there the whole day and still won't be completely satisfied. I told Jay how envious I was of the people who work there and wonder if they know just how lucky they are to be around all those powerful works throughout our history.
I want to go back again and maybe then, we can simply walk in and and stay for as long as we like.
Register to visit the National Museum of Fine Arts
They reopened the national museums to the public. All you have to do is to REGISTER HERE.
Please note that there are more than one "National Museum" and this one is the "Fine Arts" one. It's the one near the Philippine National University. The other two are "Natural History" and "Anthropology," so if you want to see the paintings, go to the Fine Arts building.
There are two available schedules for visits, one in the morning and one in the afternoon. Both schedules are for four hours. Be sure to be there on time because it's a huge museum, and like I said early on, even those four hours won't be enough, you wouldn't want to shorten it even more.