I consider myself a fairly active person, preferring to walk distances over the convenience of booking a TNV. I used to dance a lot, especially when I was still in a band, and would work out at least two to three times a week to keep myself fit for the clothes I used to wear.
The dancing and the workouts were replaced by house chores, home workouts and Zumba when I had children, haha! However, age and genes catch up on you, don't they? Exercise just doesn't cut it anymore, the diet has to factor in. By 2013, I found myself unable to keep the weight off. I'm currently overweight, according to Culinary.org. A fact I'm very much aware of, haha!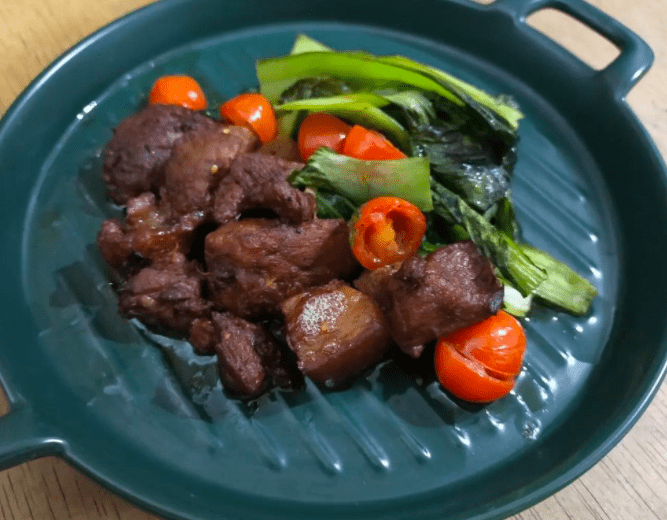 I find Culinary.org to be a website that's filled with practical information on weight loss, nutrition and food. There's a weight loss calculator that allows you to calculate the amount of calories you need daily based on your chosen lifestyle and body metrics.
I am currently on a low carb diet, so I adjusted the carbs/fat and protein scales at my estimation and input my workout habits in the calculator. I was surprised that I can still have a daily calorie intake of 1702 calories. We always assume that because we're overweight, we need to reduce our calorie intake, but the truth is that it's all in the quality of food that we eat. This makes sense to me because of the type of diet that I have taken on, which mostly consists of vegetables and some meat or fish. I don't eat rice, bread, grains or root crops, and get my carbohydrates from leafy veggies like the water spinach (or Kangkong, in Filipino).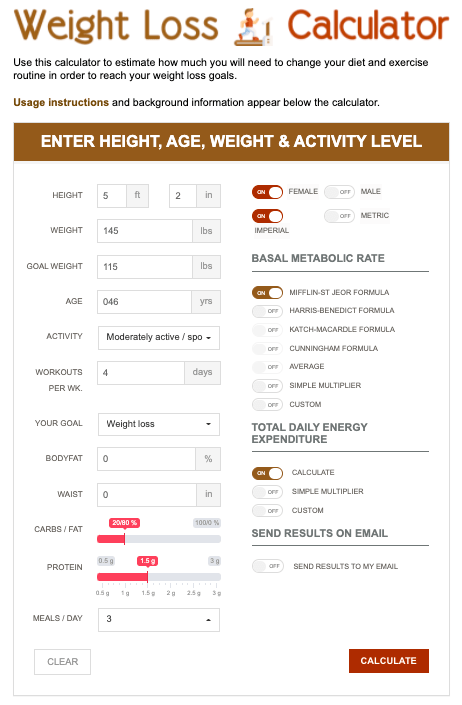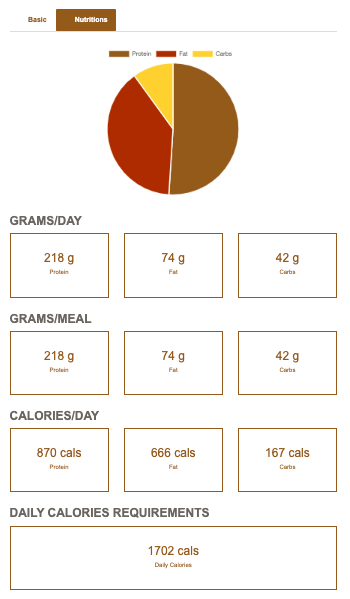 I also tried the workout calculator which showed that I'm burning a humble 300 calories a day with the workouts I'm doing. I decided to replace my HIIT workouts with Zumba and walking because I need to get my body used to my diet first. I was a heavy carbs eater before, so there are times when I can get lightheaded, after all, it's only been 2 weeks since I restarted this journey.
Besides, if it's only weight-loss I'm after, the low carb diet I'm doing will already accomplish a lot for me, there is no need for heavy workouts anymore. I do the workouts because I crave for the endorphins and the activity, my body's used to it by now. I also find that exercising regularly improves my digestion and my blood circulation.
Looking at my workout calculator results, perhaps adding Yoga to the mix won't hurt.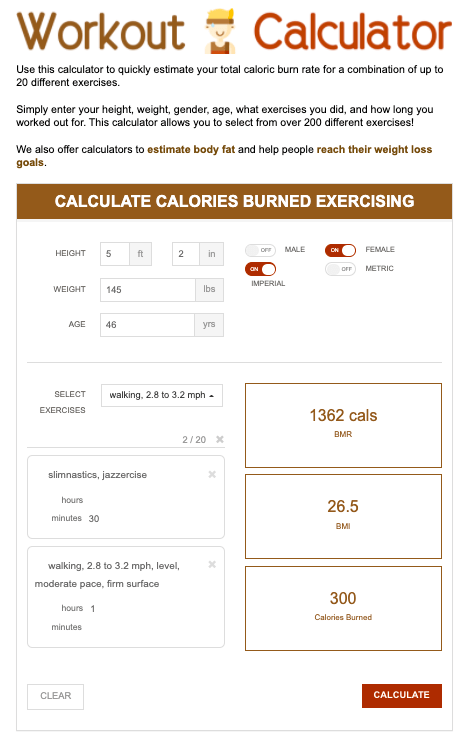 Culinary.org has tons of information on fitness that can help you in your weight loss journey. I checked their 10 Effective Weight Loss tips which showed me that I have to work on numbers 2, 5 and 9. I don't think #9 is relevant to me because my portions are currently well-controlled, and I need to work on #6. Eating in between meals is a struggle for me nowadays. I keep wanting to munch something even when I'm not really hungry.

Games for the family to enjoy!
The site also has some fun games that I let my kids play. Pablo particularly enjoyed playing Airport Rush and Penguin Cafe, which he says is fun, but challenging. He says he also liked the sound effects the customers made. Being an aspiring animator, he also commented on the characters and said they were likeable and that the story was simple, but interesting.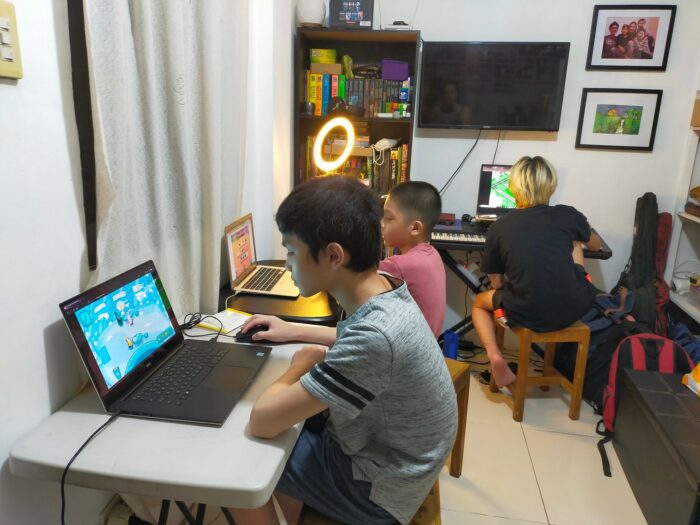 Pablo thinks that Airport Rush is a great game for focus. Lukas, on the other hand, says he likes how there is a loading bar above the planes so even if they may crash, you can wait a bit before clicking on the planes, so they don't crash. He also thinks it's good that there are more than one runways, so you can put two planes at once.
He's not a speed person, though, so he was quite stressed whenever the airport fills up and he ends up crashing planes.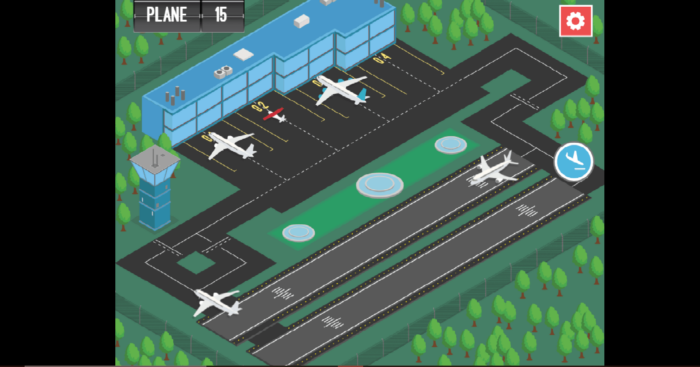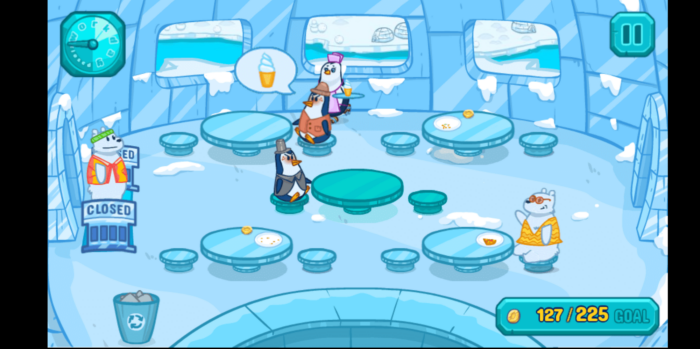 Lukas also played with Penguin Cafe and Open Restaurant, and have lots to say about them. For Open Restaurant, he says, "I like how it functions like an indie restaurant. It's small and the customers are patient, like how I see real people are when they are waiting in line. I like how there are different customer numbers, like 1, 2 and 4."
He says, though, that "the seats are limited. And though the customers are patient, I would really like to have more seating options."
Among my kids, Lukas seems to exhibit higher managerial and business skills, and his frustration over the lack of seating options in the "restaurant" is a reflection of that.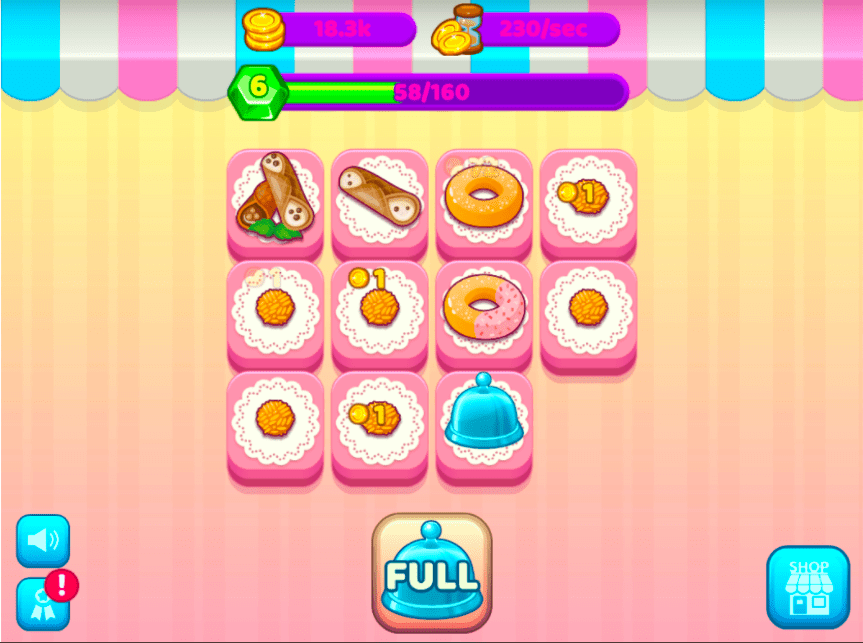 Judah, my youngest, played with Milk for Cat, Onet Fruit Classic, and Merge Cakes, which he says are all fun and relaxing games. He says he enjoyed Merge Cakes the most.
Culinary.org reminds me of a mall where there's a little something for everyone. If you go to the homepage, you'll find that it has pages of information on culinary training, schools, health and weight loss, as well fun games on nutrition, health and fitness which is great for homeschoolers like us.