Can You Make Money Via Crypto?
We've all heard the overnight success stories of people who became rich because of crypto. Is it really possible? You're probably wondering the same and that's what brought you here today. Cryptocurrencies have grabbed the attention of investors worldwide mainly because it's fairly a new asset class on the market, and the potential for making a profit through trading them is said to be very lucrative. But aside from just trading coins, there are actually several other ways that you can make money via crypto?
Buckle up because in today's blog post we'll be talking about just how you can make money with cryptocurrencies. If this interests you, you may find some more useful information by engaging in messaging boards with other people in the forum for Empire27 to learn more about crypto and finance.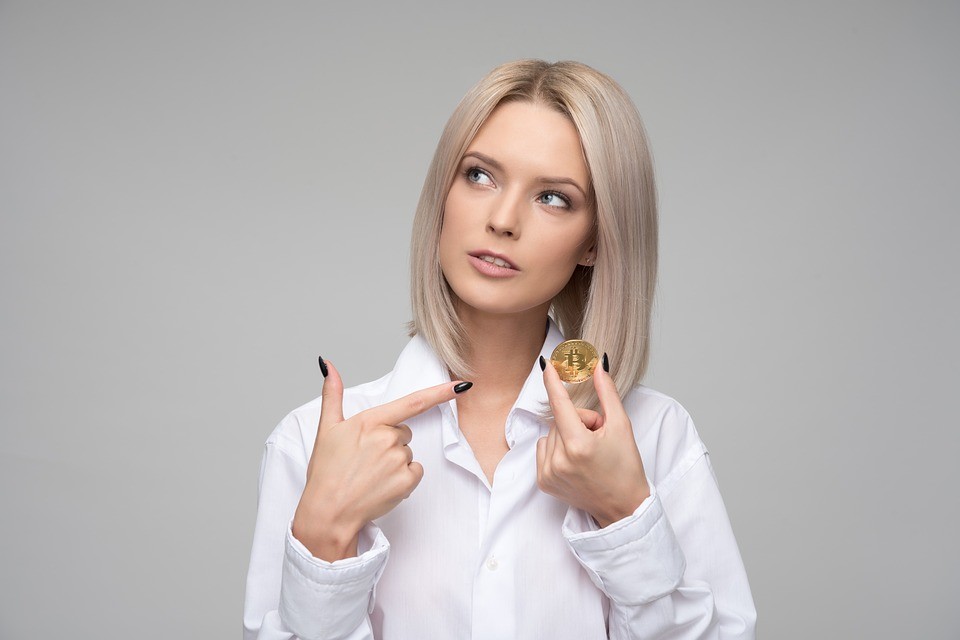 Now let's dive straight in and learn how you can make money via Crypto!
Disclaimer: This article is for educational purposes only. This is not financial advice. Trading cryptocurrencies may result in loss of capital. Only invest in money that you can afford to lose.
Can You Make Money via Crypto?
Most certainly so. Cryptocurrencies are considered a top asset class and can definitely make you a lot of money. Because of its inherent volatility, meaning prices can go up, or go down as much as 10-15% in a day, and more than 400% in a year, it is possible to make short term, and long term trades and earn some profits out of these moves. Alternatively, you can also earn through lending or staking your crypto, and you can also participate in blockchain mining – a process which involves using your computer's hardware to solve a code and in exchange you are rewarded with a certain amount of crypto. There are several ways to go about it, but we narrowed it down to the 7 most common ways to earn money from the cryptocurrency market.
Investing
Trading
Staking
Mining
Airdrops
Faucets
Jobs that Pay Crypto
Let's take a look at them in more details below:
1. Investing
Investing is a long term strategy in which you are buying, and holding one or more cryptocurrency assets and taking advantage of long term growth with high yield results. Take this example. If you invested in Bitcoin in June 2017, its price just broke the $1,000 mark. By the end of that year, the price of Bitcoin would have breached $20,000. That would have made you 20x of your investment in only 12 months! In this regard, Bitcoin and Ethereum are considered a safe investment for long term holding. You should be careful however, since the market for crypto is at its early stage and can be very volatile. Depending on your risk appetite you may choose to invest in high volatile coins for a shorter return or something less risky but more stable but a longer return of investment.
2. Trading
If Investing is for long term holding of assets, trading on the other hand is making profit out of short term moves of the market, and learning how to exploit these. But to be a successful trader takes a lot of time and skills to master the crypto market. It involves a lot of strategy, and proper technical and analytical skill to read the charts, and price movements. Technical analysis of the coin can become an advantage to a trader who can predict if the asset will rise or fall – will "pump" or "dump". Therefore before thinking you can be profitable in trading, it is important to do a lot of research beforehand and learn all you can about reading charts, risk management, and how to safely exit the market to avoid losing all your capital.
3. Staking
Staking is a crypto term that means you own coins, but they are locked and you can't spend them. In essence, when you are staking your crypto, you are lending your coins to the exchange and in return, you are given rewards with more crypto– similar to how you would earn interest in the bank. In the crypto world however, the word staking comes from the process known as Proof of Stake which is an algorithm to validate crypto transactions made in the blockchain. Staking or lending your coins are a great alternative to mining.
4. Mining
If you're interested in the blockchain process, have a comfortable amount of money to invest, plus you are tech savvy, then you just might want to consider cryptocurrency mining. Although cryptocurrency mining is costly, the appeal of mining cryptocurrencies has interested many investors because they compare it to the gold mining rush in California during 1849.
Basically mining is the process of creating new blocks on the blockchain. In turn the miner is rewarded with new crypto coins every time their computer solves the algorithm. The more computing power you have, the more you can mine and therefore this process requires you to have a lot of technical expertise, plus heavy investments on computer hardware.
5. Airdrops
Airdrop is a term for those who are in the cryptocurrency industry that do marketing promotions in order to gain awareness of their brand or business. This involves giving away small amounts of their crypto coins to their subscribers through an "airdrop". This helps them grow their user base and being a part of this may earn you some free crypto to spend or trade.
6. Crypto Faucets
Crypto faucets are basically websites that dispense a few amounts of crypto for completing small tasks. Tasks are usually solving captchas, watching videos and playing games. Payments are then made in satoshis which are the smallest denomination of bitcoin. Since these sites are giving away free crypto, they have become extremely popular and have proven to be legit. Although your earnings will be small, you don't really do much, so it won't take a lot of your time. Compound these earnings with months of using faucets, then you will have a few extra bucks of crypto! Plus it isn't a bad idea to hold these coins and simply wait for their value to increase. Not bad!
Popular faucets include:
Cointiply
FreeBitco.in
Rollercoin
FaucetCrypto
7. Jobs that Pay Crypto
Want to do the jobs you know how to do, but earn crypto instead? Well we're here to tell you that you may do some of the jobs you already are doing part time, or full time and earn your salary 100% in cryptocurrencies. Some believers say that blockchain technology is a revolution that propelled us into the so-called "third industrial revolution" and the new digital age is upon us. Join the revolution by supporting crypto as payments for your work!
LaborX
CrytpoTask
Ethlance for Ethereum based payments
What you will need to Start
So you're curious about earning money through cryptocurrencies and now that you know its possible, here's what you need to get started.
Capital
Computer with Internet
Have a Crypto Wallet
Join a Crypto Exchange
E wallet / Bank Account to cash out
Disciplined Emotions
Capital
Having enough money saved up to start investing or trading is crucial because you don't want to end up losing all your cash. At this point, make sure that you have accumulated enough extra wealth that losing your investments will not cost you your life. Simply because you cannot start earning if you don't have enough capital to kickstart and fuel your crypto portfolio. Before you can start trading or investing, make sure you learn how to grow your money safely first.
Computer with Internet
Cryptocurrencies can be accessed through the use of the internet. WIthout it, you simply can not access the data to know how much crypto assets you have in your wallet or in the exchange. To actively participate and engage in the cryptocurrency market, you must own a laptop, mobile device, and be connected to the internet.
Register to a Crypto Exchange
For investing, trading and staking one must join crypto exchanges that have those particular options. Here are some of the top Crypto Exchanges.
Binance
Crypto.com
Coinbase
Create a Crypto Wallet
Having a safe place to store your earned cryptocurrency is a must. CryptoWallets safely store and secure your crypto, plus they allow you to send and receive most cryptocurrencies like Bitcoin and Ethereum.
Coinbase wallet
Have an E-Wallet or Bank Account to Cash out
If you want to convert your earned cryptocurrencies into fiat money, you will need an e wallet or bank account wherein you can exchange your crypto for conventional cash that you can then withdraw from a regular atm machine or bank.
E-Wallets such as Gcash and Coins.ph
Online Bank (Unionbank, BDO etc)
Disciplined Emotions
Lastly it boils down to mastering your emotions. There's a hidden psychology that drives the crypto market prices and it is our feelings. We feel like Bitcoin is undervalued, but others feel like it's oversold, but who really knows what it's truly worth? Think of it as if it's an abstract piece of art – no one will ever know. But what we do know is that our emotions can play a powerful role and influence the majority of the prices. We buy because we believe in its potential. Or we sell because we fear that it's not real. If you can silence some of these out, and make decisions purely out of a technical standpoint and not an emotional impulse like fear or greed, then you know you have become a master in disciplining your emotions, and thus mastered the psychology of the market
Conclusion
Cryptocurrencies have shocked the world and gained worldwide popularity in the currency market. If you're ready to start earning money in crypto, it's generally a good idea to have a good grasp about trading, investing firsthand before completely diving in. Goodluck and may your crypto journey take you to the moon!
*This is a guest blog by Alexandra Santos.