Top 5 Electric Bikes to Save the Planet
There are many benefits of biking to work, school, and around town. Biking provides a cardio workout that helps to keep you heart and lungs strong and healthy.
Perhaps the most important benefit, though, is that biking takes vehicles off the road and works to help save the planet. If you're considering adding biking to your daily routine, consider an electric model.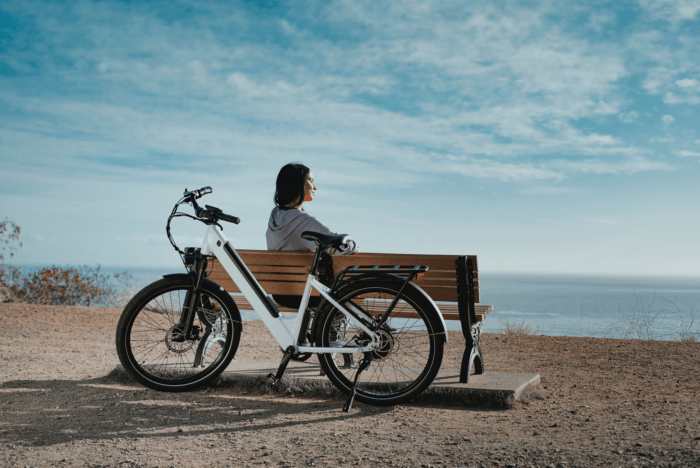 The 'Everyjourney' Electric Bike
One of the most popular bikes is the Evryjourney electric bike. Featuring a 500-watt rear hub drive motor, this bike allows you to go far distances without losing power in strong winds and when going uphill.
Fat tires provide excellent balance and a smooth ride while the ergonomically designed frame helps to relieve fatigue on your joints and muscles while you ride.
Need to get somewhere fast? You won't need to worry with the Evryjourney as it reaches top speeds of up to 28 miles per hour. Other features include front and rear disc brakes and a wide variety of color options. This bike is adjustable enough to fit riders ranging from 5 feet to 6'4″ tall.
Bikes For Teens: The "Amelia"
Are you hoping to get your teen more interested in biking? There are a wide variety of electric bikes for teenagers for your kids to choose from. One of the most popular options is the Amelia. Featuring a classic cruiser style, the Amelia has a low-sit frame and close-grip handlebars that provide comfort while your teenager rides.
Powered by a 500-watt motor, the bike has seven speeds that help it to glide up hills and roll easily through the neighborhood. The Amelia includes 2″ semi-slick tires that create a smoother ride on bumpy terrain. This bike is excellent for speeds of up to 28 miles per hour and distances of up to 40 miles.
Other Bikes To Consider
There are also a wide variety of other types of electric bikes to consider. One such option is electric tricycles. Tricycles provide all of the same ride as traditional electric bike models but create extra balance for senior citizens or anyone who is not comfortable riding a two-wheel bike. Tricycles feature fat tires for added balance, comfortable seating, and are available in a wide variety of wattages. Some of them even provide a passenger seat to make riding with partners or children easier. 
Hybrid bikes are another excellent option. They offer comfort and control on a wide variety of terrains. You can set them up to ride around neighborhood or city sidewalks, but you can also take these types of bikes off-roading on rougher terrain, making it an excellent choice for people who want to ride their bike both for pleasure and as a means of reducing their carbon footprint.
Beach cruisers are another good choice. These bikes are best for more leisurely rides as they're designed for comfort rather than for working at higher rates of speed. If you don't live far from work or only plan to ride your bike around the neighborhood (or on the beach, of course), a beach cruiser is an excellent option. 
Whether you're riding around the neighborhood or going on a deep-in-the-woods off-roading adventure, one thing is certain: you can't go wrong when you purchase an electric bike and work to save the planet."
*This is an article contributed by Davie Reize.