4 Reasons You Need To Choose Pinch Pleated Drapery
As soon as you make up your mind that you need draperies for your home, your search will begin! You should only look into purchasing pinch-pleated curtains for your home because they are an attractive addition and the only ones available. The following are the four reasons why they are ideal:
Refinement 
The length of the pinch-pleated drapes is sufficient to reach the floor. They frequently flare outward from the top down, covering a greater portion of the area along the bottom of the window or door. This design is common. These kinds of drapes impart an instant impression of elegance and class wherever they are used.
They are eye-catching enhancements that gracefully direct one's attention to the region in question. These straightforward enhancements have the potential to bestow a sense of sophistication and wonder upon the space. Check out the link https://www.homesandgardens.com/advice/types-of-curtain-explained.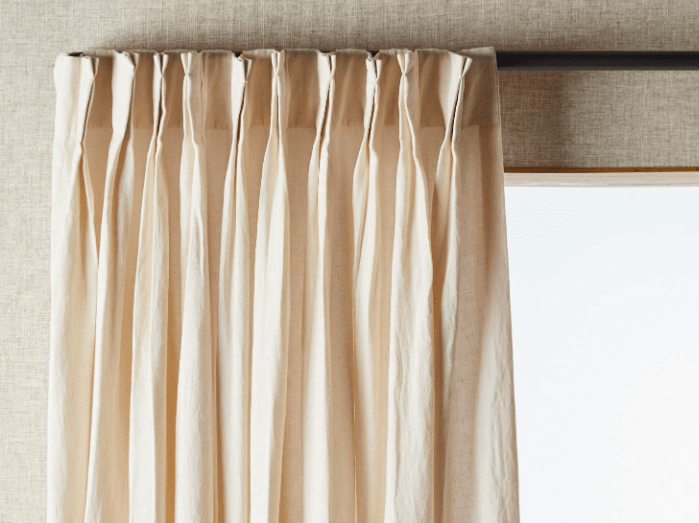 Simplicity 
The simplicity of the draperies is one of the most significant advantages they offer. The drapes typically come in a single color because the positioning of the drapes is what determines the overall style and appearance of the room. There are no patterns on them, but occasionally you will find a fabric that is intended to appear two-toned based on the angle at which you look at it and the way that the light reflects off of it. These are exceptions.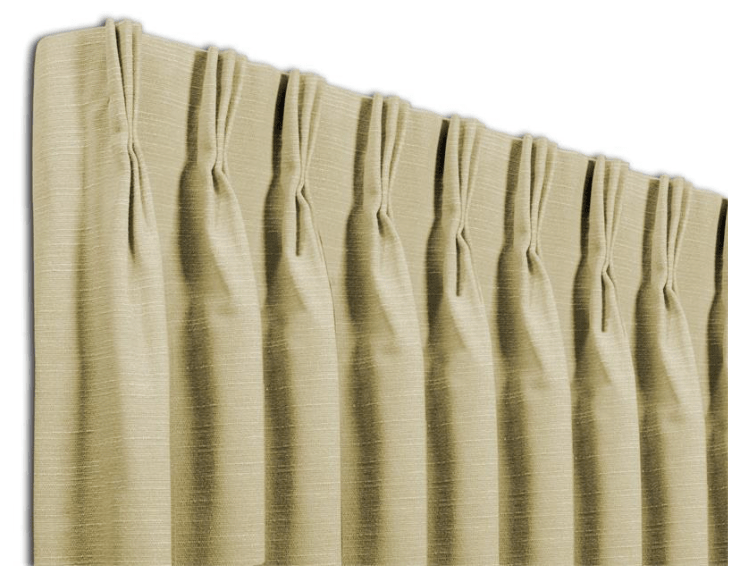 You can keep things simple and bright by using creams and whites, or you can work with colors that really stand out. Keep an eye out for yellows, greens and oranges if you want to get a sensation of joy and positivity from the space you're in. You will rapidly and efficiently contribute to the process of setting the tone.
You may instantly simplify things by limiting yourself to a single striking color. There is no reason to be concerned that one component of the Vashon drapes won't go well with the other aspects of your décor! Read more here. 
Thermal properties 
The drapes need to be on the heavier side in order for the pleats to sit in the correct position. This indicates that the material must have a certain degree of thickness to it. Many pinch-pleated drapes are frequently thermal drapes, which, by virtue of their very nature, bring with them a whole host of advantages.
The thermal material performs just as its name suggests, namely, it provides additional heat throughout the colder months. You may also be eligible for advantages over the summer. In either case, you reduce the amount of time you spend using the heating and cooling systems, which results in cost savings on your utility bills. In addition to that, you find that being at home makes you feel more at ease.
Because thermal blinds also have a blackout effect, they are an excellent choice for use in bedrooms and rooms used as home theaters. However, people who are only interested in room-darkening treatments should go elsewhere.
Gorgeous display 
If you don't want to, there's no requirement that you actually use your draperies. The manner in which pinch-pleated draperies hang open is one of its many attractive features. They have a chic appearance that continues all the way down to the ground. When opening and closing the pleats, you need to check to make sure they are sitting correctly.
Having said that, there is no compelling need to go through with this hassle. As a form of décor surrounding the window, these drapes appear very stunning. The benefits of illumination and heating can be maximized by combining them with wooden blinds or even other types of window treatments such as shades.
What kind of draperies do you plan to purchase? If you desire elegance in your home, you can choose from among the many distinct varieties that are accessible, and each of these types offers a variety of benefits.
What else to know? 
The majority of the time, pinch-pleated drapes are custom created to fit the exact dimensions of the window or doorway that they will be hanging in. You have to understand that this cut is not changeable. 
When determining how much fabric you will require for your new drape, decide first whether the drape will be functional or stationary. If the drape will be functional, you will require more fabric than if the drape will be stationary. Consider the length of the pinch-pleated drape you want to create as well.
If you are planning on purchasing pinch pleated drapes from a local shop that specializes in making custom window coverings, the expert should come out and take measurements for you.
It is essential to ensure that the drapery panels are pinned and hung in the appropriate manner if you want them to look their best. If you have them built locally, it is well worth the money to have a professional from the shop install them for you. 
The drapery pin hooks should be placed in directly next to each pleat, but the pins themselves should not be driven through the front of the curtains. It is common practice to insert the pin hook approximately a quarter of an inch from the top. This way, it will hang correctly and will open and close in the correct manner. This drape has a pinch pleat that is executed beautifully and has an air of refined sophistication.
Mix and match!
Do you still have questions about your pinch pleated drapes and the kind of textiles you should use? Do you feel as though the moment the lights are turned on; your sheer curtains will not be able to give you the desired level of privacy? 
Are you of the opinion that your blinds do not provide a warm and inviting atmosphere? Have the courage to take risks and blend different solutions. Adding a thicker drape over your sheer curtains will allow you to draw them at night, and adding a curtain pelmet to the window frame will give your blinds a new look. Simply allow your imagination to run wild, and wonderful creations are guaranteed to emerge from the process.
*This article was written by Rose Rosales of QGP.