When your son decides for his future
Last Friday, we had a long discussion with our eldest son, Pablo. It was 5 days before the auditions for a local musical and I asked to hear him sing.
Obediently, he came down with his phone, played the song and sang along, and I gave him feedback. This is how we've always been doing things since he started auditioning for productions.
Auditioning for the show was my idea. It's been years since a local company has advertised open auditions and I thought it would be a good opportunity for Pablo to get back into the process and relearn it all over again.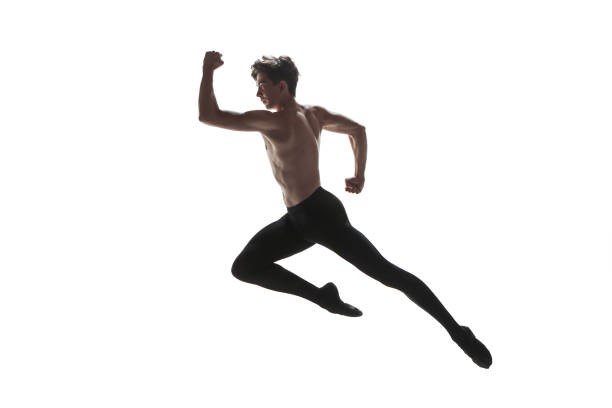 To be honest, since it's open auditions, his chances of getting casted is as good as anybody else. But that's not really much of a concern for us. It's great if he gets casted, but if he doesn't…oh well, such is life.  By this time, we already know that it takes more than just great singing, dancing and acting to win a role. Besides, if he does get casted, there is still a matter of asking permission from his dance school to do that show because it will certainly affect his training schedule.
I could sense that Pablo was anxious. I asked him if he was and he said, yes, he's stressed. After a bunch of other questions, I zeroed in with, "do you really want to do this?"
He was silent for a moment. I could hear rotors spinning in his head. Then he sighed and looked at me, and said, "I don't, I'm sorry. I really just want to focus on dancing."
He explained that dancing is where his heart is at the moment and tells us that it's where he sees himself for the long haul.
I felt that he was afraid to disappoint me. Pablo has always considered my feelings about the things he does, but I was quick to reassure him, "it's okay, you don't have to audition."
I wasn't disappointed at all, on the contrary, I was proud of him. He is 17, after all.  I think that saying no to us for something he does not really want to do and telling us what he does want for his career takes a lot of courage. I think that he just took a huge step towards adulthood.
I was actually more worried that he would just continue to follow what we tell him to do and wouldn't learn how to think for himself. And I don't want that.
I believe that a man naturally commits to work on the things he has in his heart to pursue. Yes, I know that it doesn't mean he'll succeed at it, but it's harder to work for something that your heart doesn't beat for.
I don't want to force my children to do things they don't want to do. I don't want them to live MY life, I want them to live theirs. I want them to figure out things for themselves and make their own decisions.
And if things do not work out, I believe we must make it a point to tell them that it's okay to change pathways. Life can be unpredictable and we all need to learn to flow with it.
View this post on Instagram

But he has to start learning how to earn!
But there is, of course, a matter of income. Because Pablo is turning 18 on August, he needs to start thinking about earning his own income and managing his own funds. If he passed his auditions, he would be earning a small talent fee from the show, but because he thinks that it's not for him, he needs to figure out other ways to earn.
He has some money from the productions he was in when he was younger and a handful of voice acting projects, and all that went to his bank account and mutual funds; but because he was young, I was the one who decided to put his money into these institutions. However, he needs to start managing his own money, himself.
And not only that, he needs to learn to find earning opportunities for himself. It's a very important life skill.
We agreed to look into some online businesses and see what would be possible for him. Last night, we sat down to learn one of them. We told him he needs to get up earlier than usual and spend at least a couple of hours learning how to do it.
Just so we are clear, we are not expecting him to contribute to our expenses, at least not until he's 21 and earning a consistent income somehow, we just want him to learn to make a living, and allocate his finances wisely. We are making it a part of our home school.
In case you are curious, Pablo is registered with Homelife Global (Homelife Academy for International Students). He is under their Life Choice Pathway.
Life Choice Pathway is for students who are considering an alternative path after high school. These are students who may be considering joining the work force straightaway after High School or are considering a career outside traditional university programs.
We will still be giving him money for his fare and all that, Pablo has never really been the one who asks for so many things. He only asks for the things he needs, like a computer, or when he wanted to take a paid online course in animation, and when he needs costumes for his recitals.
Heck, he doesn't even ask for clothes or shoes, he's not concerned about these things. In fact, none of our kids are demanding in terms of material things. We're extremely blessed that way.
They're just always hungry, haha!
Even Lukas, who has a taste for finer things, saves up from his allowance to buy his own shoes and other items. (He actually paid for the laptop and tablet that he shares with this brothers with the money he earned from his voice acting gigs), so we don't really mind giving them allowance for fare and food until their "businesses" take off.
Jay and I also asked Pablo to help us out with the "family business," and he agreed. We know, of course, that once he turns into an adult, he may have bigger and better opportunities somewhere else and he won't be able to do things with us anymore, and that's okay. We'll just make the most of the time they have with us while we can.
We can never be ready for our children to grow up and leave the nest, no one warned me how hard this road is going to be! Yes, we can never be ready for them to grow up, but we can help prepare them for the life they're going to have. That's our blessing and we'll take it.
"But let your 'Yes' be 'Yes,' and your 'No,' 'No. ' For whatever is more than these is from the evil one," Matthew 5:37.
"Like arrows in the hands of a warrior are children born in one's youth. Blessed is the man whose quiver is full of them" Psalm 27: 4-5.