It's no secret that my kids going into ballet was my idea, but staying on throughout these years is totally their decision.
Friends of mine once predicted that ballet will win my boys over. I love ballet but I didn't expect my boys to fall in love with this art form as much as they have. I mean, they first agreed to try it out of curiosity – and well, a little bit of obedience, haha, but look at them now! It's been 6 years since they started and they're still at it.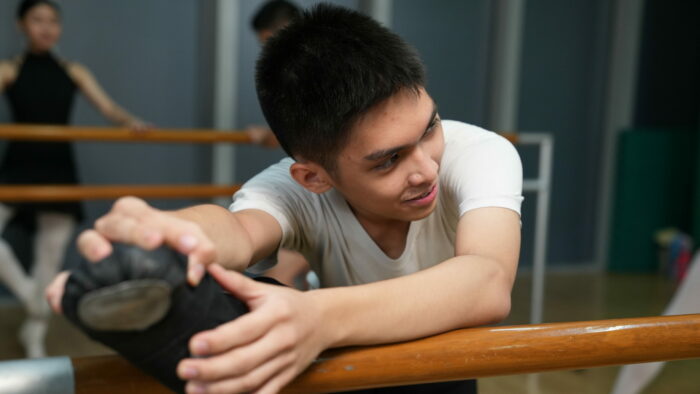 Pablo was 12 and Lukas was 9 when they first started attending ballet classes. Their younger brother, Judah, who was 8, also joined them. Judah decided it wasn't for him and stopped after a year, but his kuyas continued on.
Every year, I would ask them if they still want to continue their classes, and they say 'yes' every single time. Pablo is now 17 years old and Lukas, 14, and it doesn't look like they're slowing down any time at all.
When I asked Pablo what he likes about ballet, he says that he enjoys learning new steps, but gets more excited as the variations become more complicated as they move forward.
Lukas, on the other hand, says he didn't think much of it when he started. He just liked coming to class and meeting new people, but little by little, he felt more hooked to dance.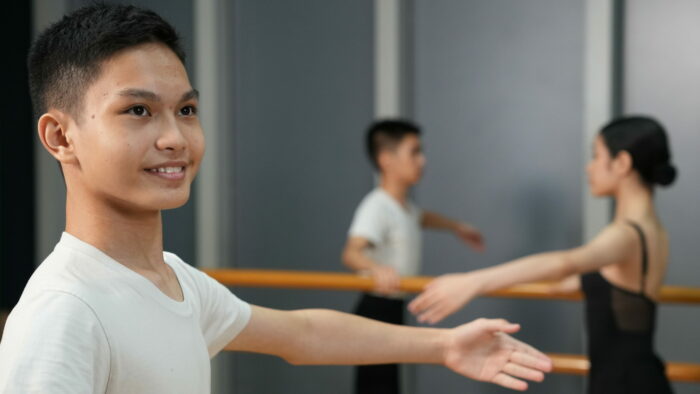 School of Alice Reyes Dance Philippines
They are currently training at the School of Alice Reyes Dance Philippines (School of ARDP), and while Classical Ballet is the foundation of their training, as they progressed to higher levels, they are also taught other forms of dances, such as Modern Ballet, Jazz, and HipHop, providing them a well-rounded training in dance and movement.
All the dance classes are taught by professional dancers.
But wait….there's more!
In February of this year, the students of the School of ARDP were given the opportunity to undergo Theater, Voice, and Broadway Masterclasses. And last month, Ms. Anna Periquet of Believe&Live: Dance. Fit. Mind. extended an invitation to the Levels 3 & 4 students of School of ARDP to join their masterclasses.
View this post on Instagram
Last December, the boys had their first taste of performing alongside the ARDP company dancers in Puso ng Pasko staged at the CCP and the MET.
As part of the training they provide their students, sometimes they invite them to participate in the company's professional productions to "further develop and refine their capabilities as a dancer." (I wouldn't have said it any better, so I just quoted from the invitation letter they sent out to the parents, haha!)
Both boys enjoyed every single minute of that production. From learning the choreographies, attending the classes prior to rehearsals, to dancing alongside their teachers and professional dancers.
They loved watching the production unfold, and they were thrilled to be part of it. They even enjoyed taking the buses and trains to get to the Metropolitan Theater, haha!
Pablo, who has acted in professional musicals previously, told me that he feels different about ballet theater and dance. Like there's a tug. Although he also enjoyed his time with his old company and loves his friends from theater deeply, he says that there is something about dance that moves him more than anything else he has done. He feels that dance is where he belongs.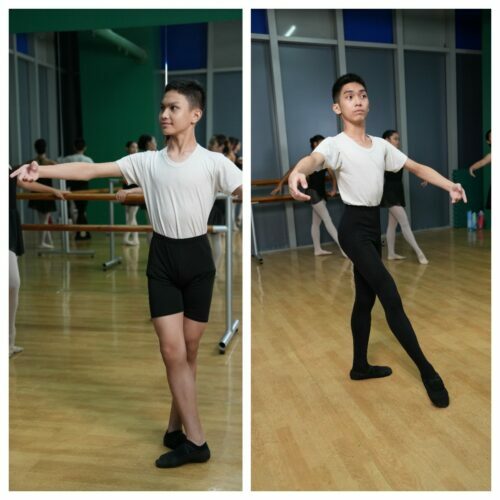 Why dance?
Now, we can't really guarantee the future, can we? What I do know is that attending ballet classes has taught my children many important values and skills.
Discipline is top of the list. Even during dance breaks and Christmas breaks, you'll find them doing their stretches and practicing some of the movements because they know that if they slack, their muscles might stiffen and they may get injured during classes and performances.
They also know that they need to continue developing their flexibility for them to be able to do the more difficult steps and variations.
They learn team work. Choreographies, no matter how intricate, won't work if one of the dancers don't sync with the rest of the group.
My boys are aware that one of their primary roles in ballet is to provide support to their female counterparts. They develop coordination and timing as they perform together in recitals and other events.
View this post on Instagram

In ballet, they learn self-control. Pablo has naturally high energy, but he knows that he needs to keep it in check, otherwise, it will mess up his timing.
Lukas is also learning that now. He has been trying to learn more advanced turns and he's going to have to figure out how to master his energy and his body.
Dance helps sharpen and develop memory. Dancers usually have sharp memories because they have to remember all the steps, the choreographies, their blockings and all their directors' notes.
Dancers develop consistency in their movements. A dancer learns early on that to become a better dancer, he needs to stay committed, and to develop a level of consistency and a standard in his performances.
Dancing produces mindfulness. During the Puso ng Pasko production, Pablo, who had to run a long way to his final position at the end of a song, accidentally hit an already injured male dancer's ankle. The dancer had to keep his pose (and his cool!) until the lights went off, but was in so much pain. Pablo promised himself to stay more alert and more mindful of other people from thereon.
Taking ballet classes expands a person's creativity. Dancers can evolve into choreographers and directors, or find other roles in productions in the future.
Ballet helps keep my kids fit. Lukas keeps telling me that ballet is keeping them physically conditioned and healthy. And I agree. They are stronger, have stronger stamina and seldom get sick.
They're also happy, confident teens. I think that dancing contributes a lot to that!
View this post on Instagram
School of Alice Reyes Dance Philippines Summer Workshop
Summer Dance Workshop at the School of Alice Reyes Dance Philippines begins tomorrow, June 10. They offer classes for kids, teens and adults.
They hold classes in three studios:
Alphaland, Makati (Beside RCBC theater)
Victory Sports Tower in Quezon city
Ma. Rhina Music Studio in Mandaluyong.
Here are the classes available:
Adult Ballet
Adult and Intermediate Jazz
Hip-hop
Play Dance (ages 3-4)
Pre-Ballet (ages 4-6)
Beginning Ballet
Level 1 to Level 4 (ages 10 and above)
If you're interested to enroll, click this link and fill out the form: https://forms.gle/prBYSVfGWDds4nwk8
If you want to know more about the School of ARDP, you may also check out their socials:
Facebook: https://www.facebook.com/schoolofardp
Instagram: https://www.instagram.com/schoolofardp/
Your may also send them an email at [email protected]