Staycationing at Taal Vista hotel
Last Wednesday, our family went to Taal Vista hotel to use the gift certificate that we won in Mrs. C's Sugarcoated Life Taal Vista stay-cation contest .  It's just an overnight stay, really, but it's a huge deal for us because it was our very first family get-away.
Things didn't go as smoothly as I planned. For starters, I got sick the week of our stay-cation and was feeling weak, dizzy and unwell even on the night before our reserved date. Because of it, I packed late and I failed to buy kites (so kite-flying which was part of our original plan flew right out the window), on top of other last-minute details that Jay had to attend to.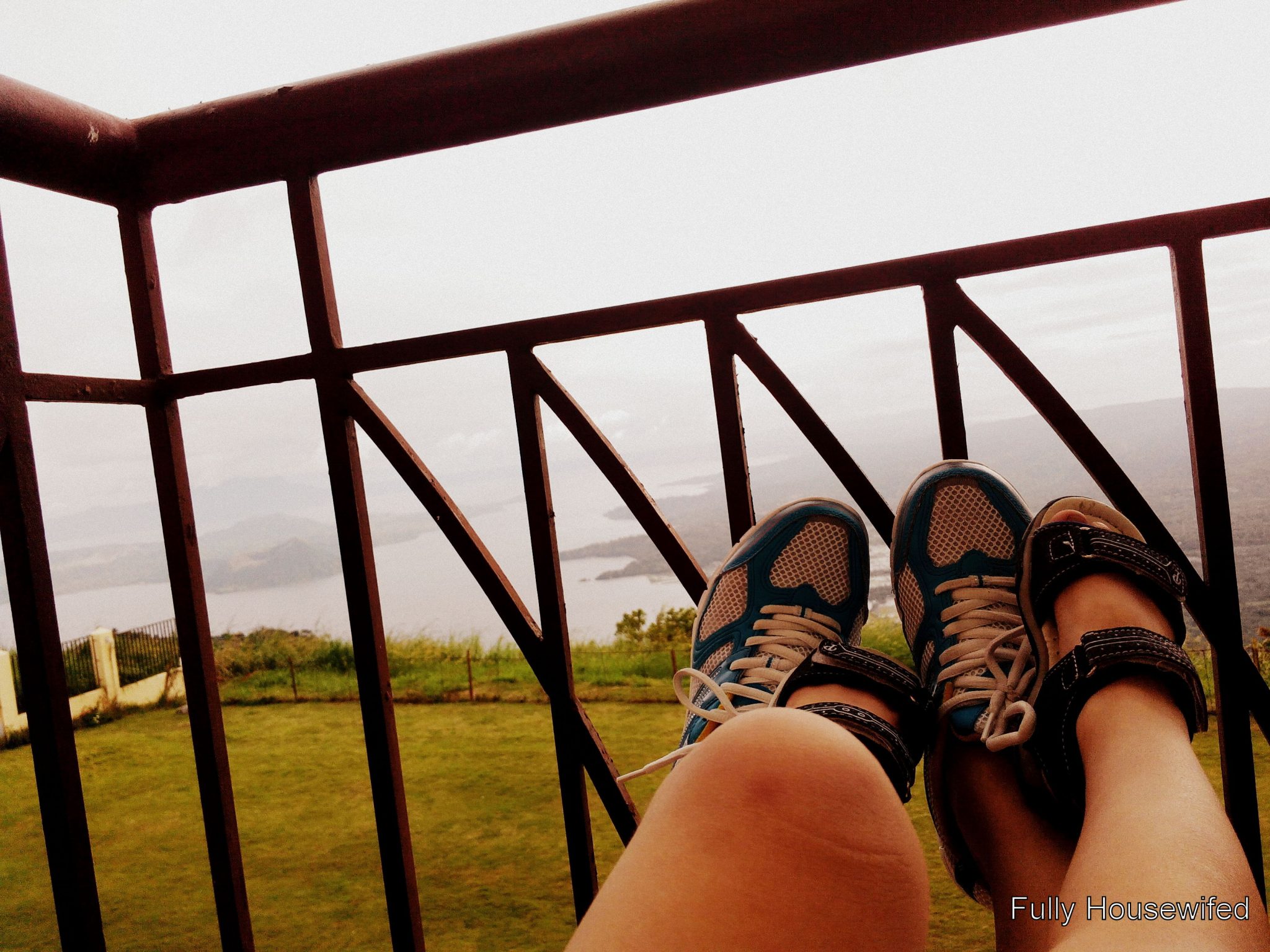 And like a cherry bomb to my list of rattling events, our sputtering Kia just died on us right when we were going up to the entrance to the main lobby. Conking out right up front isn't exactly the best way to introduce yourself to the most popular hotel in Tagaytay, but what do you do in a situation like that? You just have to shrug it off and smile like a queen. In Filipino, we say– deadma!" (Be nonchalant)
The Premiere room at the Lake wing
We were shown into one of the premiere rooms in the lake wing.
The best thing about the premiere room is the balcony where we have a picturesque view of the lake and the famous Taal Volcano. We had two beds – a queen-sized that the kids shared and the single bed where Jay and I snuggled in.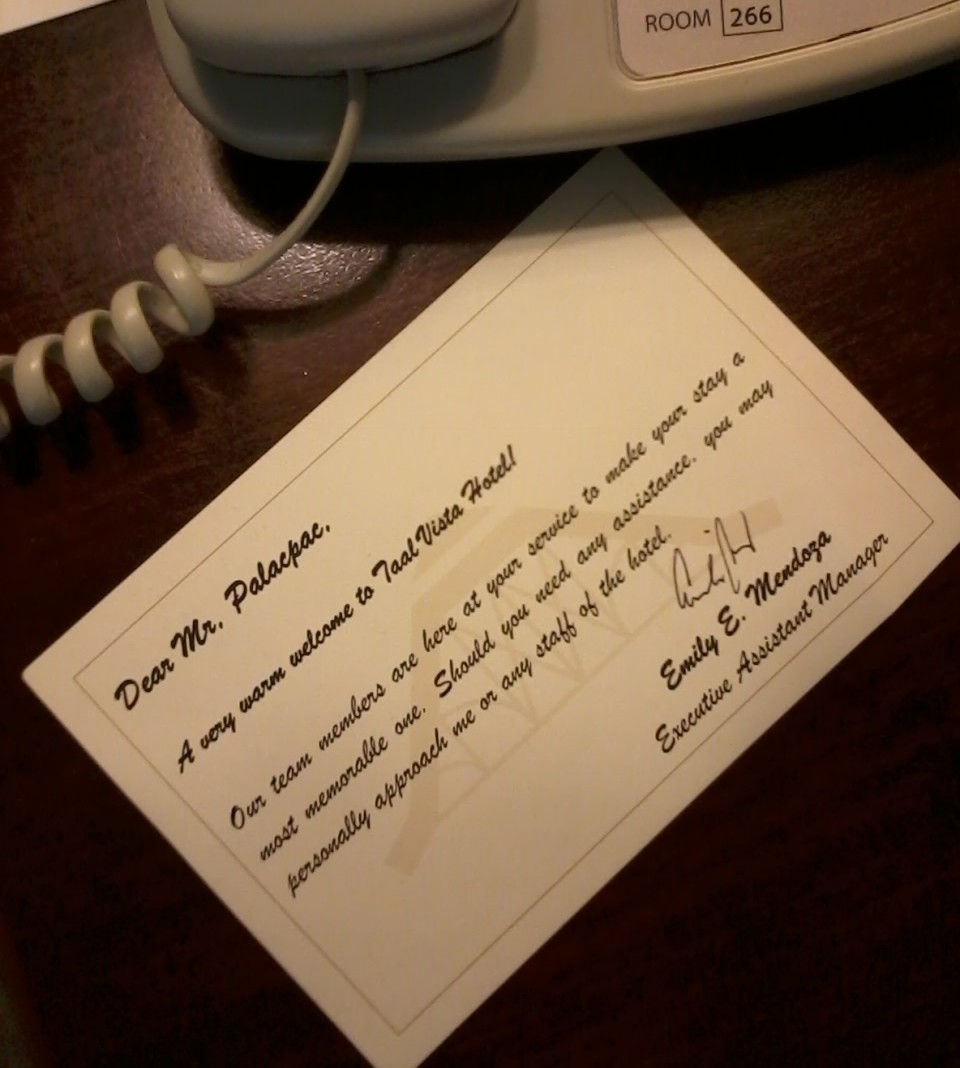 I know I'm not supposed to rave about wifi since it was family bonding time and electronic devices should be out of the picture but I have to say it: The wifi connection was strong, stable and consistent. Not once did we experience any connection problems during our stay. I was able to download all the ebooks I needed from my laptop to my Kindle and web pages loaded quick and easy in my laptop.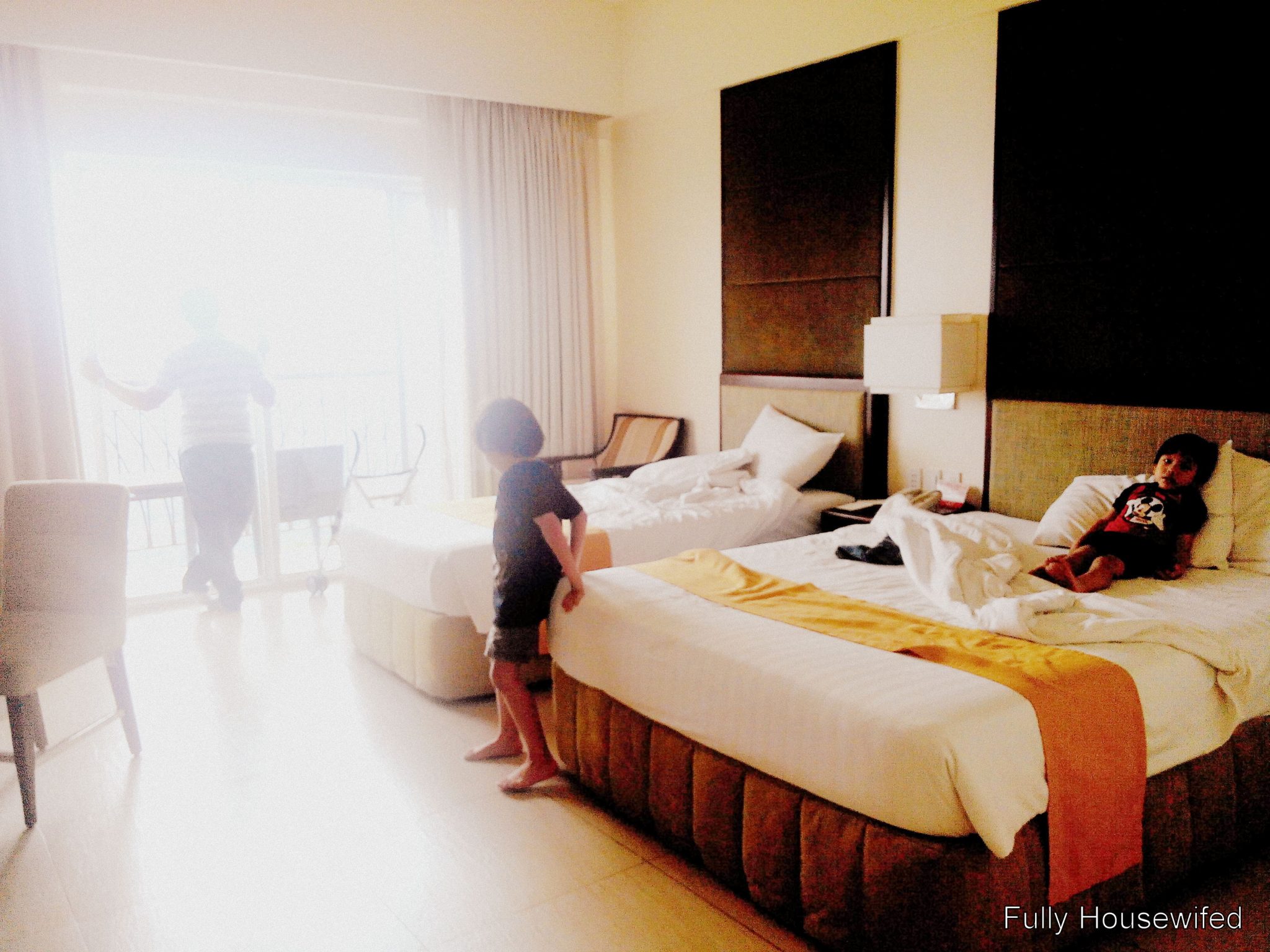 We just had a little bit of a problem with the toilet because there wasn't any door that bars the kids from going into the bathroom. There were glass doors on both the shower cubicle and the toilet, but Judah could crawl right under into the toilet which stressed Jay a little bit. He also feared that Judah might slam the doors too hard and break the glass.
I'm sure they're made of the sturdiest materials, but I'm with Jay on this. Judah had broken stuff that we never thought he can break,  it was wise to keep an eye on him.
With our kids, you'll never know when and how they'll strike, haha! Once, Jay needed to use the toilet and found the door locked from the inside! He had to ask Lukas to crawl in and unlock it. We don't really know who did it, but you get the picture?
The Ridge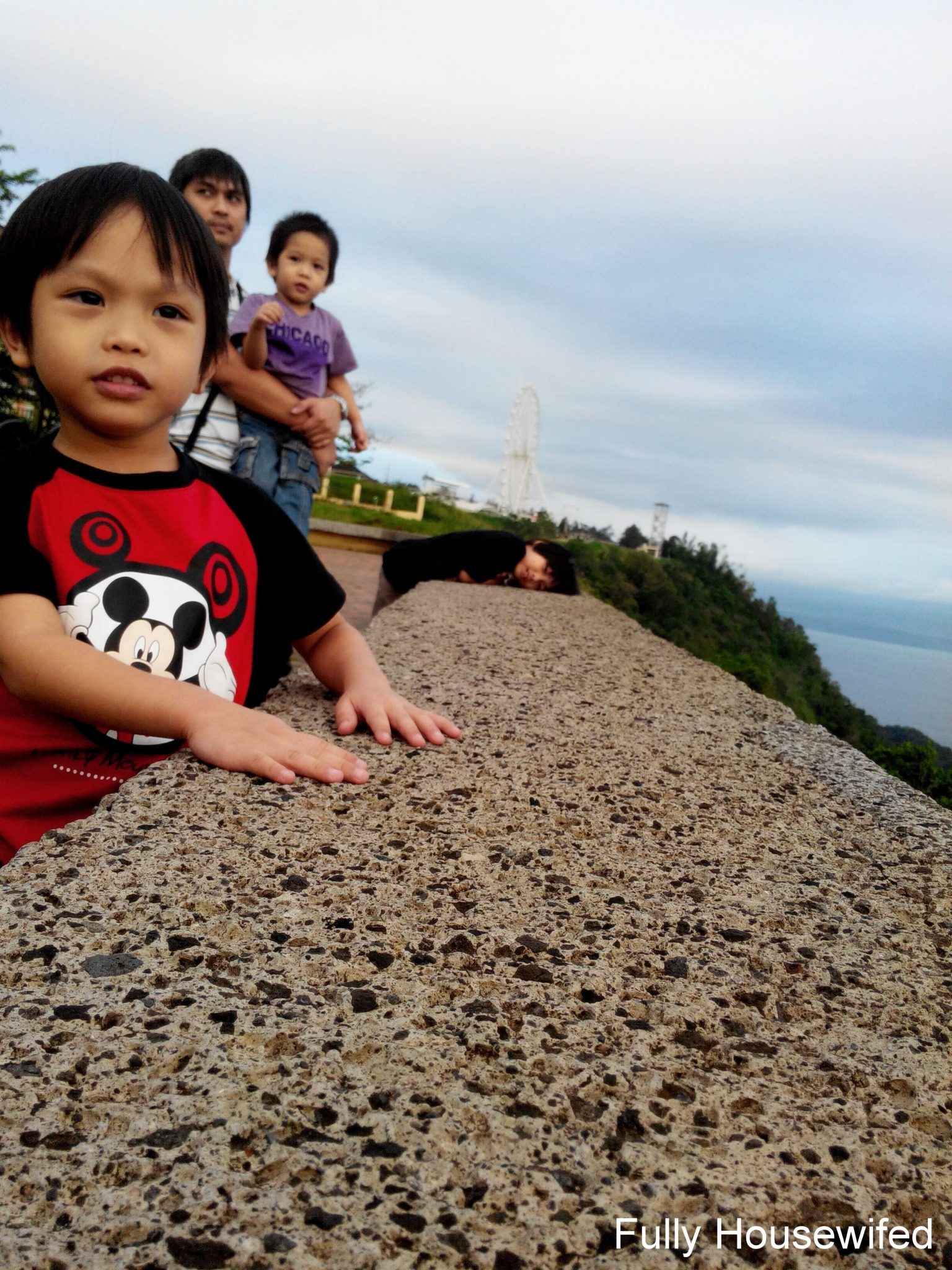 We enjoyed walking around the ridge and looking at the lake from there. There weren't too many people around which was what we hoped for.  We let them play around the grass and even roll on it. I remember frequenting that place back in my college years when I would hang out with friends on week nights. The university I went to was some 28 kilometers away and I had friends who lived in the next town. I also used to gig in a piano bar nearby so yeah, the place brought about both fond and poignant memories.

Christmas is in the air
The place is all made up for Christmas. I checked their Facebook page and saw some really cute Christmas setup great for taking pictures so I dragged the family around, searching for these sites.
Look at how nice they are!
Here's the sled near the entrance to the main lobby: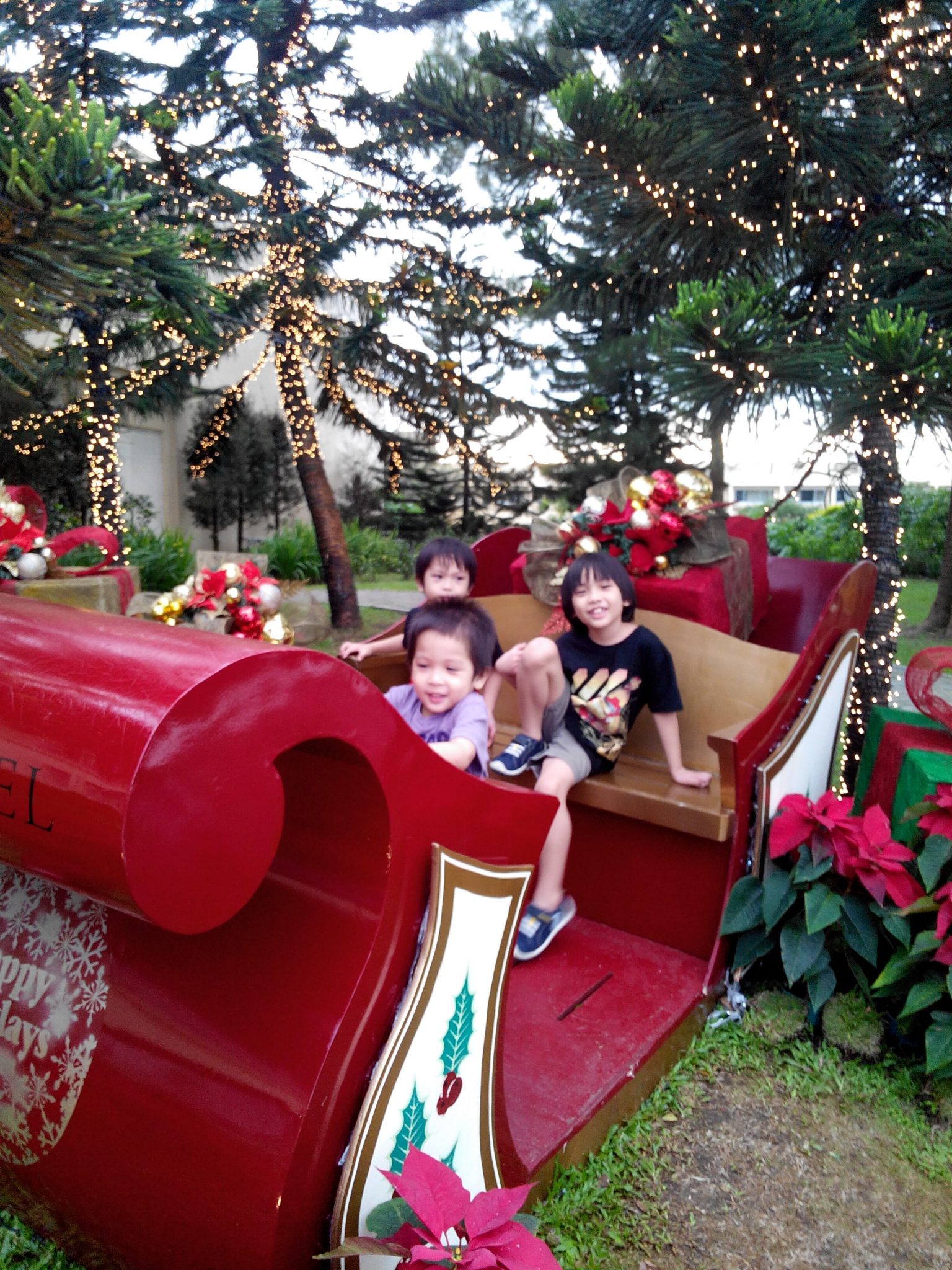 Here's the Gingerbread house by the door of The Veranda: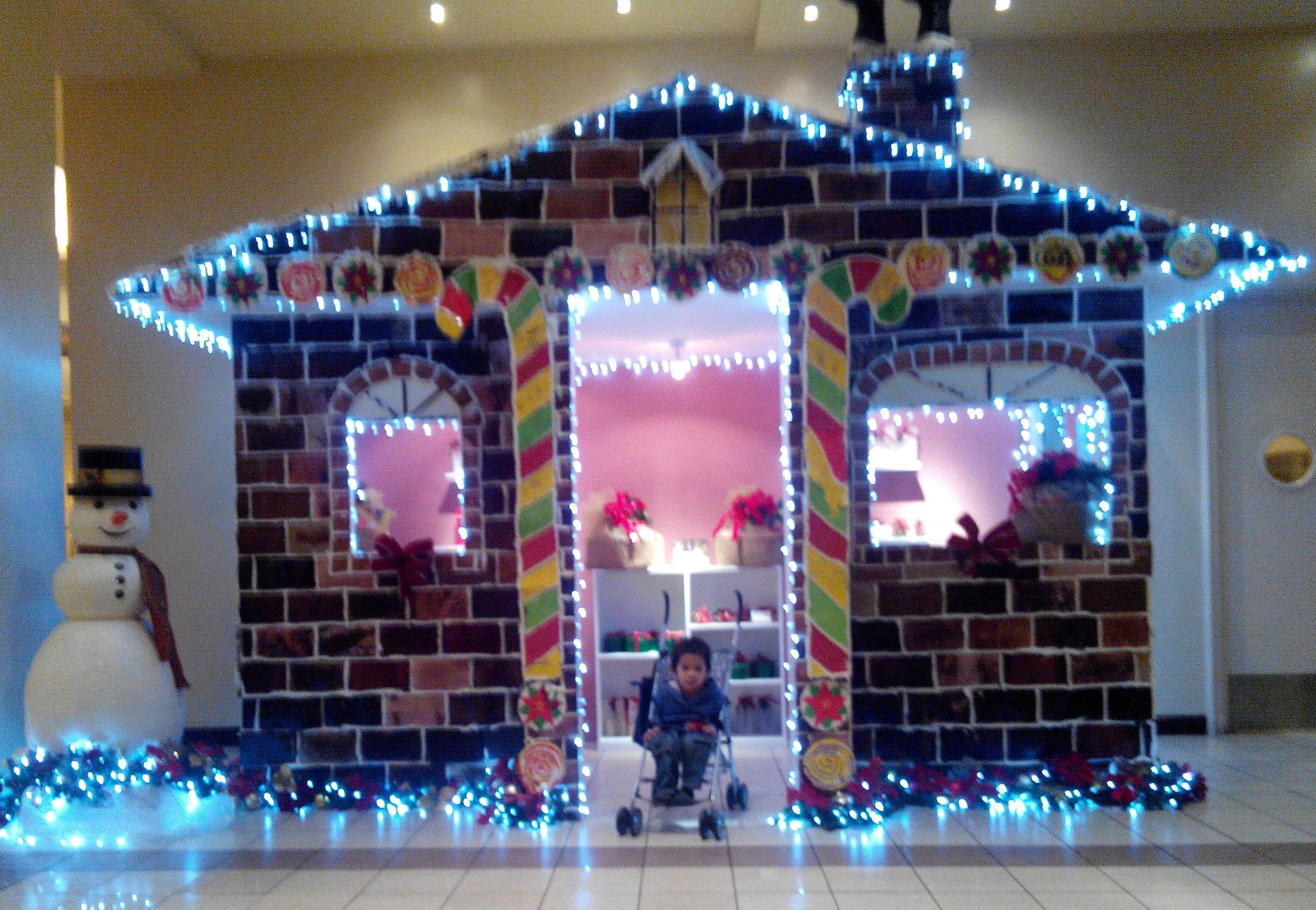 And here's one of the many Christmas trees they have: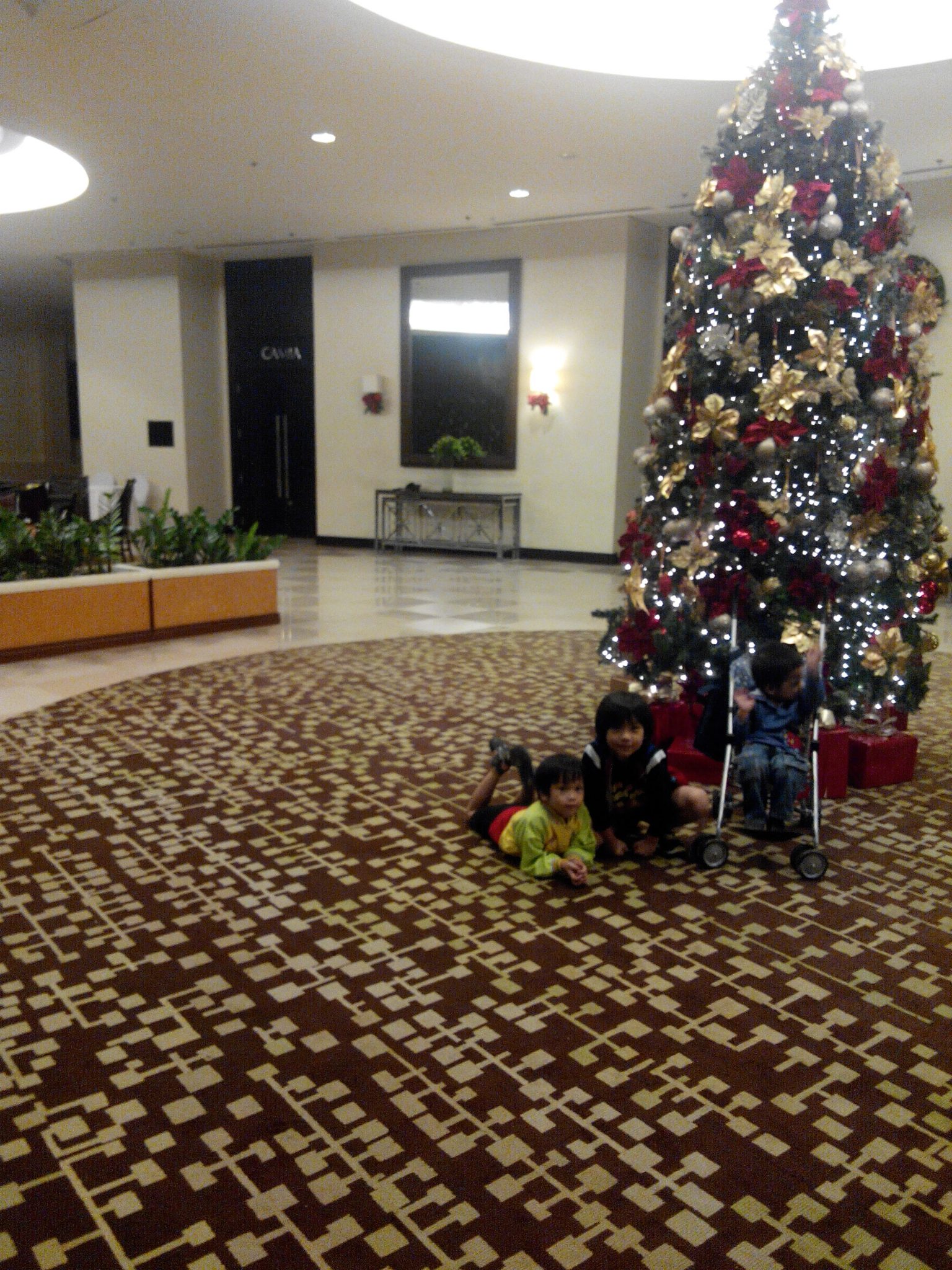 The Veranda
Jay and I were a bit disappointed that they didn't serve buffet dinners on weekdays but all's good, we just ordered simple entrees.
Jay ordered the traditional Beef Bistek while I couldn't resist asking for my favorite, Fish and Chips. I ended up liking Jay's food more, though,  the fish and chips dish was delish but it made me feel full right away.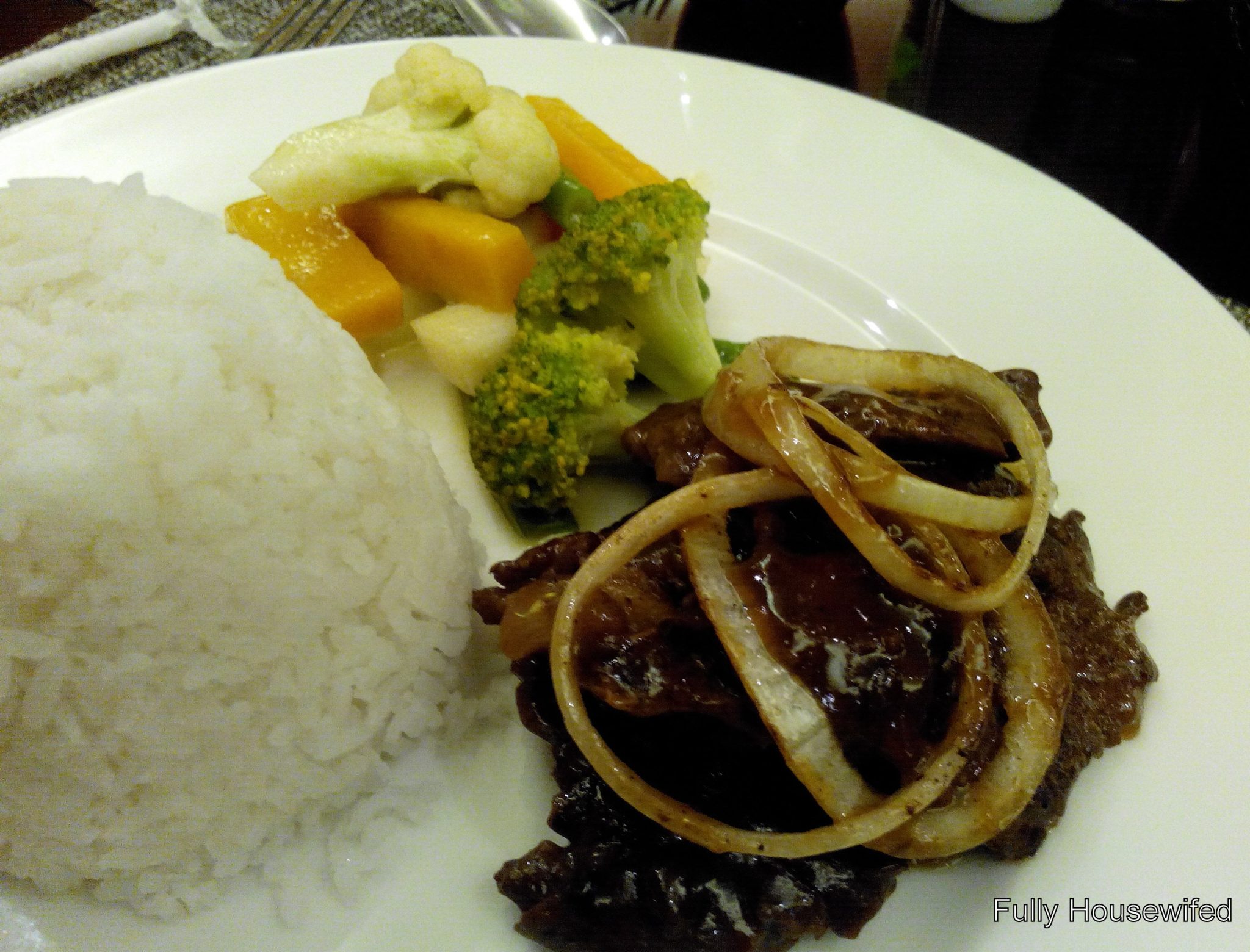 We took the kids to McDonald's across the road from the hotel a couple of hours earlier so they were full. They refused to have pizza and  didn't even finish their fruit shakes. They just wanted to play MineCraft together and we let them. It was a good time for Jay and me to enjoy each other's company. Judah went to sleep in the stroller after clapping some for the trio that played that night.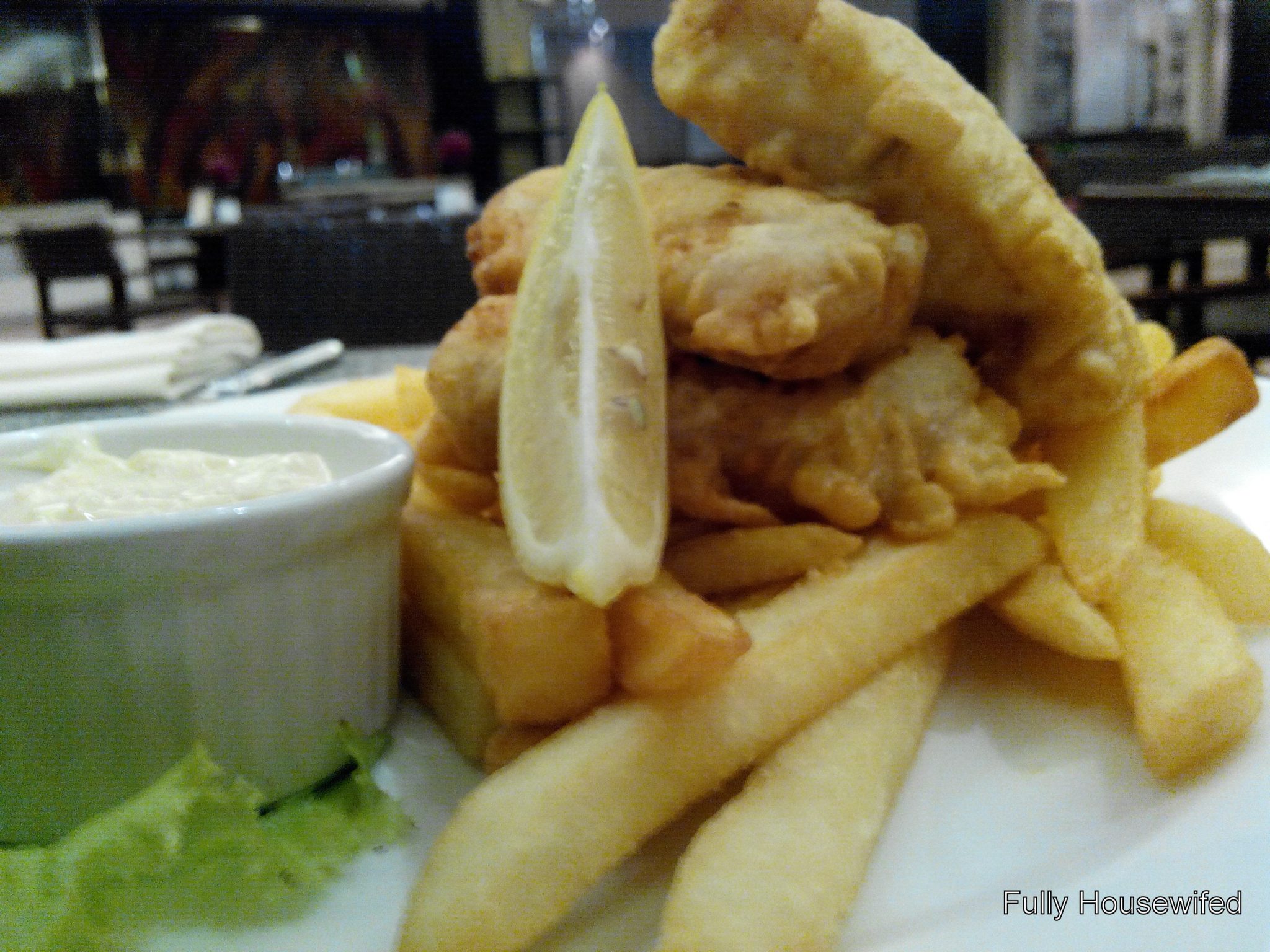 There were only three tables occupied that evening, ours was one of them. It was just too perfect. It was like we had the entire place to ourselves…almost!
We planned to get dessert but Judah didn't look comfy in his stroller anymore so we opted to walk back to the room and just have coffee before we retire for the night.
The next morning greeted us with a bigger number of people at the dining room but it still wasn't crowded.
Breakfast was on buffet. Food was simple – bacon, eggs, pancakes with 4 choices of syrup, danggit, longganisa sausages, corned beef, assorted bread and juices.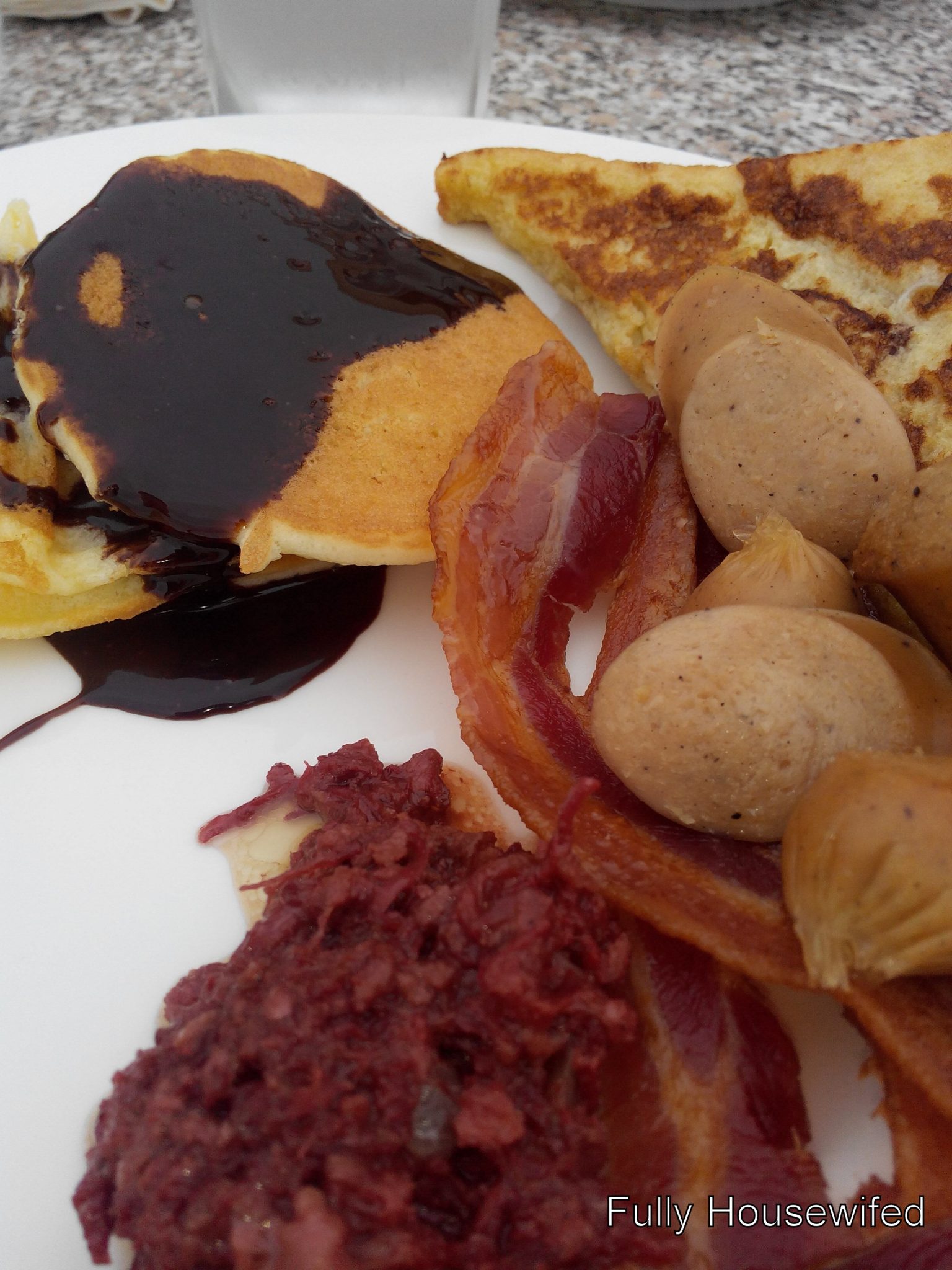 The orange juice was a tad too sweet but I loved my omelette. Nothing extraordinary, just had it done with onions, tomatoes and red bell peppers.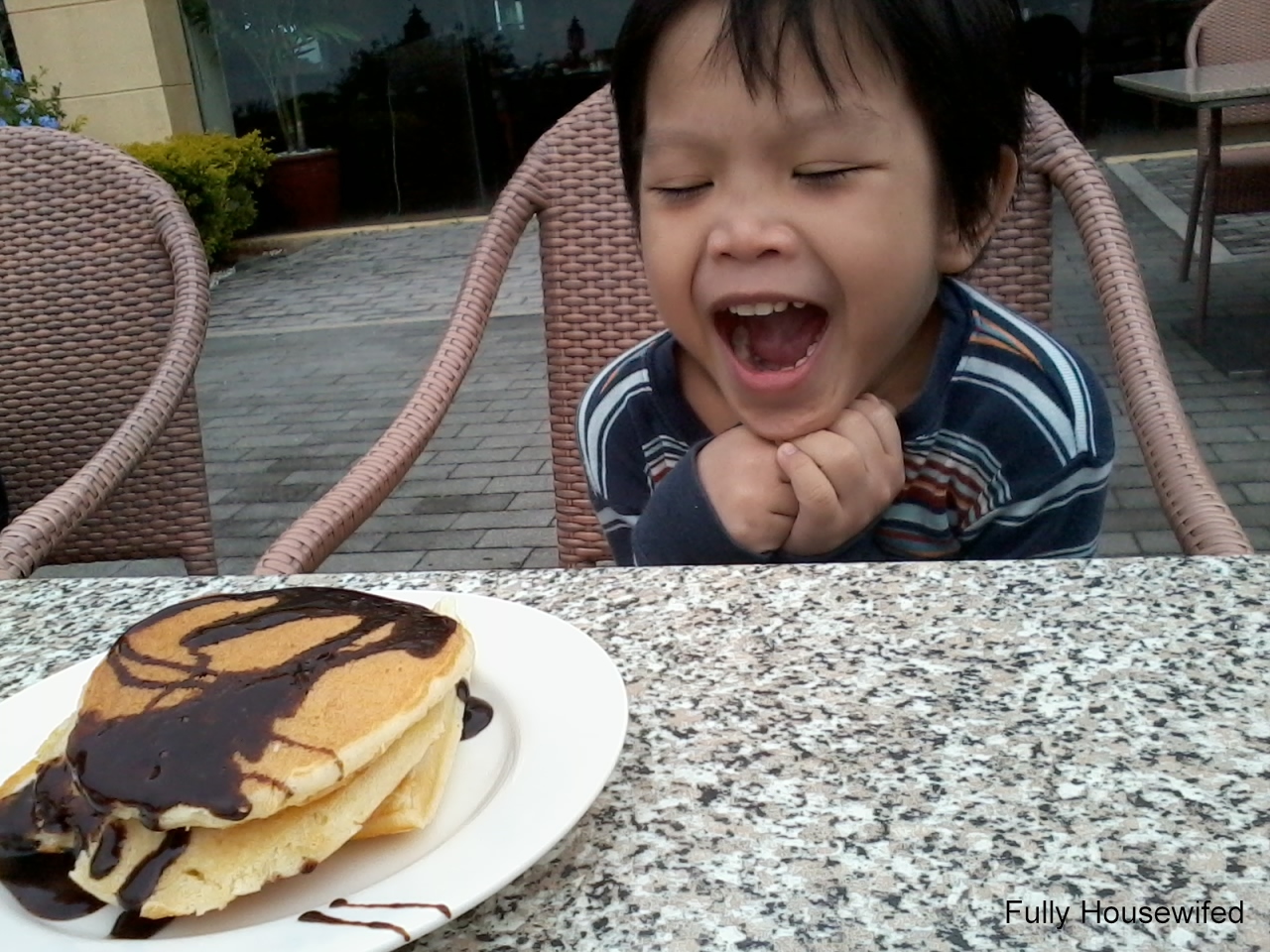 The kids mostly ate pancakes but Pablo took some bacon off my plate.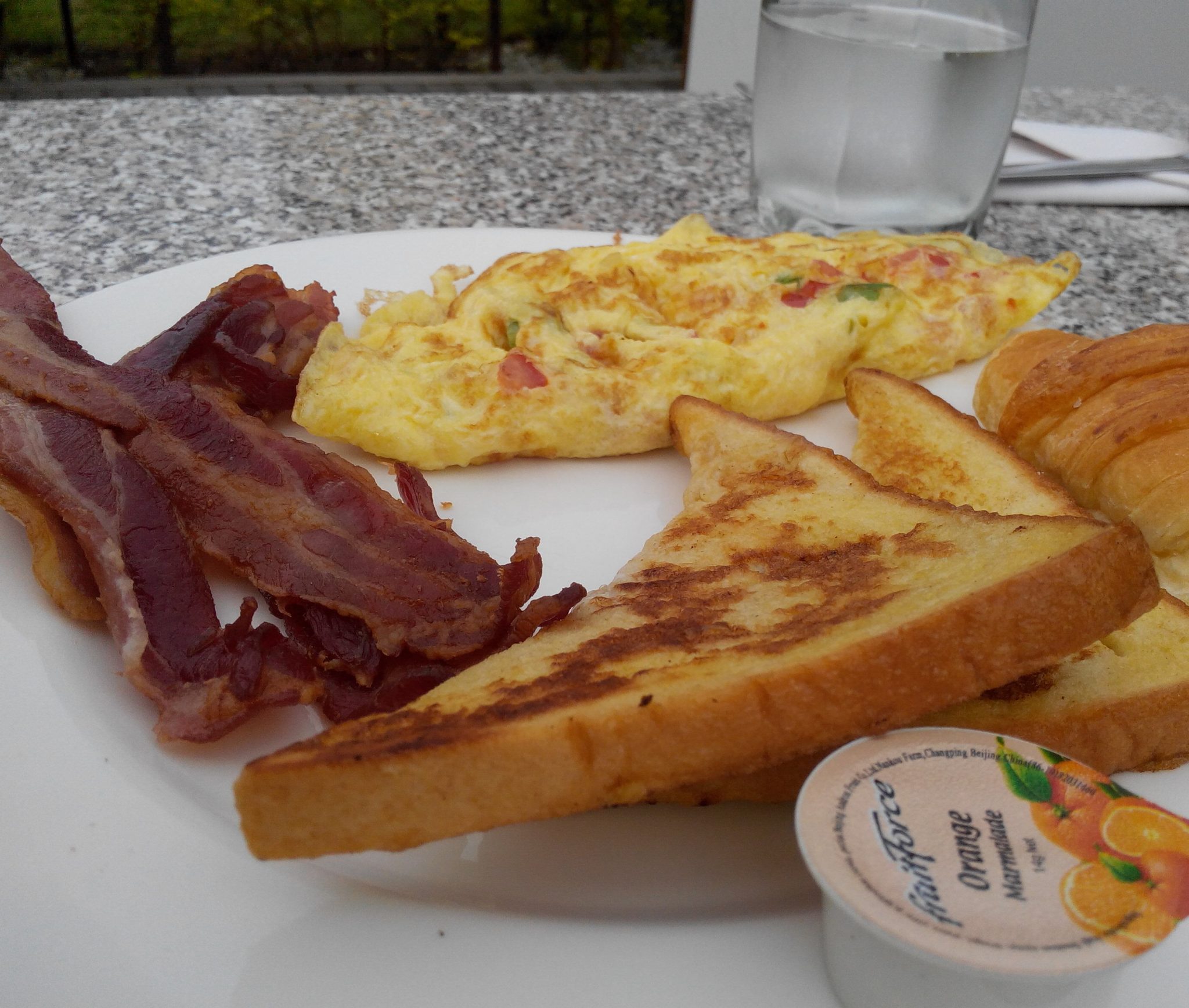 I loved that we dined outside. Because the breeze is normally cool in Tagaytay especially in December, we didn't mind the sun turning up the heat a little as the morning shifted. I personally enjoyed feeling the morning rays on my face.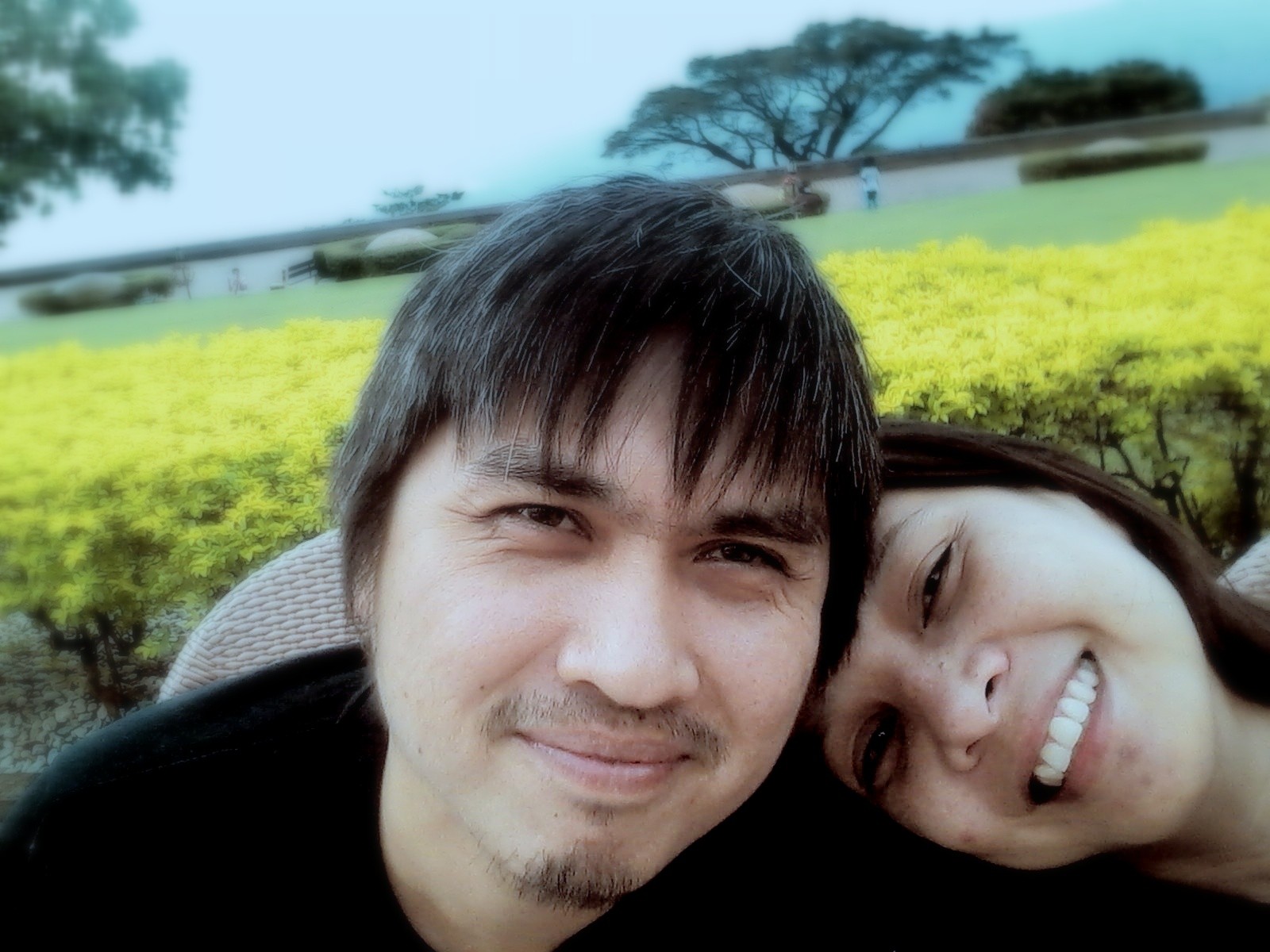 What makes Taal Vista special is that it was able to preserve that laid back country-feel while providing urban amenities.  Jay also remarked that the place made him feel that his children were safe.
The Swimming Pool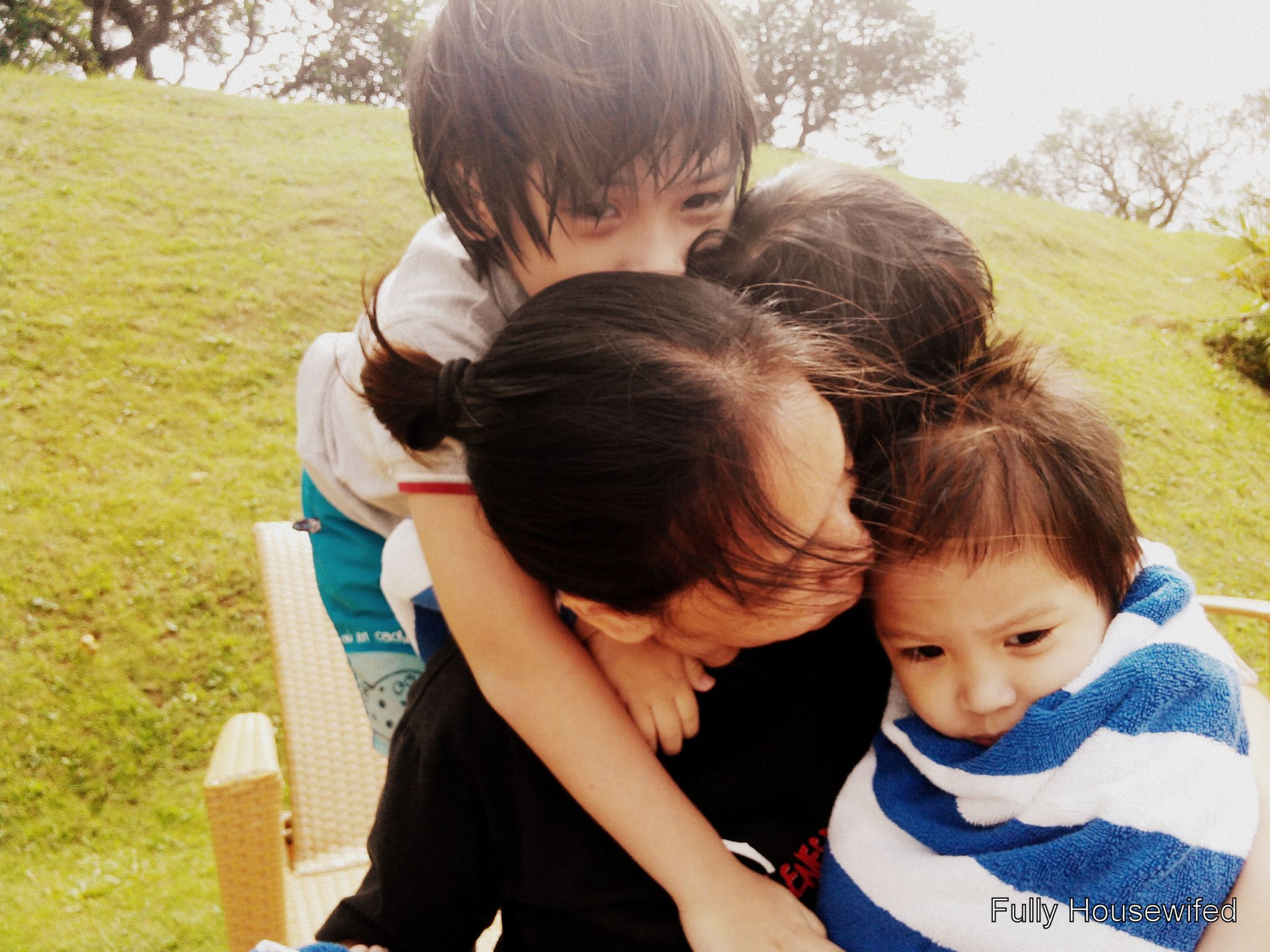 If there was any epic fail in what we did in Taal Vista, it's bringing the kids to the swimming pool. But they were so looking forward to it that we relented and took them for a swim after breakfast.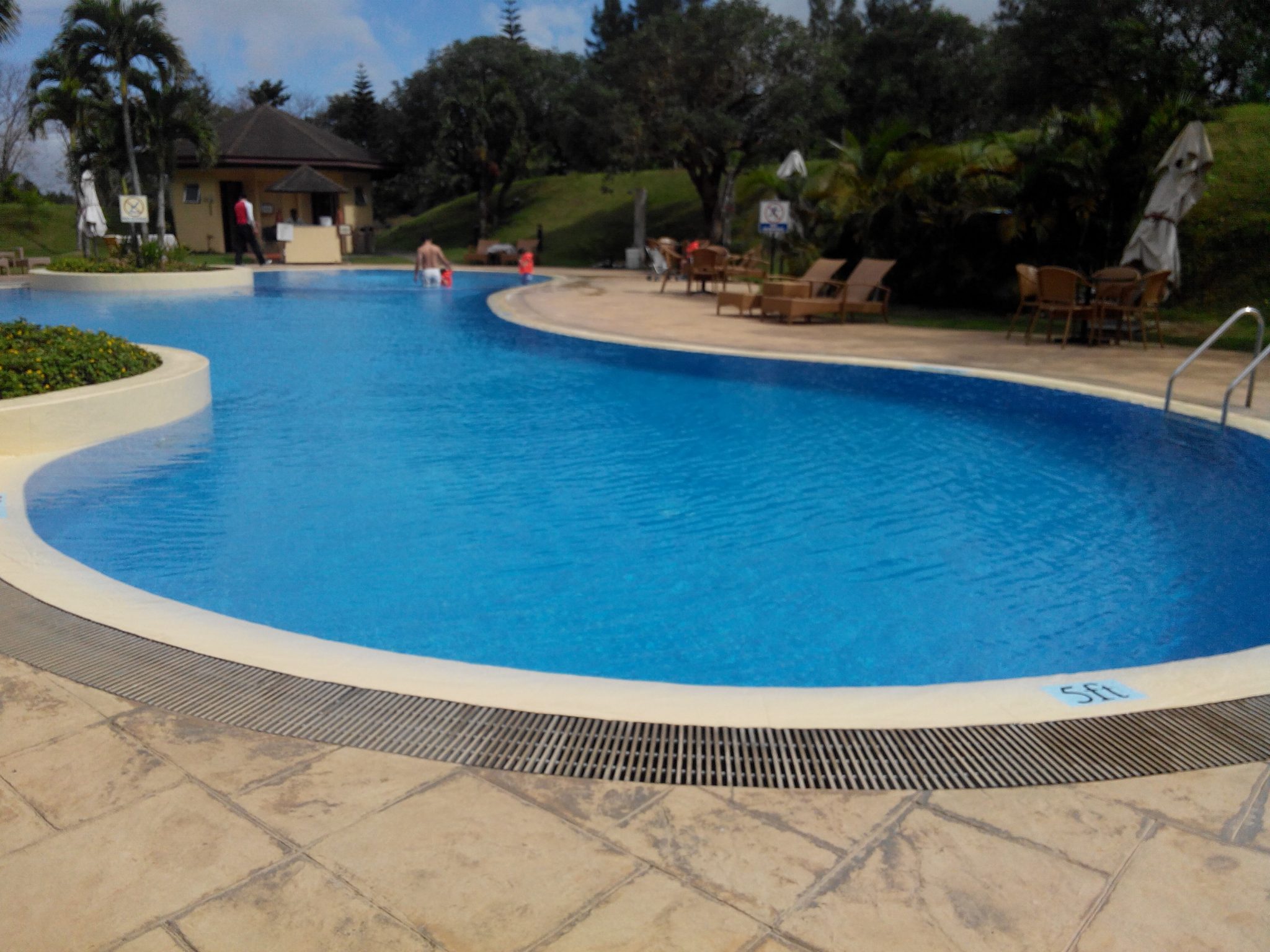 We didn't last more than 30 minutes. The water was too cold and though the kids didn't want to leave, we thought it best to get them out of the water. Judah took some time to get over the cold even after we wrapped a thick towel around him.  They were bummed but we assured them that we were going swimming with their cousins at The Village clubhouse soon.
The Staff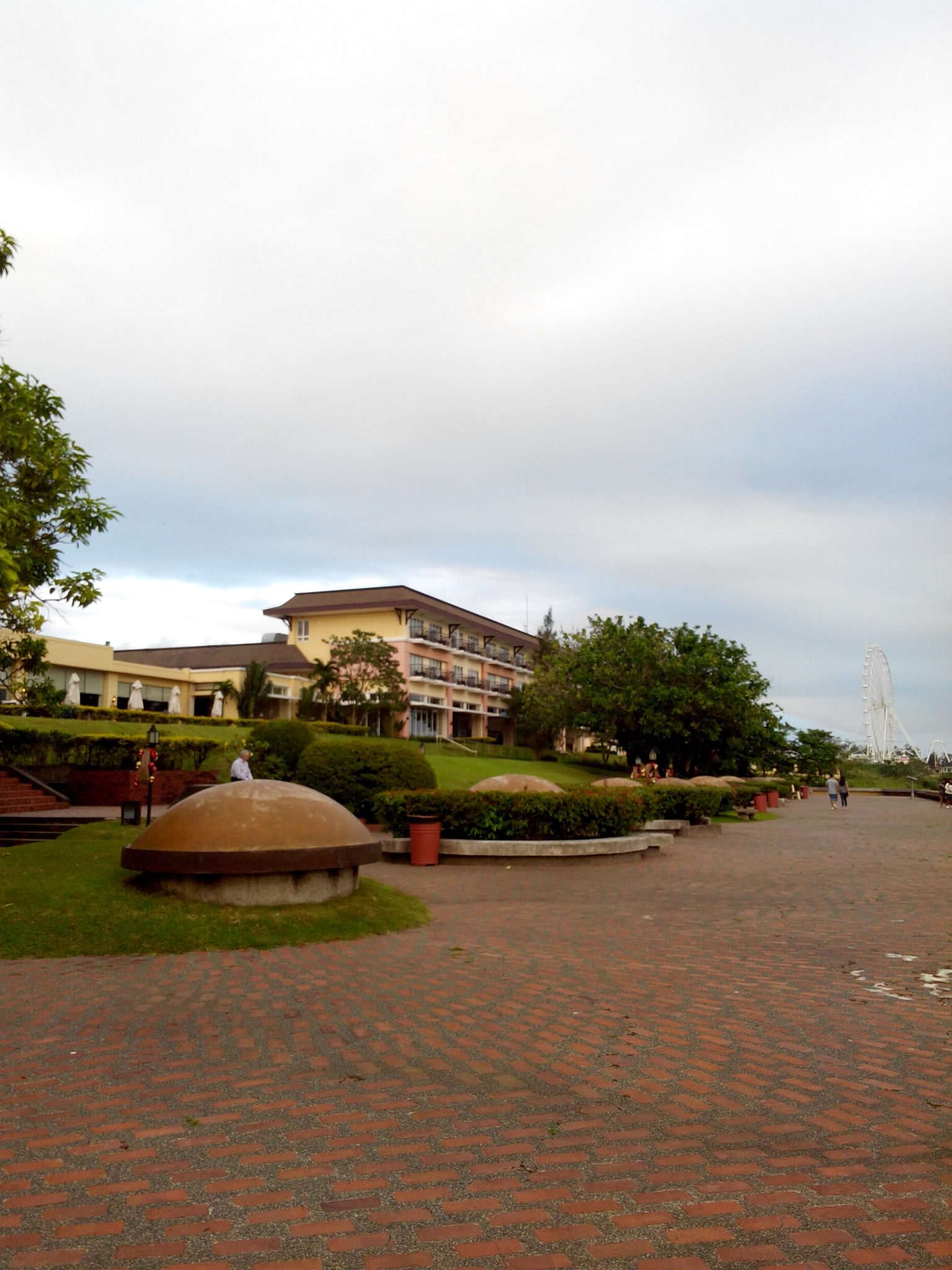 Have you read any reviews on Taal Vista Hotel lately? If you haven't, you should. All of them raved about the friendliness and courteousness of the staff. And it's true, every word of it.
From the security guards, to the maintenance people, to the managers, supervisors and bell hops. They were always smiling and greeting us. And not annoyingly so. You can sense their sincerity. There was nothing manufactured about the way their employees treat their guests in that hotel.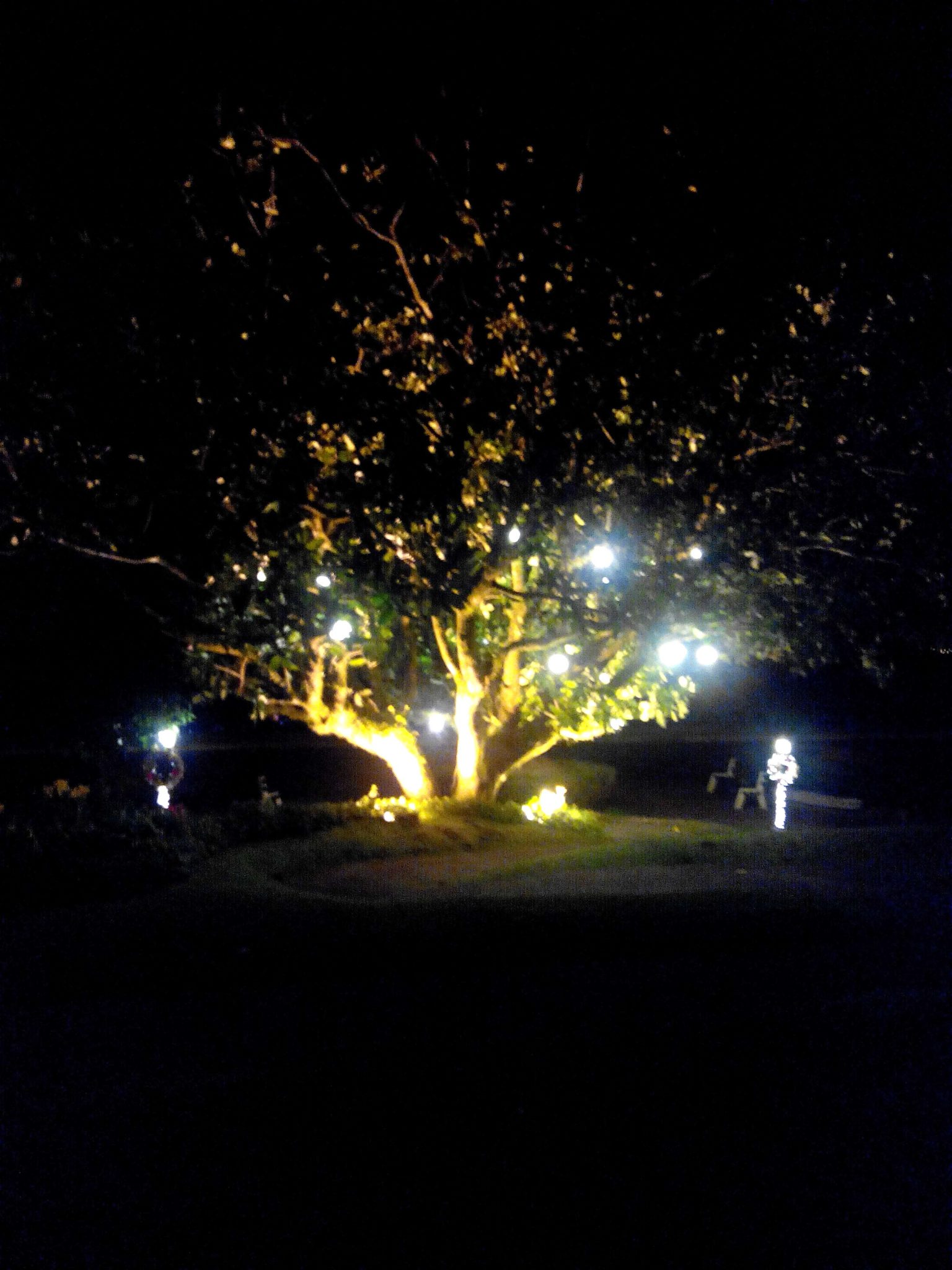 I can only remember two people who didn't smile at us. A young and attractive lady manager whom we crossed paths with in the hall on our way to breakfast and the lifeguard who was busy scrubbing some rubber thingy when we took the kids to the swimming pool. They weren't rude or anything. It's just that the culture of the place made them stand out a little from the rest, that's all.
I don't really get too carried away with the friendliness of the staff. At the end of the day,  having a good product is really what matters the most. Being in the marketing business has taught me that.
Let me share with you a snippet of this well-written article I came across with on The Star Online:
"I personally believe that good work or good products and services can be easily defined. …

It means you take ownership of the work that your hand or mind produces. It is YOUR work and you want it to be good. Not sloppy, not half-baked, not low-standard.

But the result of aiming to do good work is satisfying because in the end, your good work will know how to advertise itself. "
If you've read so many good things about Taal Vista Hotel, it is because it's true. Not only are their employees and their service above par, the quality of their product is just as excellent. Jay and I have stayed in a lot of hotels back in the days when we were still playing for San Miguel events but it's nothing like the experience we had in this hotel.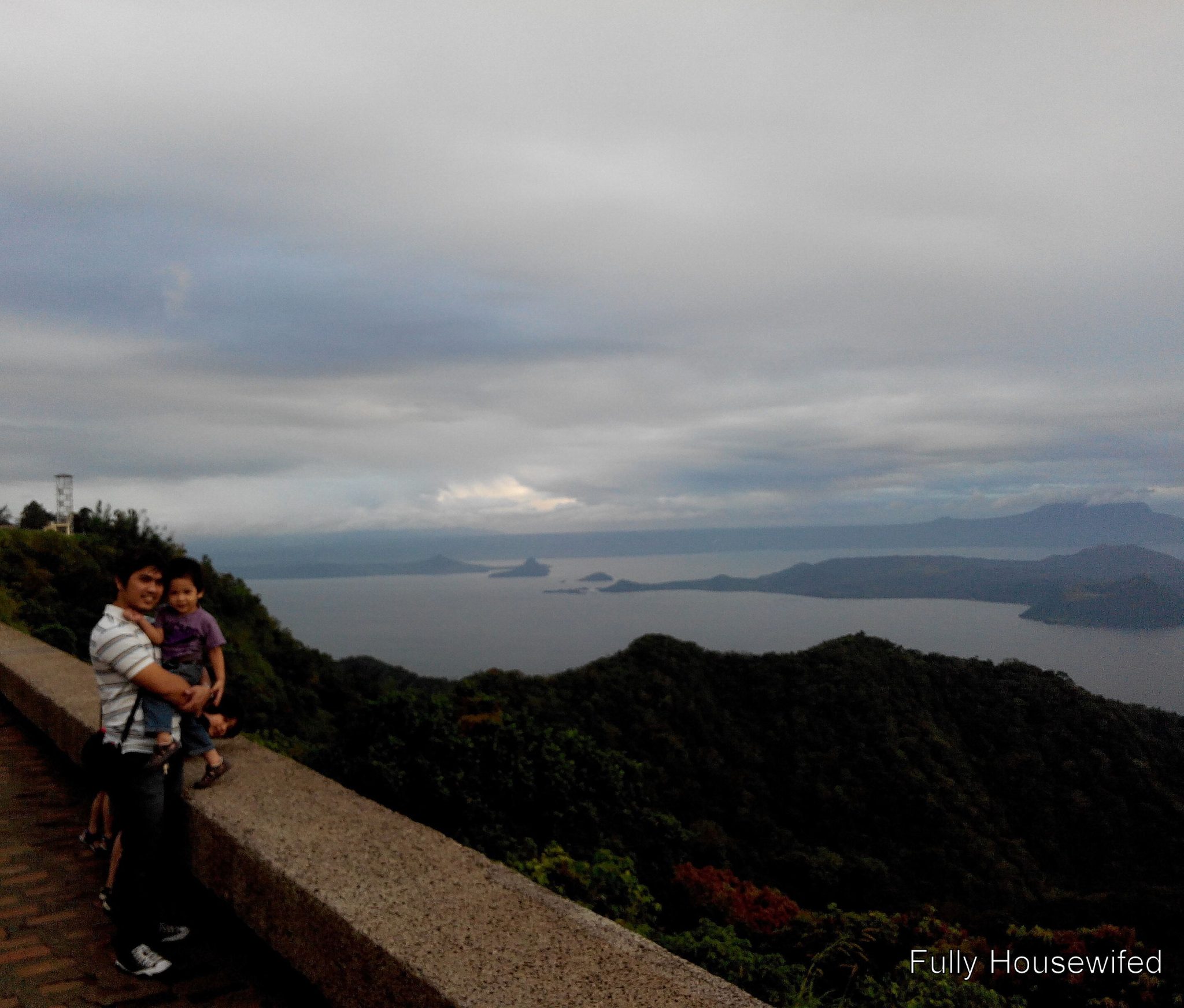 A big part of why our first family get-away is a success is because of the hotel itself and its employees. Jay and I are already talking about going back in 2014. 
Note: We also took the kids to see the animals at Residence Inn, 5 kilometers away from Taal Vista Hotel.