Stir-fry Chicken with Broccoli
My good friend Michelle Remulla gave me this magazine called The Australian Women's Weekly cookbooks featuring sensational stir-fries several years ago when we came over their house. I was browsing through it and I told her that I was interested in learning how to cook stir-fry dishes and she told me to just take it home. It took me another year before I actually got to try any of the recipes and some of them became meal favorites.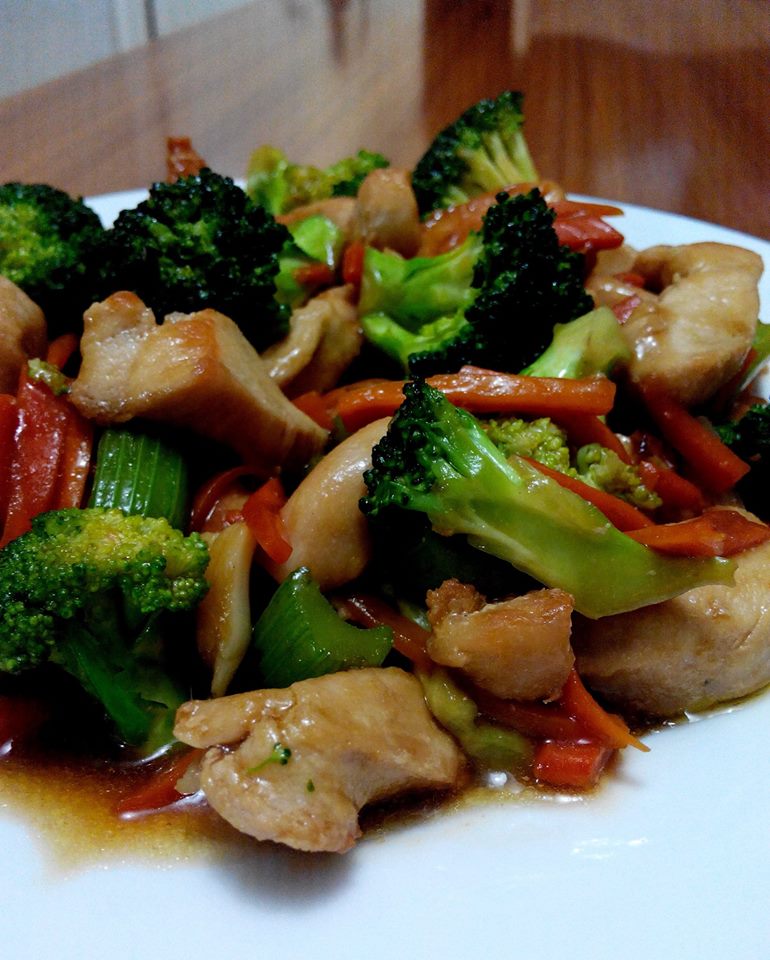 This recipe I'm going to share with you was originally published as Chicken and Cashews with broccoli but I don't really follow all the ingredients like leeks and cashews. No particular reason, really, only that when I write down my menu for the week and do my groceries, I like buying ingredients that I use for multiple dishes. It's more economical that way. And since I don't have leeks and cashews in other dishes, most of the time, I don't buy them. Sometimes I just add celery which I use for many of our meals just like in the photo I posted above.
Anyway, here's my simpler version of the dish. Enjoy!
Ingredients for Stir-fried Chicken with broccoli
2 tablespoons of vegetable oil
1/4 kilo of Chicken fillets chopped coursely into small pieces
1 medium carrot sliced thinly
Broccoli
1 clove of garlic, crushed
1 teaspoon of cornflour
1/2 cup chicken stock
2 tablespoons of oyster sauce
How to prepare stir-fried chicken and broccoli
1. Heat some of the oil on the pan. Stir-fry the chicken in batches till brown. Set aside.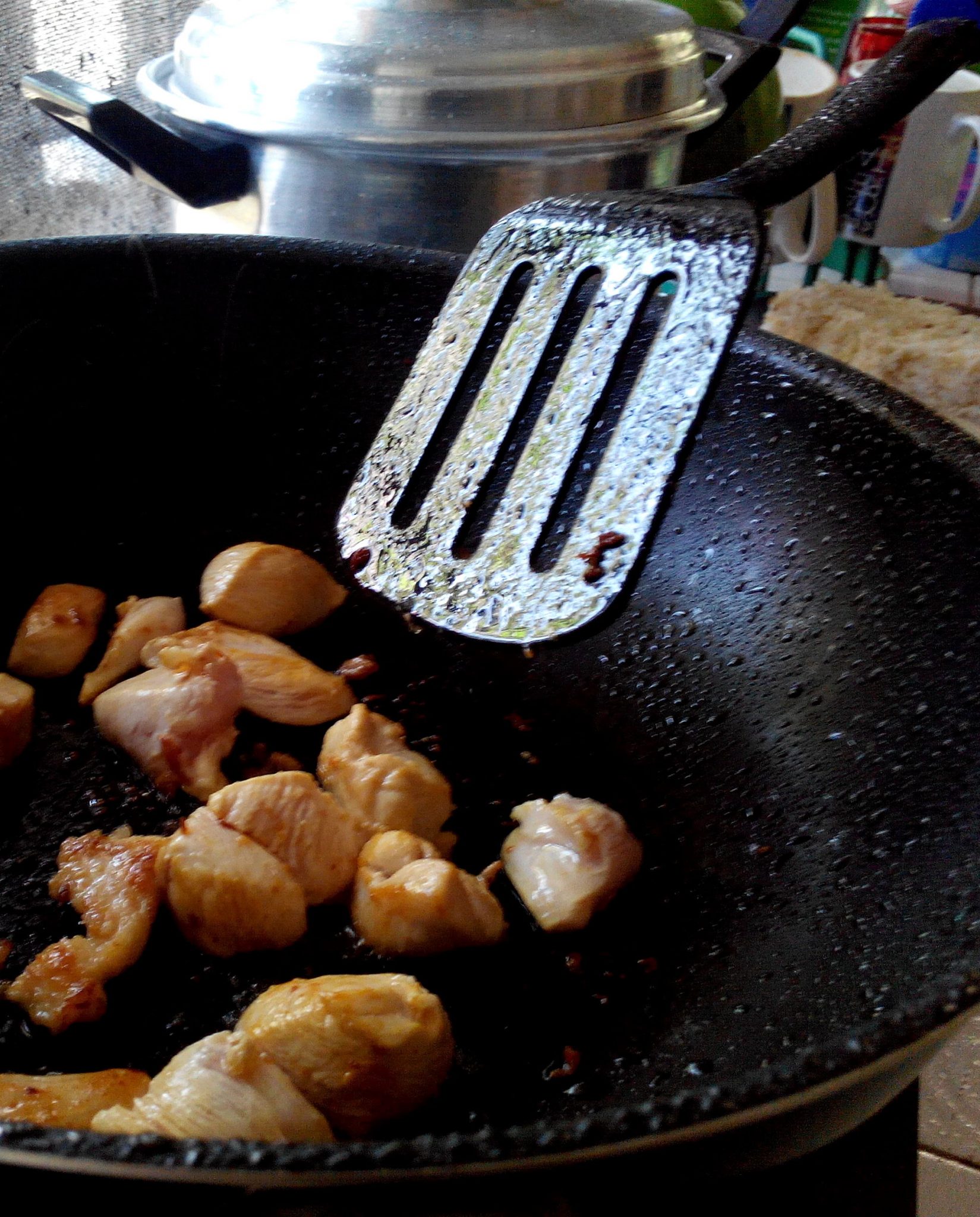 2. Stir-fry garlic with the strips of carrots and broccoli.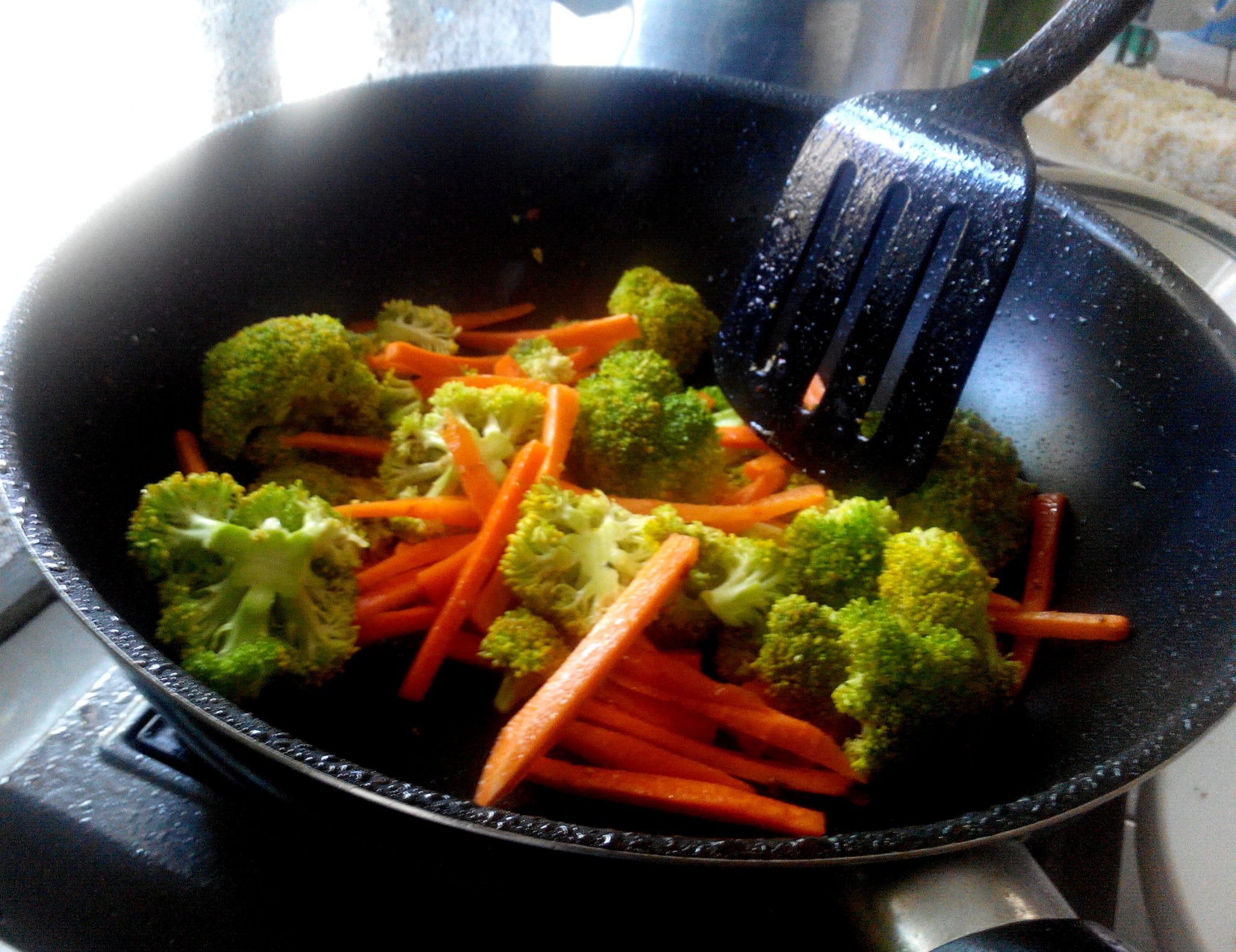 3. Add in the chicken.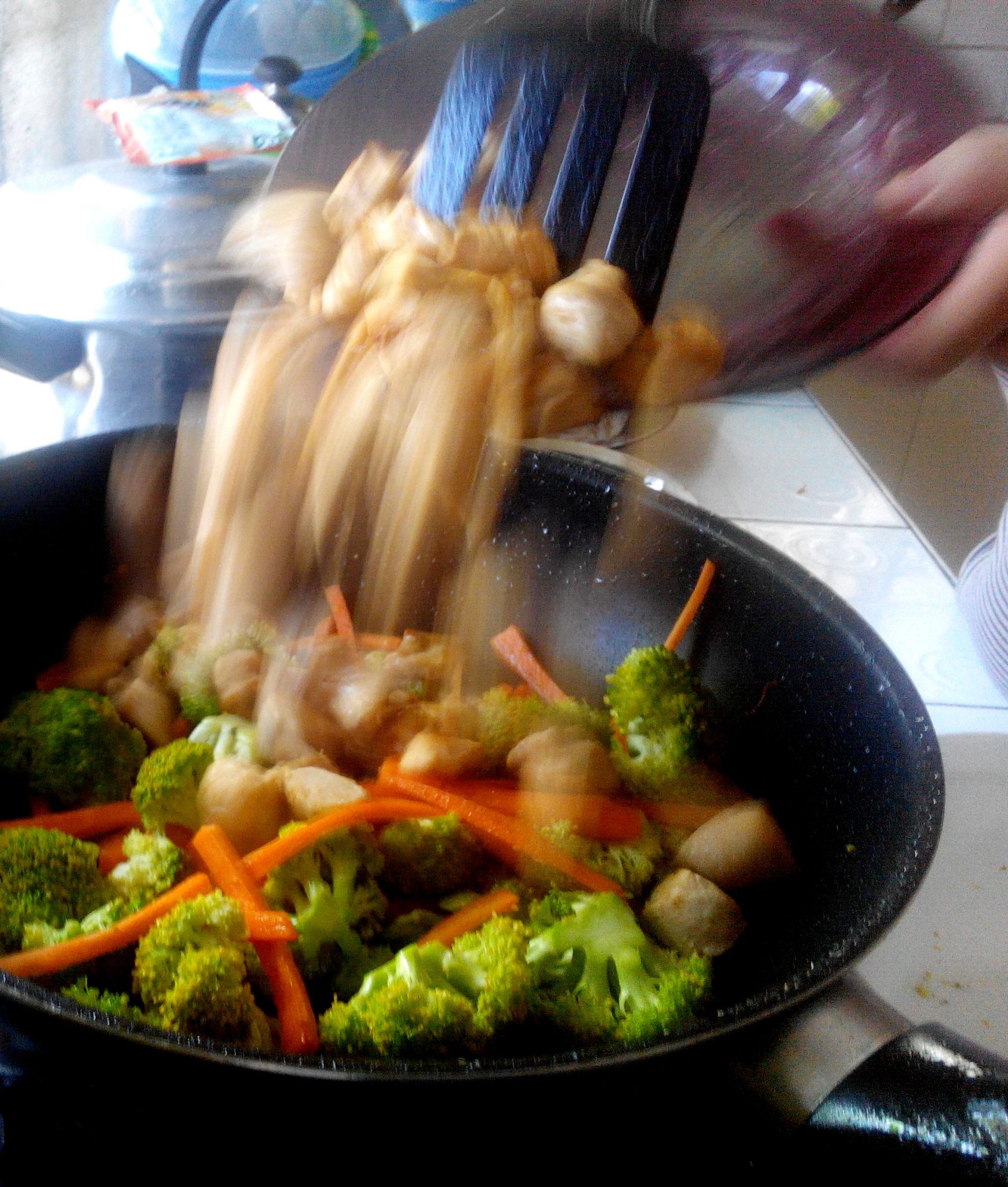 4. In a bowl, mix a teaspoon of cornflour with one cup of water. Pour the mixture into the pan.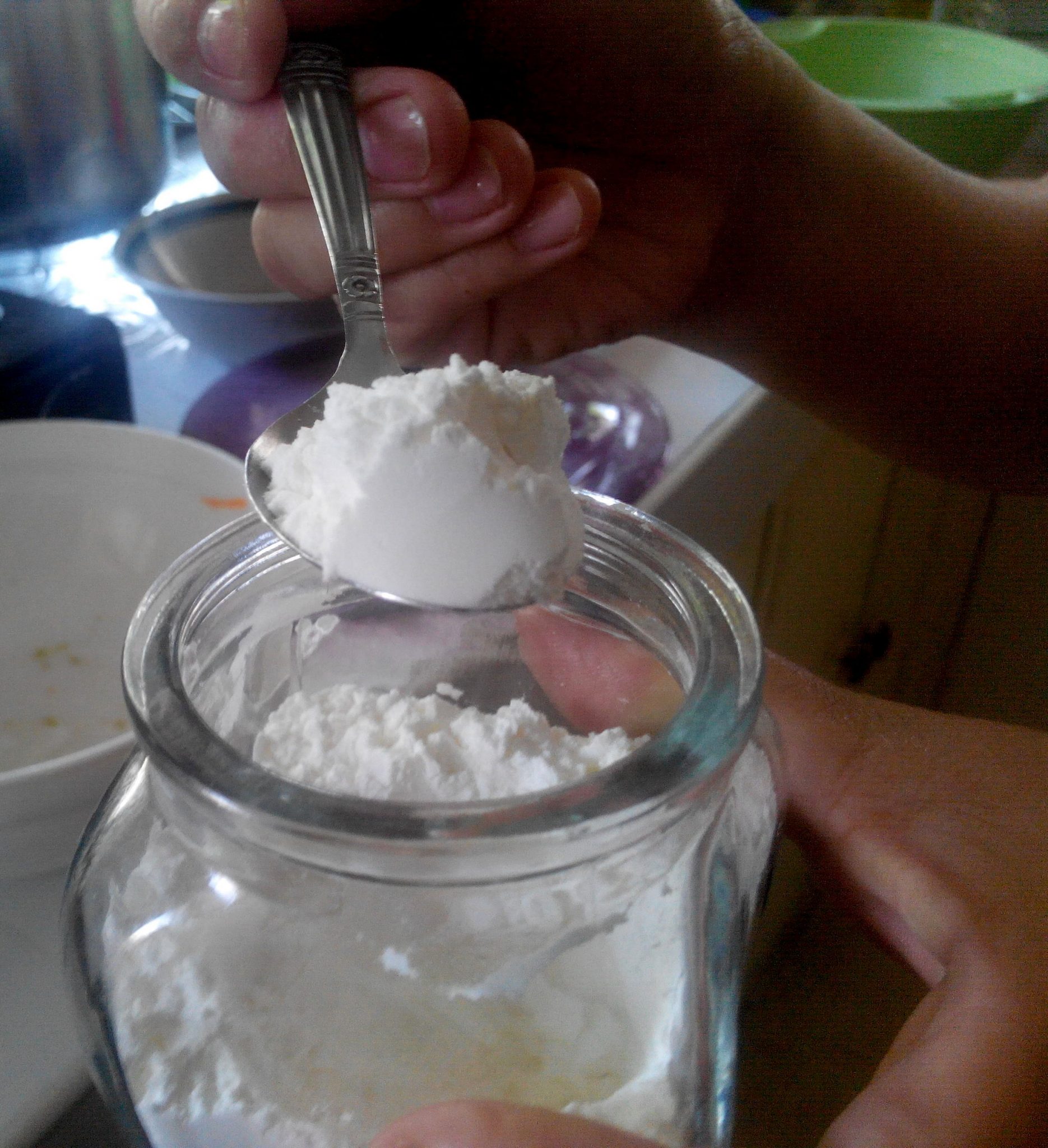 5. Pour in the chicken stock.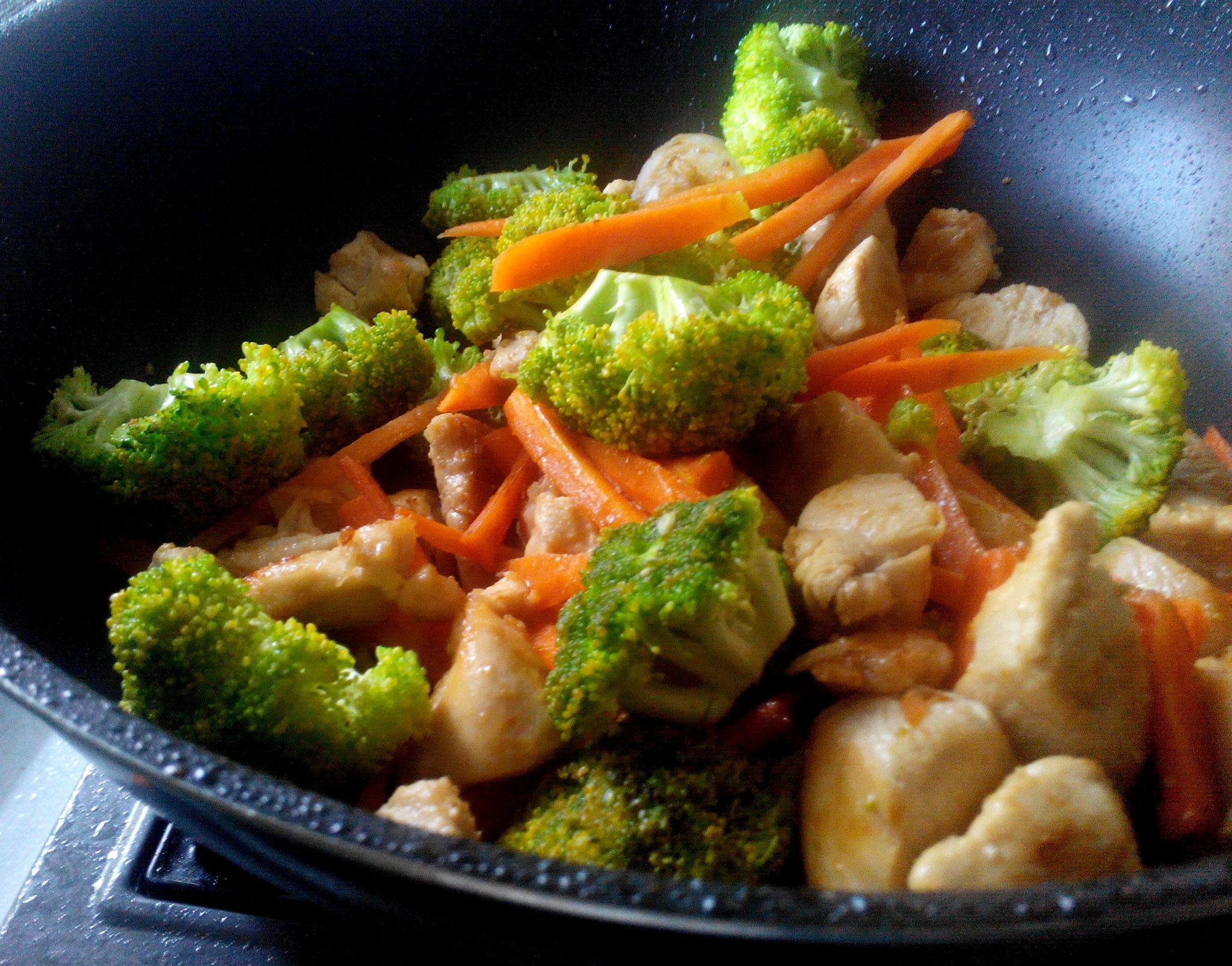 6. Add the oyster sauce and mix.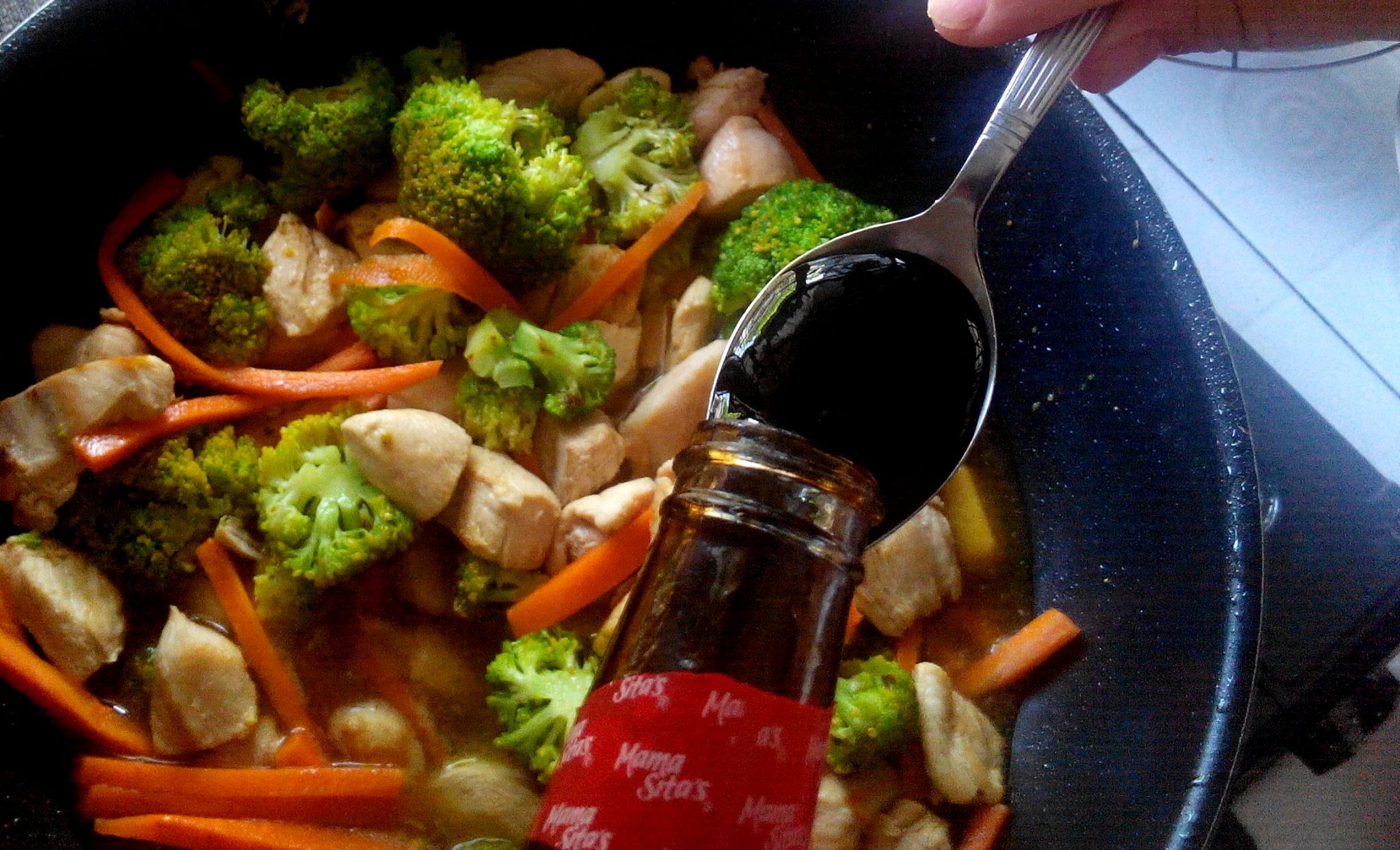 7. Stir until the mixture boils and thicken slightly. Serve.
Everybody's favorite
I love serving stir-fry as a whole because it's easy to find the ingredients in the local supermarkets. There's a pretty good range of brands for oyster sauce that you can choose from. I choose Mama Sitas because it's a brand I grew up with in our very own kitchen.
Broccoli and carrots are also very quick to find in SM Supermarkets and you can get cornflour from the neighborhood store in case you run out of it. Chicken Fillets are pretty popular so there's always some ready-made ones at the chicken station.
My husband loves it, our kids love it.
And best of all, because of it, my kids eat broccoli.