Pablo's been asking for soccer for years.  Four years, to be exact.
This home school year, the Lord finally allowed us to fulfill our promise to our son.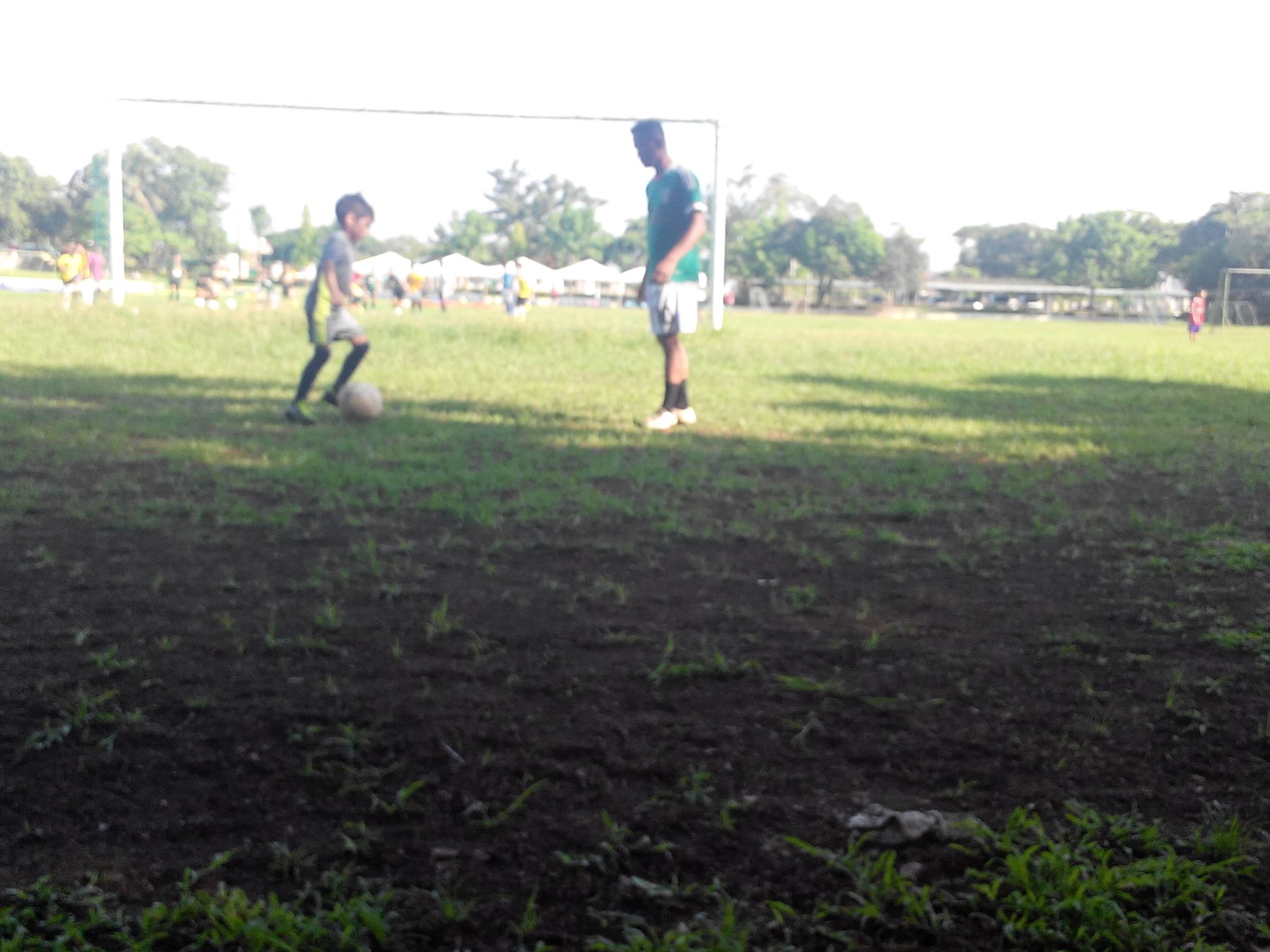 We took him to his first soccer class at ASCOM Soccer Field last Tuesday afternoon.  The kids in his class were already so good at it! My eyes almost popped out my head when the goalie three years Pablo's junior jumped so high and hit the ball with his forehead.
And Pablo…well, he obviously didn't understand the rules of the game yet and he looked like he didn't know what he was doing half of the time. From a distance, we watched him do the drills and try to keep up with the other kids.
I felt so proud of him because he didn't give up even though the rain poured as they played. I'm sure he realizes he needs to work hard, practice a lot and listen well to be able to learn the rules of the sport and catch up to the other boys.
We're buying him his own ball and Jay asked the coach for pointers so he can help him practice. I've been showing him some videos, too, and I think I need to print out the rudiments of the game for him to read.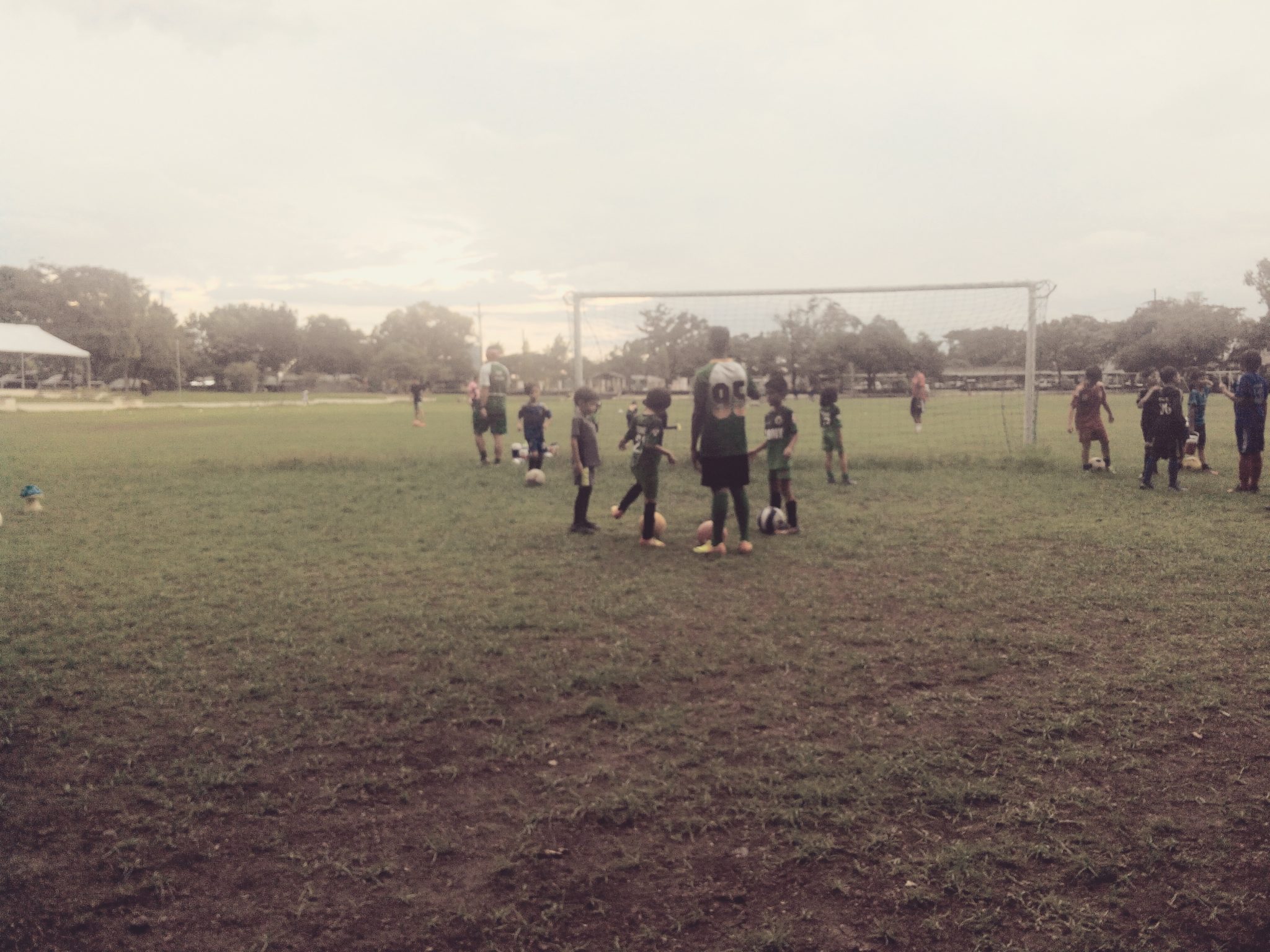 I was a bit stressed at the sidelines.  It was so hard to keep the two tornadoes at bay. Lukas ended up with muddy shorts and shoes after playing on the wet soil. Judah almost tipped over the elevated area strapped to the stroller because he couldn't wait for us to take him off it.
Much as I waited so long for the moment to be soccer mom, hubby and I agreed that the best arrangement would be for me and the two little boys to stay home and have Jay take Pablo to his practices on Thursdays and Saturdays.
We need to let go of Tuesdays until I muster up the courage to drive our beat-up Kia (goodluck on that!).
Anyway, I think it's a good opportunity for Jay and Pablo to bond. I'll be content looking at pictures and listening to their stories when they get back.
I know that God is teaching my son new things in this new season in his life, and he's teaching us new things as well (or maybe this is God's way of teaching me to be brave enough to drive, haha! ) , thus, we need to trust that the timing and our situation is perfect.
"He has made everything beautiful in its time. He has also set eternity in the human heart; yet no one can fathom what God has done from beginning to end." Ecclesiastes 3:11