Restaurant Review: Tasting a bit of Singapore at Wee Nam Kee
Jay went to Singapore last year for a worship conference. I'm not sure if I've mentioned before that my husband is the Music Team coordinator for the Kids Ministry in our church and I was really excited for him when he went.
I guess, the only thing that made us a bit sad then was that he had to go by himself. We've always wanted to do these things as a family, but it's just not the right time yet, with the kids still small and at risk of running off and getting lost when we're out in public.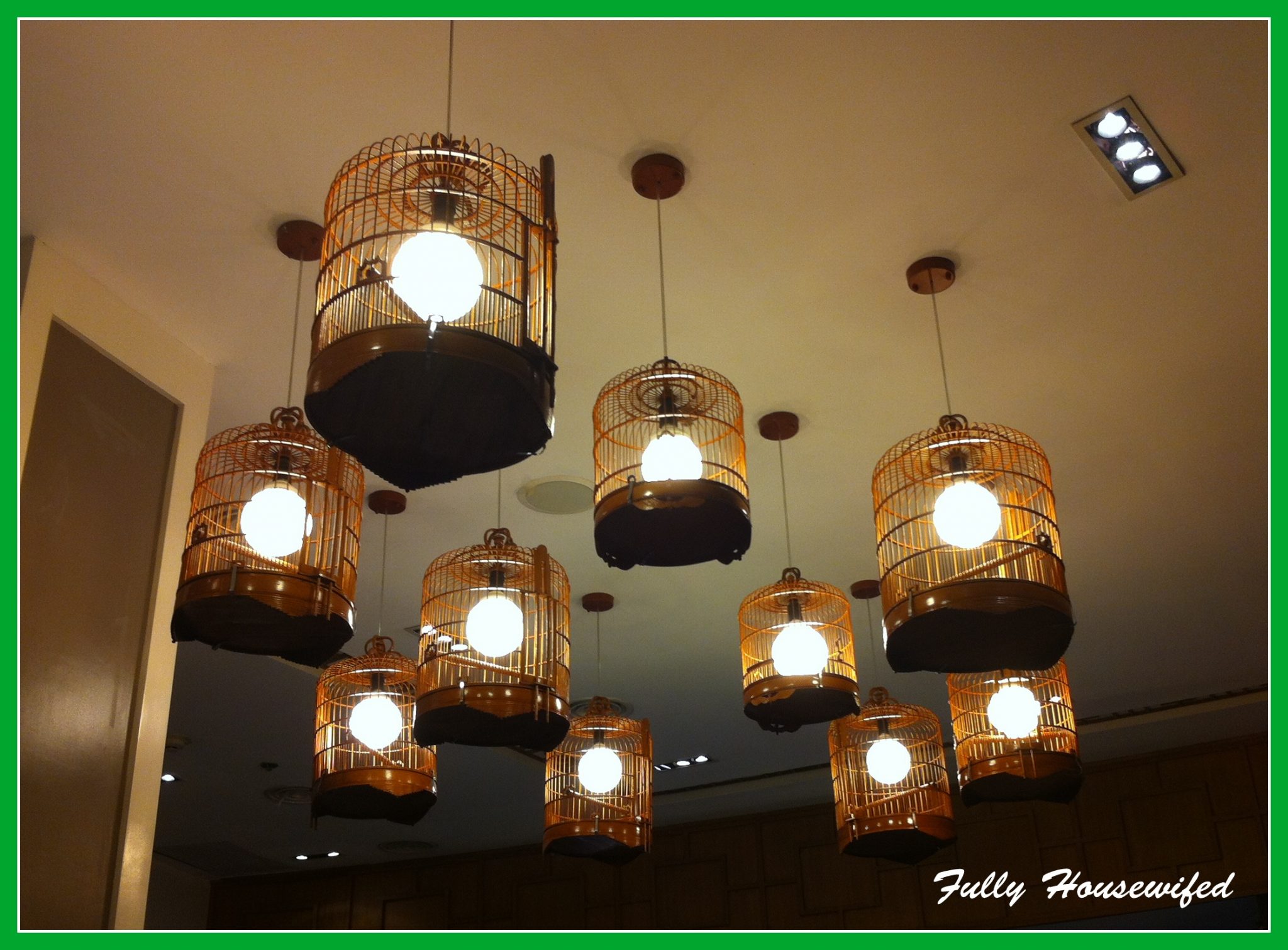 But the excitement for him far outweighed my personal yearnings, so it really wasn't so much of a big deal.
And Jay always comes home with pictures and stories of the things that he'd seen and heard, so I'm good.
Deciding on Wee Nam Kee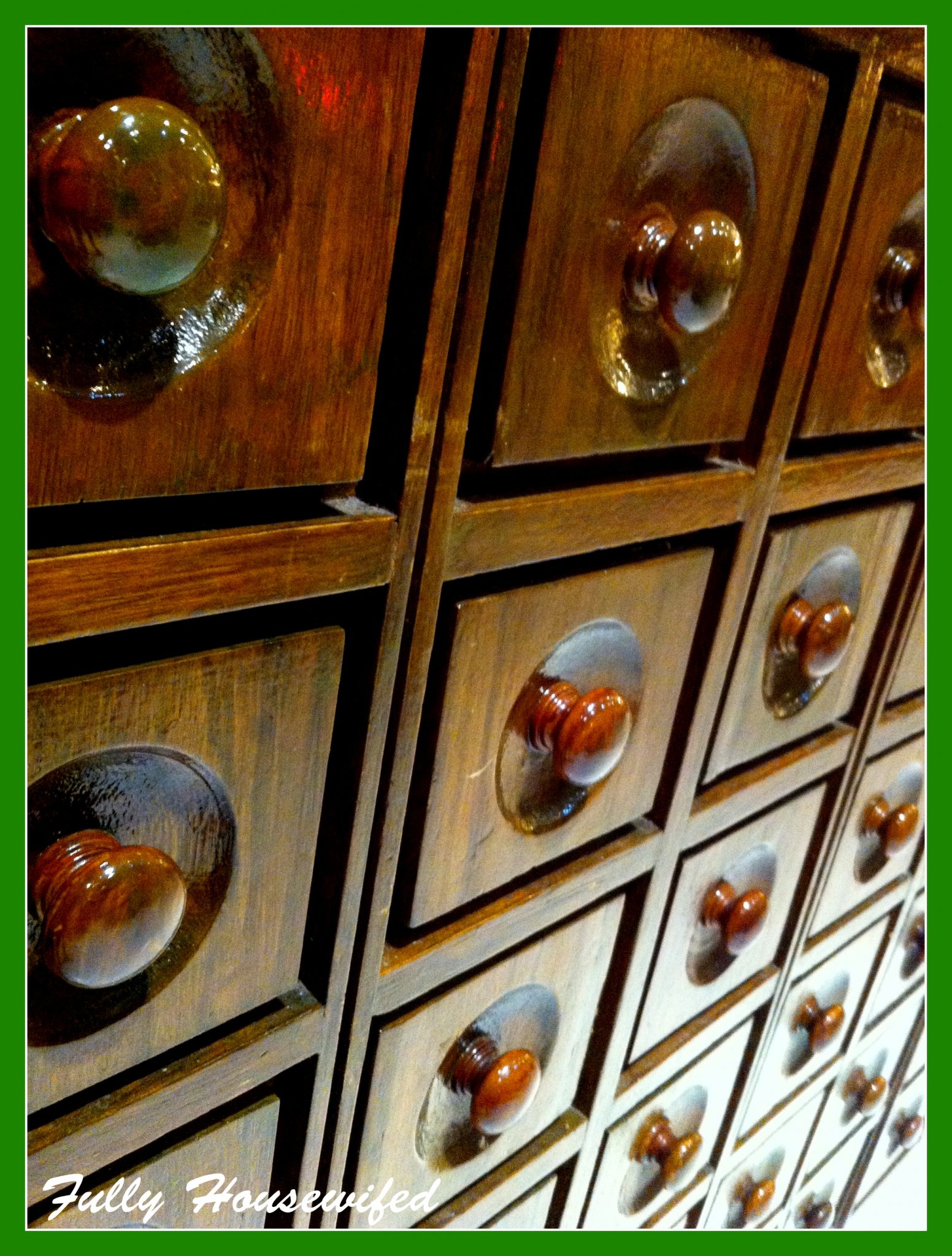 Last Friday, we were coming from a meeting that ended after dinner time. We didn't think it was wise to make the kids wait till we have walked all the way home. So we decided to eat out.
We were already at a food court but that particular evening, I just really wanted a quieter place to be with family. So we walked over to Bonifacio High Street to look for a good place to eat.
Me and the kids have been treated to a lunch at Wee Nam Kee by friends before, so I knew that the food would really be good. Jay was okay with it since he had actually tasted authentic Singaporean food, so I went in with the two older kids while Jay took Judah to the nearby restroom to change.
No dumplings?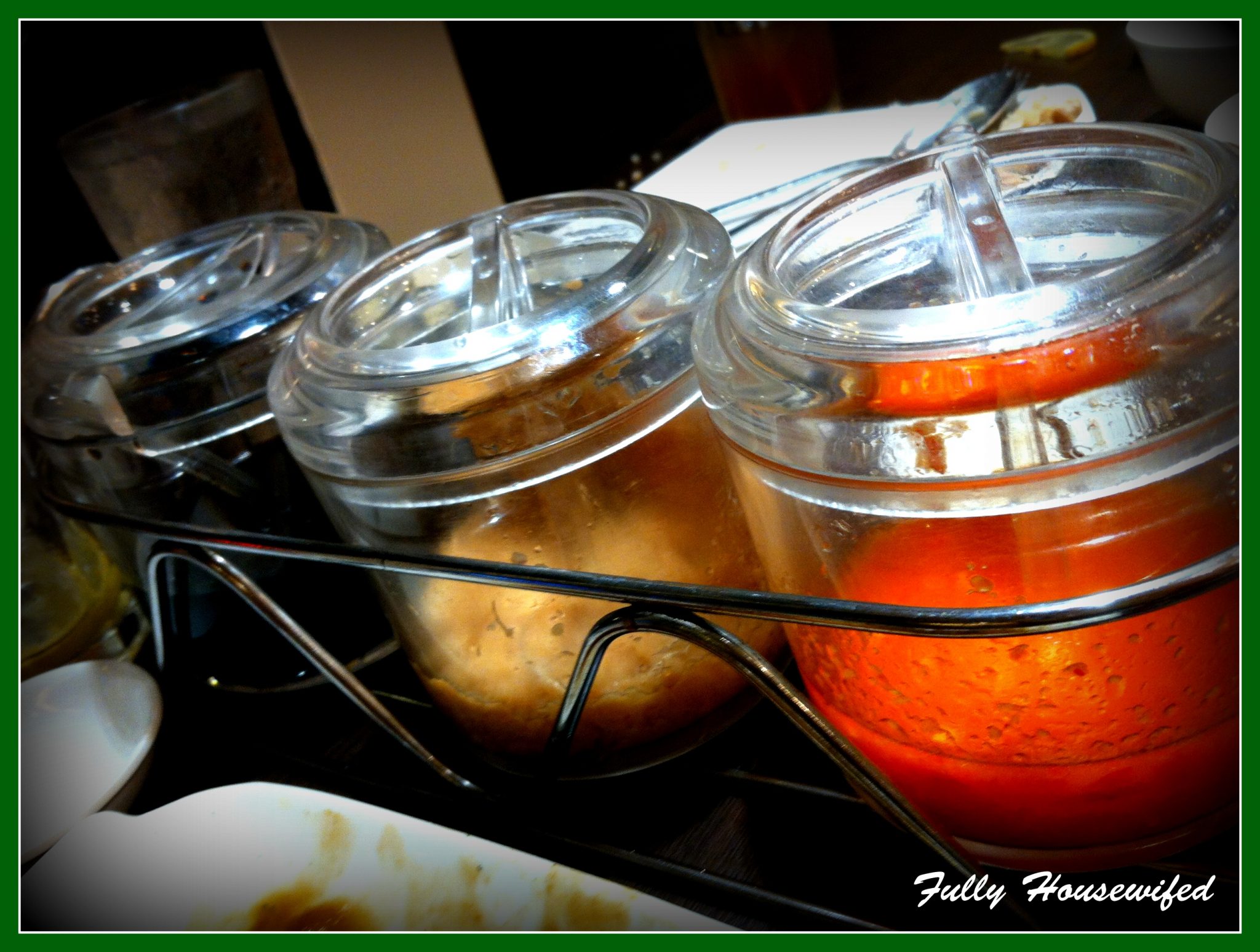 Well, more like Siomai. They don't serve Siomai.
Pablo is a big Siomai eater and because the place looked like it was a Chinese restaurant (and we can't tell an oriental character from another), it was the first thing he went searching for in the menu.
What they had was shaped like a Siomai, but without the white wrap.
Disappointed, he just left the choosing to me and decided to play with the Lego characters Lukas brought with him.
Choosing Challenge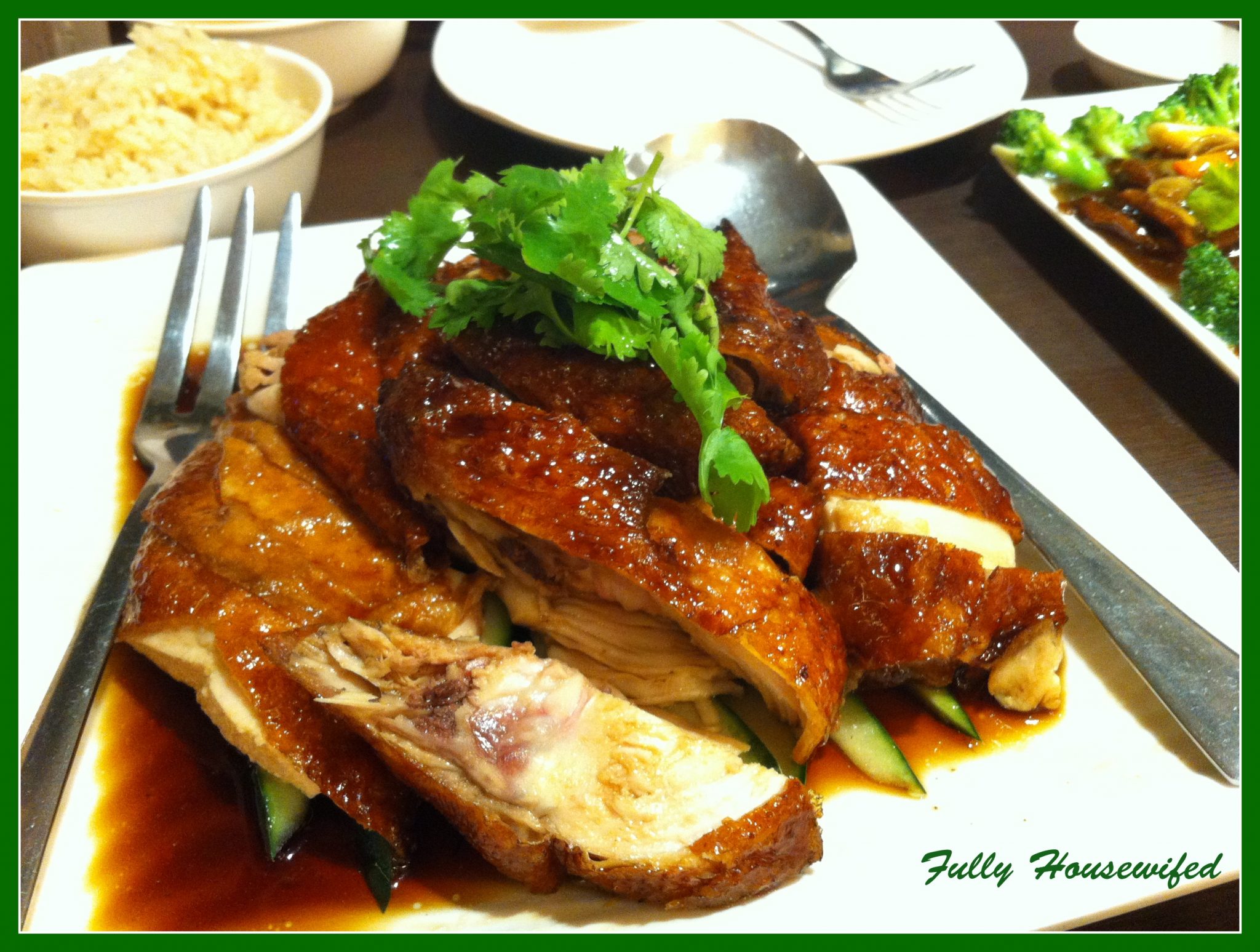 Choosing for a family of five, each with their own preferences in food, on top of sticking to a budget, can be extremely challenging. And I'm such an eater! I eat almost anything in that menu. I think I pretty much like anything oriental when it comes to food.
I could barely keep myself from drooling while I browsed through the choices. I wanted the dish with the spicy squid, Jay seemed to want the spicy shrimp one. But we both knew spicy's not an option!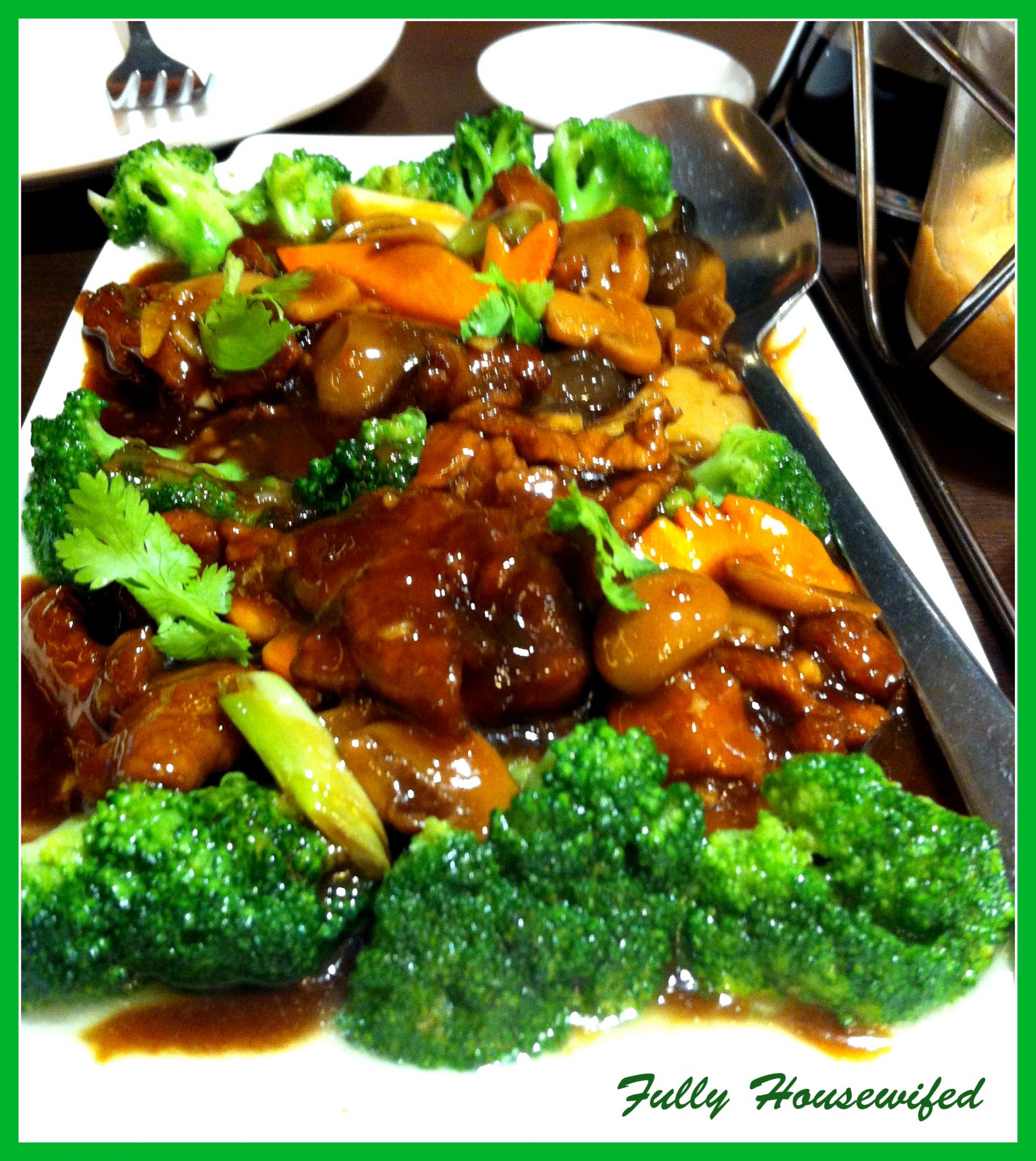 So we decided on the most obvious choice,  a medium serving of their Roast Chicken and Sauteed Beef Fillet with Broccoli in Oyster sauce. I prefer Hainanese, to be honest, but the ratio 1:4 is inclined against me.
Of course, we ordered a round of Iced tea and a cup of rice for each of us.
Wee Nam Kee is a person's name, now we know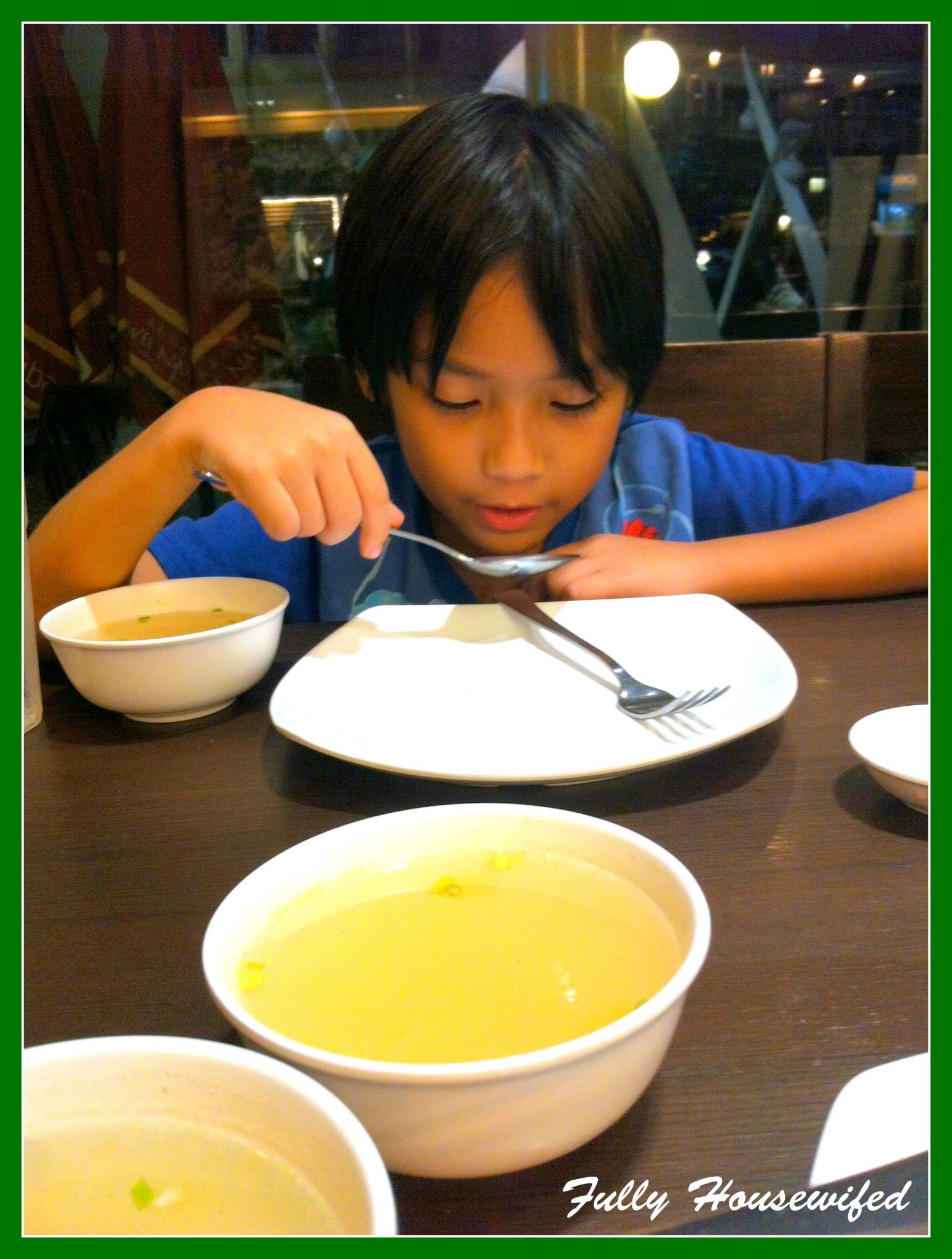 Pablo wanted to know what Wee Nam Kee stands for, so I let him ask the server. She was pretty nice and she explained that Wee Nam Kee is part of the owner's name.
I took a look at the pictures they had hanging on the walls which were really magazine cutouts of previous press releases or magazine features on the restaurant. A few featured the famous water-spitting Merlion.
I'm guessing this is Wee Nam Kee: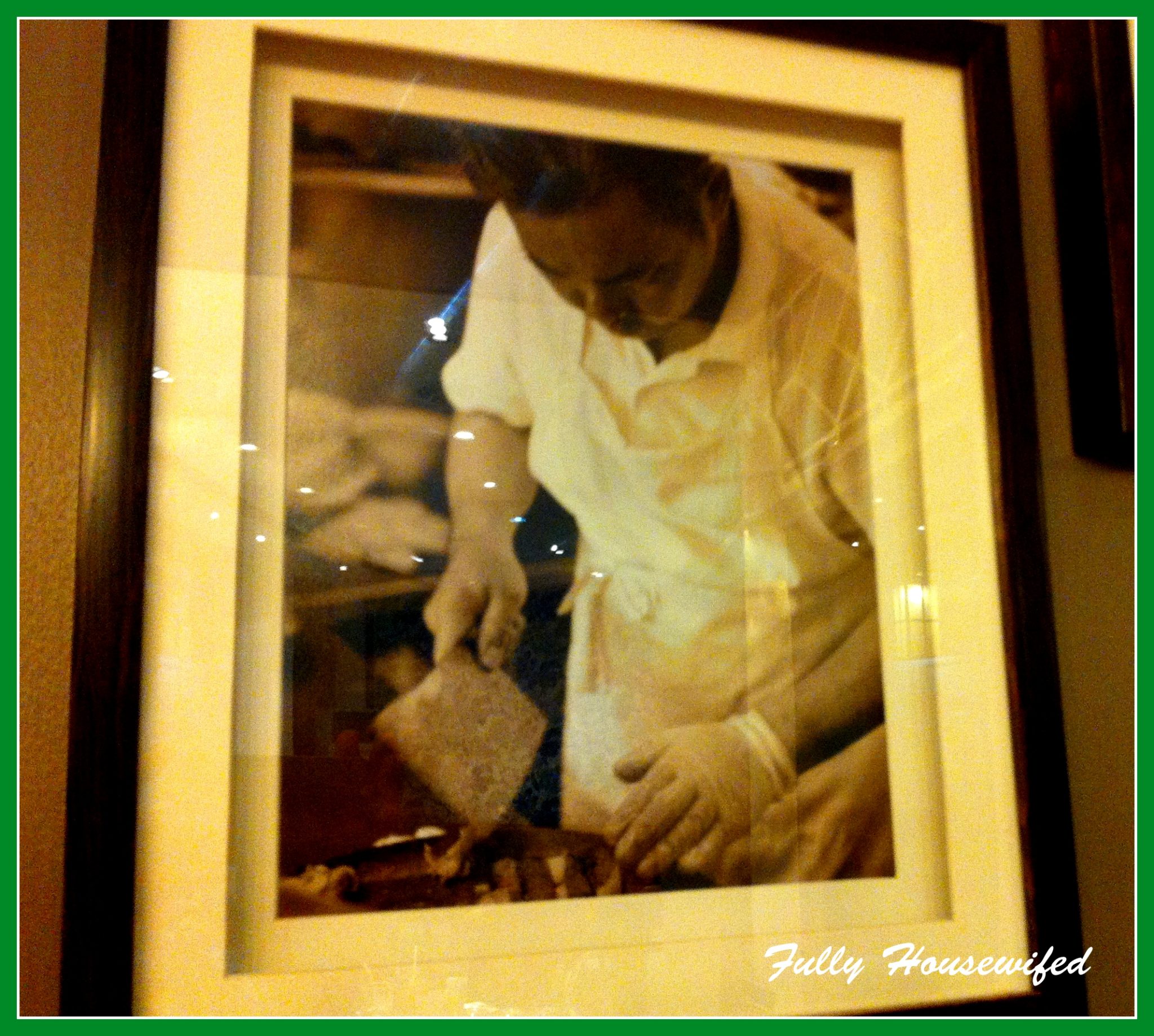 Lukas pointed to one with buildings and squealed, "Mom, look! It's Makati city!!!!"
Verdict on the food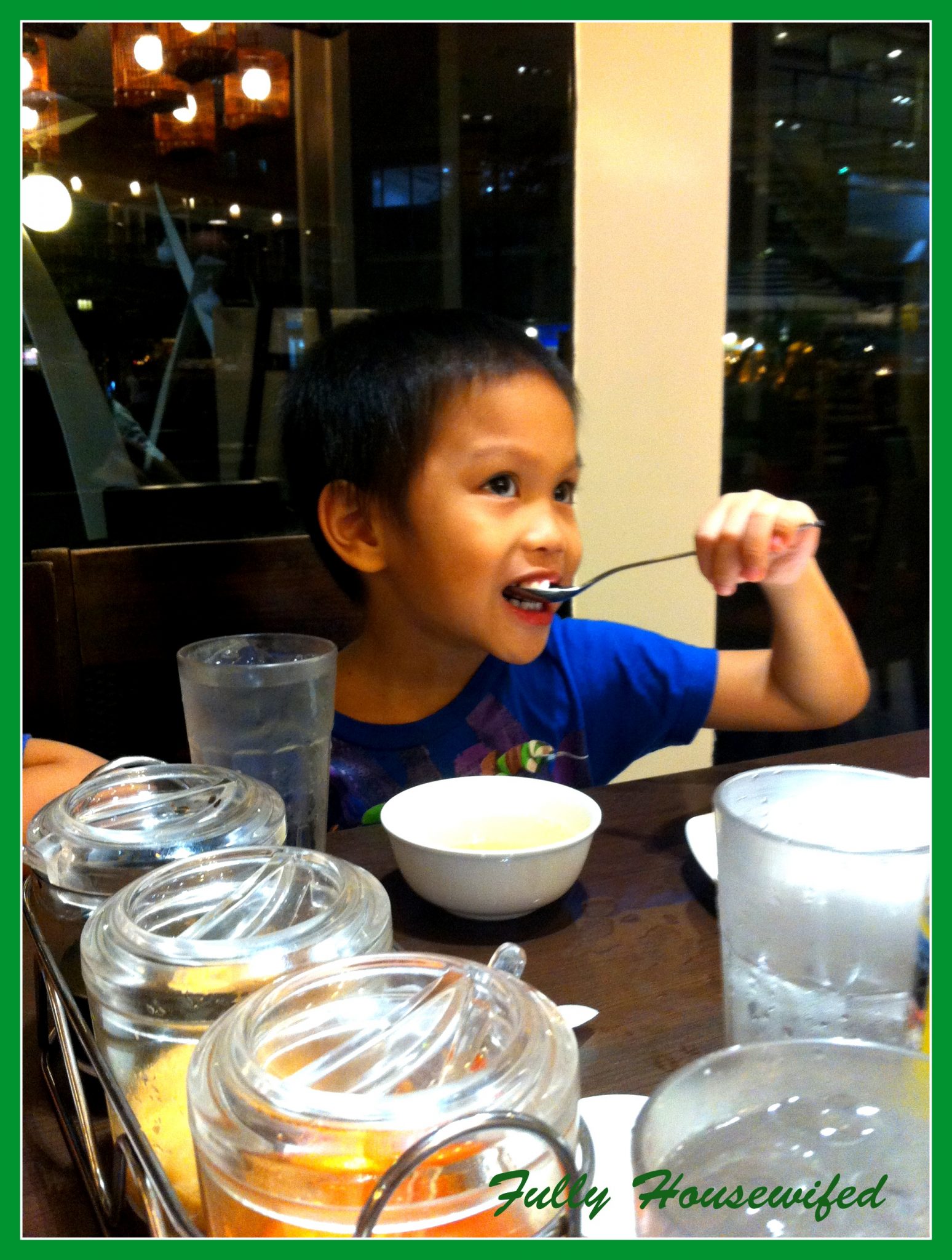 We all ate and were satisfied. Or more like, we all ate and got even fatter!
Both the chicken and the beef dishes were delicious, but what I liked about it was that they looked and tasted clean.
The broccoli and the mushrooms were perfect, I didn't even want to eat the beef anymore. I prefer the chicken over the beef because the beef was a bit too soft and saltier than the rest.
I'm not sure if it had breading but it was all covered with dark oyster sauce that I can't really tell. But it says "fillet" so most likely right? That, I think, is what made it feel extra soft in the mouth. It works for others, but I think I'm used to beef without breading.
But it wasn't bad. Jay liked it better. The kids ate everything, from the soup to the viands. They all finished their food.
The medium serving for the chicken, paired with the broccoli dish was just right for us.
I found it a bit strange, though, that the server said that if we ordered the large chicken, we would only get one cup of rice. I'm not sure if there was a communication glitch somewhere, as what restaurant would offer a family package with only a single cup of rice? I must have gotten that information mixed up.
The place is homey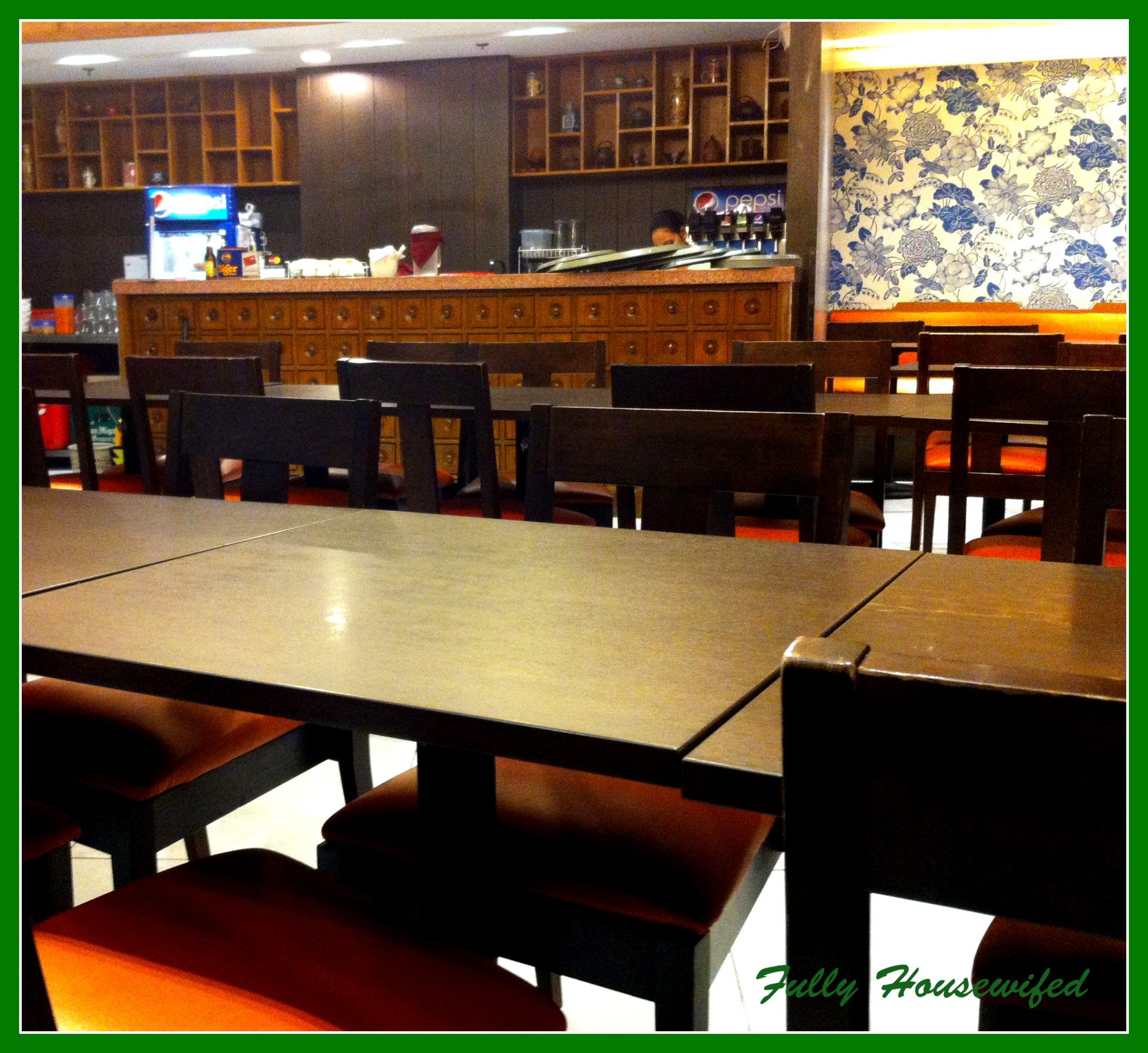 Unlike other restaurants, Wee Nam Kee felt a bit more like you're in someone's dining room.
Maybe it's the furniture they chose, or their wall paper. Or maybe it's the lanterns they hung that Pablo thought looked like the lanterns from the movie, Tangled.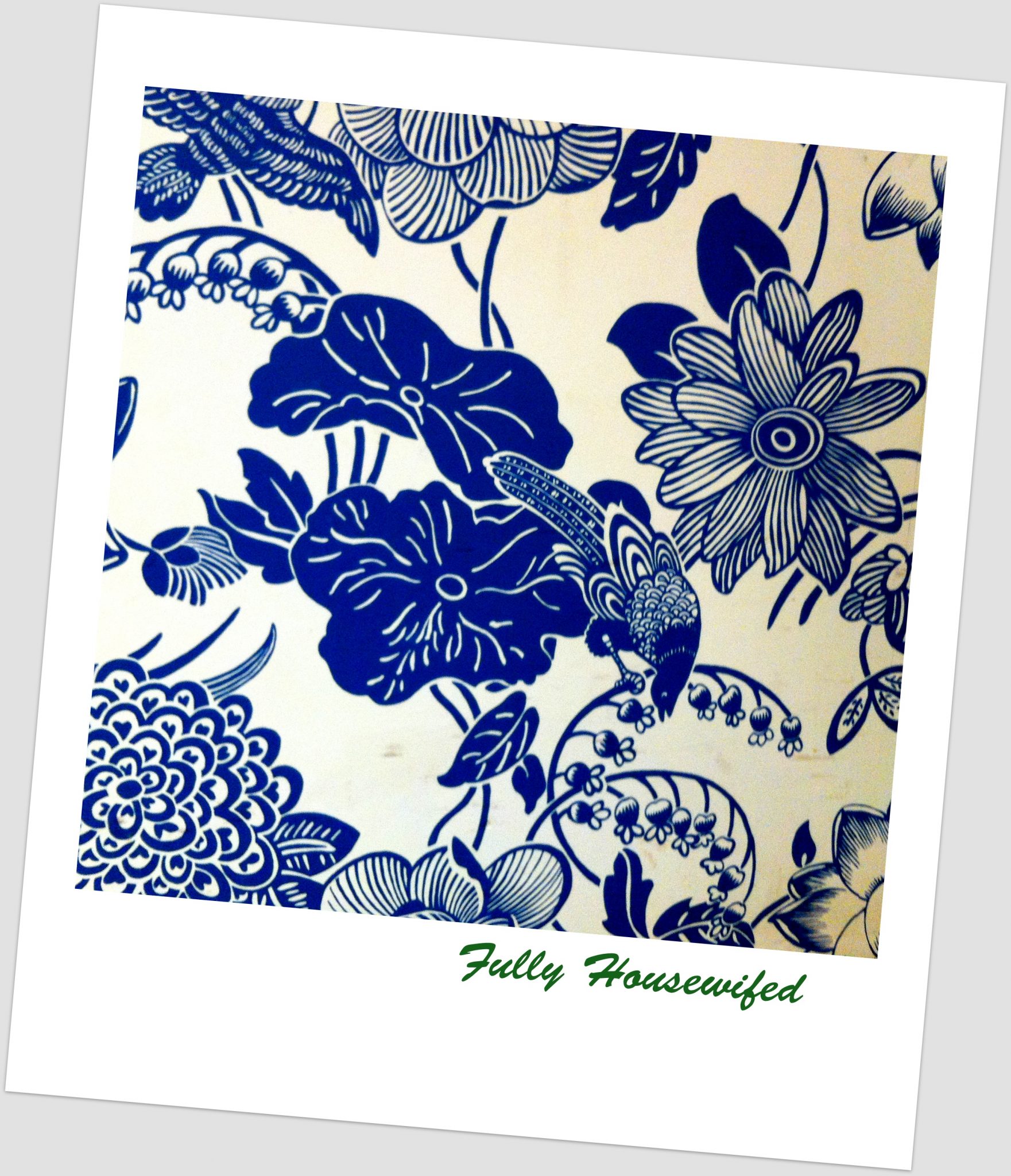 I can't really explain, but you know what it's like when you eat out and you sense the commercialization in the ambience? Not so, at Wee Nam Kee. I've been there on a busy lunch hour and the feeling I got from it was the same.
Is it worth dining at?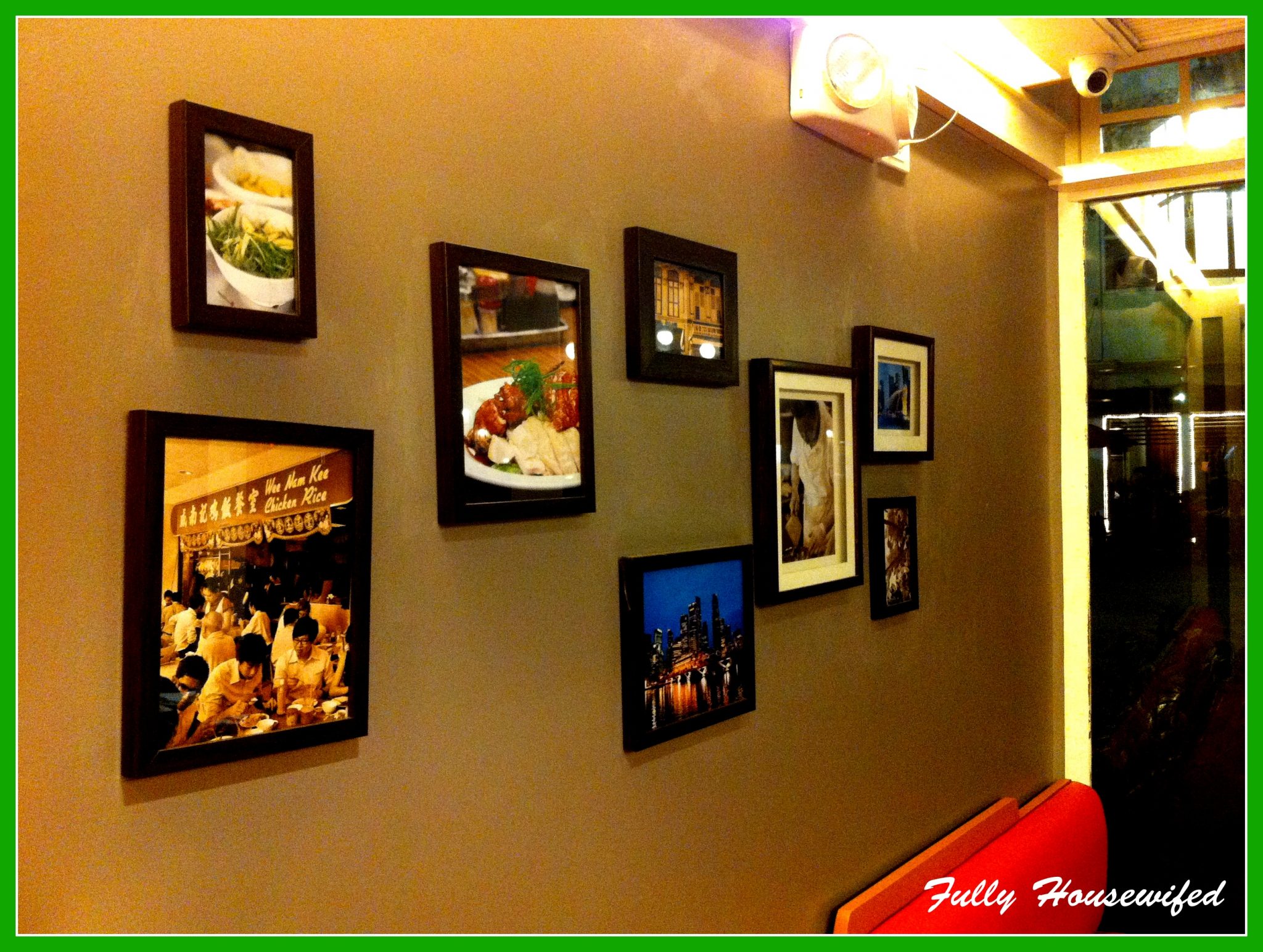 Absolutely!
Jay says it tasted almost the same as the food they ate in Singapore, but slightly better. Maybe he means, it's more "restaurant-y." Singapore's one of those countries that have authentic local dishes sold by the streets.
Our only reservation is that there's five of us and our three kids already eat almost as much as we do. We have to be ready to spend more than Php 500 when we eat out.
Although, we do have some favorite places to eat at that only cost us a little below Php 600. I'll blog about that next time, when I've collected enough pictures of these places. It's nice to eat at places like Wee Nam Kee from time to time.
If you want to know what else is on their menu, I found a good site that features their food. You can check it out here!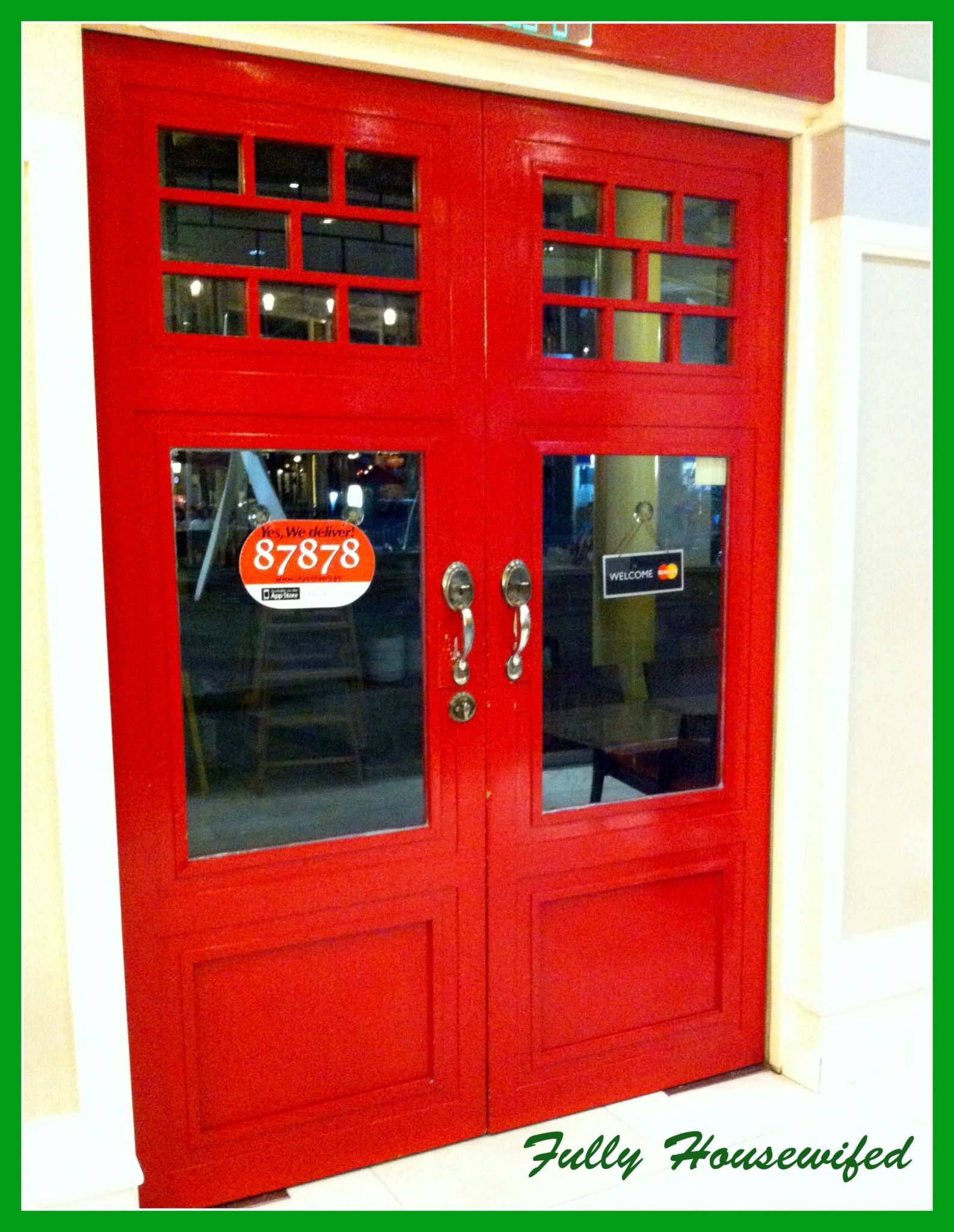 Next time we visit Wee Nam Kee, though, we won't be ordering drinks. The free water they serve is good enough, trust me.
Disclaimer: This is NOT a sponsored post. We paid for our dinner.