Letting kids be kids at Kids Workshop
Update: A fellow mom blogger mentioned on Facebook that Kids Workshop has closed business in Greenhills. FYI.
When I received a confirmation email for us to check out Kids Workshop,  I knew our kids were in for a treat, after all, what kid can resist a play venue, right?
So last Monday, off we went to Greenhills to see what it was all about. We've been to many other kiddie play venues and I was curious to find out what this place has to offer that's different from the others we've gone to.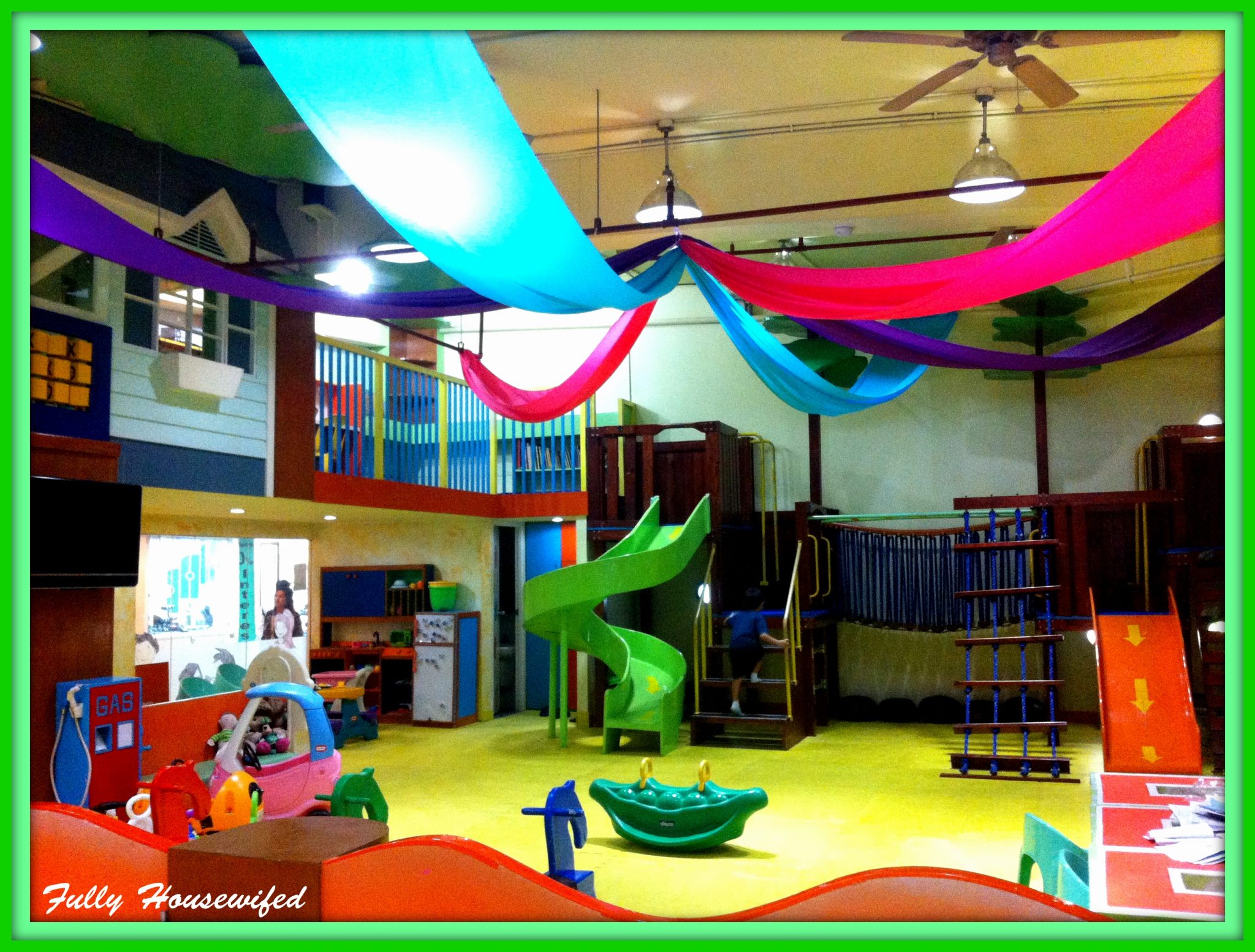 Kid's Workshop is like a Daycare
It didn't take us long to find out what makes Kid's Workshop stand out from their competitors.
For the unli fee of only Php 410, kids, four years old and above, can be left to the care of their staff. It's the closest to a daycare you can get which, for me, is really cool.
It raises my hopes that perhaps, we can finally have a chance to date without our junior chaperones!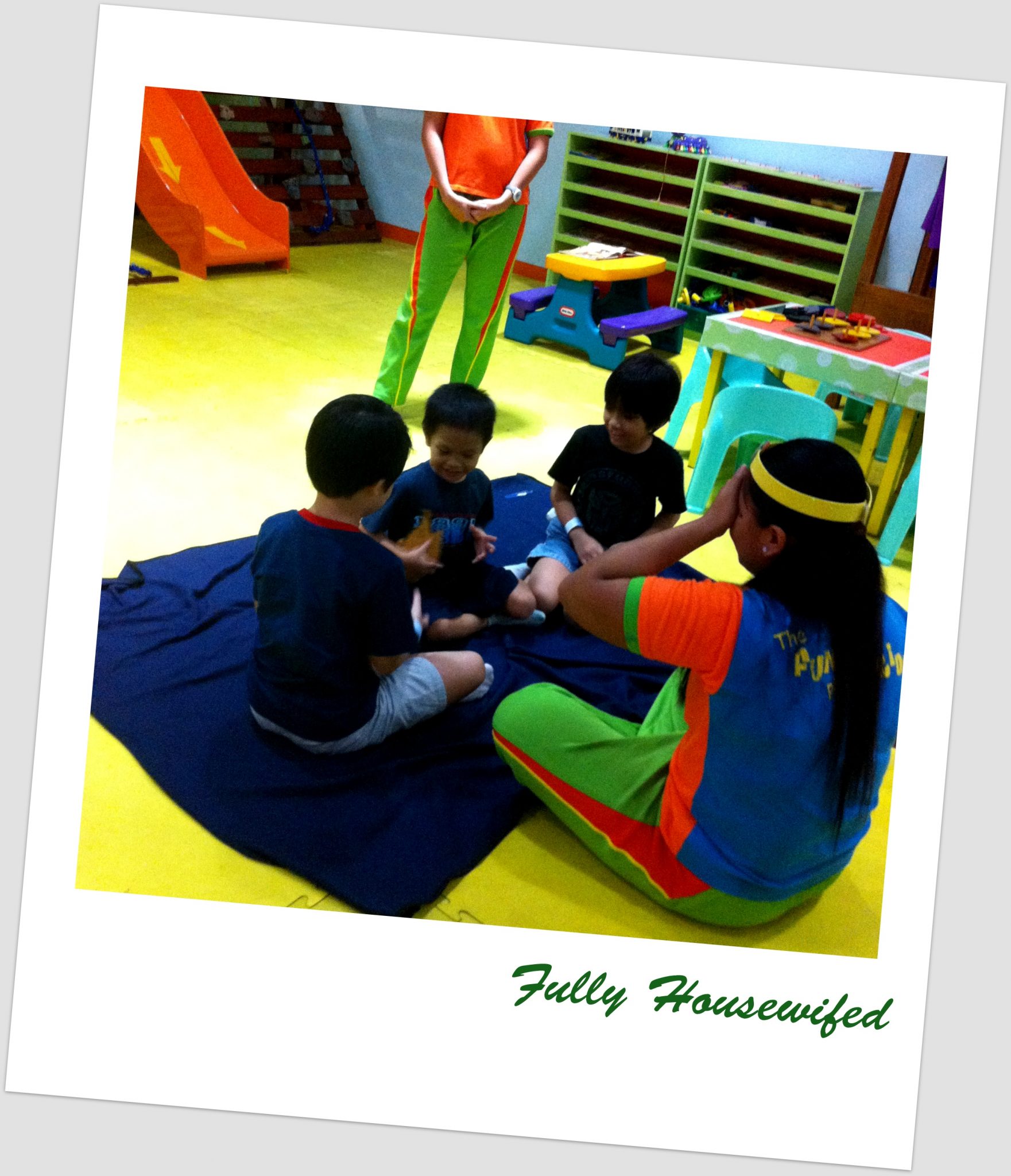 Kid's Workshop is the only kiddie venue I know where kids aren't left to themselves to find something to get busy with as they wait for their guardians.
The staff take turns in playing games and doing activities with them in between play time. And for a minimum additional cost, your kids can also create fun crafts.
 One of the concerns raised by Mommy Michelle in the comments below is food. What if the kid goes hungry?
You can bring in food and leave word with the staff. There's an area right in front of the enclosed area ,but still inside Kid's Workshop, where the kids can sit down and eat.
They also sell snacks so you can inform the staff of your budget for your kids' snacks and just pay for it when you come back for them.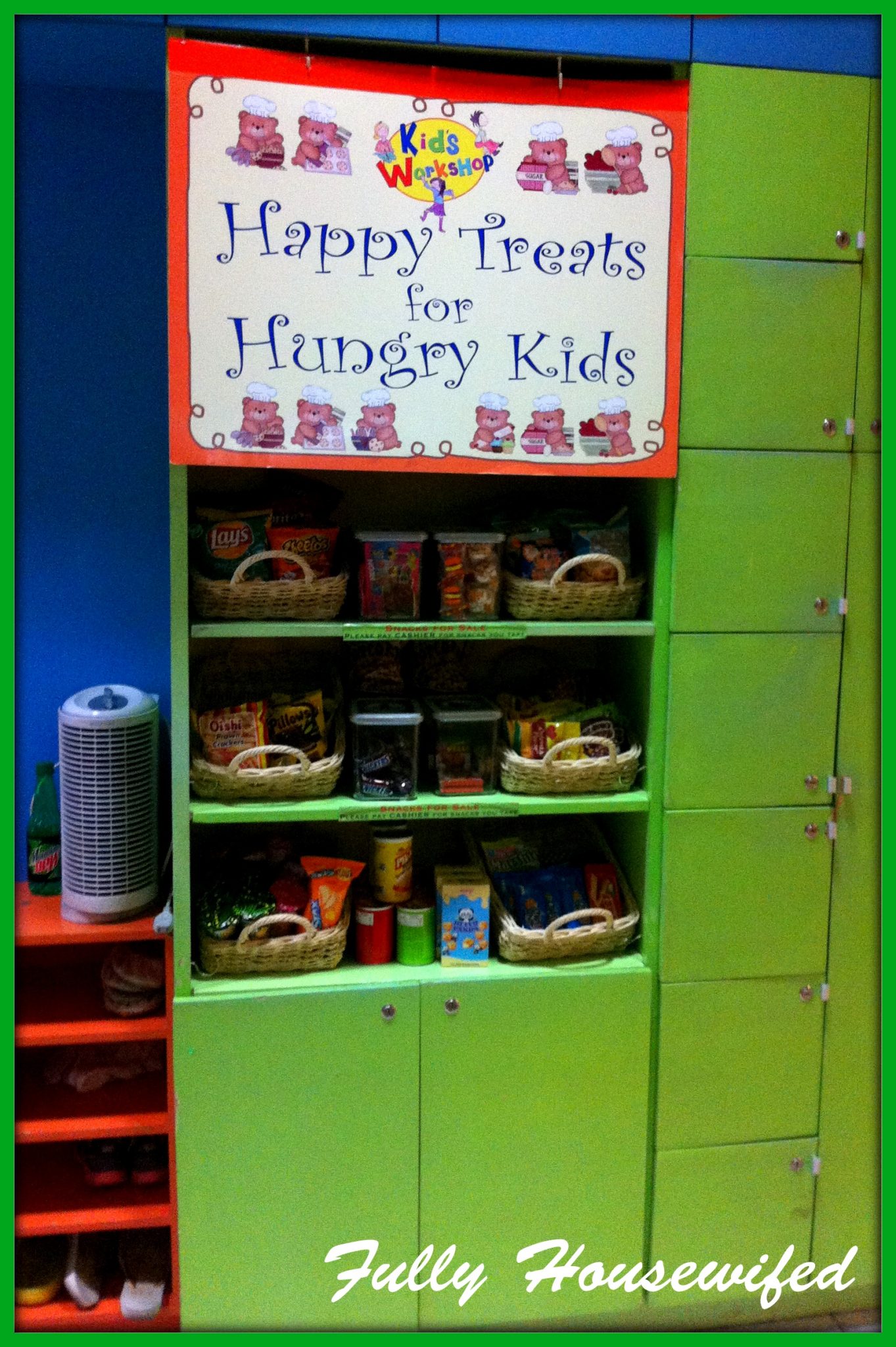 There are many other reasons why Kid's Workshop is a hit with us. Here's why we think it's a great place to go back to:
1. The staff were warm and welcoming.
They smiled a lot and seemed to genuinely enjoy interacting with kids. They were laughing with them and were having as much fun as the kids that they were entertaining.
And they were able to converse with the kids in both Tagalog and English.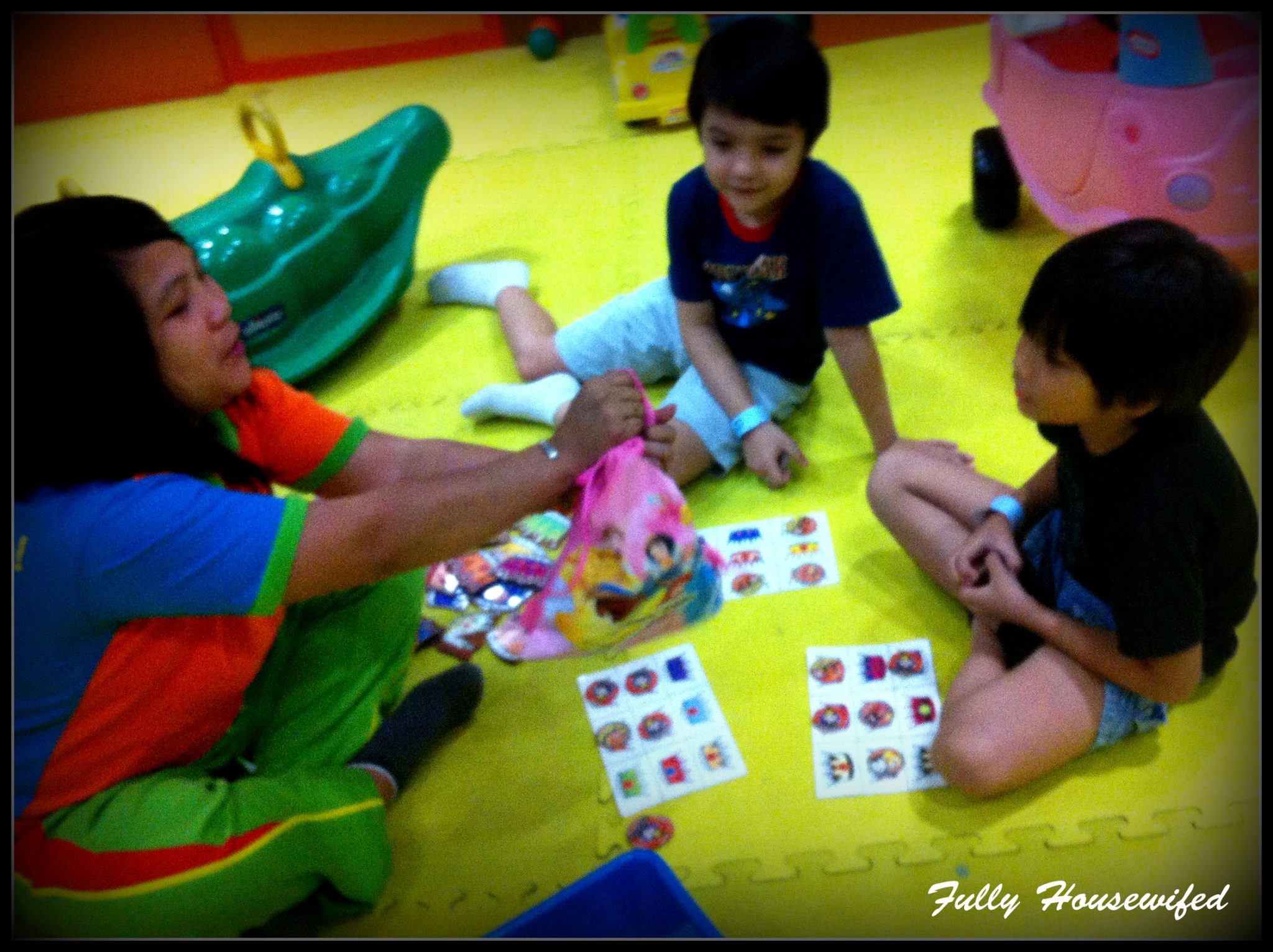 2. The staff knew what to do.
The staff followed a schedule and were up on their feet, looking after the safety of our kids, even though Jay and I were present.
They weren't lazy, in short.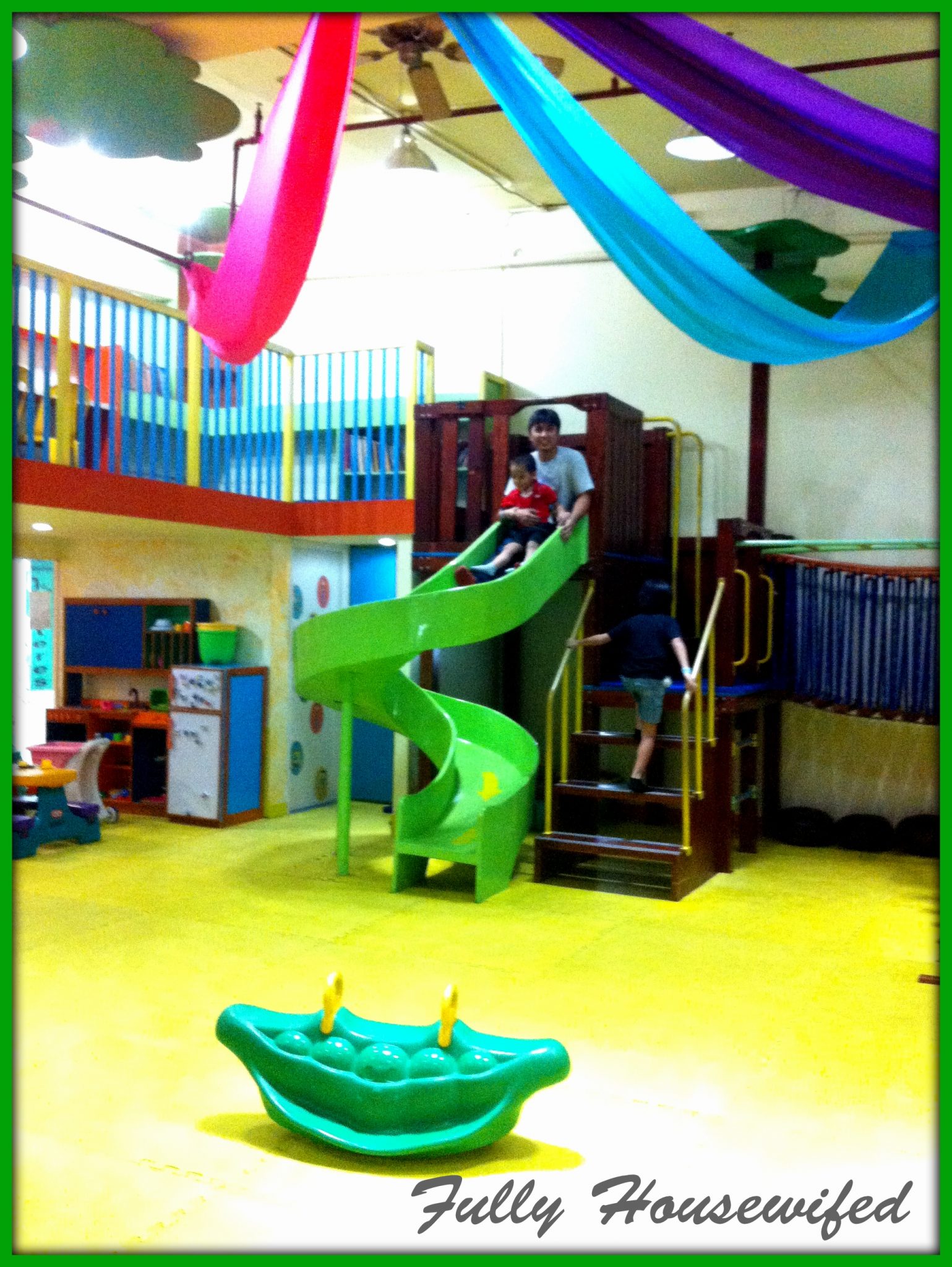 They didn't say "no" to our kids when they dared to climb higher than they should or hung in unusual ways, but were quick to assist them to keep them from getting hurt.
Studies say that it is pertinent to their development to let boys be boys, so it's good that the staff were relaxed and not alarmed with very active little boys like ours.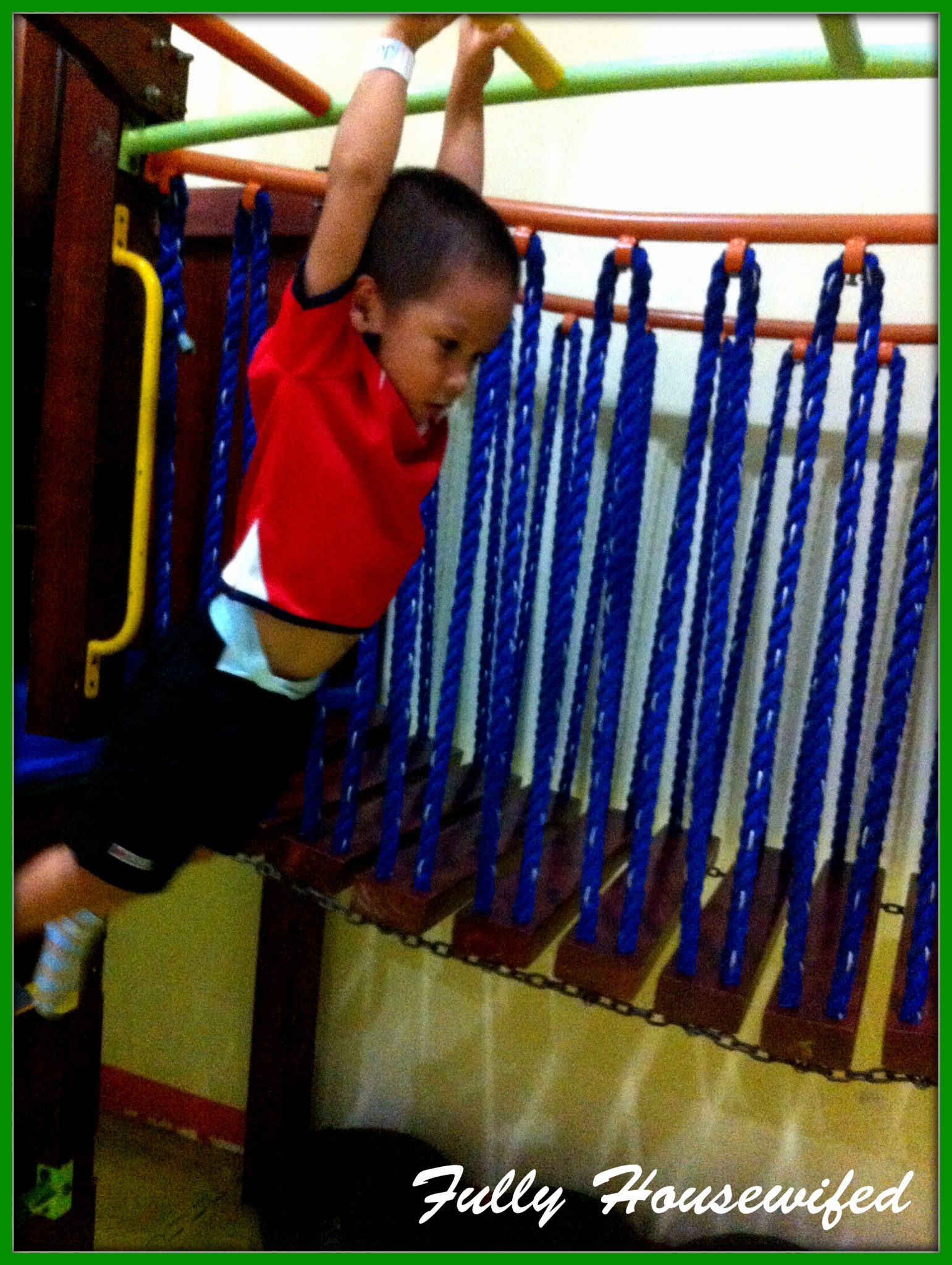 It was a great place to let Judah be the kinesthetic learner that he is. He swung on bars, crawled under ledges, climbed ropes and rolled balls down the slide.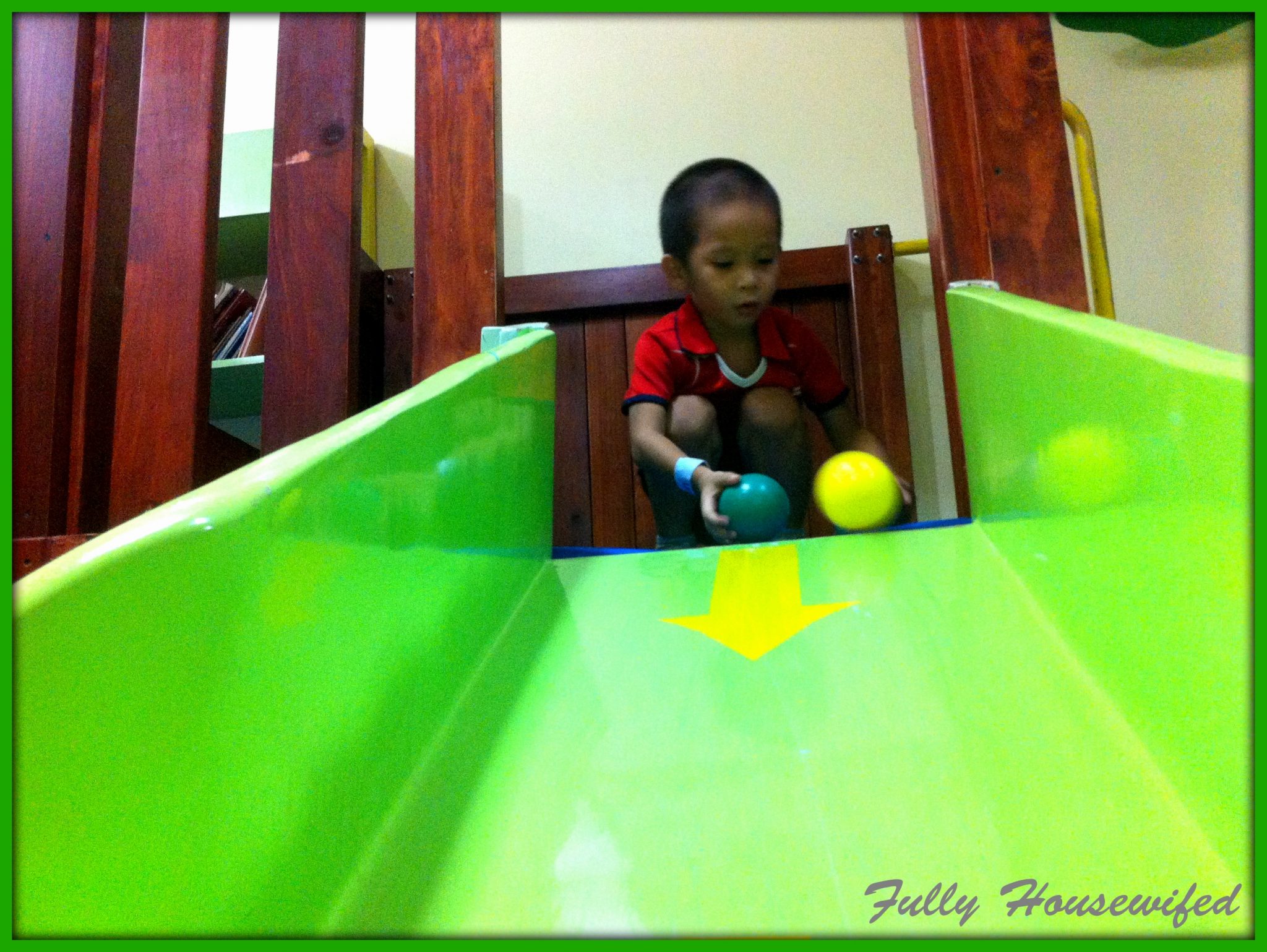 The only thing we stopped him from doing was carry cars up the stairs to the ledge where he planned to hurl them from.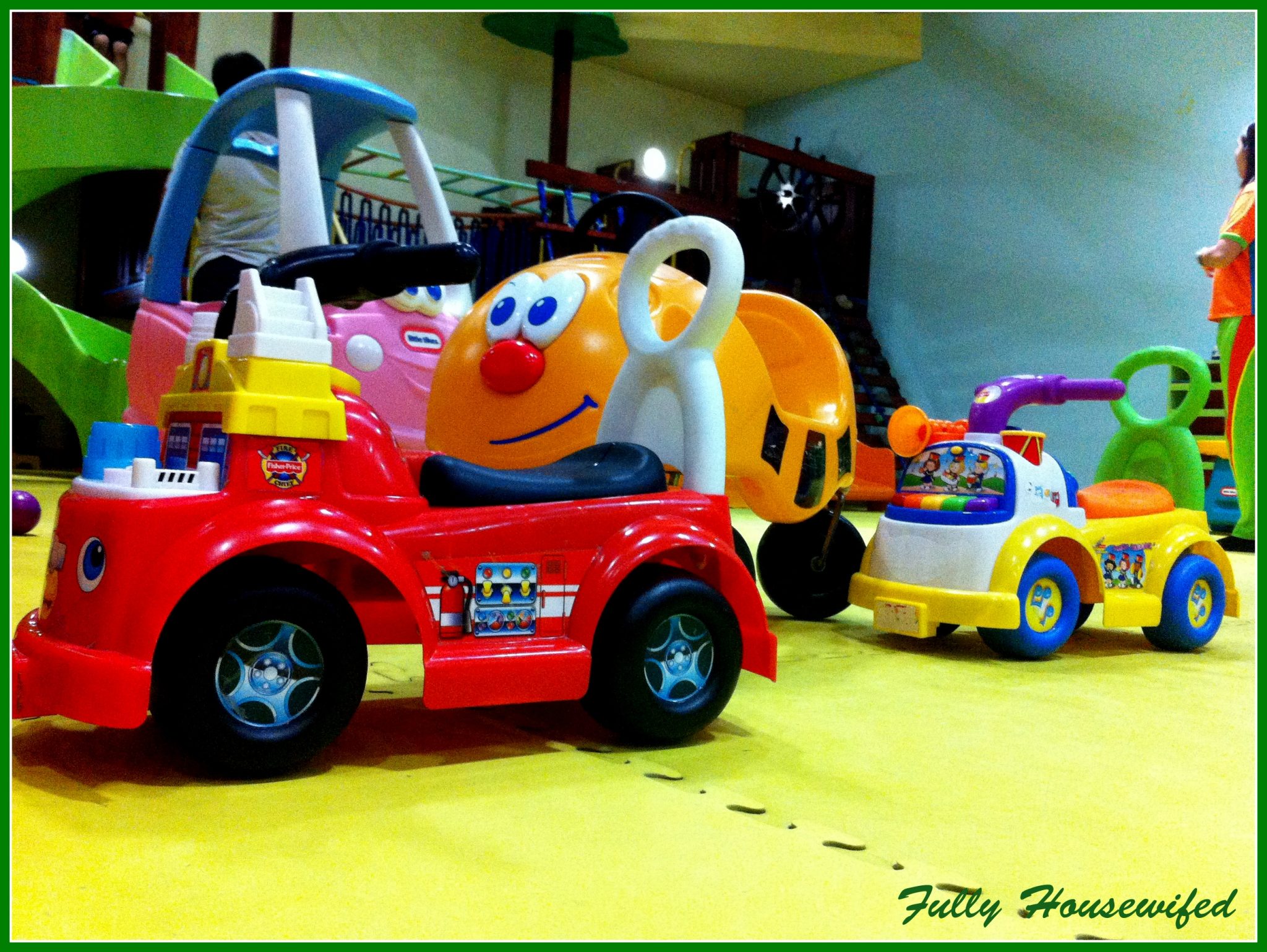 3. They have plenty of books.
There were books in almost every corner which is good. Exposing kids to books is one way of encouraging them to read.
I checked the titles and I saw Dr. Seusses, Eric Carles and other recommended books in the lineup.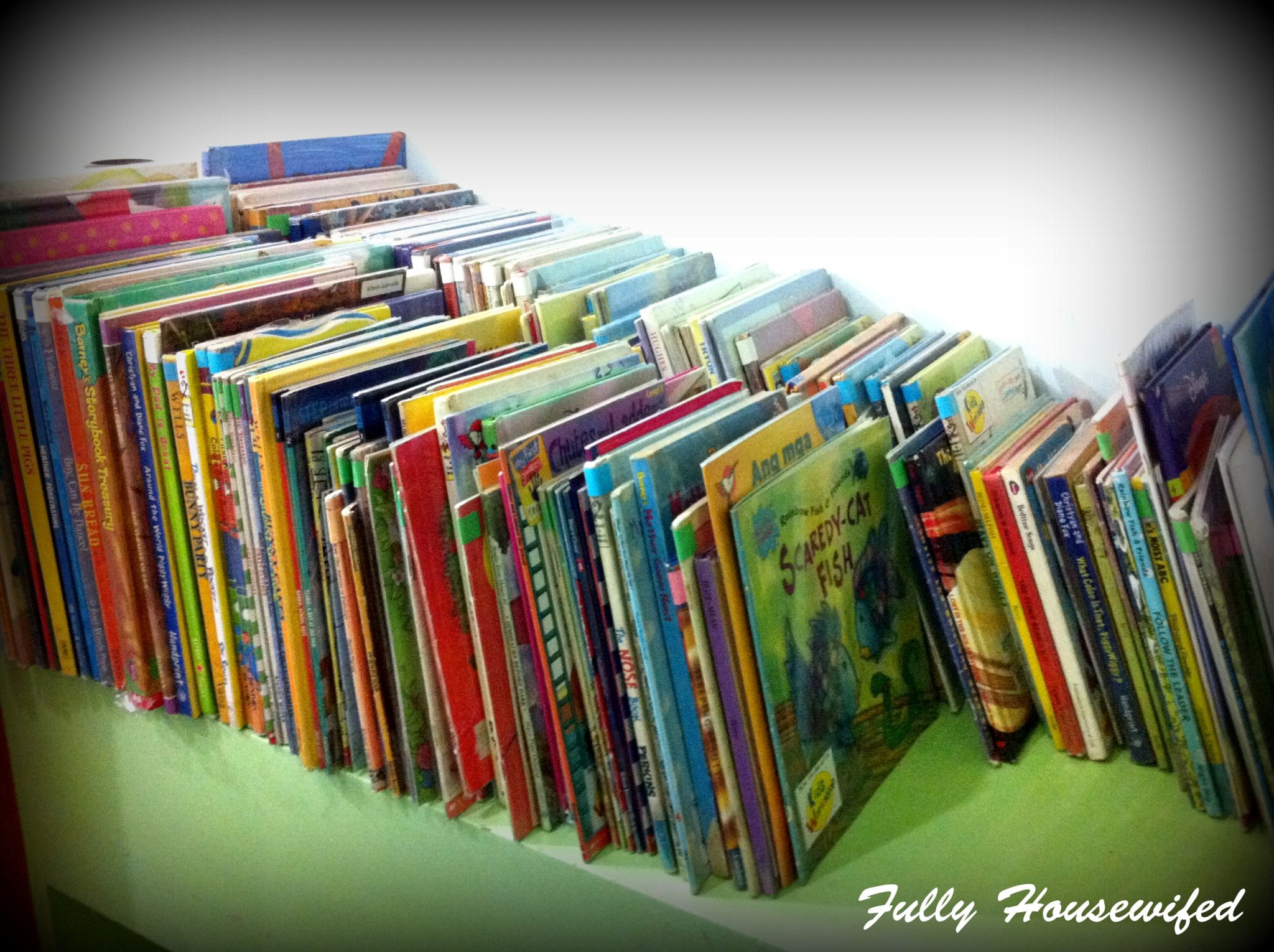 4. They've got a good assortment of toys for both girls and boys.
There were dolls and dressers, tea cups and kitchens, as well as marble runs, cars, blocks and horses.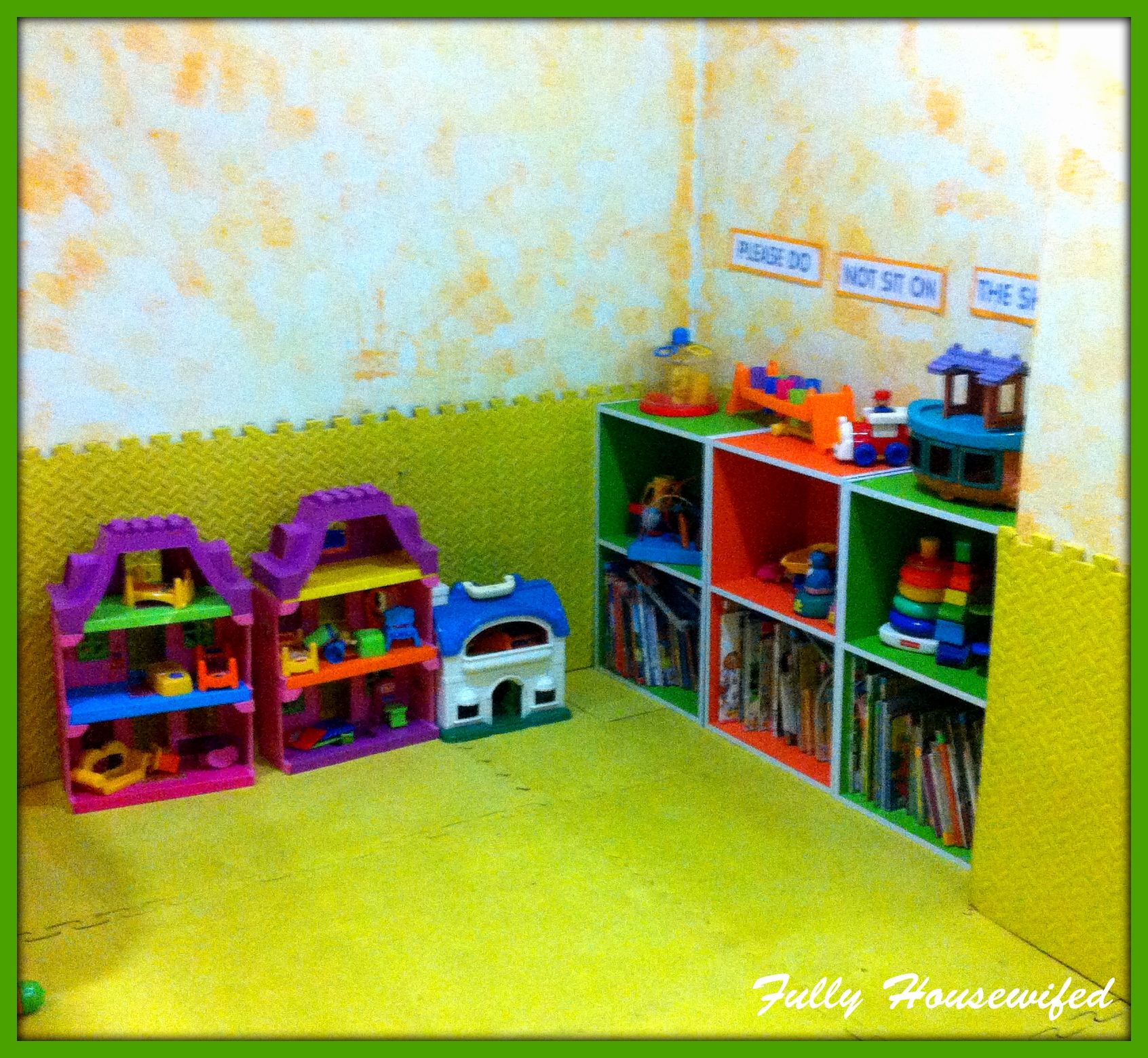 5. The staff knew the kids' names.
When a few of their loyal customers came to bring in their kids after school, the staff greeted the kids by name which tells us that they make extra effort to connect with them. I like that!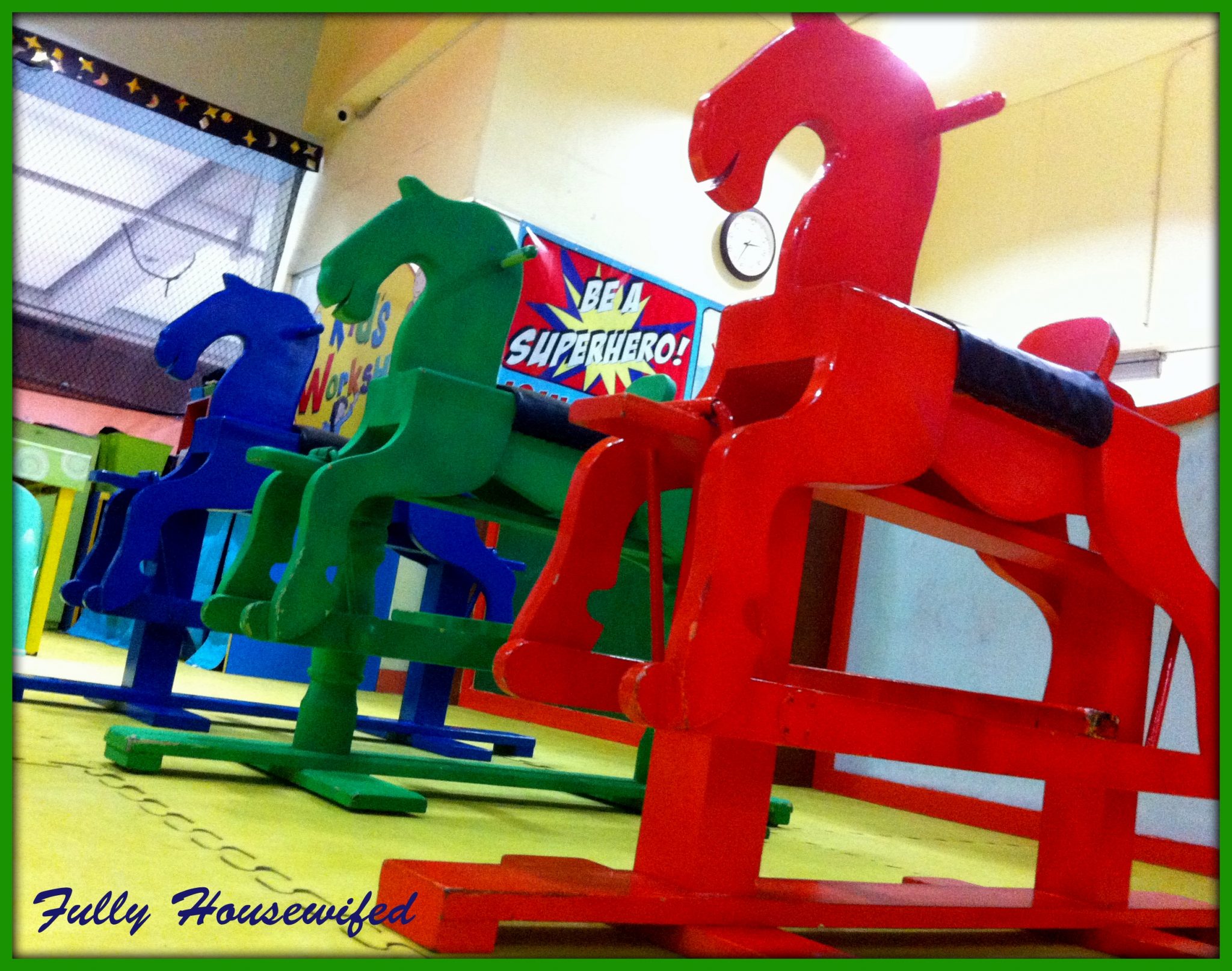 6. The slides, ropes, ledges and the hanging bridge were strong enough to hold my weight and Jay's.

That's a good sign for me that the facility is being maintained well.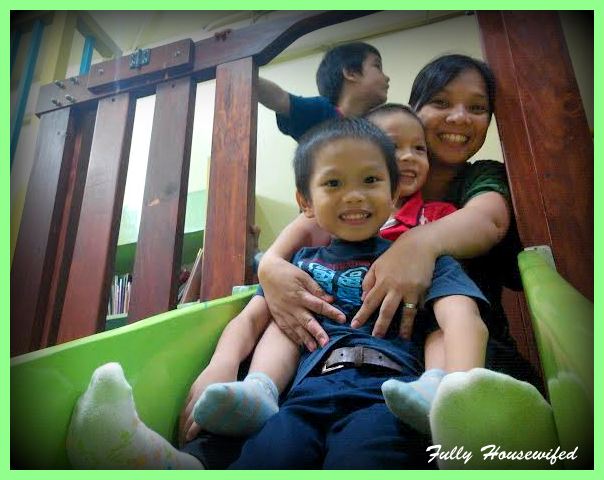 7. The kids' restroom is within the play area.
Since kids will be left behind, it's good that they didn't need to exit the play area to go to the restroom because there's one right there.
Room for improvement:
The staff far exceeded my expectations, that's for sure.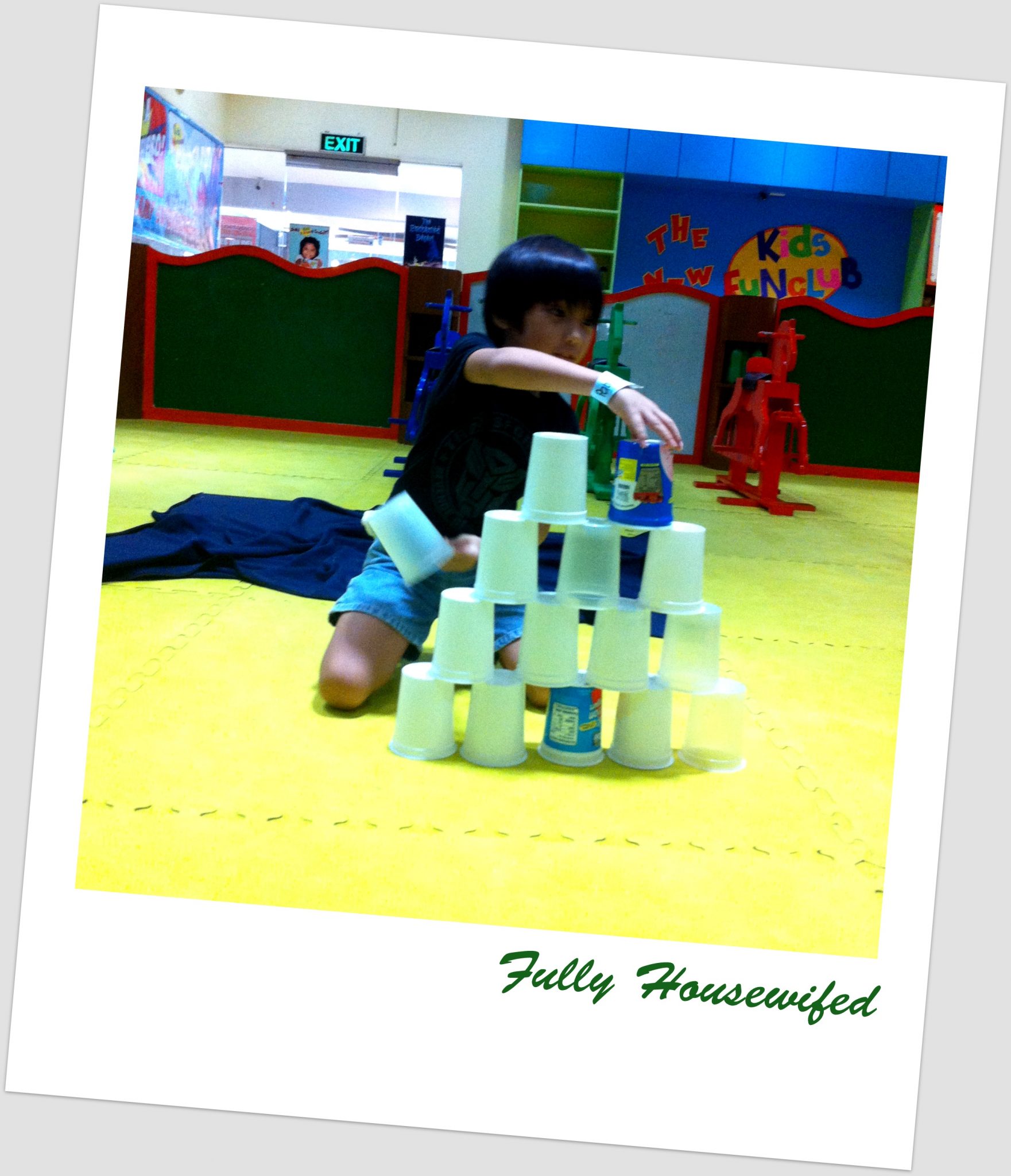 I still have to ask about their emergency procedures and exits when we come back. As a parent, I am a bit wary about the safety of my children in a facility located in the middle of a mall.
Having worked with kids for 10 years, Jay and I also can't help noting a few things in the facility that can still be improved: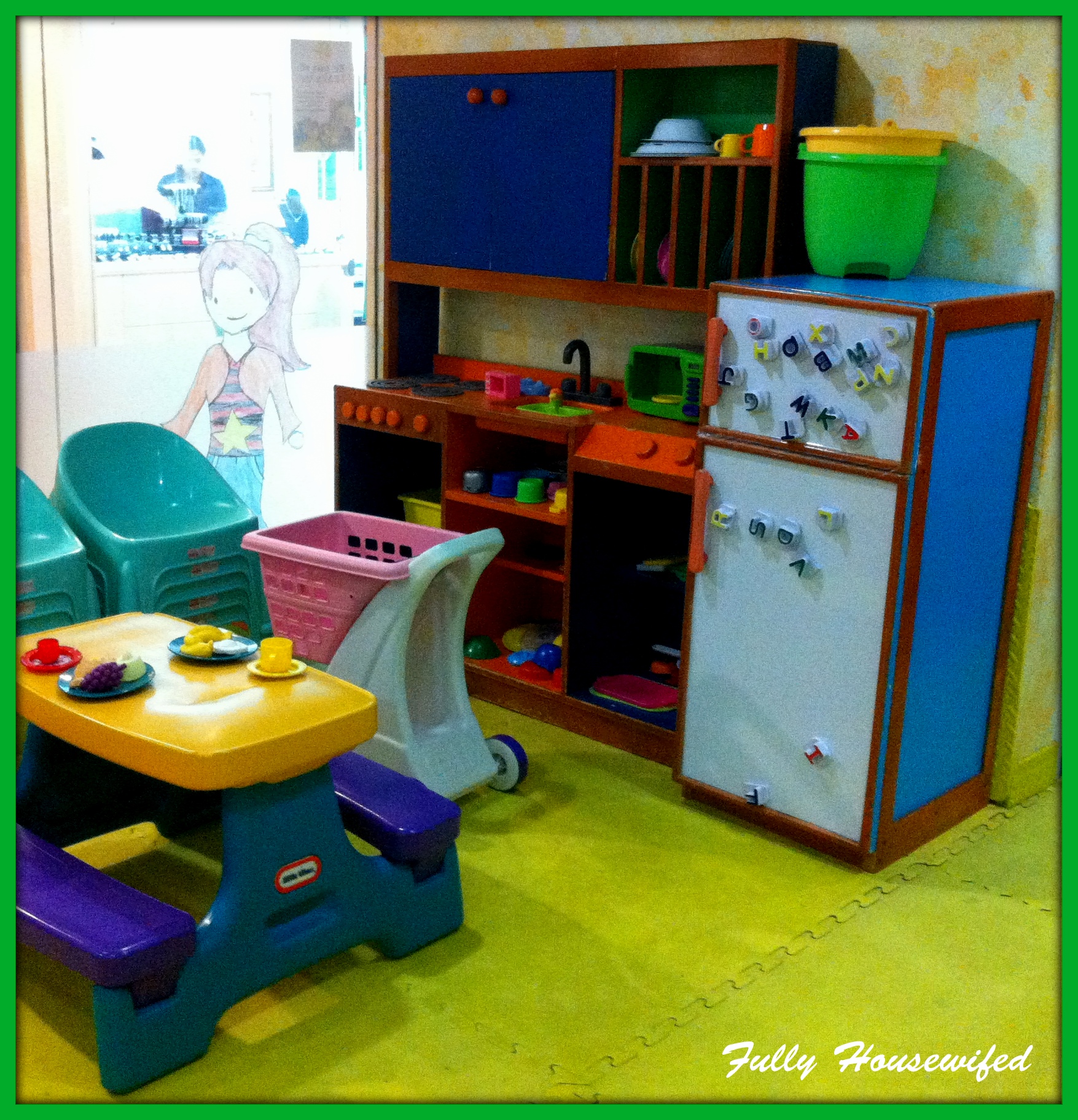 1. We prefer brighter lights.
We noticed that the areas beneath the ledges and the play house above where some toys had been placed were dimly lit.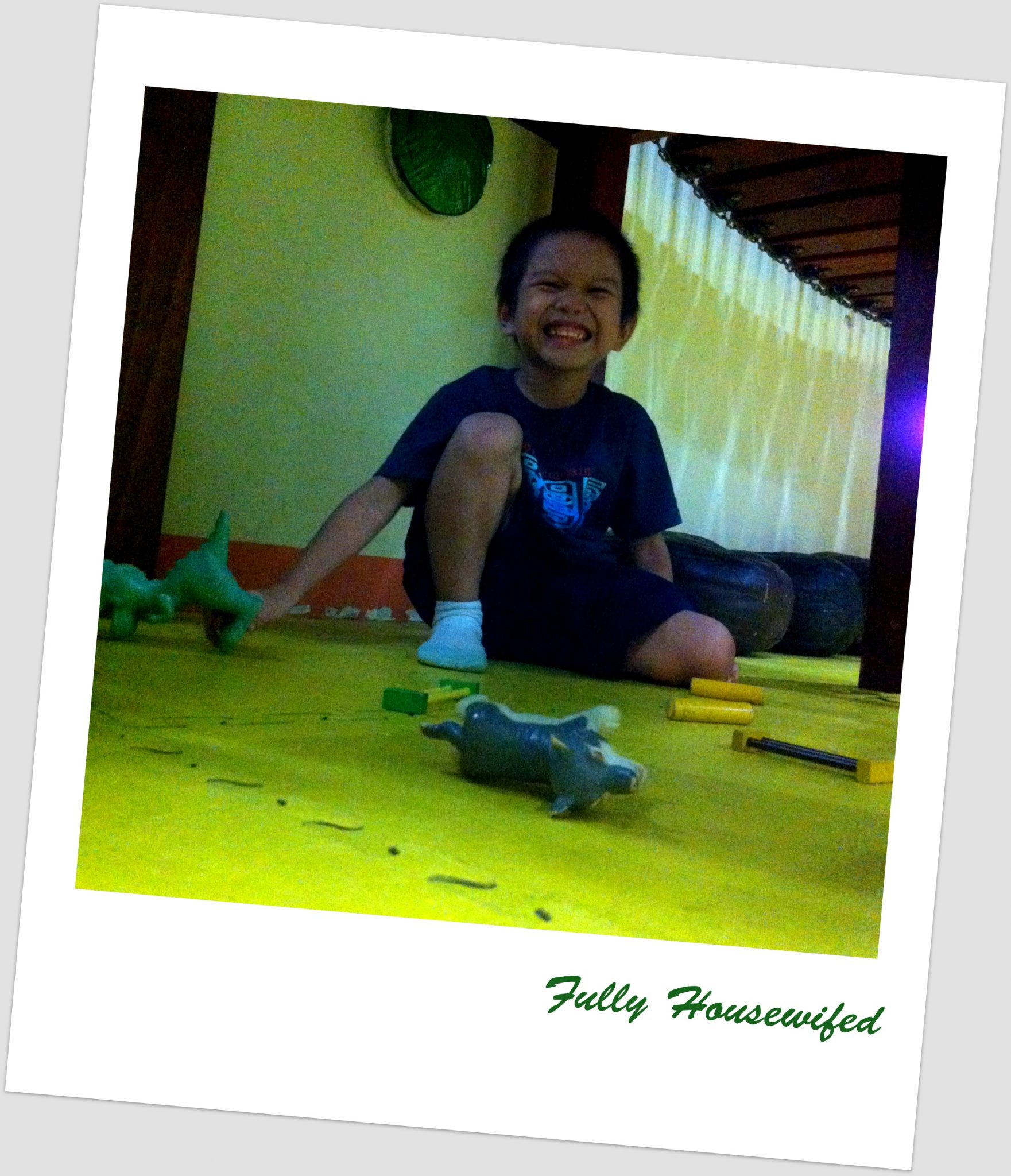 2. Add a few precautionary cushions.
Even though the staff were alert and the place is relatively safe, it might be hard for them to keep tabs of every single child on weekends when the place is packed. It would be good to add a few precautionary cushions just to make sure.
What if they have 30 kids like ours running around, swinging with their legs and sliding head-first at the same time?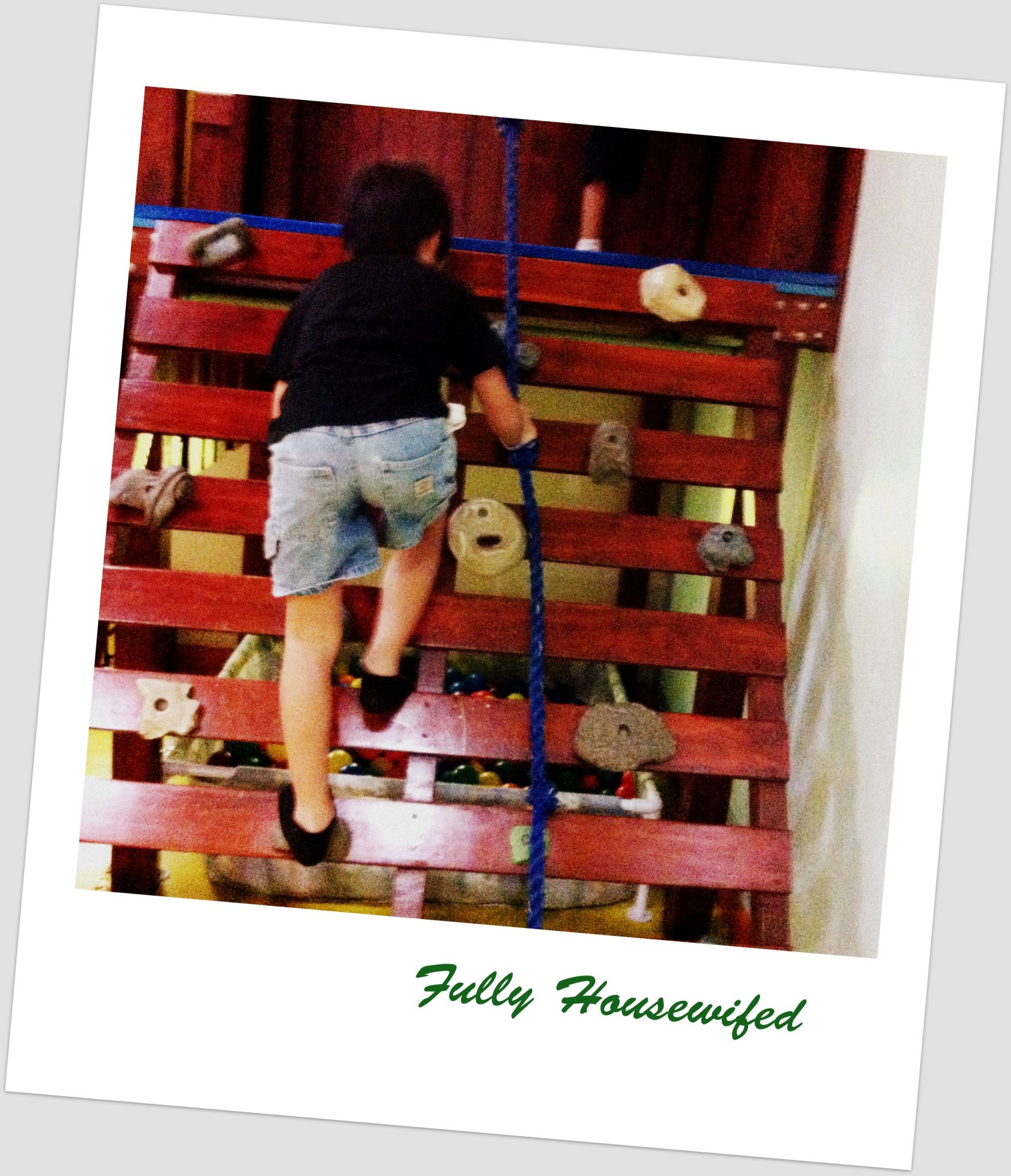 Jay is particularly concerned about the dimly-lit area beneath a ledge where a pool of balls are located. He feels a child could easily miscalculate the height and hit his head hard on the wood when he stands up.
3.  A much-fresher restroom.
The restroom was okay, but it's obviously a little worn out and was no longer fresh-smelling. Maybe an occasional spray of Lysol would help?
4. I wish there were no computers.
Okay, okay, so this is a bit too much to wish for as most kiddie venues have computer games available for those who want to play with them.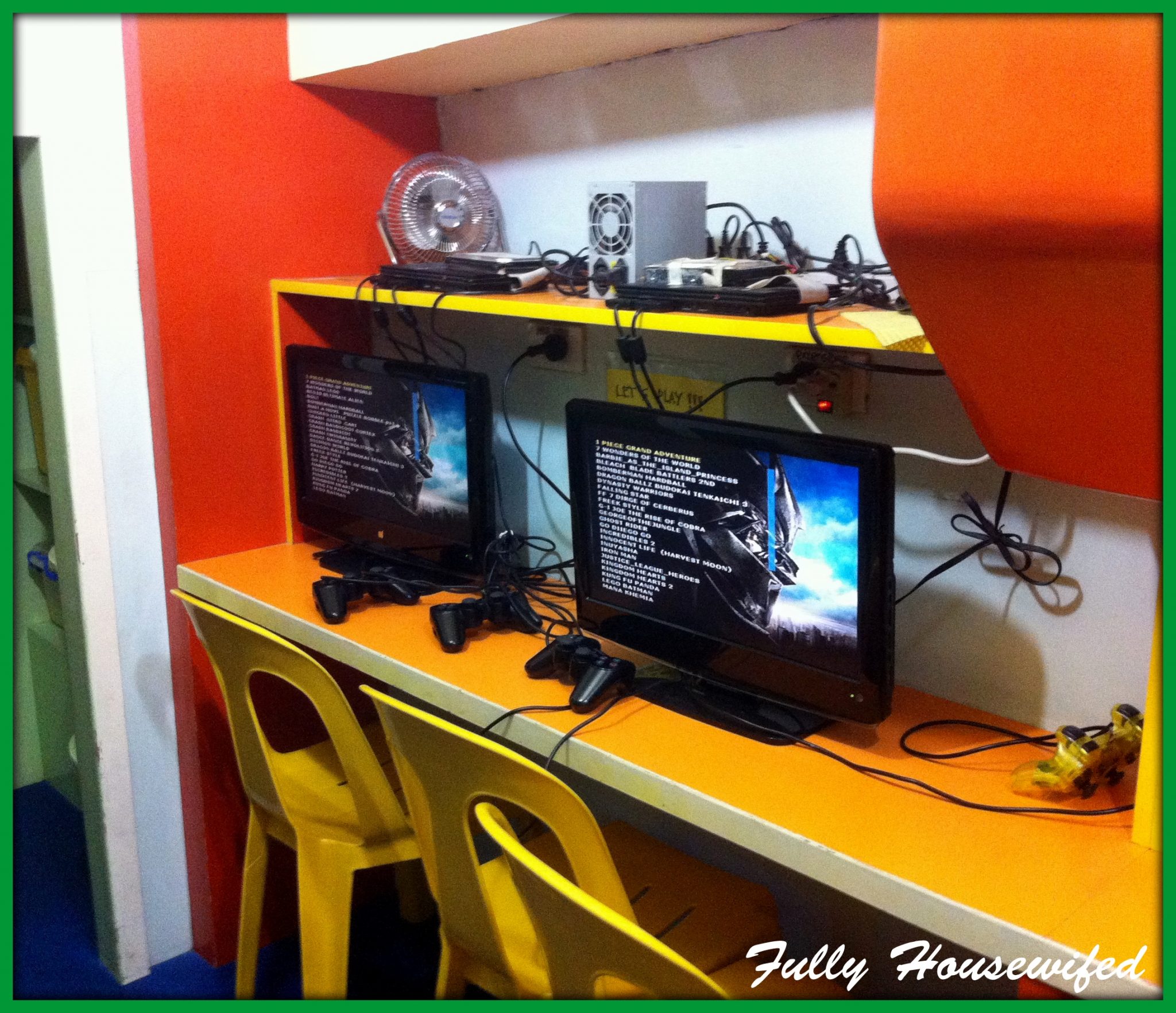 I just wish that since my kids have time to watch TV, fiddle with the computer, play with games installed in our tablet and phones at home, they didn't have the temptation to do the same at Kid's Workshop.
I would really prefer that when we bring them there, they'll be playing with toys and making good use of the play area.
The surprise that was Lukas!
All of us enjoyed Kid's Workshop but it was clear that Lukas enjoyed it the most.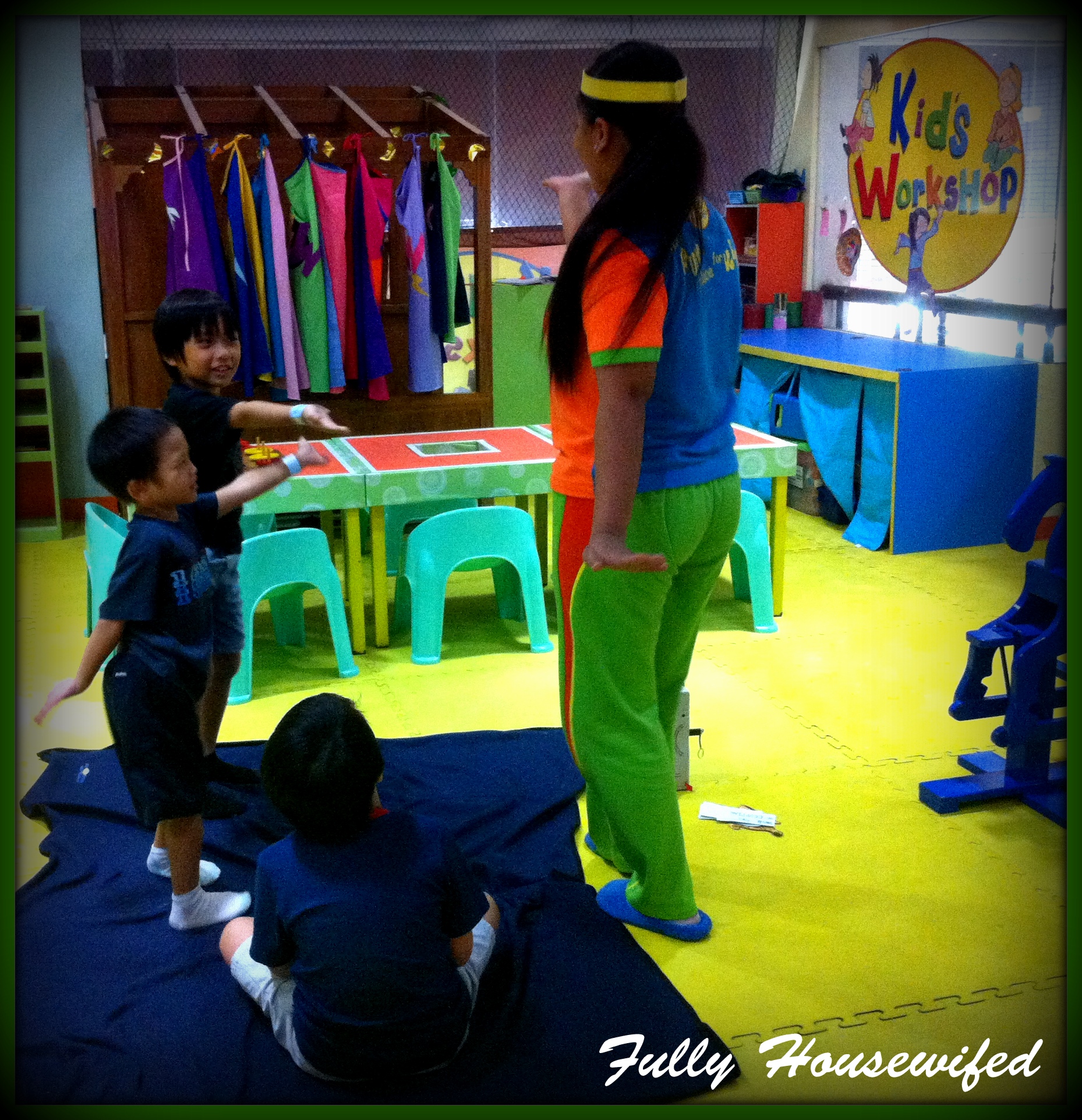 You see, that son of ours, although confident enough to carry conversations with anyone of any age, doesn't like performing.
He likes to sing and he's pretty good with the notes, we honestly believe that among all three, he's the one who took most after us, musically speaking.
Once in a while, I am able to prod him to wiggle with me, but we have never been able to convince him to dance or sing in front of anyone else outside our home.
At Kid's Workshop, we were surprised when he joined his kuya Pablo and their newly-met friend in Kinect-dancing without any prodding. Jay and I couldn't stop talking about it when the kids went to sleep that night!
(Clears throat) Please allow this happy mom to share this video with you:
[youtube https://www.youtube.com/watch?v=xtR-zKXGdDw]
My kids are the ones closest to the camera. The child dancing nearest to the horses is one of the other kids that came in that early afternoon.
Lukas signs up!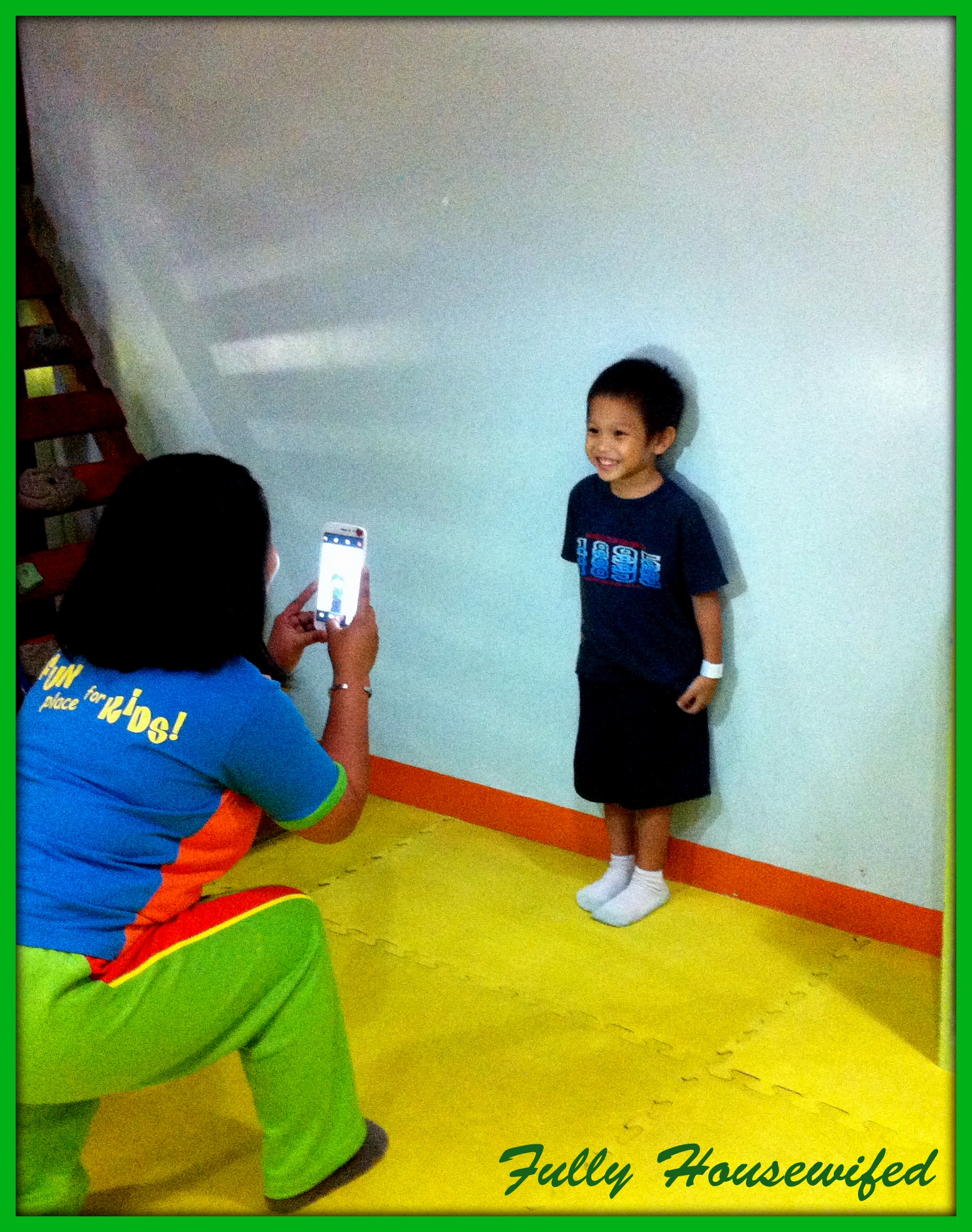 As a gift from Kid's Workshop, we enlisted Lukas to be an official member of Kid's FUNclub.
A Kids' club member has plenty of perks that include discounts and free play time.  We have yet to claim the coupons but that's what I remember from what we have been told.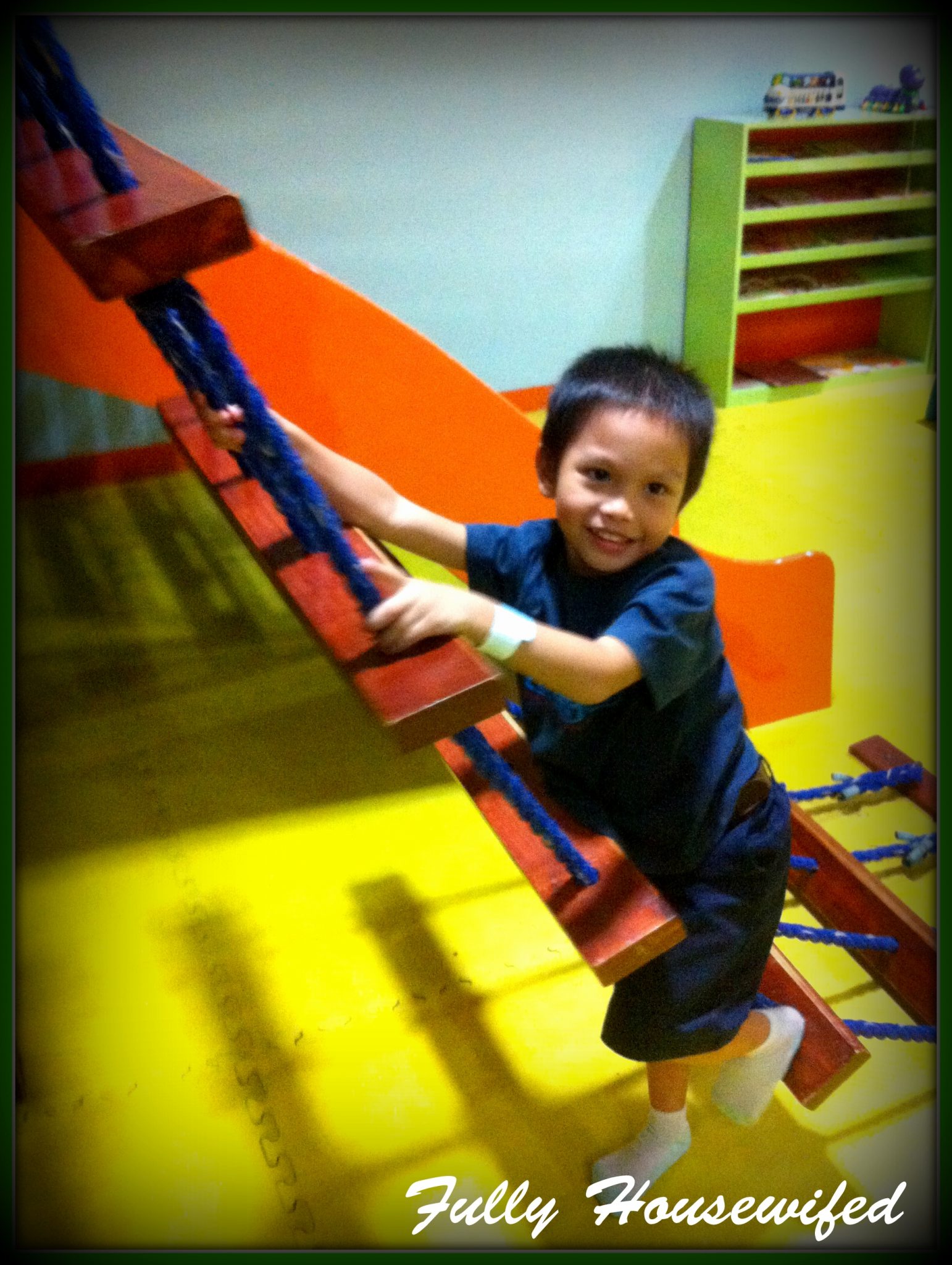 The kids have been asking us again and again when we'll go back to Kid's Workshop and we think, why not? We really had an awesome time as a family. It was wonderful to see our children freely run around in a fairly safe area.
Or maybe we should wait till Judah's birthday on January so Jay and I can leave all three of them for a couple of hours and have our date. Good idea? I think so!
(And the kids howl, "NOOOOOOOOOOOO!!!!!!!!!")
If you want to see more pictures that I took of Kid's Workshop, click here.
You can visit Kid's Workshop at the 2nd level of Greenhills Shoppesville. You can hold kiddie parties there for kids as many as 30.
Special thanks to Mommy Bloggers Philippines and Kid's Workshop.
Disclaimer: We were invited by Kid's Workshop to visit their facility and experience it with two of our children, free of charge. We paid for our youngest's entrance, and all of what I have written are my honest opinions about the venue and their activities.