Easy Recipes: Miel's Hainanese Chicken Recipe Hack
We were on our way to the supermarket early one evening when a post on my Facebook news feed caught my eye! My friend, Miel, just posted about the success of her Hainanese Chicken dish!
I quickly sat back and messaged her to let me in on her recipe so I can include the ingredients in my list of groceries. I seriously needed to satisfy a craving I've had since our visit to Wee Nam Kee a few days ago.
Turns out it was so easy to make. This was our dinner that evening: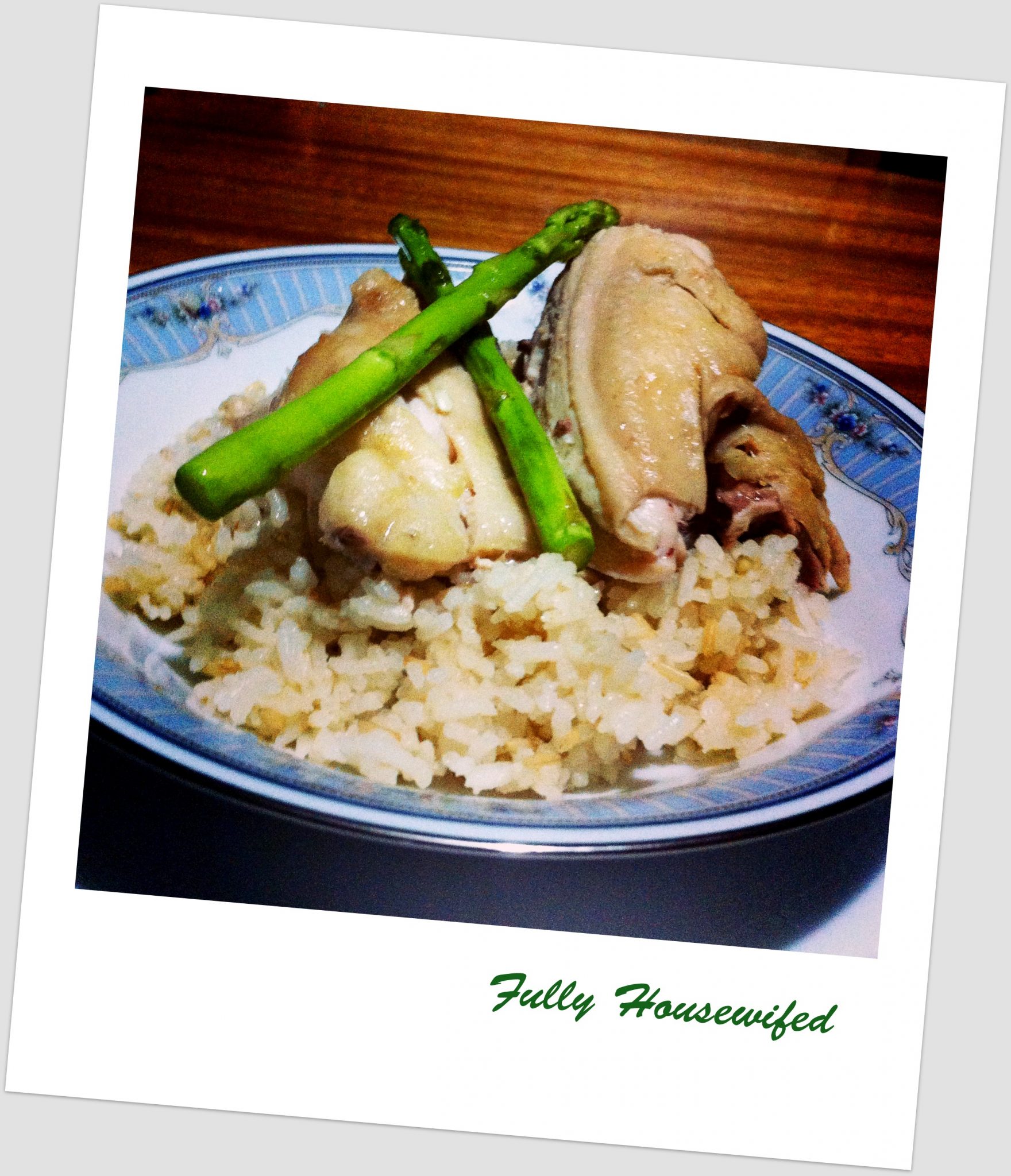 You can try it yourself if you're craving for some "Hainanese". Here's what you need to do:
Ingredients
1/2 Chicken
1 pack of McCormick Rice Cookers Hainanese Chicken Rice recipe mix
Salt
Cucumbers, thinly sliced (optional)
Asparagus, steamed, sauteed, or boiled (optional) I tried eating it raw and it tasted so bad!
Ginger, grated
Hoisin sauce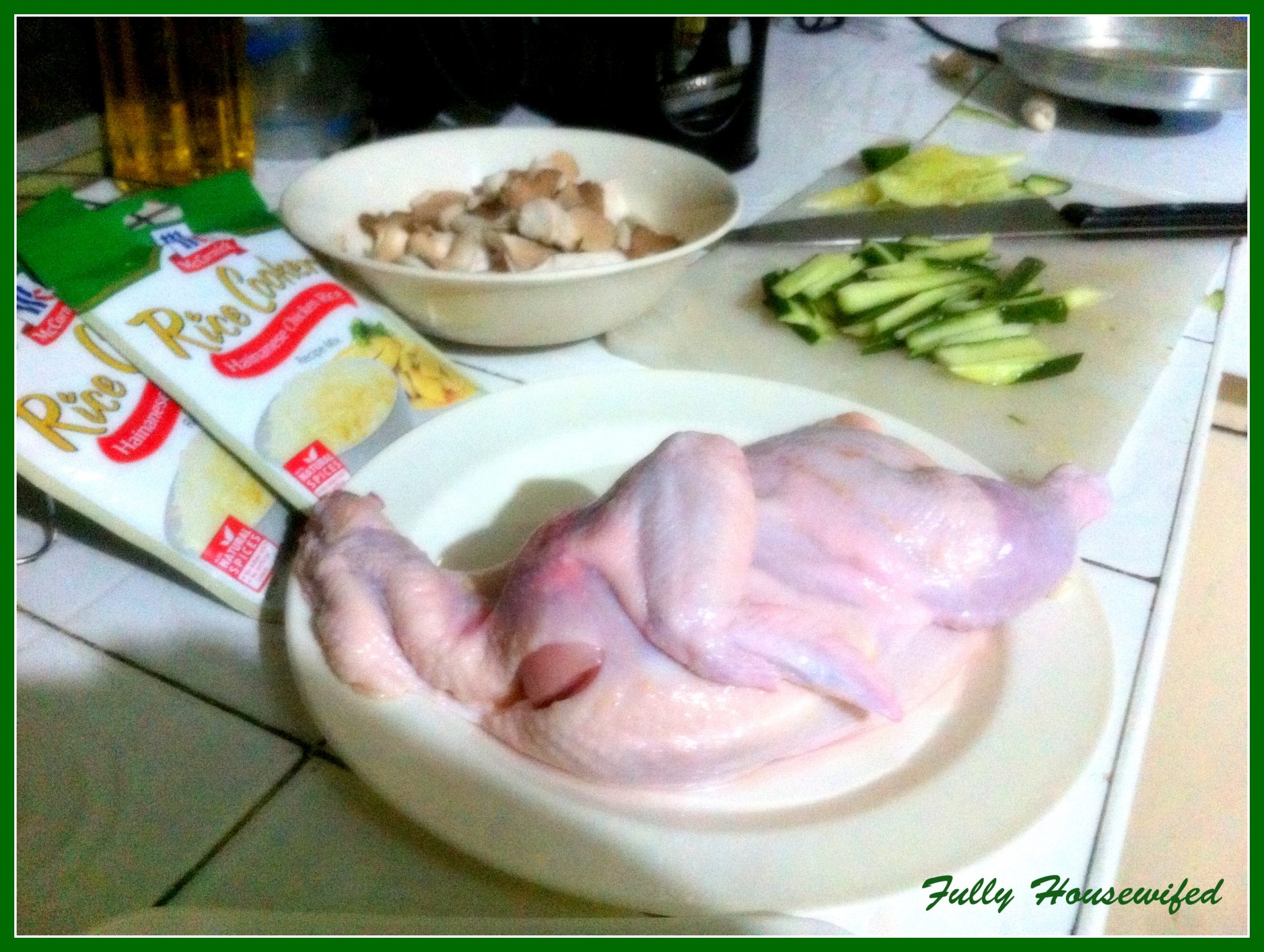 How to prepare:
1. Boil the chicken in 4 cups of water mixed with 1 pack of the Hainanese Chicken Recipe mix.
2. Add a little salt, to taste.
3. When the chicken is tender, turn off the stove and let the chicken sit in for a while.
4. Chop into pieces and arrange on plate, add the cucumber slices and the boiled asparagus.
Note: Miel's instruction was to use the water used to boil the chicken, to cook the rice. Because we were so hungry and that would take some time, we decided to just cook the rice with a new pack of Hainanese Chicken Rice mix and just followed the instructions written on the back.
To make sauce: Mix a bit of Hoisin sauce in hot water. I spilled my sauce on my chicken and cucumber and ate them all together. Spoken like a true eater, you think?
Mushrooms!
I also happened to have come across beautiful, mashmallow-y mushrooms at the supermarket, so I got them, boiled them in a bit of water, with ginger, salt and pepper, and a bit of Hoisin sauce. Here's how it turned out: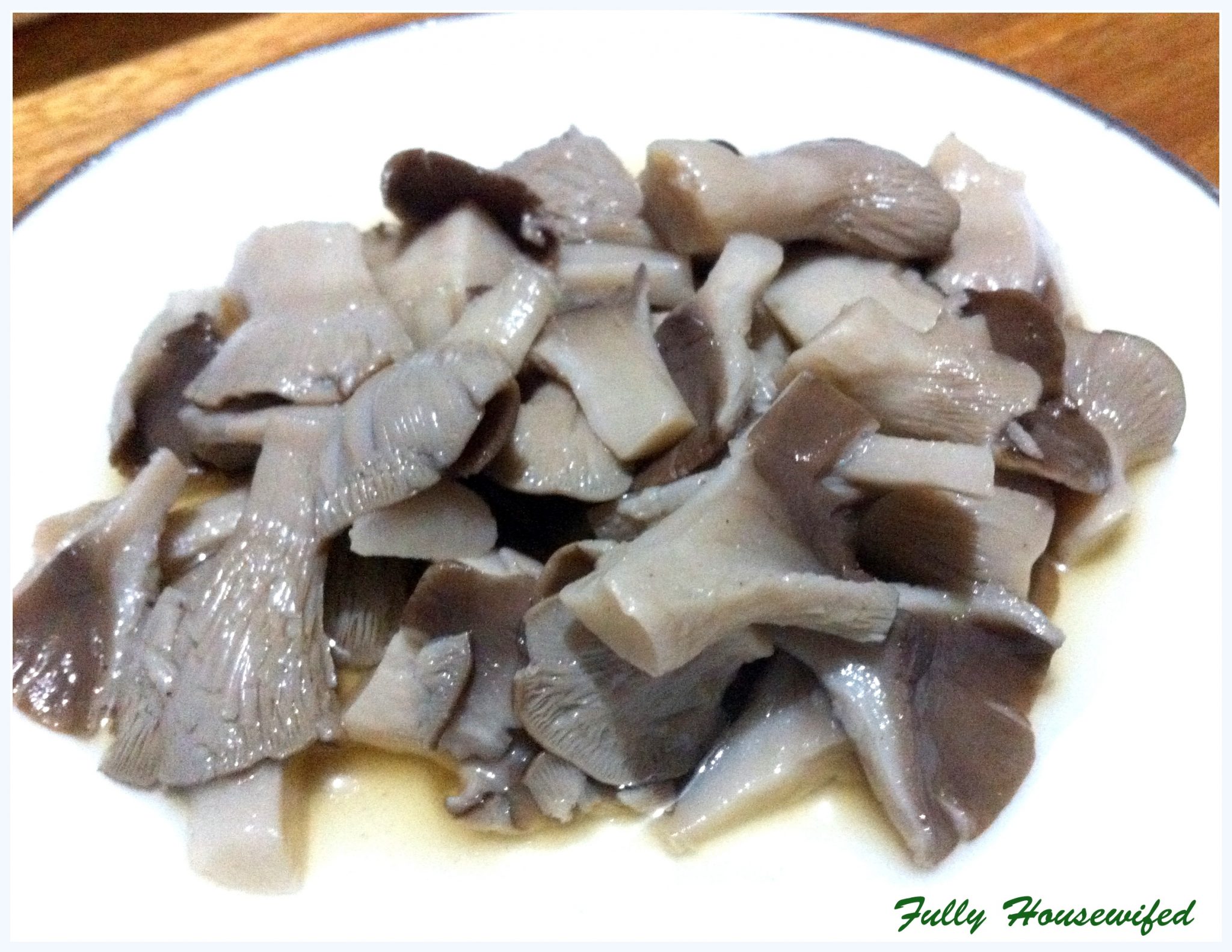 So what do you think? You want to give it a go? Let me know how yours go.  Enjoy your Hainanese!