Homeschooling: Feeding Guinea pigs and Bunnies at Ark Avilon Zoo
Taking the kids to Ark Avilon Zoo yesterday was totally unplanned.
We originally just wanted to stay home and relax the holiday away, but the kids appeared bored so, at around lunch time, after checking out several websites on kiddie venues, we decided to take the kids to see the animals at Ark Avilon.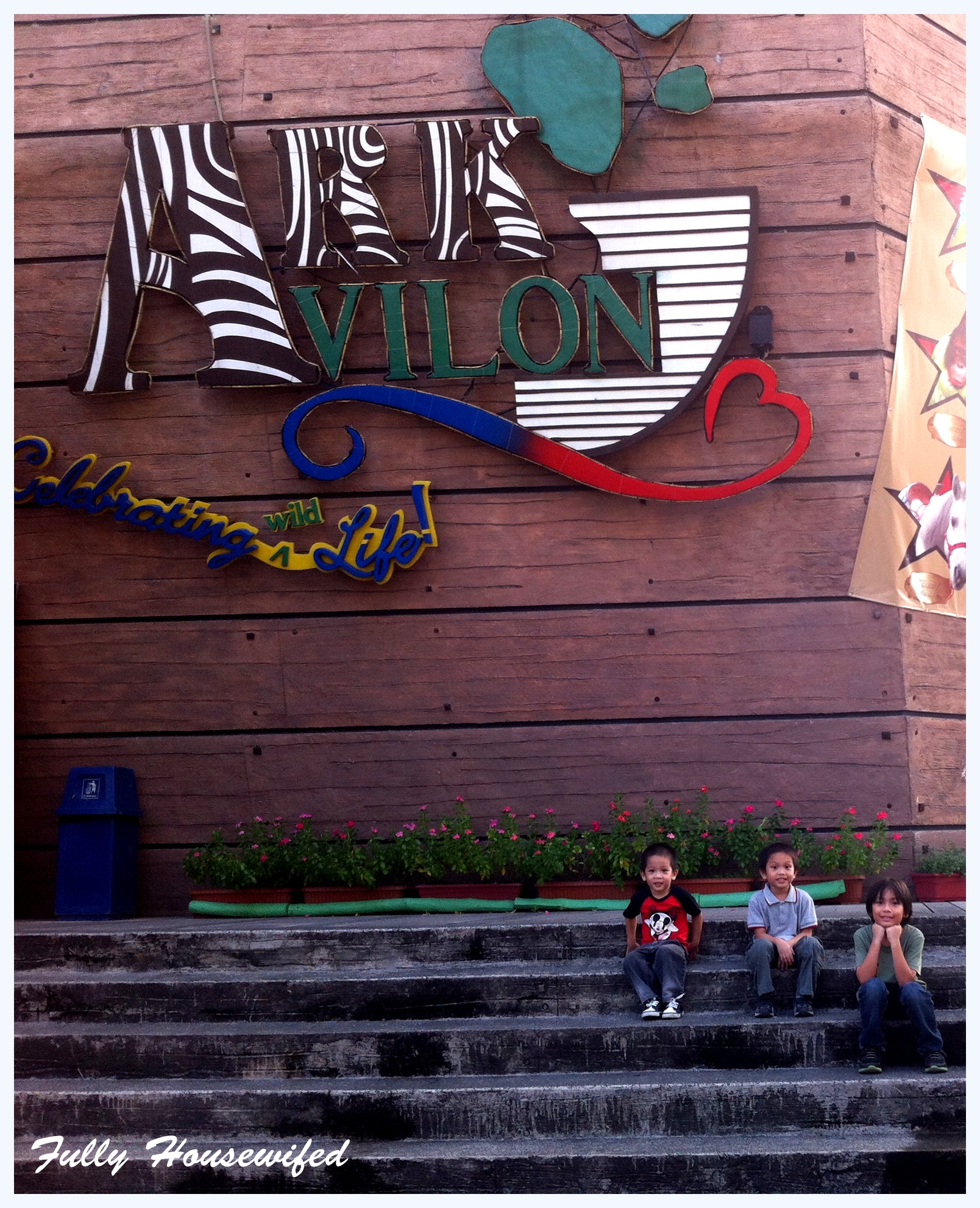 If you have more than one kid, I'm sure you get how much time it takes to get everyone ready, plus, we had to pass by for baby wipes at 7-11, as I was pretty sure some small hands were going to get dirty at the zoo.
We got to Ark Avilon nearing 5 PM, the place closes at 6 M. There weren't too many people, it was a long-weekend type of holiday, so a lot of families have chosen to go for out-of-town respites.
We no longer caught the much-talked-about Orangutan, but there were still some nice stuff for the kids to see.
Birds at the entrance
Ark Avilon is an indoor zoo, we didn't have to worry about the rain as we go around to see the animals. We were greeted by a display of different birds as soon as we entered the zoo's premises and Judah was thrilled, just as Lukas had been at Kids' Workshop.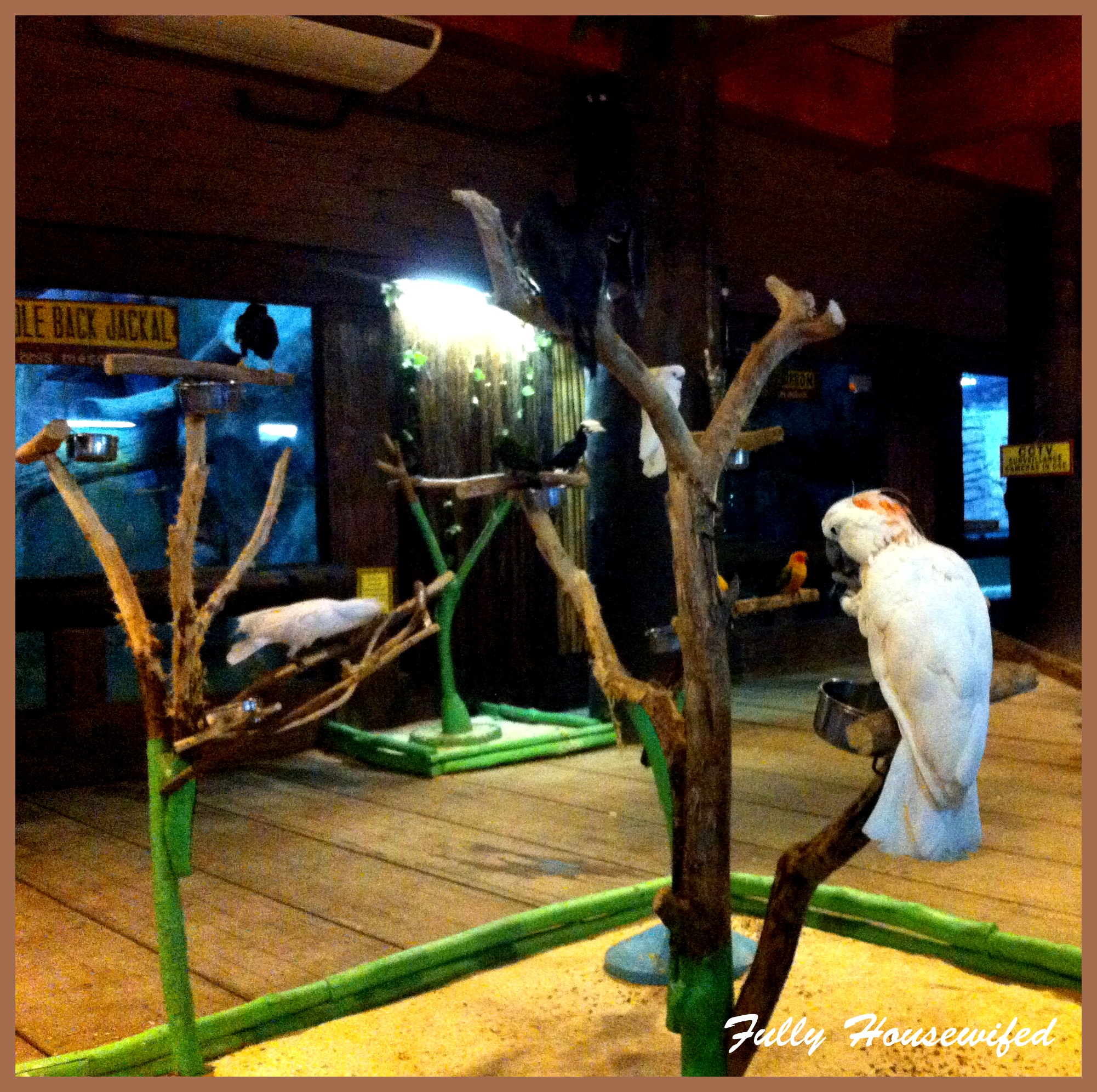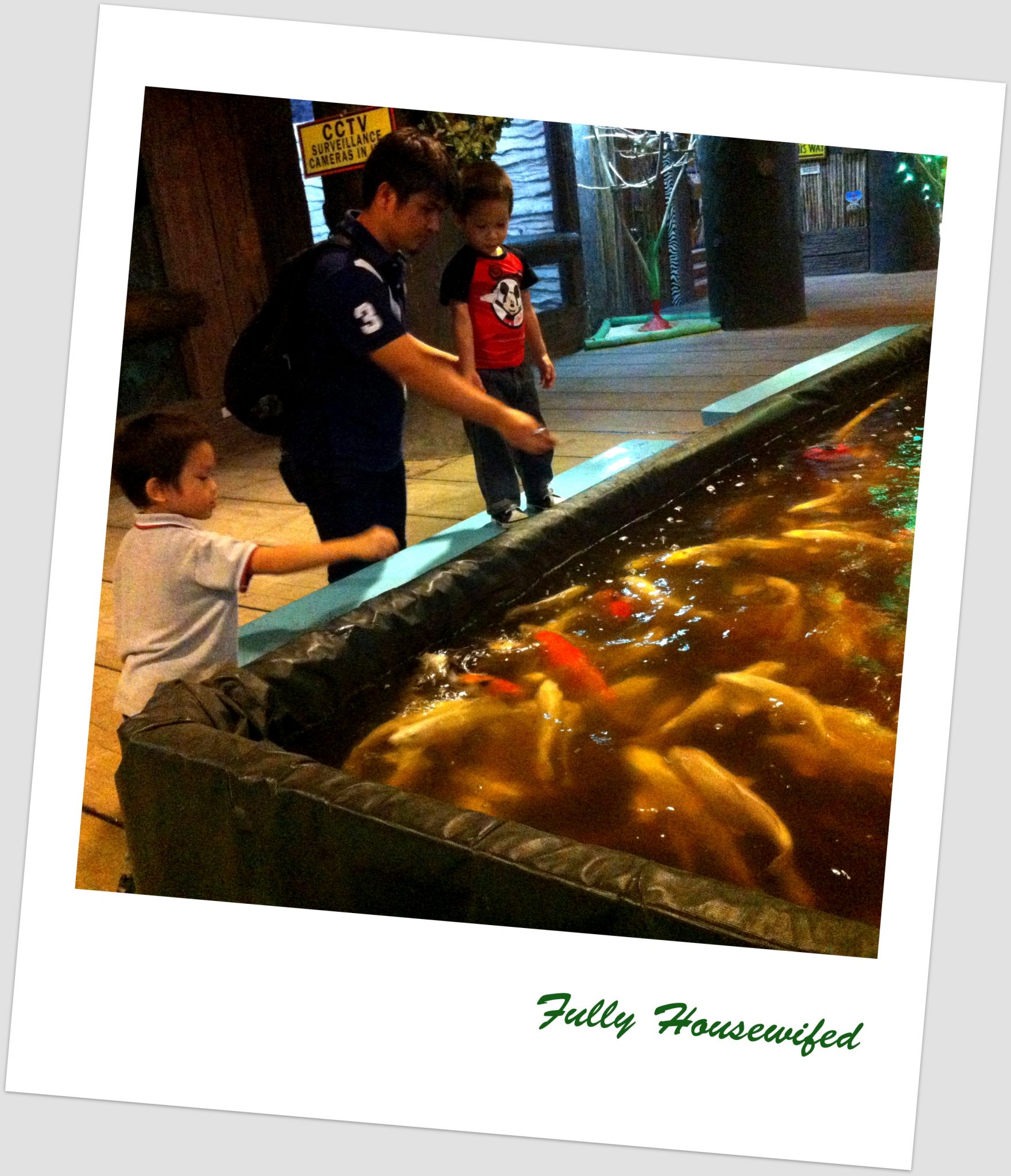 We let the kids feed the fish in the fish pond for a while, but quickly moved along to see what else they had.
There was a variety of leopards and tigers, and some snakes, meerkats that like attention, prairie dogs that buried themselves under the sands in their cages,  turtles, donkeys, goats, and penguins.
There were also Bormean pigs, hornbills, fruit doves, a bear cat that Jay thought was just a stuff toy on display, and lizards.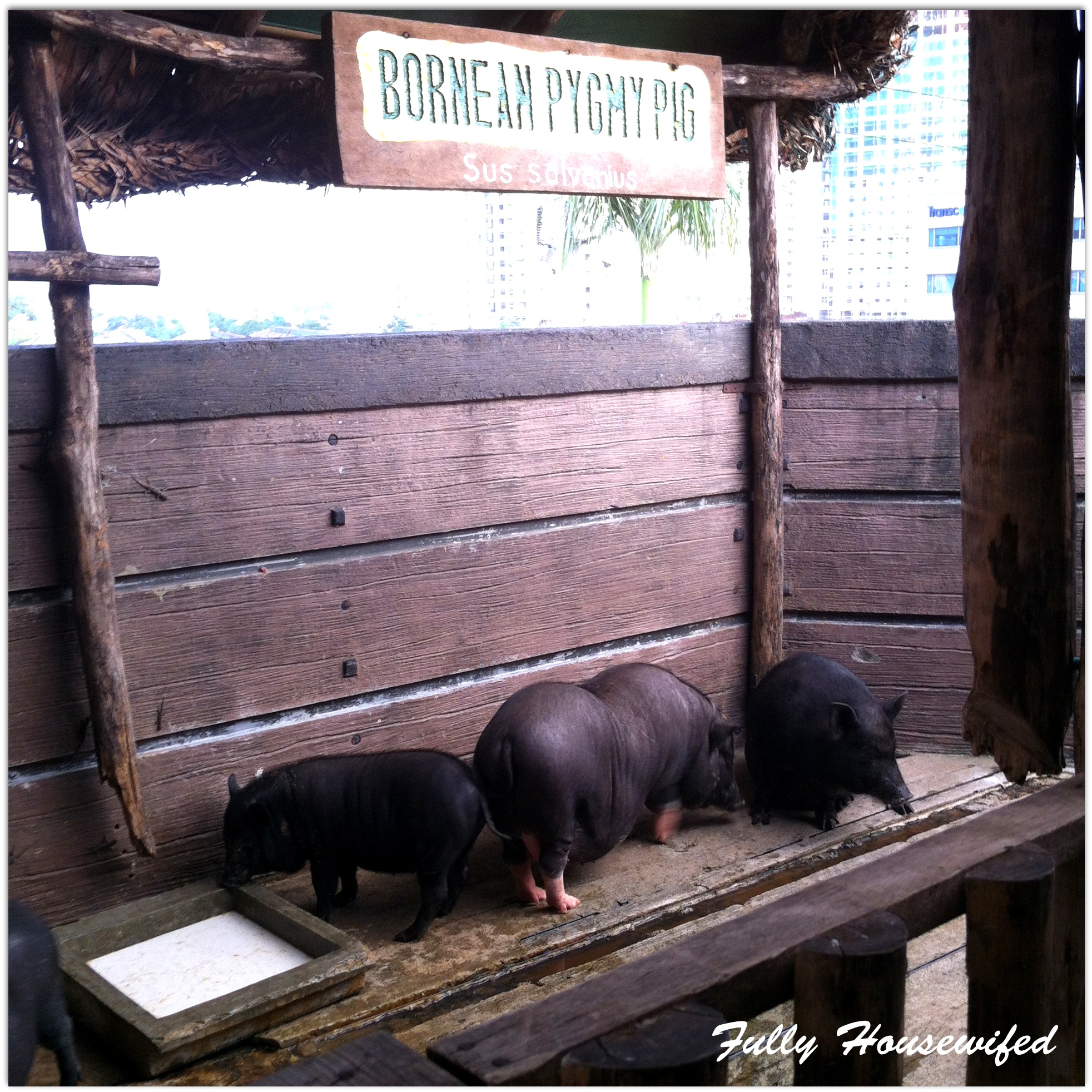 It was somewhat similar to Residence Inn, except that in Ark Avilon, there were no riding on donkeys and there were no pythons slithering on picnic tables like kings.
We also didn't meet Bonnie, the mommy Croc that recently gave birth, but I think we met one of her babies. The little freshwater croc was in a tiny aquarium by the entrance. We only noticed it and a few other small animals on our way out.
I read somewhere that feeding milk to the lamb is a must-do there, but since we came late, the kids didn't get a chance to do that.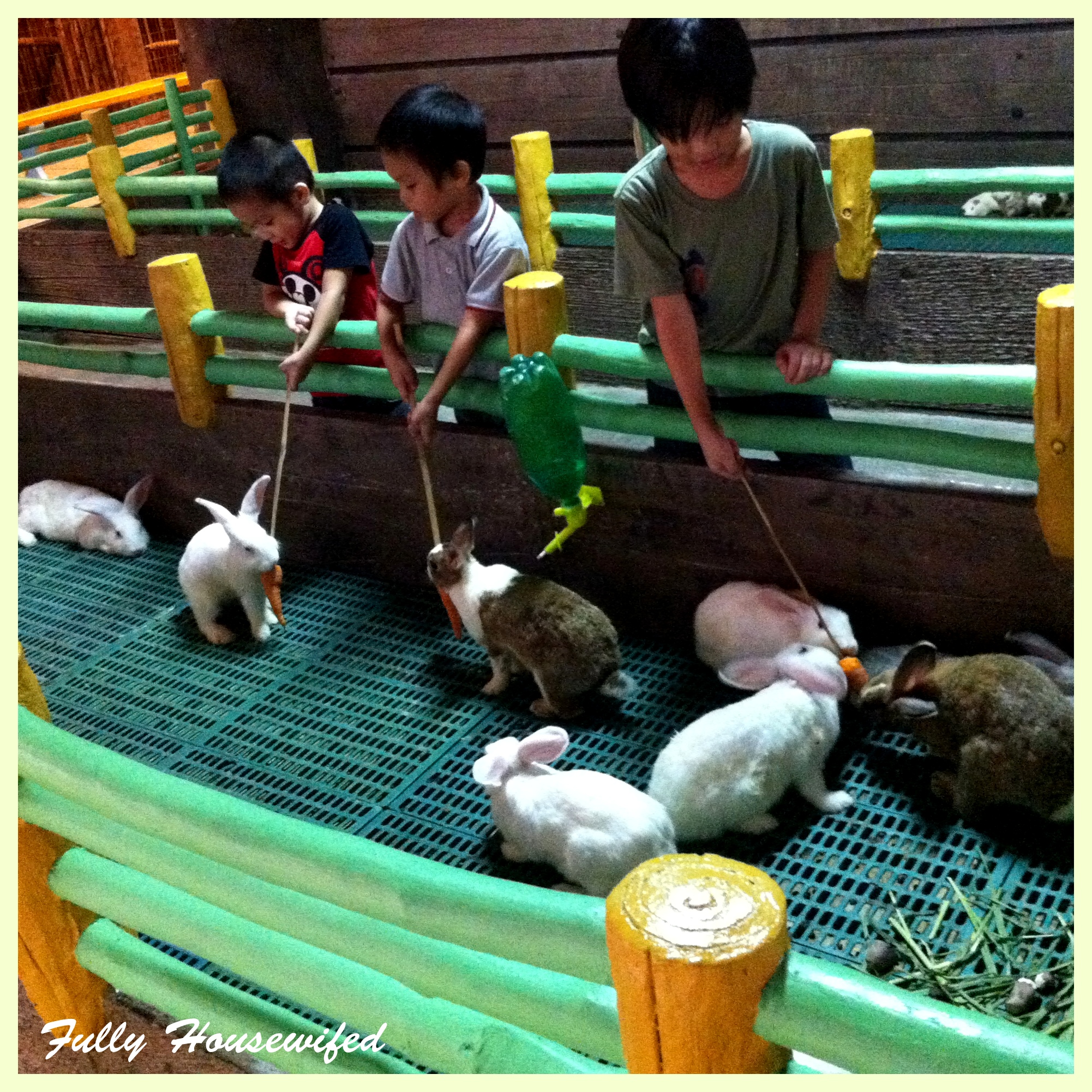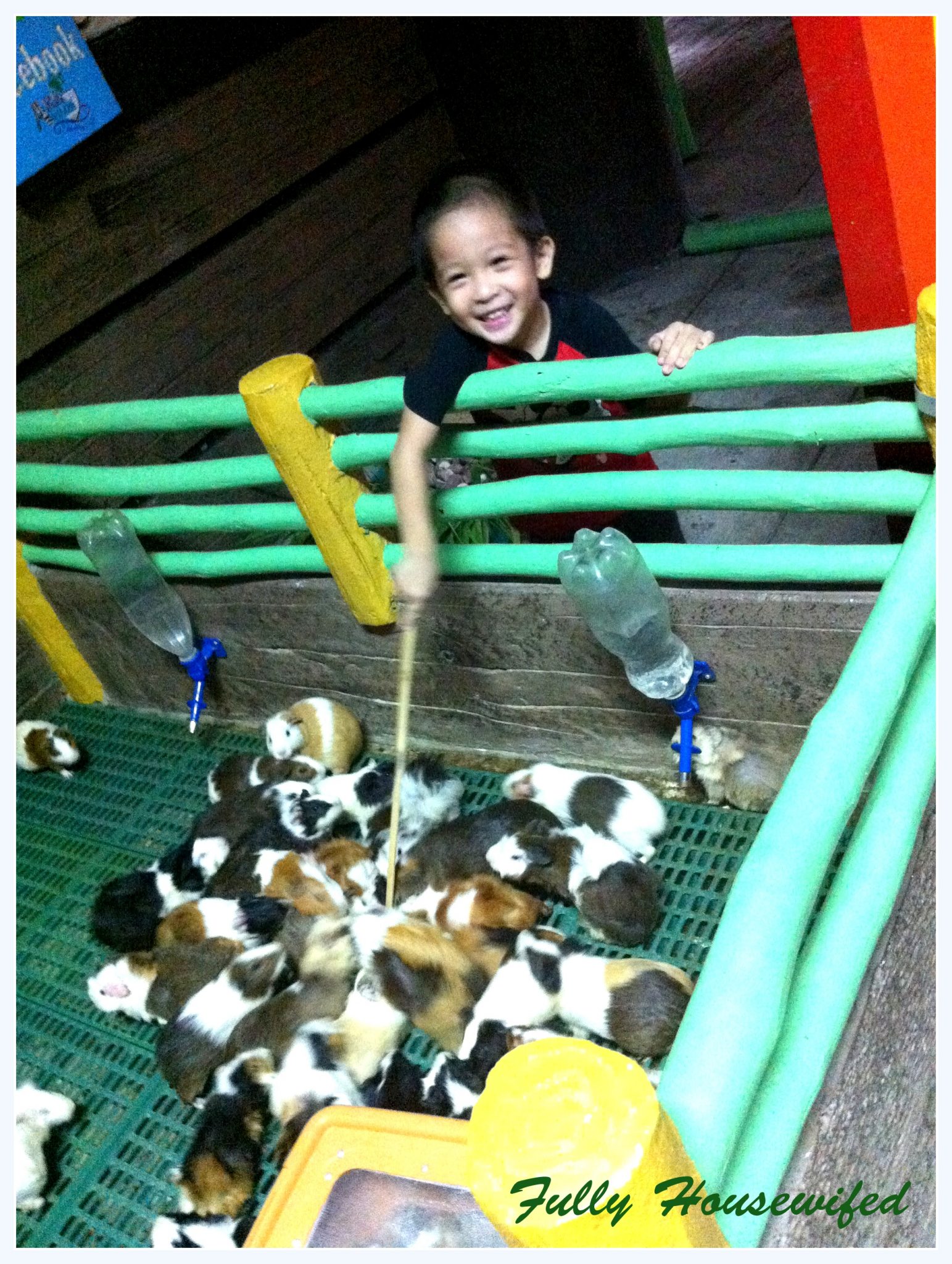 What they let the kids do was to feed carrots to the bunnies and to the guinea pigs.
I loved watching them extend the sticks, with the carrots at the end, to the animals and listen to them laugh as the animals scrambled towards the food for a nibble.
What we think about Ark Avilon
We like Ark Avilon. It's nice that there's a zoo nearby to take the kids to see and observe animals.  We haven't had a car in months and it's good that a cab ride doesn't cost us too much.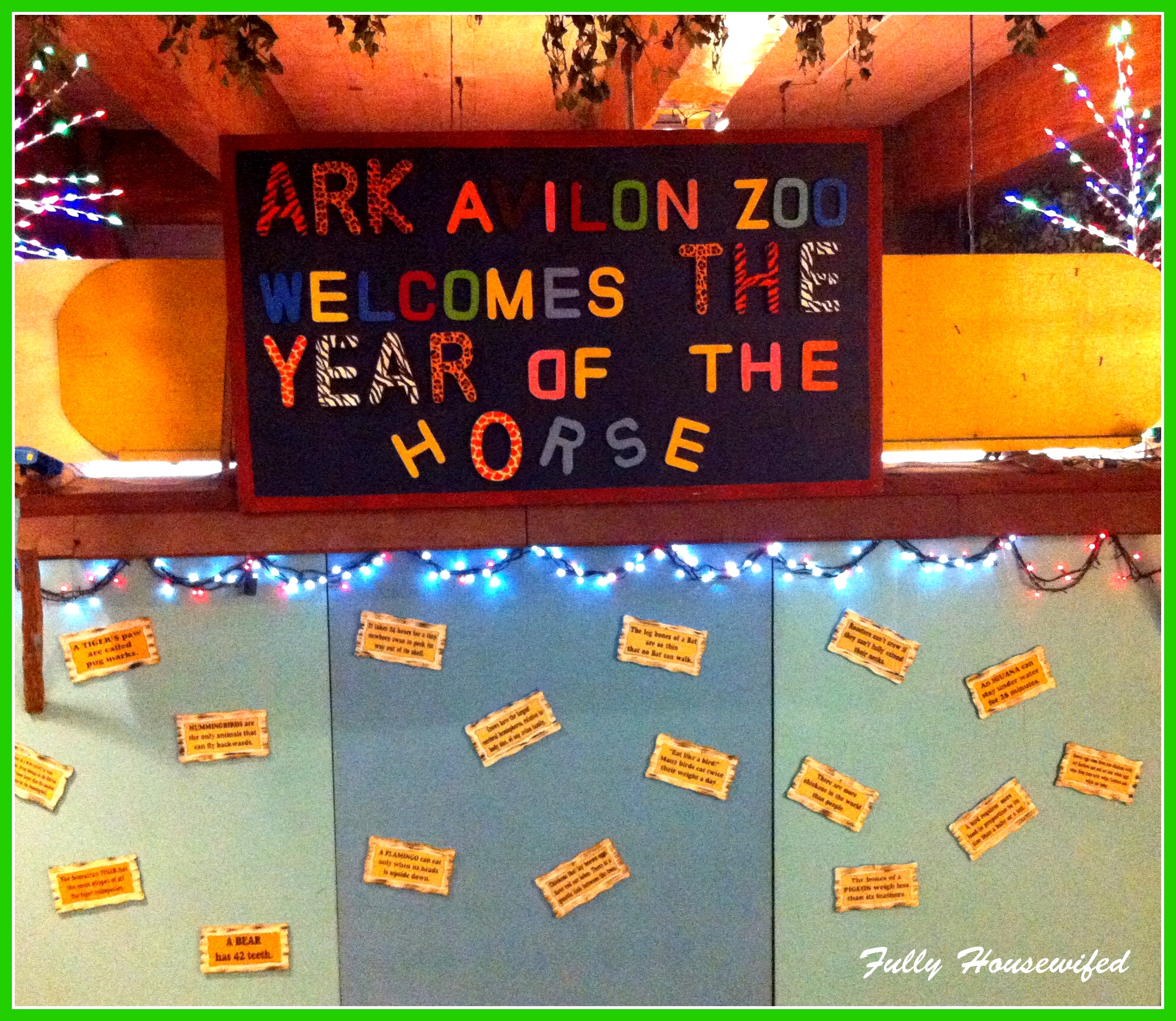 I also enjoyed reading the fun facts they had on a board by the stairs. I think families that visit Ark Avilon should take a look at that board and learn a few things about these fascinating animals.
Here's an example of a fun fact they had on that board: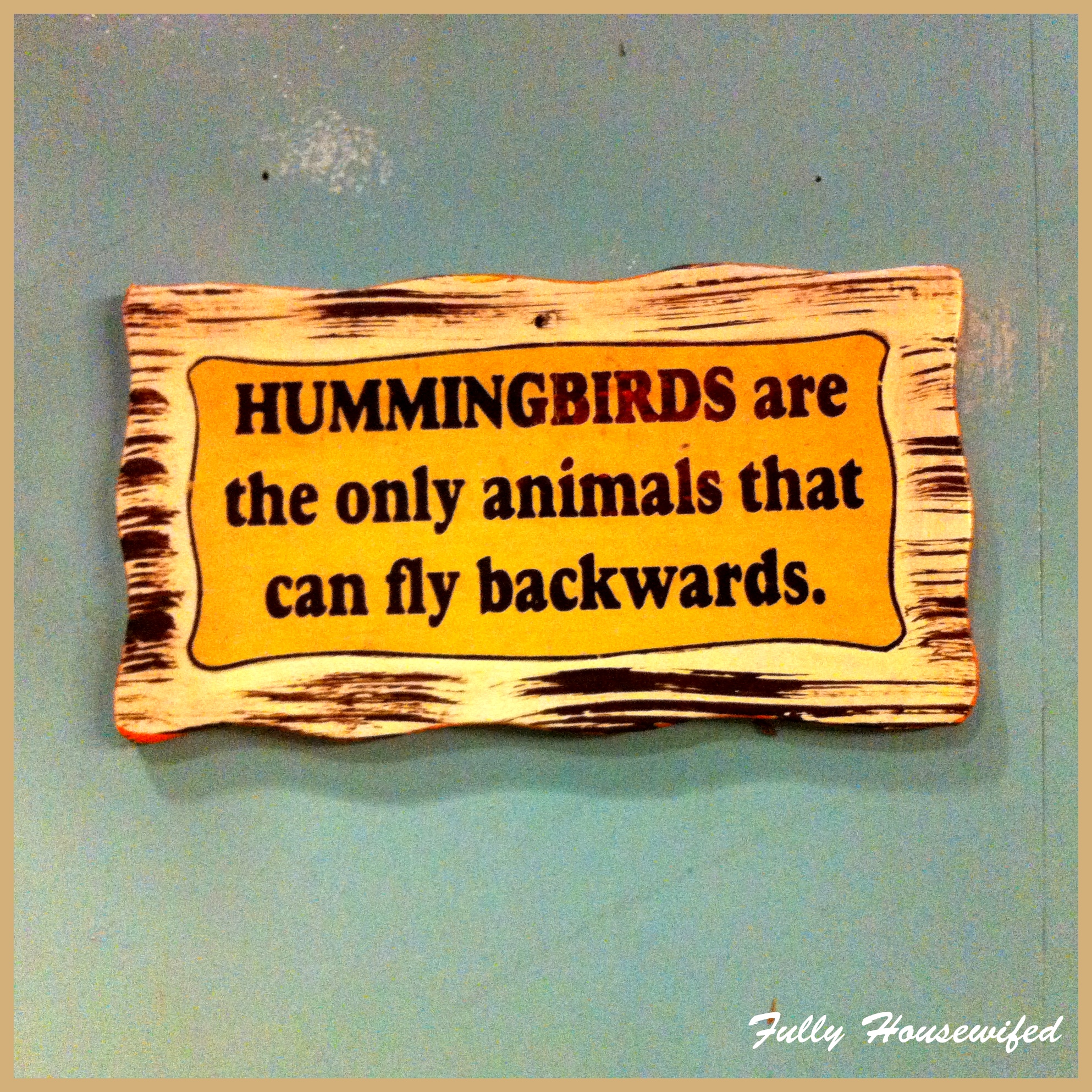 I'm actually rolling out a few more of these on Fully Housewifed Facebook page, so stay tuned!
In terms of fees, we think that the entrance fee of Php 300 per person can be a bit steep for a family of five, considering how small the place is and how few the animals are.
We still have to pay extra to have our picture taken with some of the animals using our own cameras and buy feeds if we were to feed the animals.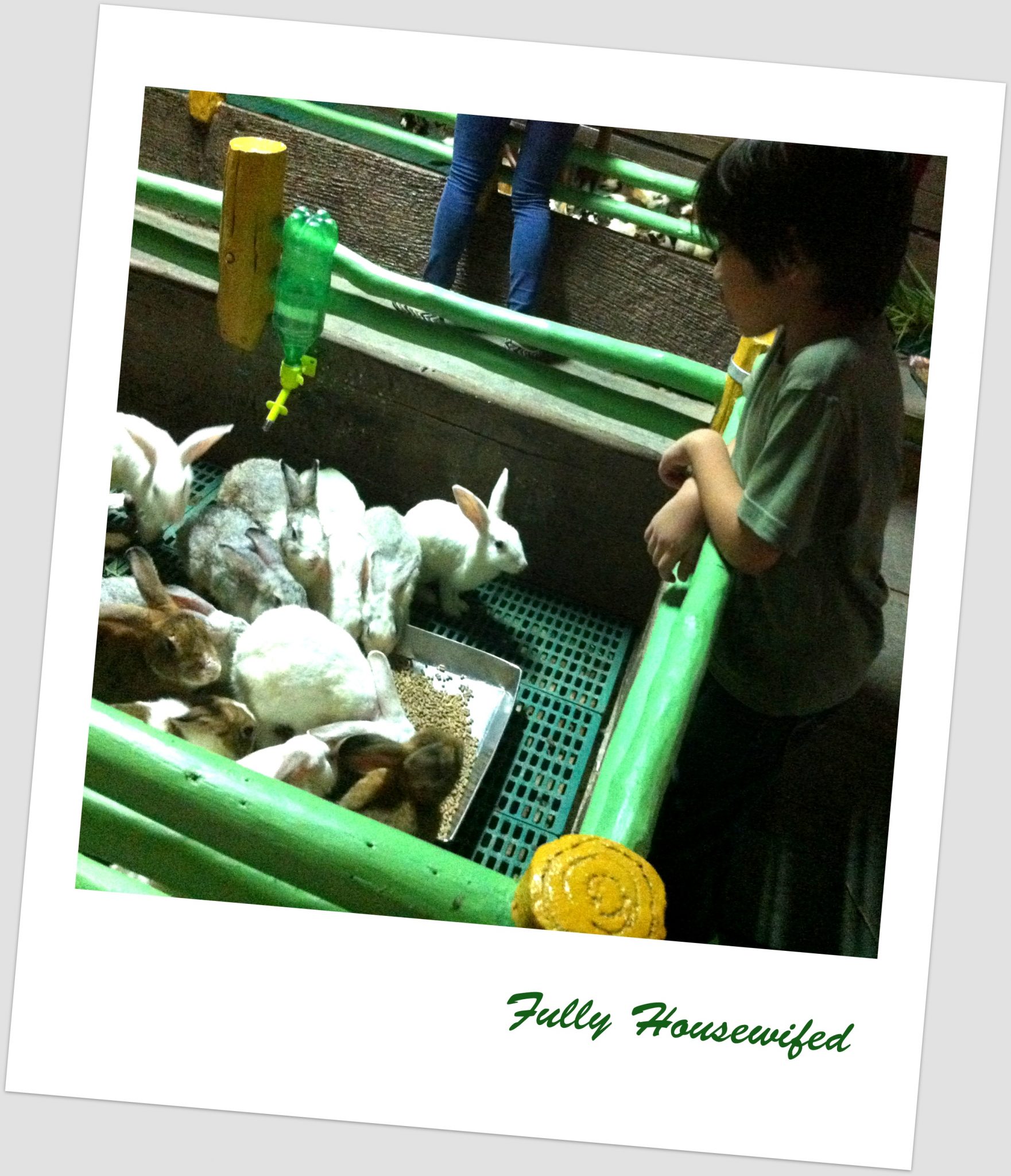 The available feeds were fish food, carrots, I saw Okra and some leafy greens, each being sold for Php 40.
That's okay, though, I'm good with that. The place is clean and the kids really loved feeding the animals.
'You touch, you pay' policy
If there was anything that put me off, it's the sign at the gift shop they have by the entrance. They have a display of toys and souvenirs easily accessed by anyone, with a sign that says, "If you touch me, you buy me".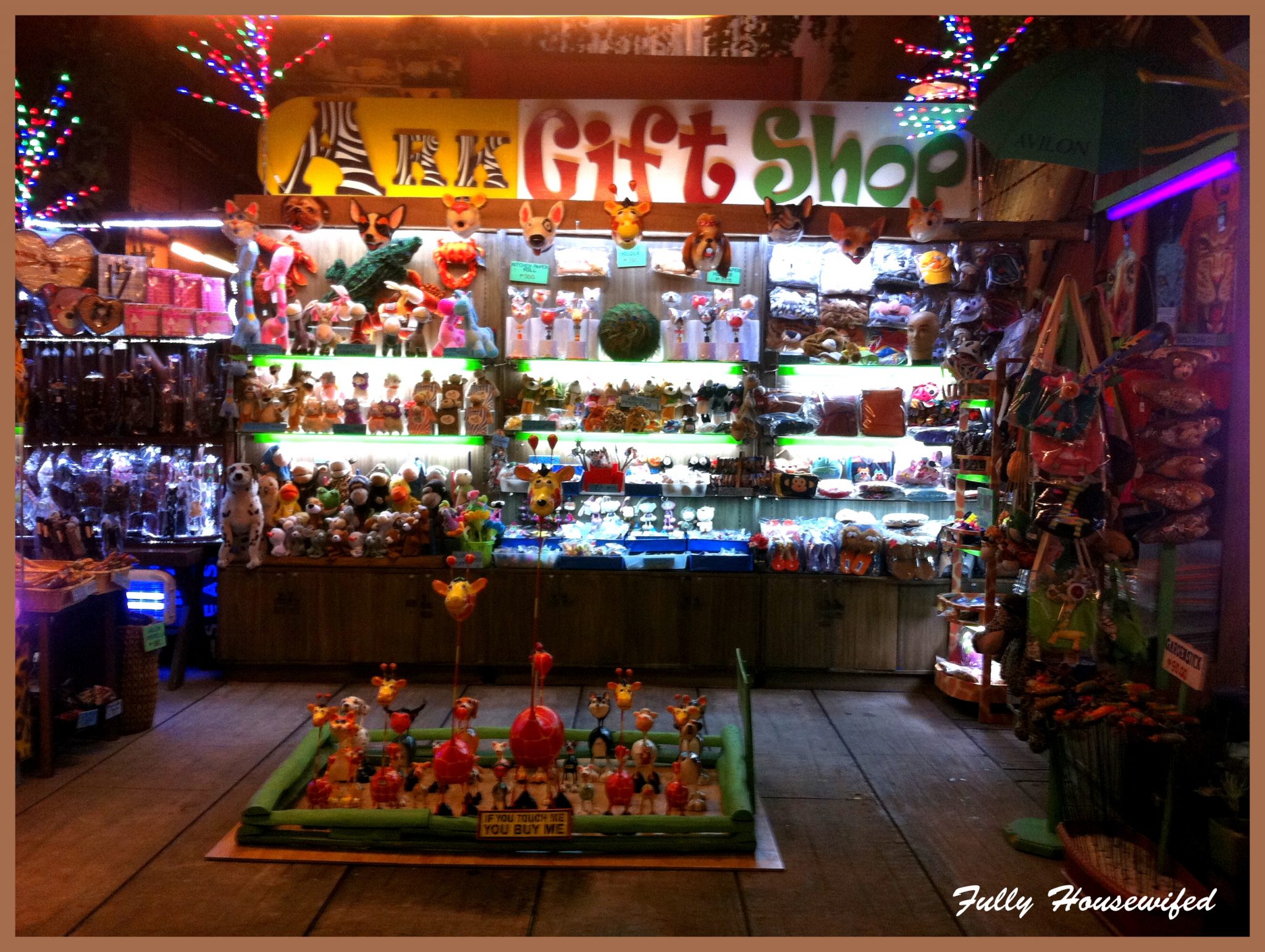 I mean, come on, we're talking kids here, of course they want to touch!  I had to rein three excited little kids back to keep them from touching anything while Jay was paying for our tickets, because I didn't want to pay for things that may not even make it to our house intact. You know how kids are, they break things.
And even if they do make it to our house whole, I'm pretty sure my kids will not play with them or use them and these souvenirs don't exactly cost just a few pesos.
By the way, I thought the animal shirts were nice, but we weren't ready to spend that much for shirts. Maybe next time.
A good effort
That's all I have. There's really nothing much to tell. It's a nice place to bring small kids to because it's interactive. My kids recognised the meerkats even before I read the sign above because of the movie, Ice Age. They were really excited to see one in real life.
I think it's a pretty good effort for a zoo,though. I posted more pictures on Fully Housewifed Facebook page.
Visit Ark Avilon's official website if you want to know more about the zoo. Who knows, you might like it enough to have your child's next party at the venue. They do hold parties, you know.