What's NIU by Vikings?
It's been such an extremely busy week that followed Blogapalooza 2014! There were so many commitments to attend to and tasks to catch up on.
I reckon that the next few weeks will be just as flurried because the holiday season is coming up and apparently, so many people want to claim back family time during the actual season that all other schedules are being crammed before December gets here. It's been this way for the past three years for our circles, at least.
I don't mind. For me, Christmas and exclusive time with family are a perfect match!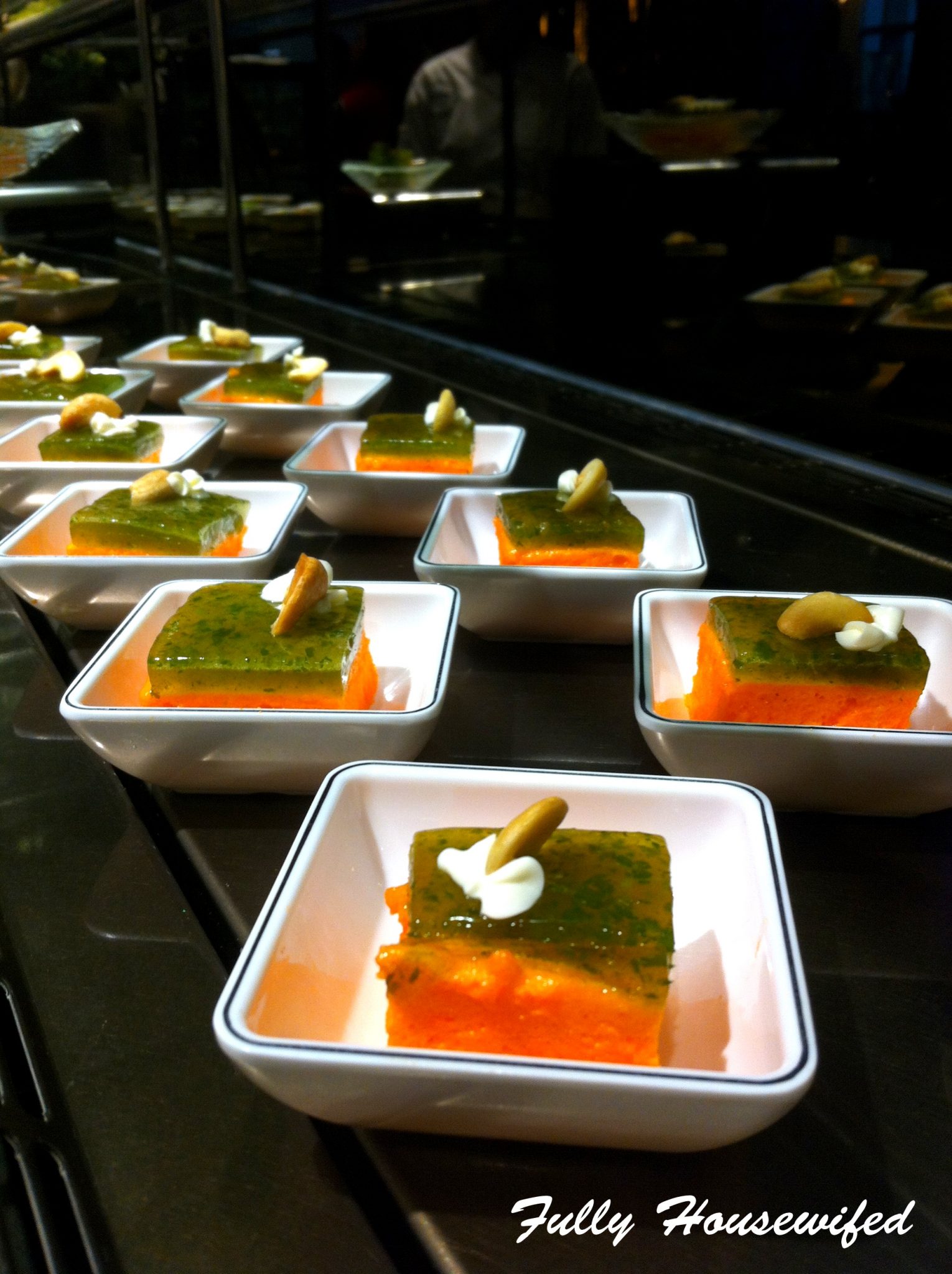 Anyway, since I've been hinting on all the great stuff happening to me the past two weeks, I want to talk to you about NIU and hopefully, I'll be able to trickle in the rest of all the goodies I've got in my blog bank (you like that term, don't you? haha) during the rest of the week.
So, what's NIU?
As I've mentioned in my previous post on Blogapalooza, my favorite exhibitor at the event was NIU, an upscale restaurant created by the same people behind the buffet giant, Vikings.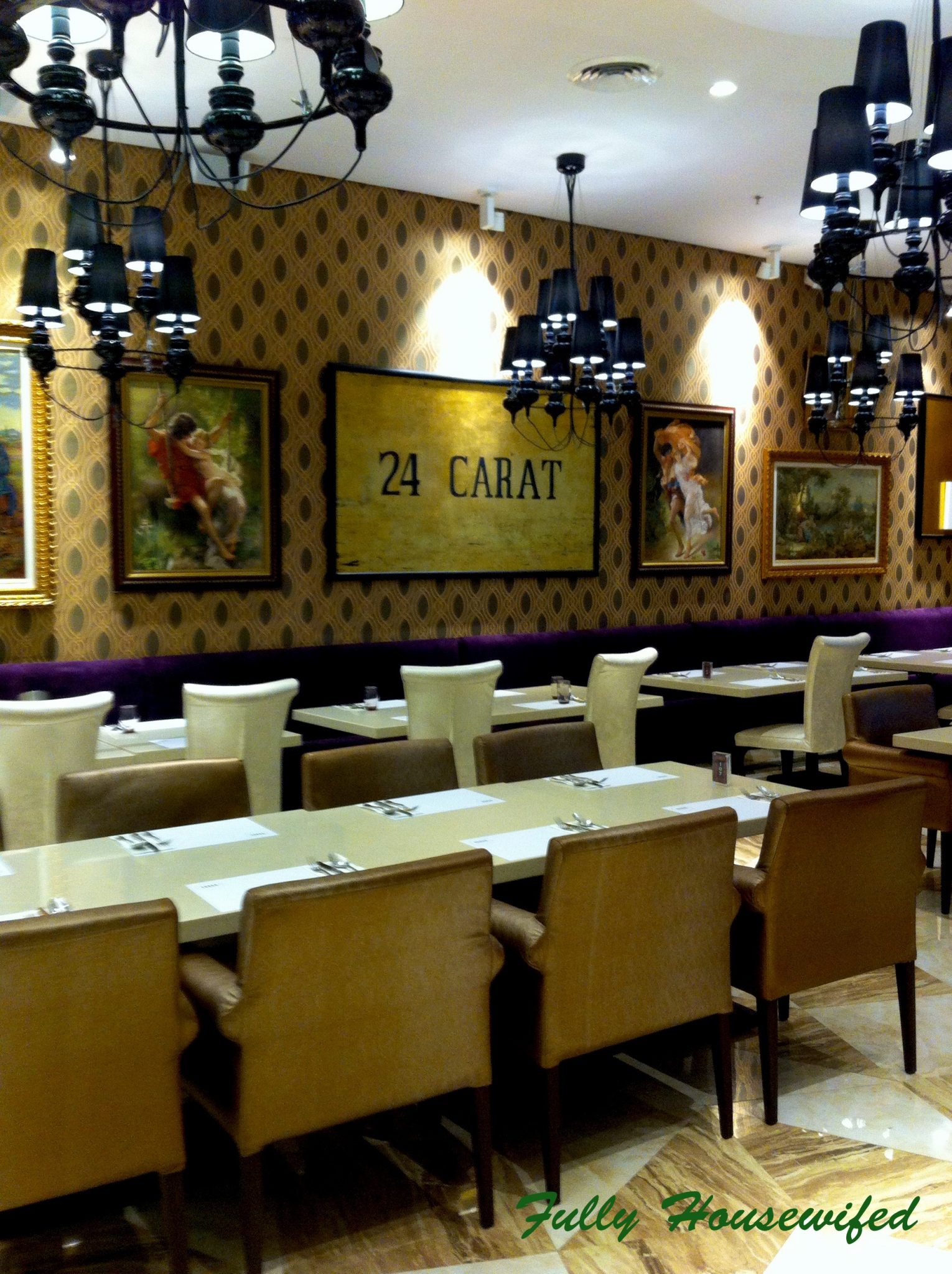 I signed up for their tour along with other fellow mommy bloggers. I thought it would be more fun to check out the place and taste their food with them.
In case you're wondering, NIU means "nine" in viking language.
You can find NIU at the 6th floor of SM Aura Premier. It's all the way to the corner on your left when facing the popular Magnum restaurant. You still need to go up another flight of stairs that leads to the restaurant's lobby.
Food, glorious food!
I'm not sure if the time we came had something to do with the food available, but I saw stations for Japanese, Chinese, Grill, and Carving. There were a lot of beautiful pastries!
We were told that we can take all the pictures we want and if we post it on Instagram, we can possibly win a buffet for two, so we all went to work!
Did I tell you that I like taking pictures of food with my iPhone? I feasted on shots, taking pics of this and that! I also hoped to win the buffet so I can go on another gastronomical date with the hubby, but I never really knew what happened to that contest, or if anyone won at all.
Anyway, after the brief tour and a long iPhone photography session, we got some food to taste.
Here are some of the food that I had on my plate: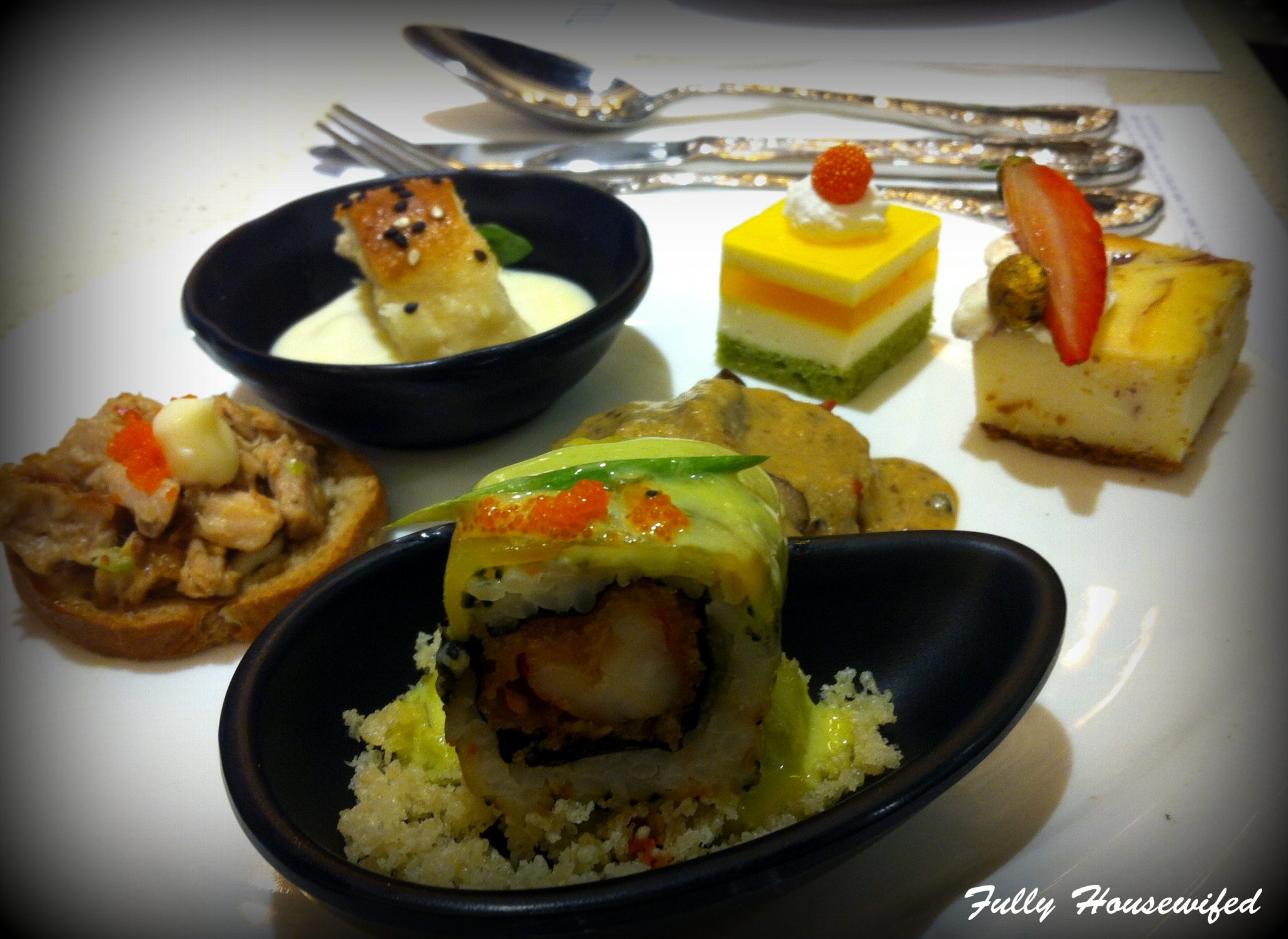 Other than Stromboli, I don't really remember the names of all these food and I didn't have the time to go back and check because we spent so much time taking pictures, we were only given five minutes to finish our food.
Anyway, among all of them, this emerged as our group's favorite! The crunch of the foccacia bread perfectly balances the delicious fat topping, and the fish eggs on it made this simply divine.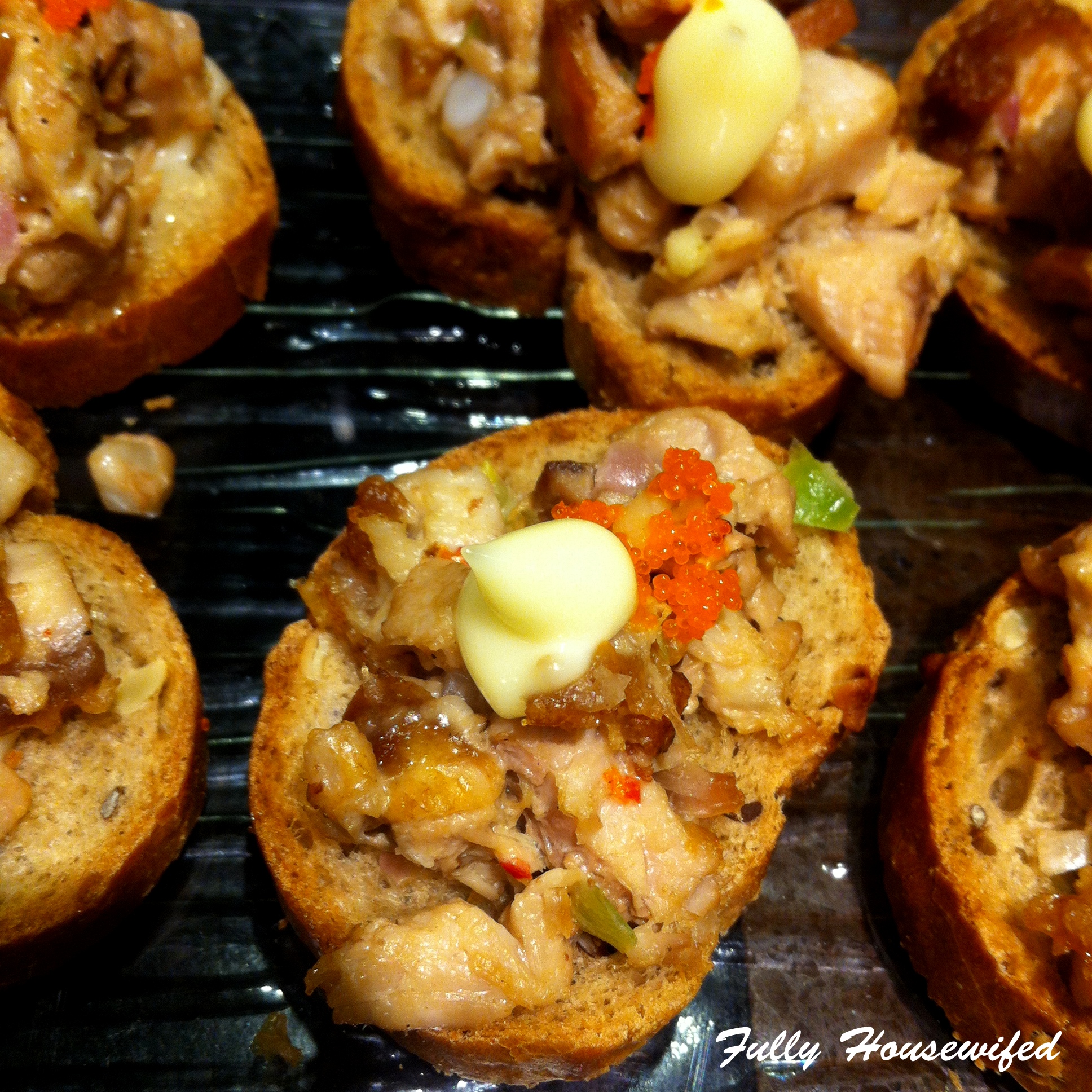 I thought the Stromboli was also good. This is Stromboli: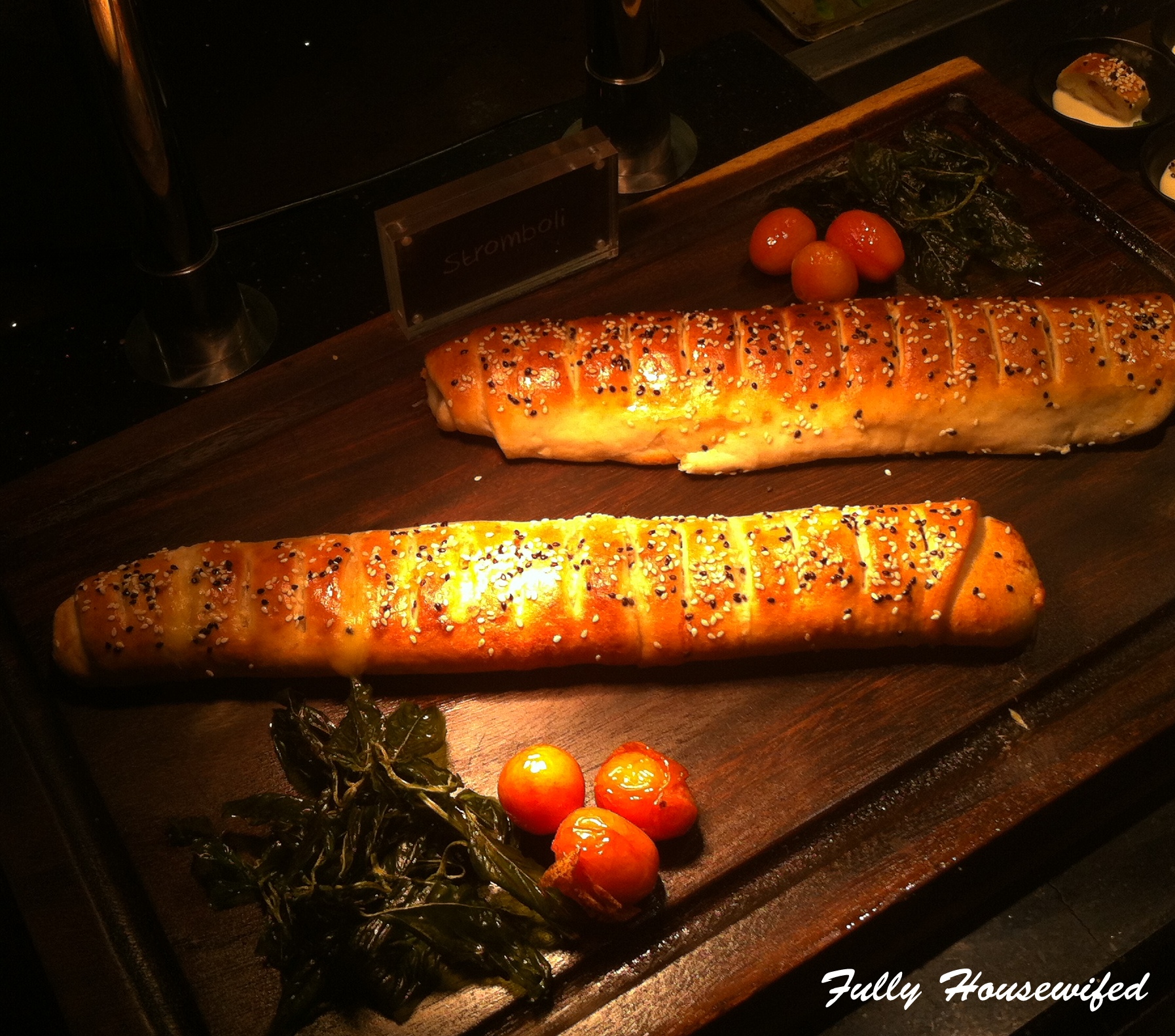 The mozzarella and italian meats wrapped in soft bread was perfection. When served, it looks like this: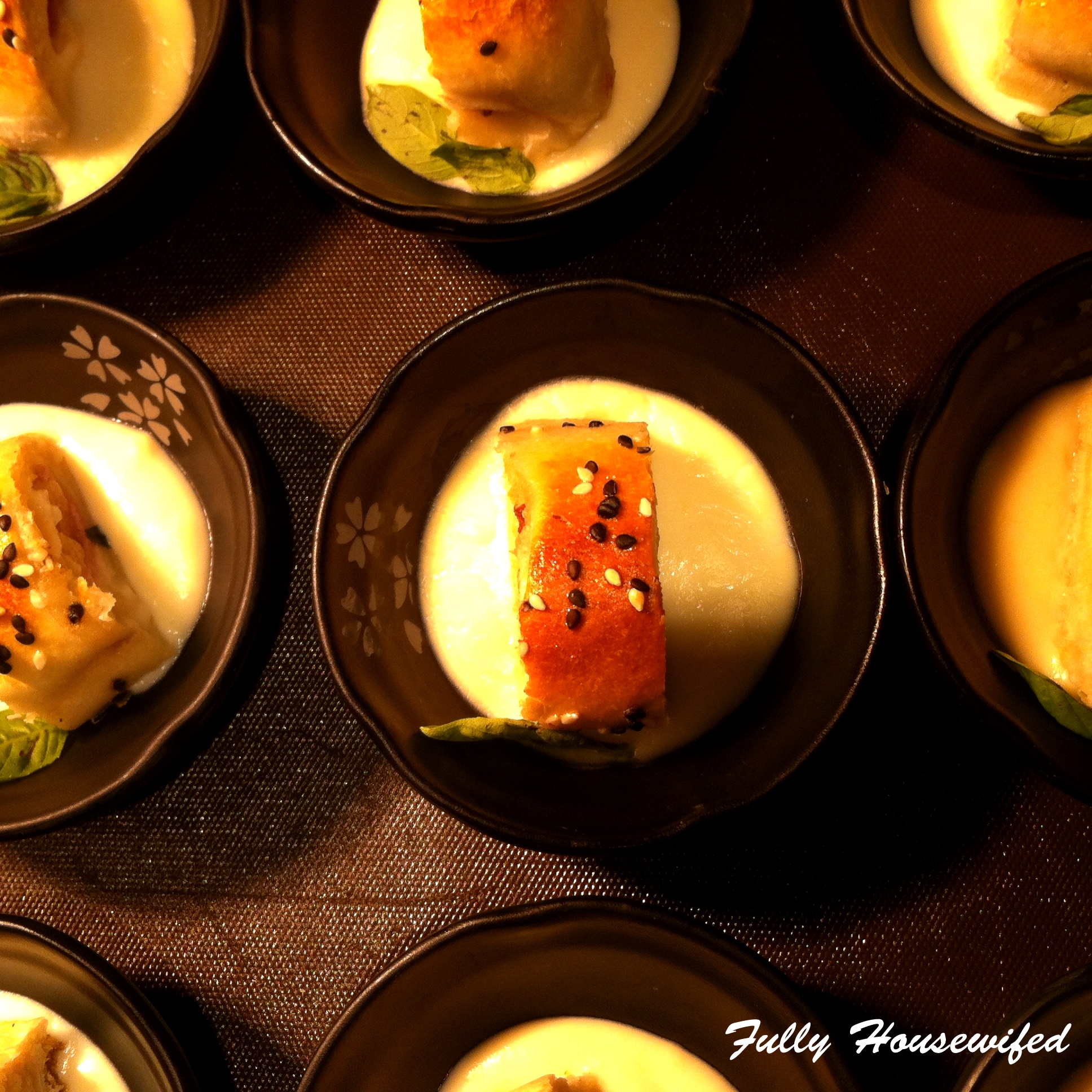 This was one of the cheesecakes, another favorite among our group.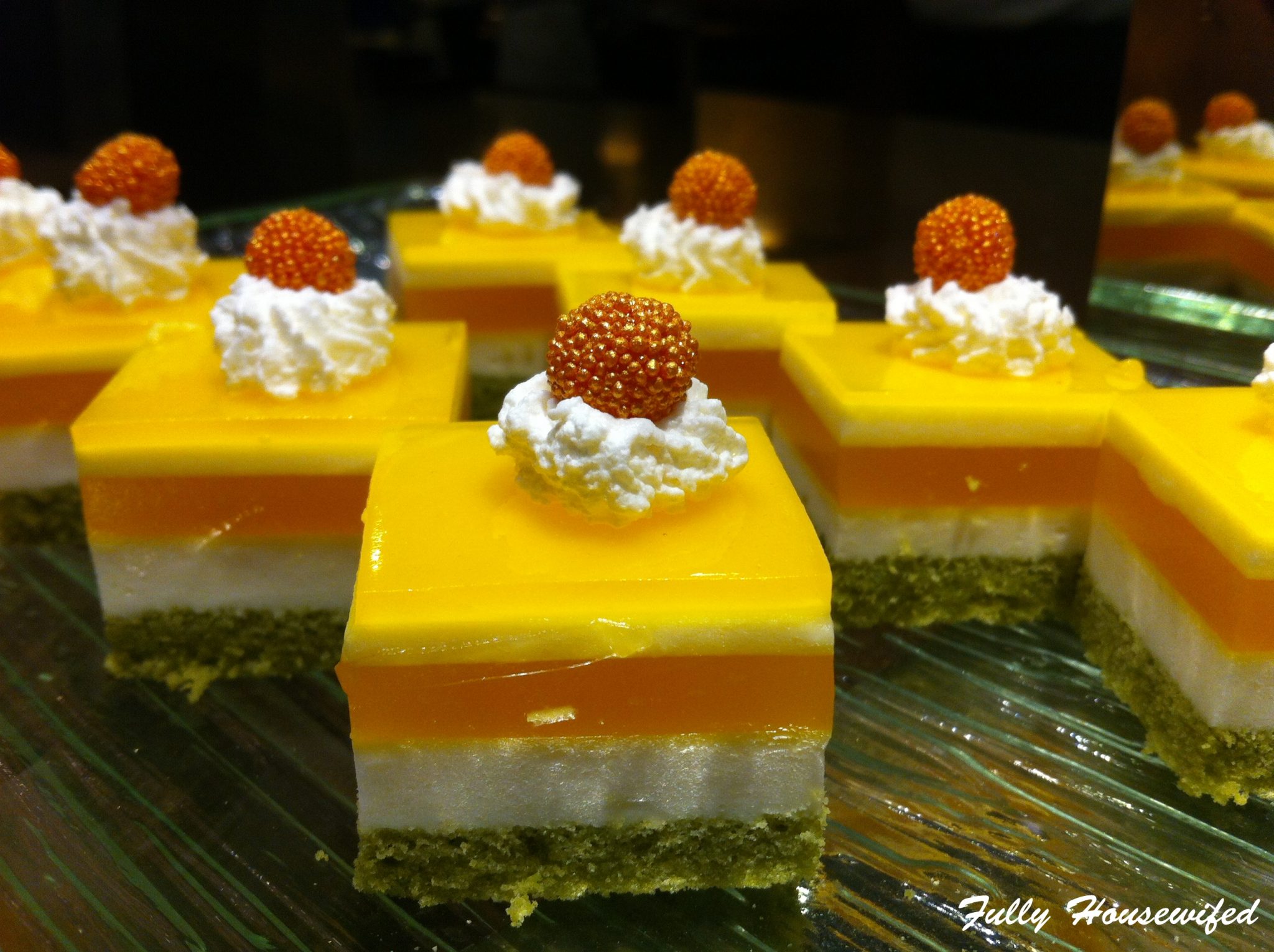 This is the Herb spit-roasted U.S.prime: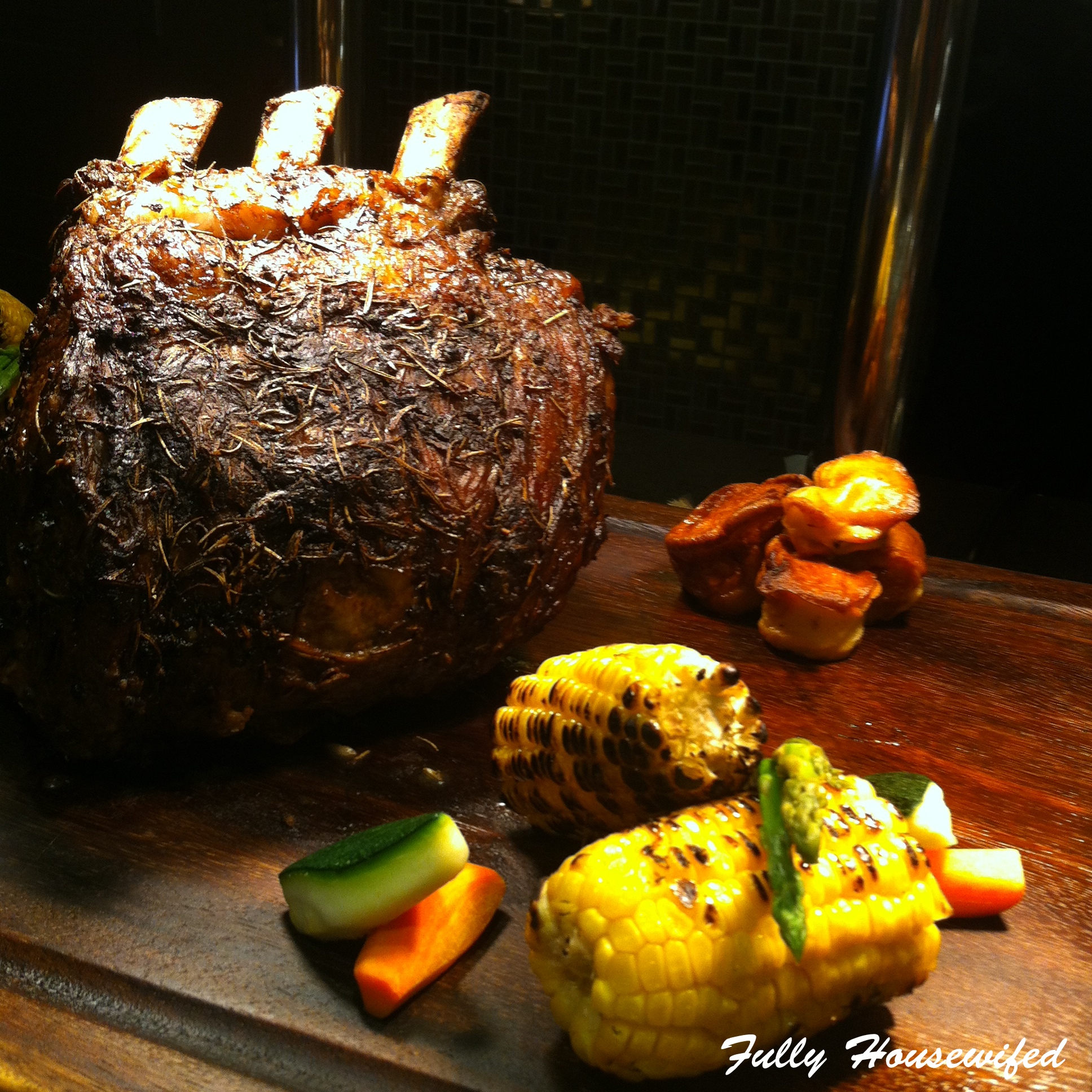 And the fresh seafood at the Grill station: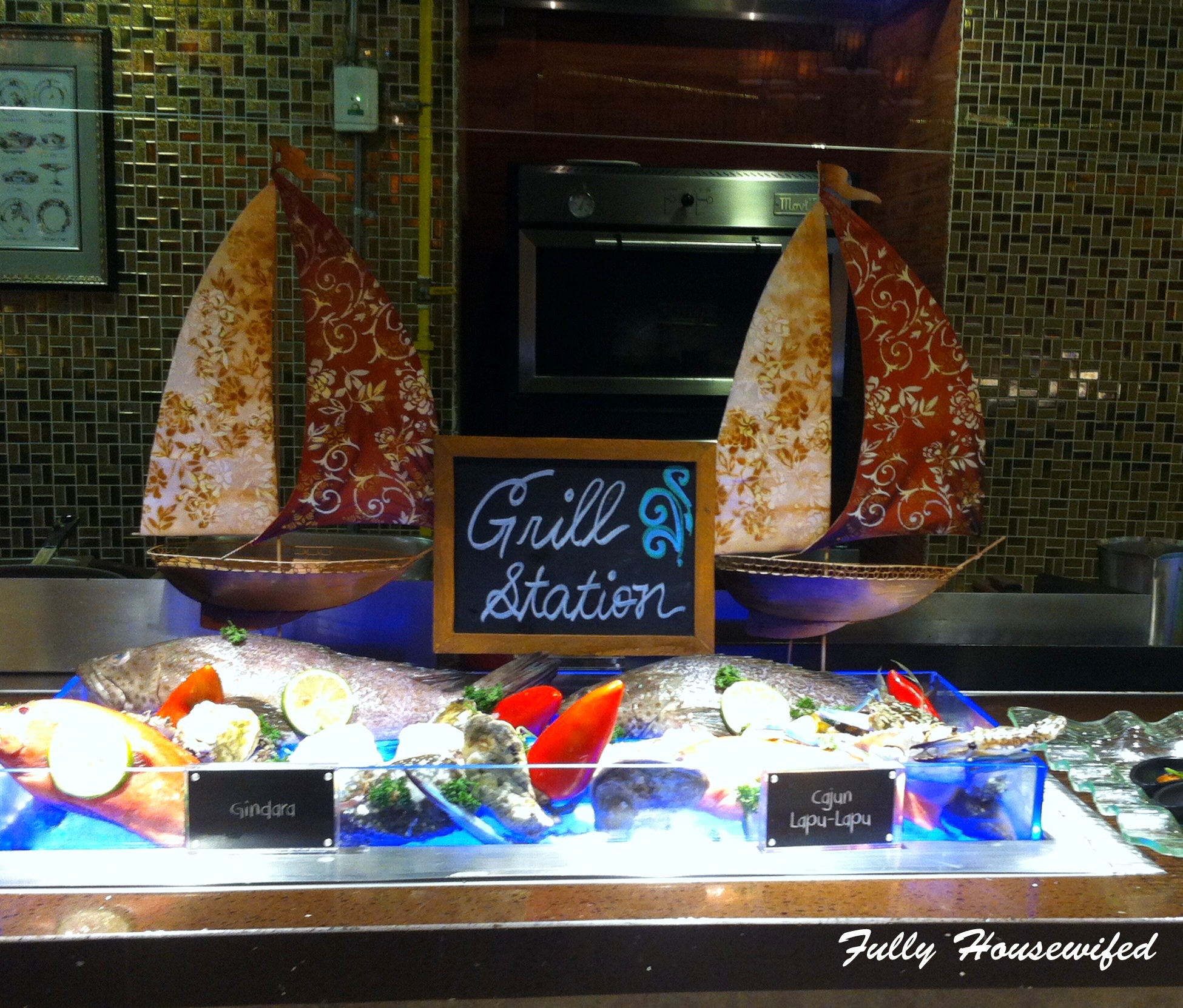 You can find the rest of my pictures at Fully Housewifed Facebook page.
Things I like about NIU
What do I like about NIU? Let's see….I like the clean, sophisticated charm of the place. It's the kind of stuff fit for royalty.
Of course, we came when there weren't too many people, so I'm not sure how the place transforms during rush hours and how well their system is when they have to serve a large volume of customers.
I love the food! I guess I've developed a palate for the type of food served at places like NIU.
My hubby thinks buffets are not for me because I don't get to maximise the cost.  I can't seem to have enough appetite to go back to the buffet table more than once or twice, but I like places like NIU (and Spiral) because I get to go around and choose what I want to try each time.
And I love taking pictures of intricately prepared, luscious food!
Things I don't like about NIU
Nothing! I'm absolutely, 100% sold out on the place. A re-visit is certainly in my plans! I mean, what's to stop me, it's just a few blocks walk from our place.
Here are the details for dining at NIU:
Adult
Weekday lunch – 1088 plus 5% service charge = 1,142.40
Weekday dinner/Weekends/Holidays -1388plus 5% service charge = 1,457.40
Kids below 3 feet are free of charge.
For more details, visit the official NIU website or leave a message on their Facebook page.