I planned to take the kids for a treat at Krispy Kreme since Blogapalooza 2014. One of giveaways I received at the event was a "Create your own doughnut" voucher and I thought it would be a fun thing to do with our two younger kids.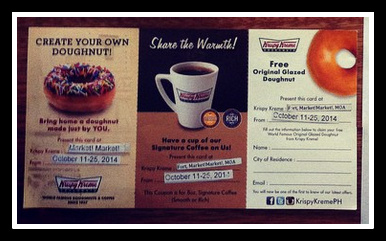 But the kids got sick on the weekend the voucher expired, so I thought, well, we can just visit our favorite Krispy Kreme branch in Bonifacio High Street and inquire if my kids can create their own doughnuts. I was willing to pay, of course.
No "create-your-own-doughnut", but…
So we took the kids tonight after a short family run at track 30 in BGC (not a good plan, I know). I went to the counter to ask but the staff was feeling a bit harassed to accommodate our request.
The supervisor, Von, was apologetic and politely explained that it was a bit of a busy evening and all hands were on deck. He said that if we come back on an afternoon, they may be able to accommodate us.
I told him, it's okay, I'll just order doughnuts for the kids and we'll consider coming back on an afternoon. I'm okay with it, really, after all, our vouchers had expired. I was just hoping they have it as a promo that I can pay for.
I was actually surprised that Von handed our kids each a Chocolate Iced with Sprinkles doughnut to make up for it. The gesture was unnecessary, but very much appreciated.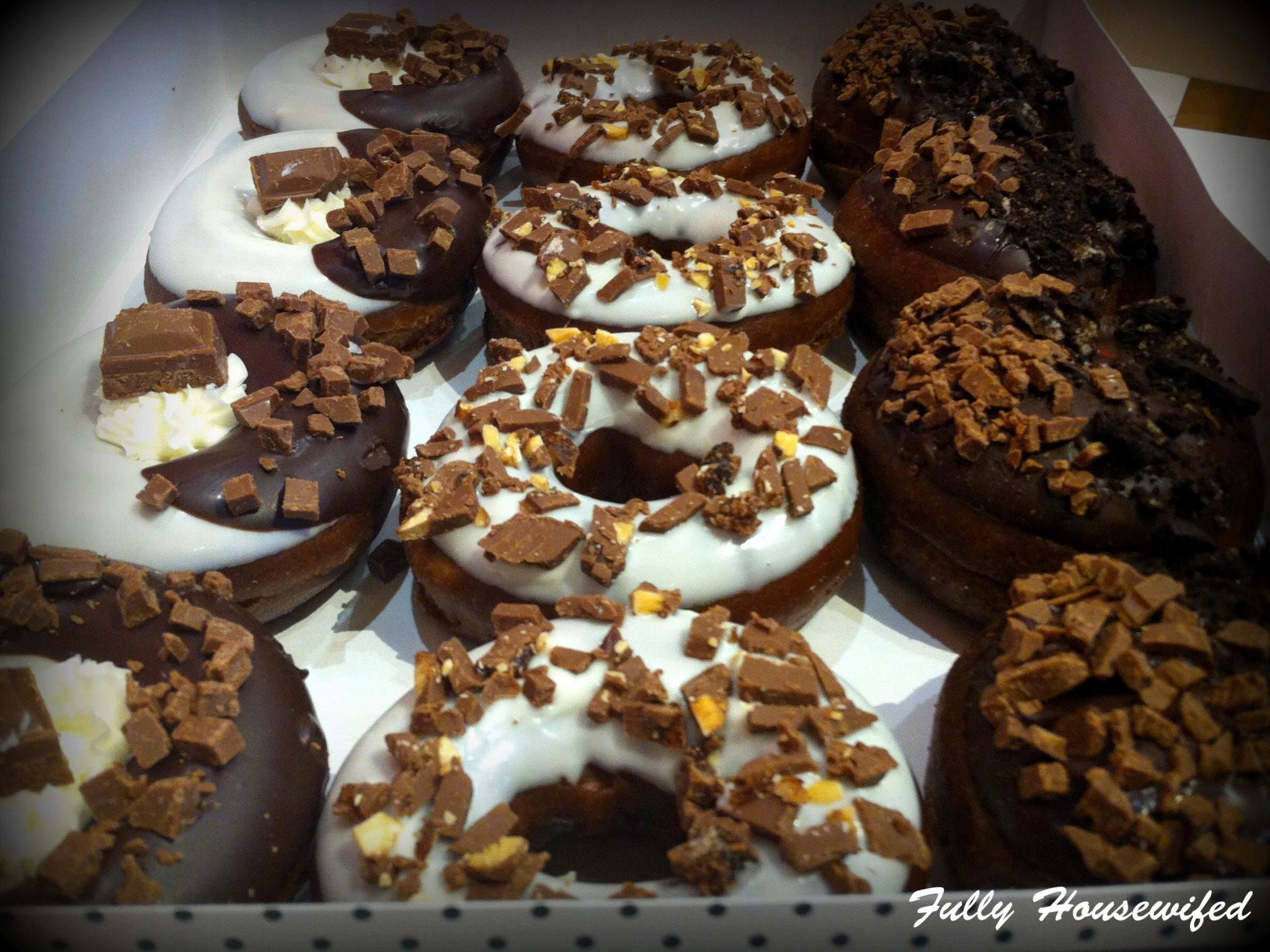 Cadbury treats that look so Christmas-y
We decided to try out Krispy Kreme Cadbury Premium Chocolate Creations, so we bought a box of 12s for Php 395. We were only able to try three flavors – Chocolate Mud Pie, Triple Chocolate and Fruit and Nut.
They all looked so good! It's something I can imagine fitting well into a beautiful Christmas dinner set-up!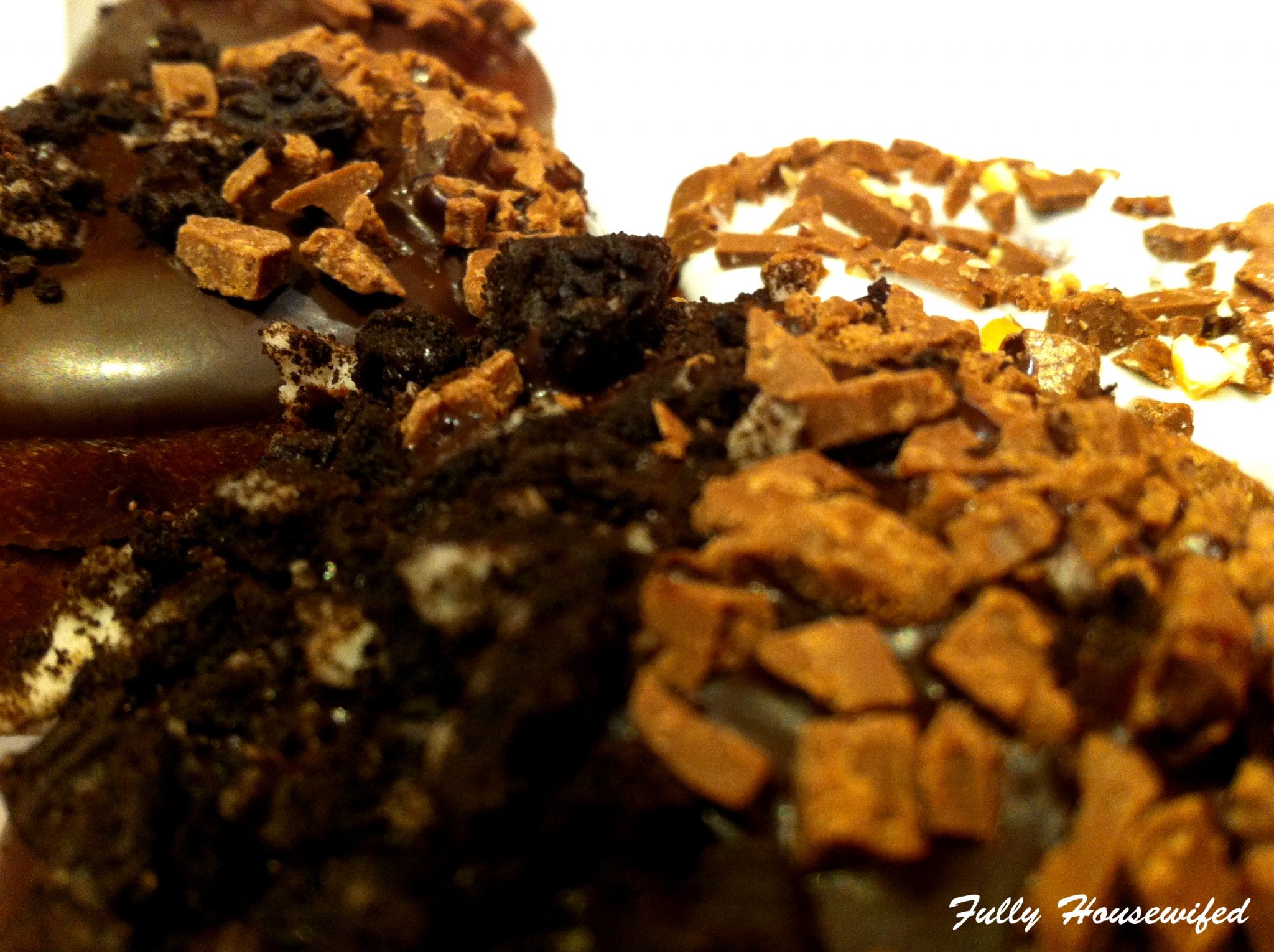 Anyway, each Krispy Kreme Cadbury Premium Chocolate Creations are made with Cadbury chocolate (obviously), which is good news to choc-o-holics!
Triple chocolate
I first took a bite of Triple chocolate, which has two types of glaze over it – chocolate and what appeared to be white chocolate (I mean, if it's "triple chocolate", then I'm assuming the white is white chocolate).
In the middle is a squirt of cream topped with a piece of cadbury chocolate.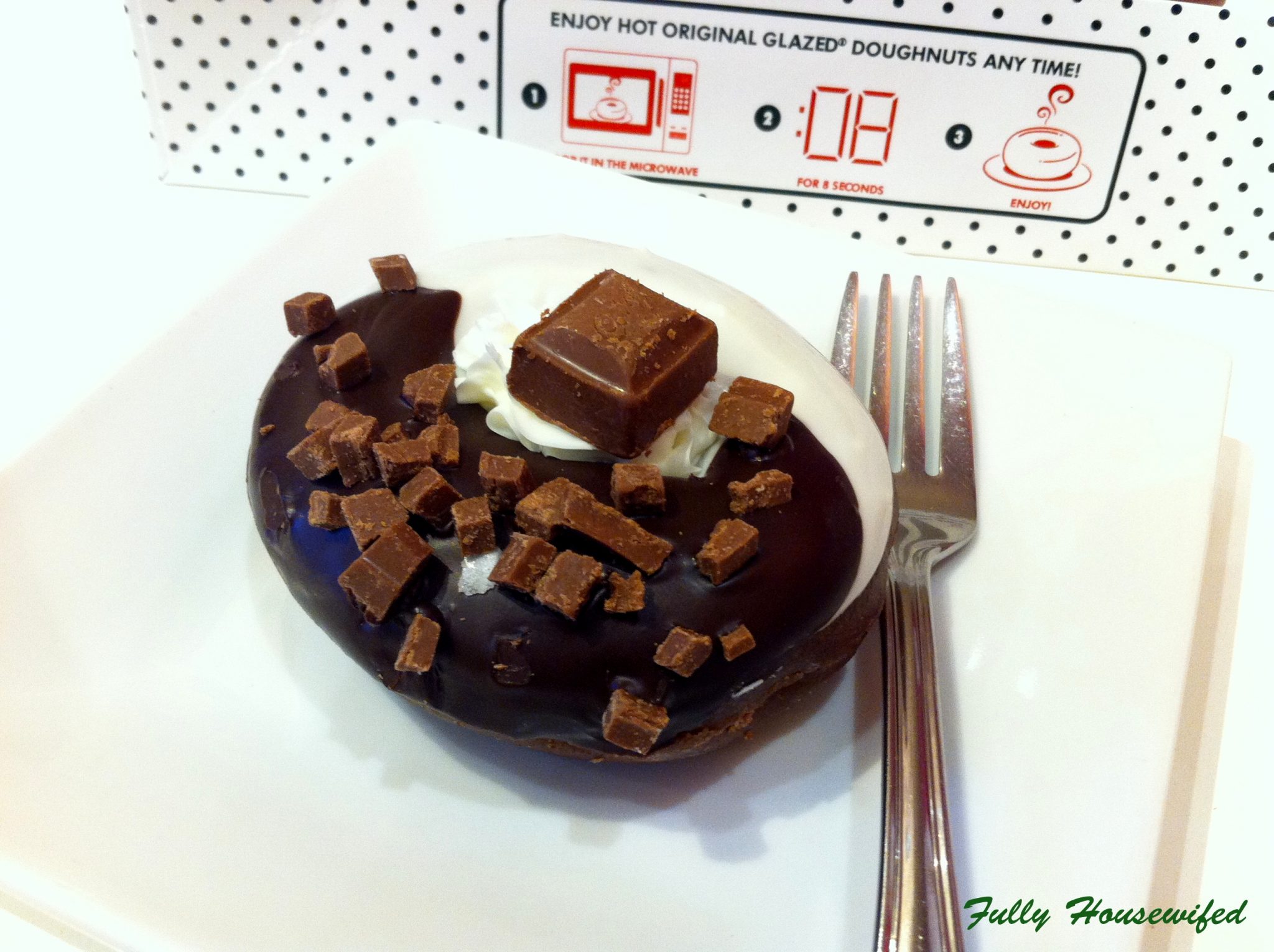 Unlike other Krispy Kreme doughnuts that I have eaten before, the sweetness of the doughnut was concentrated on its toppings. The doughnut itself was not too sweet, a bit bland, even, like that of a Japanese doughnut.
And I LIKE Japanese doughnut.
Chocolate Mud Pie
Jay said the same thing about the Chocolate Mud Pie. It had chocolate glaze on top, with sprinkles of Cadbury and cookie bits.
Chocolate Mud Pie is filled with chocolate cream. According to my hubby, it wasn't too sweet, nor was it too bland. He likes it.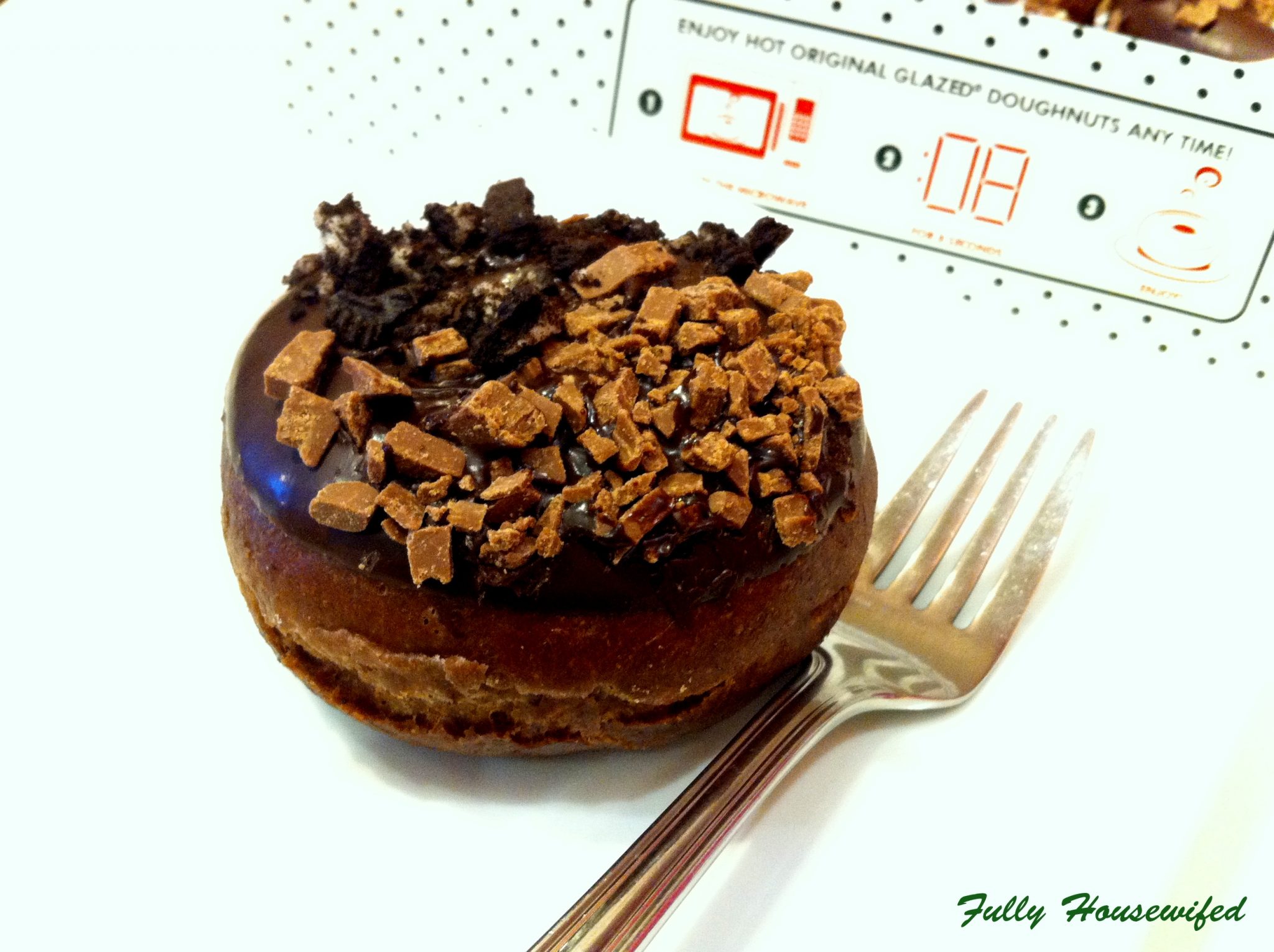 I don't have a sweet tooth, so one doughnut was pretty much enough for me, but I did take a bite and the doughnut itself tasted exactly like the one I just had.
Fruit & Nut
Fruit and nut looks like a typical holed doughnut, with white chocolate glaze, sprinkled with one of Cadbury's best selling flavors, Fruit and Nut.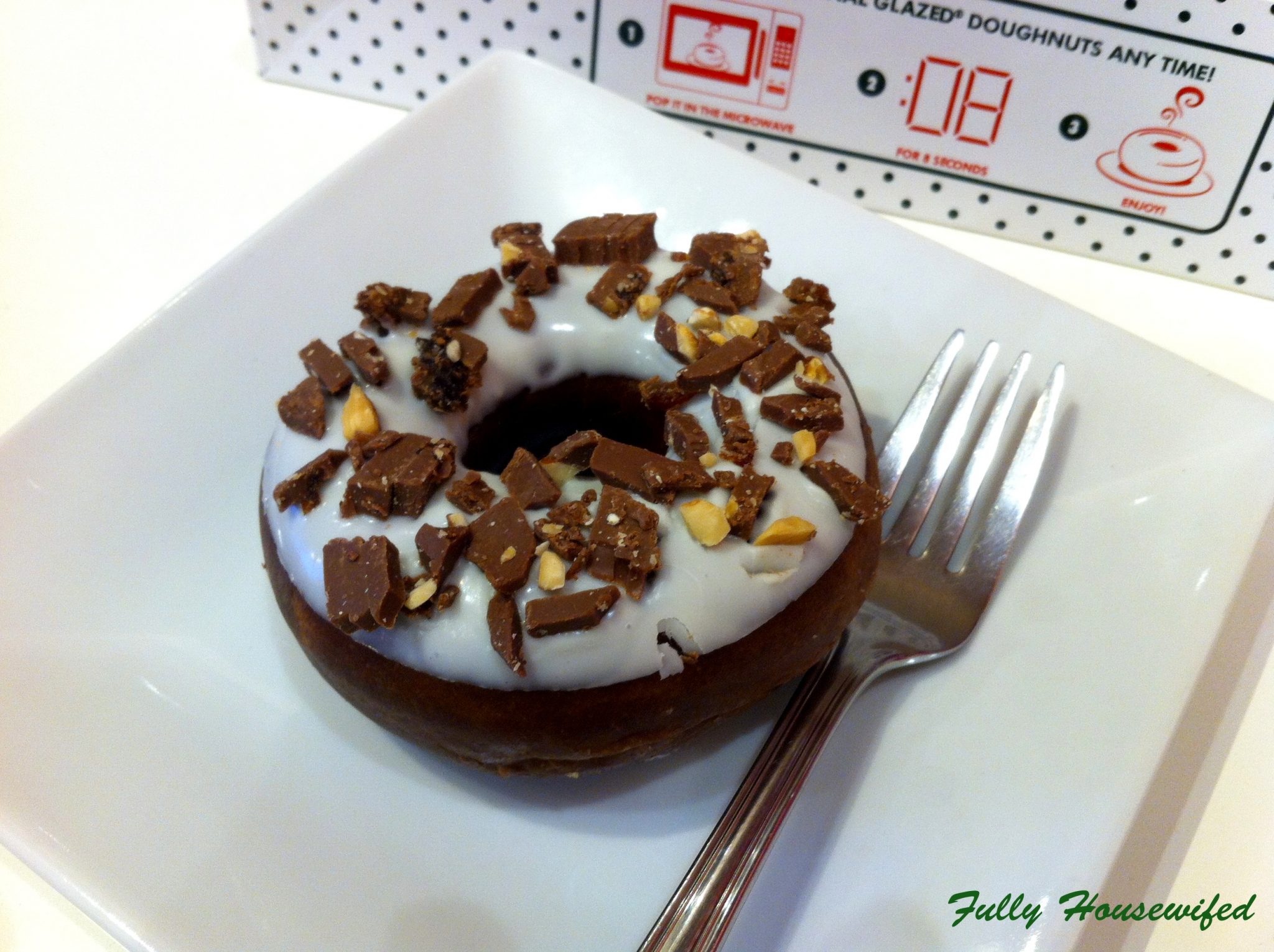 Our 5-year old was taken! He ate two more of these doughnuts, aside from the free doughnut Von handed to him earlier, so I'm assuming it's good.
I'm sorry, I can't tell you firsthand how it tasted because my kids didn't leave me a piece!
Update: The best part is that at 6:26 PM today (November 4) , Krispy Kreme tweeted that they are extending Cadbury Premium chocolate creations. So you still have time to try their Cadbury-topped doughnuts before Krispy Kreme launches their next chocolate creations series.
Christmas season is to come…
When I asked Von (the supervisor) if they have any new promos, he says they just finished with Halloween and just showed me what is currently available in their store.
They still have their fabulous baked creations that I've tasted before, and which present their customers other options aside from doughnuts, but I've yet to hear about their Christmas promo.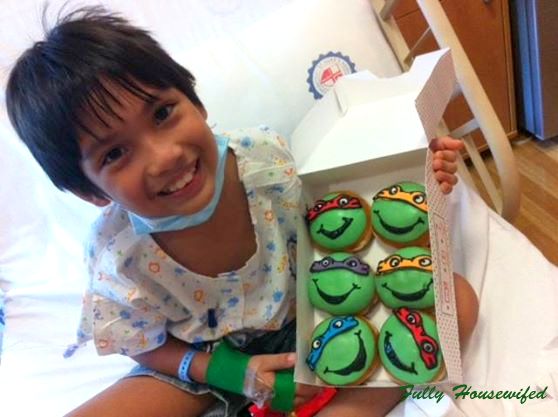 I like their seasonal designs, my favorite was the Ninja Turtles one that my son's friends sent him when he was at the hospital. I can't wait to see their Christmas designs!
Why this non-sweet tooth is into Krispy Kreme…
I like Krispy Kreme,  mostly because of my kids who love doughnuts as a whole. And I like them because of how child-friendly they are. Not just tonight.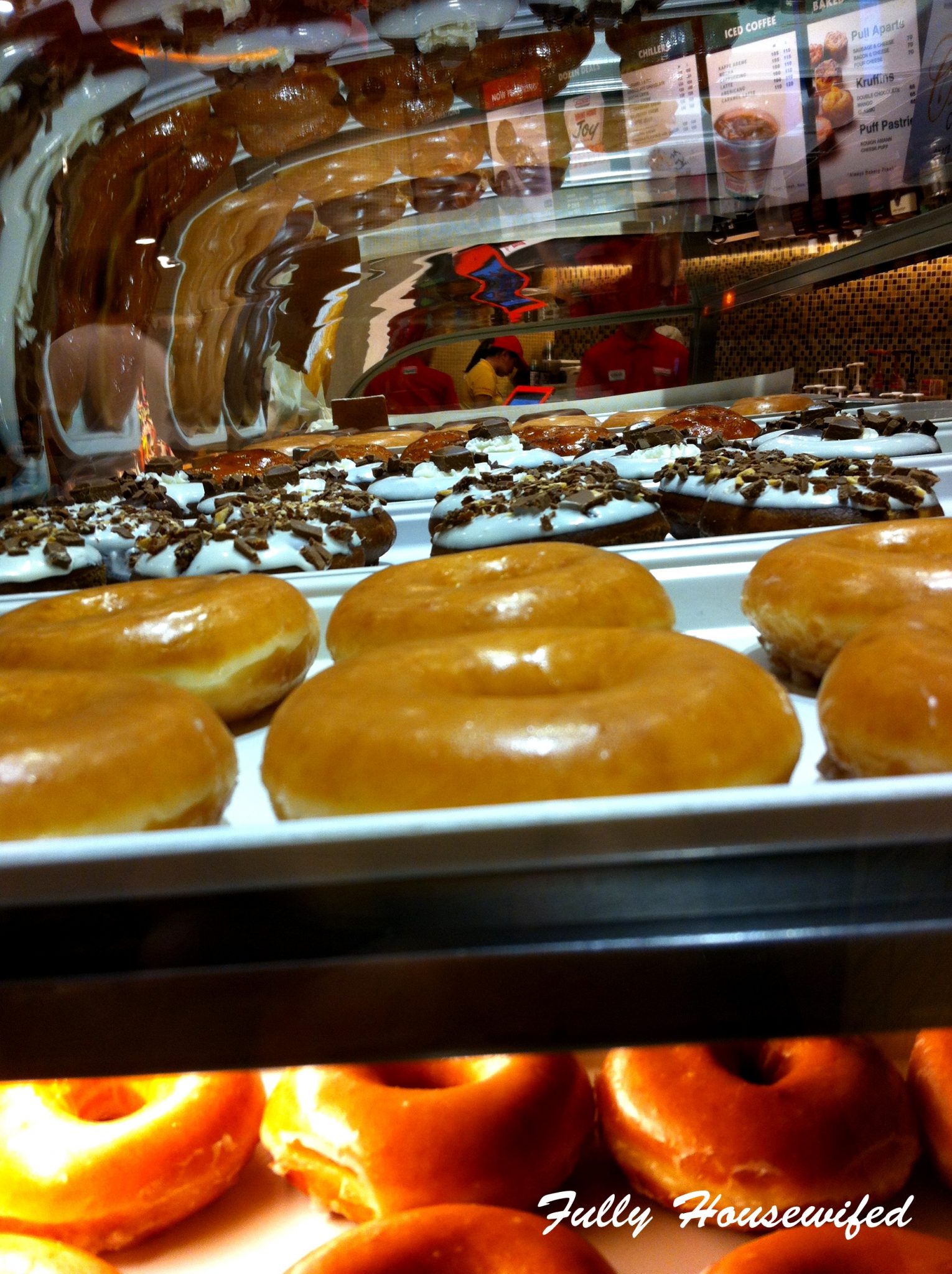 There was one time I came with the three kids in tow and it was such a heavy night, I could barely rein our two older kids from running around the store and our youngest was grabbing someone else's pockets from his stroller.
People could see how crazy it was going for me and the staff was quick to offer assistance in bringing our tray to our table and even gave each of the kids balloons and a Krispy Kreme paper hat when we were about to go.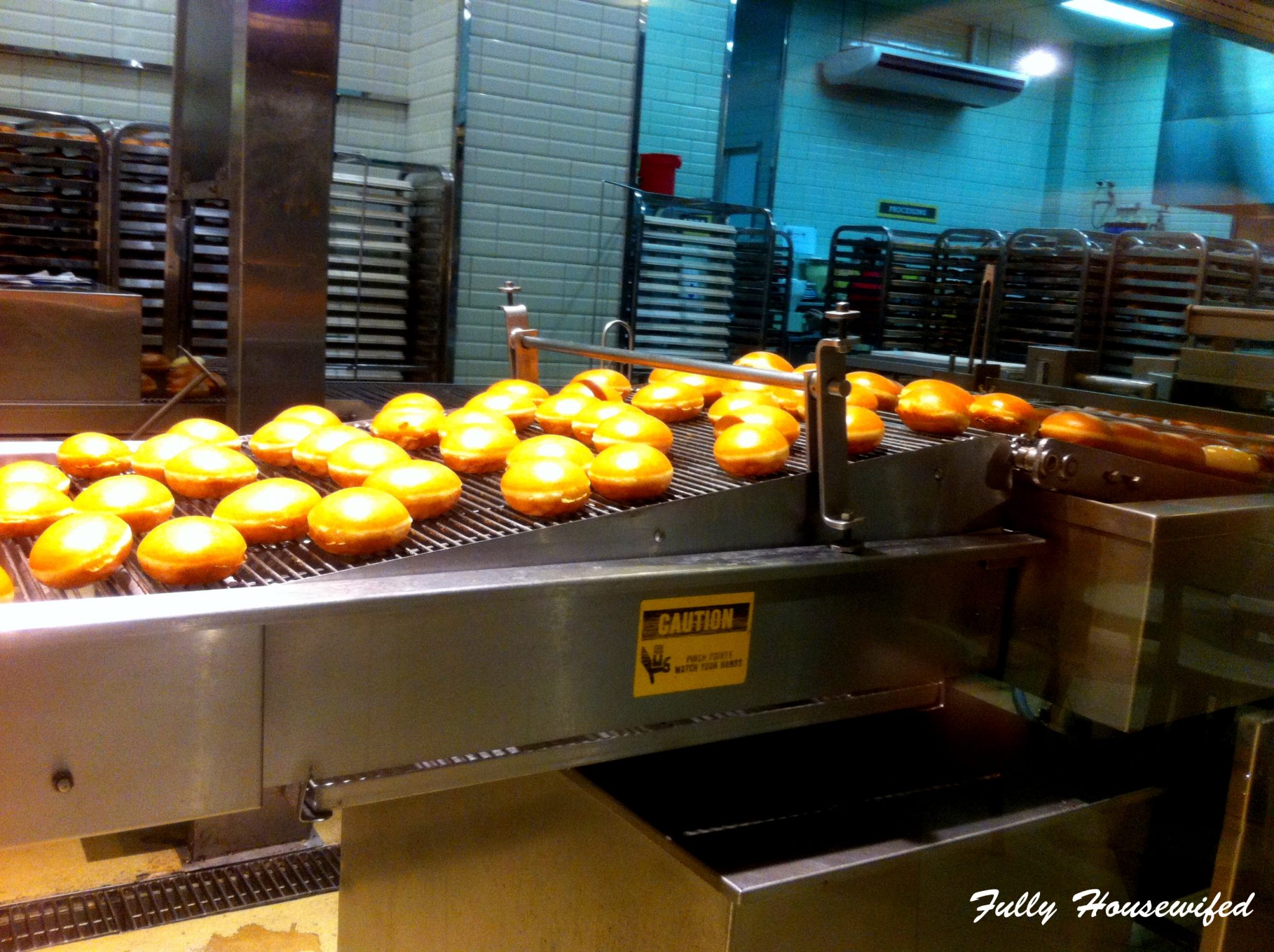 It's because of that kind of service and sensitivity that brings me back to that branch even though I don't eat doughnuts that much.
Even tonight, I appreciate that Von took time to talk to me despite the stress they were experiencing. So bravo, Krispy Kreme. And see you again very soon!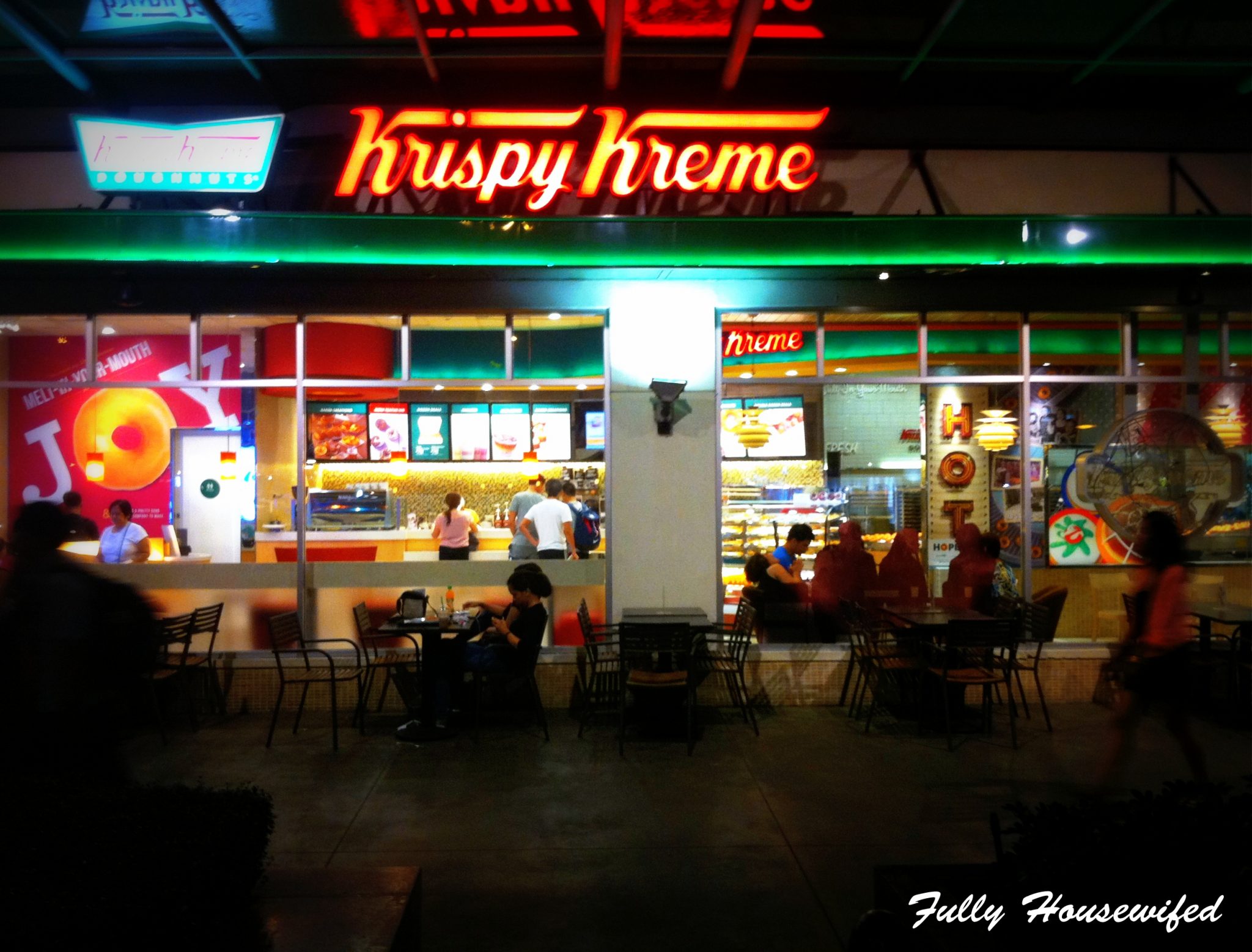 Krispy Kreme delivers! Just dial 7-9000. 
For more details on their latest promo and products, visit Krispy Kreme Philippines' official website.