Tanzan atbp: From old into new, from trash into treasures
I chatted with a fellow work-at-home mom today. Her name is Sheryl, a very young mom who has a knack for turning trash into beautiful things.
You don't believe me? Just look at this!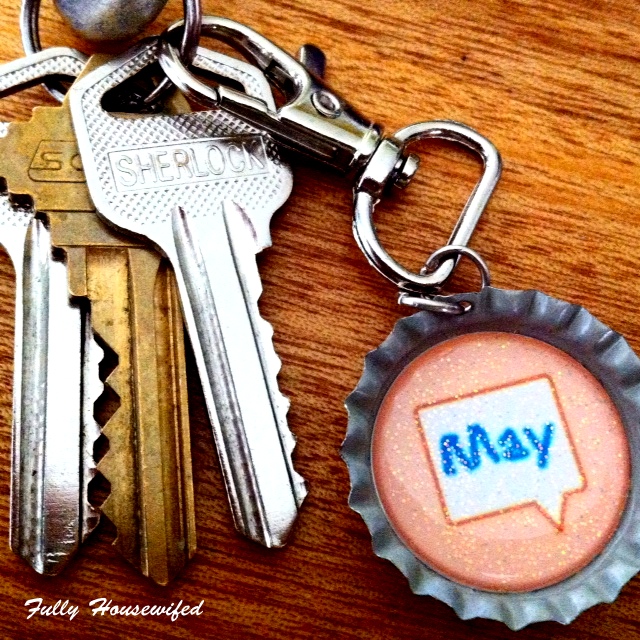 Nice, right?
She sent that to me last week. Sheryl runs a business called Tanzan atbp where she releases all her creative energy making pretty and usable things out of what we would normally throw out with the garbage.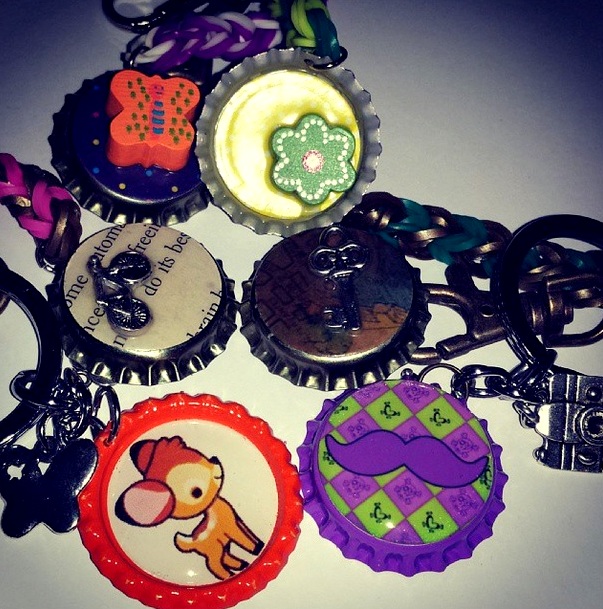 Curious about the brains behind Tanzan atbp, I bugged Sheryl to let me into her private world so I could get to know her a bit better.
Young mom at 17
Sheryl was the youngest and the only girl in the family. Her life took a challenging turn when she became a mom at the age of seventeen. She made a promise to herself that she was going to raise her child and provide for her on her own.
With a degree in Communication, Sheryl worked as an employee for a couple of years before deciding to take her chances on running a business of her own.
Inspired by her daughter, she launched Tanzan atbp, a one-stop shop for pretty accessories such as necklaces, bracelets, keychains, vp charms, magnets, pins and hair bows, in 2008.
Her investment? Sheer imagination and tons of heart work!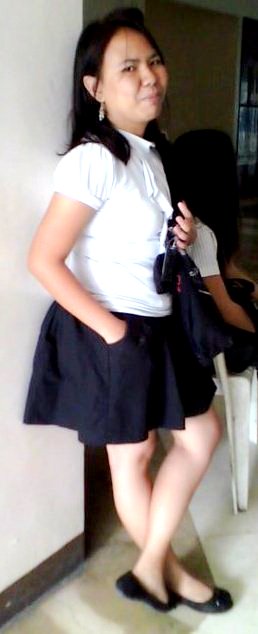 From hobbyist to entrepreneur
Sheryl couldn't contain her passion for recycling. Every time she sees something that can be recycled, her imagination would go crazy that she won't be able to sleep until she is able to turn it into something useful.
She would turn a match box into a gift box, tin cans into pencil holders, a plastic bottle into a coin bank and a bottle cap into this really cute key chain.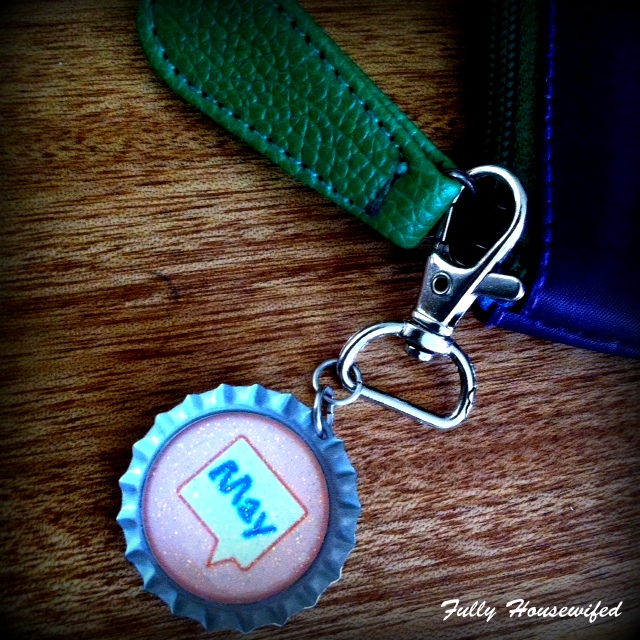 Hopes for Tanzan atbp
I asked Sheryl her hopes for Tanzan atbp, and she says she foresees reaching more people and moving us to take care of our natural resources.
She also wants to encourage children to be creative and to be passionate about nature.
Sheryl has already embarked on that vision. On December 6 and 7, she will be conducting a workshop for kids in General Trias, Cavite. She also plans to teach on summer 2015.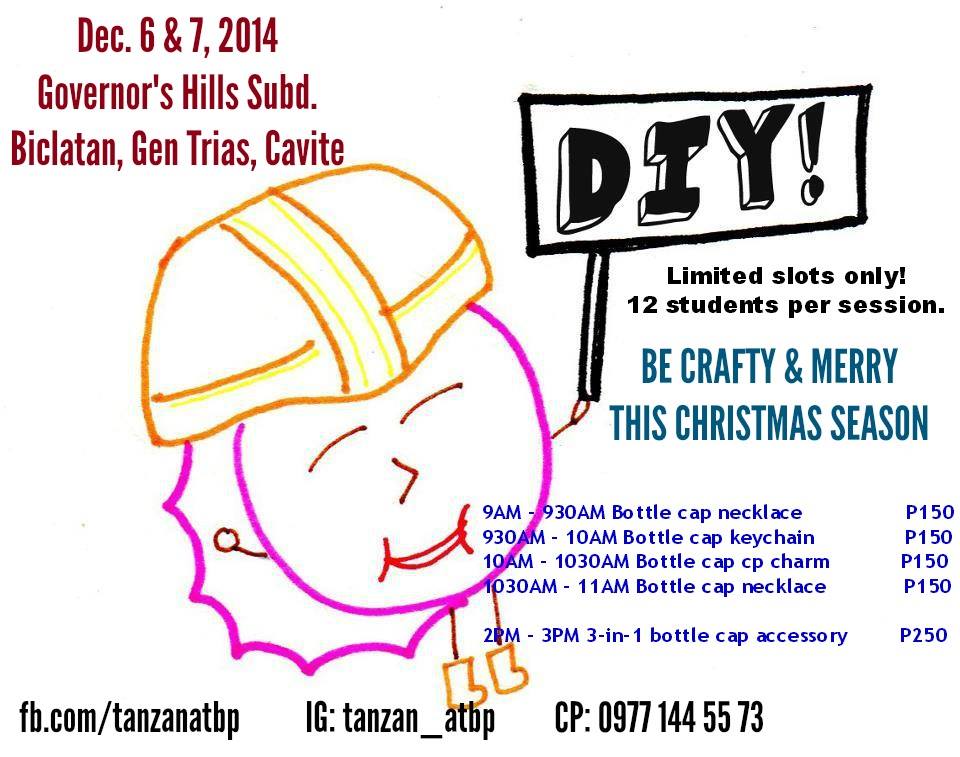 More workshops, please!
Joining a Tanzan atbp workshop is something I am now looking forward to. Cavite is a bit far from where we live, but Sheryl is working on conducting workshops around Bonifacio Global City and I'm definitely waiting for that.
I'm so excited about letting my kids join it. In fact, I discussed recycling and taking care of natural resources in our home school today. It would be such a great activity to reinforce the lesson.
I hope for my kids to realise that there are many different ways to contribute to the restoration of our beloved mother Earth.
Recycling is one way and it can be a lot of fun. I love pretty things, so if Sheryl would let me join the kids, I just might sign up for the class myself.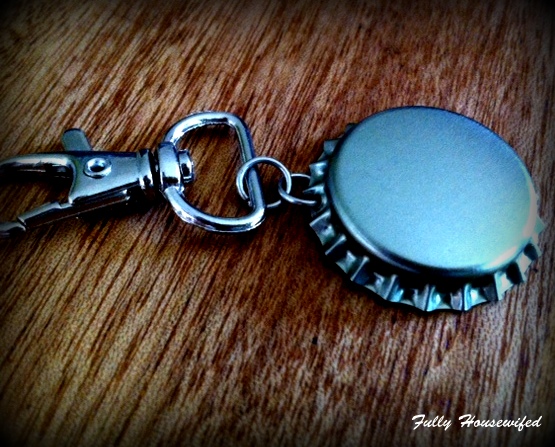 For orders and inquiries, you can get in touch with Sheryl of Tanzan atbp on Facebook or Instagram.