Before I start talking about the book, 7 things every wife should know, let me ask you this: What would you do if your husband tells you that he plans to quit his job to pursue a career with unstable income?
Here's another one, what if your husband turns out to have habits you don' t like that you only find out after you're married? For example, he leaves his dirty shirts on the bed or picks food off your plate.
What if your parents want you to move in with them? It seems practical since you don't have to pay for exorbitant rent and other bills, right?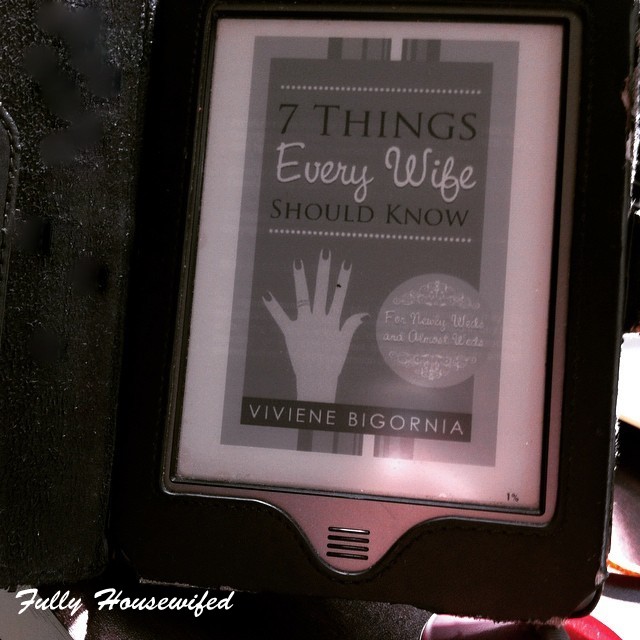 Here's the thing, if all you expected in  marriage was romance, and perhaps a bit of a teleserye you and me against the world scenario once you tie the knot, I can guarantee you, you'll be disappointed.
Wives, arm yourselves!
Marriage is not easy. Being a wife is not easy. But marriage is worth fighting for and your spouse is worth fighting for.
What's the best thing to do? Equip yourself. It's never too late!
Viviene Bigornia's 7 things every wife should know is a great tool for training and equipping for married women. It also provides a good orientation for single women who plan to get married in the future.
It's very easy to read and very much relatable. Viviene shares some of her stories in the chapters, as well as stories of real wives, women she's close to and whose marriages she continues to witness.
What I'm trying to say here is that Viviene talks about things that can be done and has been done. Marriage is definitely not always fun and exciting, but when times get rough, know that there have been women who had gone down the same path and have overcome.
You've lost that lovin' feeling
Jay and I aren't a perfect couple, and a great deal of why we're still together after all these years is because of his faith and patience.
You see, just as Viviene points out in the book, if we're simply looking at each other's capabilities, we'll definitely disappoint and infuriate each other.
Having Jesus at the center of our relationship makes a lot of difference.
Why? Because even when there doesn't seem to be any love left, there is Jesus. He's more than enough for us to forgive each other and he's more than enough for us to shift from the all-too-common perspective of love as an emotion, to love in action.
In love, there is no try, there is only do.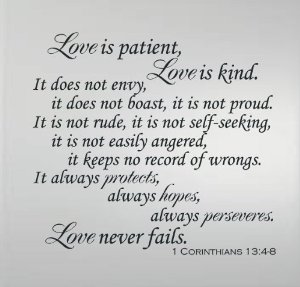 Going back to the book
There are places in between wherein Viviene suggests bible verses and provides questions for personal reflection.
You can use it as a personal journal or you and other wives can read together like a book club and meet regularly to share your thoughts and discuss the points in the book. It's a good way to build a strong, solid support group among other wives.
Where to buy

You have two options when you buy the book. Paperback copies are at Php 395 which you can order directly from Viviene via her blog, The journey of a woman. The Ebook in PDF version is also available for you at Php 110.
For non-Philippine residents, you can get your copy from Amazon. Here's the link: 7 Things Every Wife Should Know: For Newly Weds and Almost Weds
Sure I've come up with a few recipes of my own, Gordon Ramsay, Elliott Graham and Joe Bastianich are the constant voices in my head (hashtag schizoprenia, haha). Seriously though, I just love to prepare food, with no false ambitions.
And because it's the love month! Viviene is offering a 15% DISCOUNT for my readers.  Send an email to [email protected] and be sure to write this on the subject line: 15%OFF.
The book is basically Marriage 101. If you and your spouse are going through deeper issues, the book may still help, but it is best that the two of you together  will seek the counsel of a pastor or an elder in your church.
That said, the book is based on biblical truths which make for a good foundation for every marriage.  So go ahead, click on the links above and grab yourself a copy.
Disclaimer: I have received a free Ebook copy of 7 things every wife should know, but all the opinions and views I've shared here are purely my own.