Book Review: From Depressed to Determined
I recently finished reading the E-book "From Depressed to Determined, a 6 Step Guide to Thrive and have Personal Success" by Vivienne Bigornia. Vivienne is the same author of the book, 7 Things Every Wife should Know.
It took me a while to read the book because I recently went back to working full time online for my former company (I'll tell you all about it soon) and have adjusted my priorities over the past few weeks.
In a nutshell, From Depressed to Determined is a 6-day guide in getting over yourself to making something of yourself.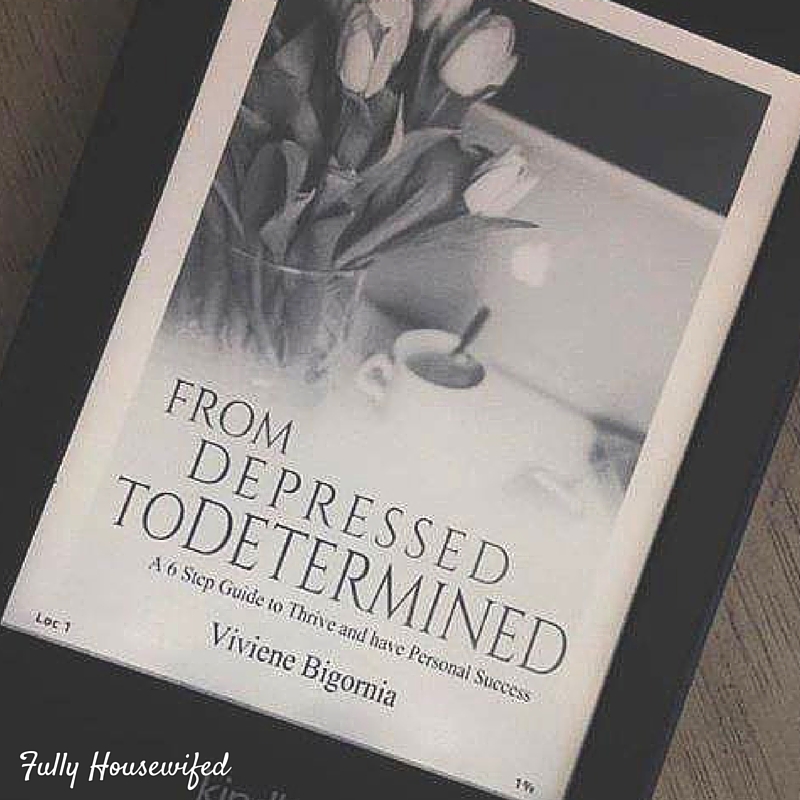 At first I thought it was about a case of clinical depression and gaining victory over it, but it turned out to be more on finding yourself amidst the chaos and busyness of family life. It's a very useful and practical read for stay-at-home moms, and even work-from-home moms who feel that they are just doing work to earn a keep and nothing more.
I must admit, I was pleasantly surprised by it and I'm thinking of doing the 6-step challenge. You see, I have only read the book but I haven't really taken the time to do the challenges yet.
(Read: 7 things every wife should know as told by Viviene Bigornia)
The book is easy-to-read with 6 short chapters – from setting a goal to going full swing, and very relate-able content, although personally, I cannot really relate to the depression from being tied down at home with the babies as it was not something I experienced for a long period of time; and not to the extent that the author described it. My kids have always been joy to me and in some sense, satisfy my need for company and entertainment.
It was only when we moved to Cavite that I experienced the struggle brought about by isolation, but even then, my introverted-ness kicked in. But I know of so many women who have gone through the same amount of struggle.
Each chapter includes practical application and exercises for you to do to help you move from creating a goal to making it happen.
To dream again
The thing that made me sit up as I was reading the book was when Vivienne said something about having a dream. In my entire life, I've only had one dream. I have wholeheartedly set aside that dream when I started dreaming for my husband and for my kids. But I don't really have any dream for myself other than to see my husband and my children fulfill theirs.
Have you seen the Nido "Magic Ad" on Mother's Day? Someone tagged me to that video and it hit home. But even then, having a new dream for myself was not something I gave so much thought in. Until now.
To be honest, after years of chasing after a single passion with literally blood, sweat and tears , I never thought I would ever be capable of having a big dream for myself again.
Maybe the old dream will no longer come to be. And maybe a new dream is waiting to be created. The prospect sounds exciting!
Some say life now begins at 40, why not, right? Perhaps it's time.
From Depressed to Determined, a 6 Step Guide to Thrive and Have Personal Success by Vivienne Bigornia is available on Amazon for only $0.99.