The Chocomaltee goodness of Milo in Milo Dino
I received a couple of innovative ideas in my email on how to enjoy the chocomaltee goodness of Milo.
I love these ideas that I can turn into activities I can do with my kids. It's part of our home school, and it certainly falls under "food science" category.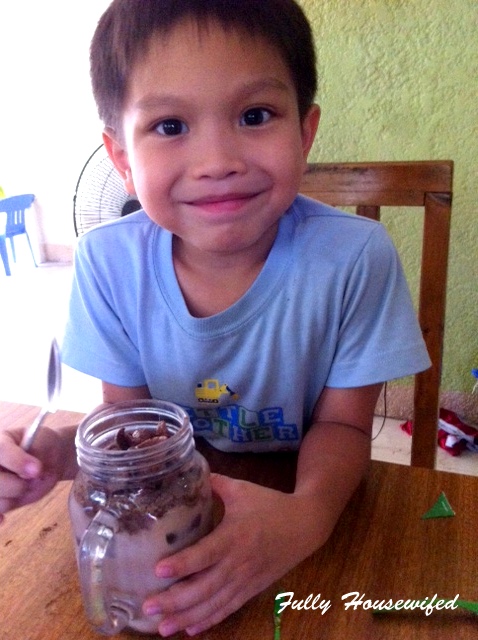 The best part is that its easy enough for my 4-year old to make. Since Jay took the rest of the afternoon off on Sunday to be with me on our 11th year anniversary, we decided to try Milo Dino with our kids for our afternoon treat.
I gave them all mason jars to use and proceeded on reading to them the instructions, which they all followed to the last letter.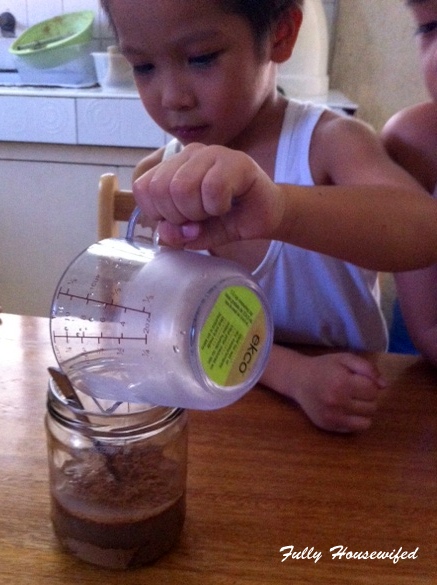 Milo Dino
Here's a list of what you need to make Milo Dino:
Ingredients:
2 packs of Milo (22 grams)
1/2 C Water
1/2 C Nestle Fresh milk
Koko Crunch
Sugar (optional)
Ice, as needed
Candy sprinkle (Optional)
Here's how my MILO Dino looks like: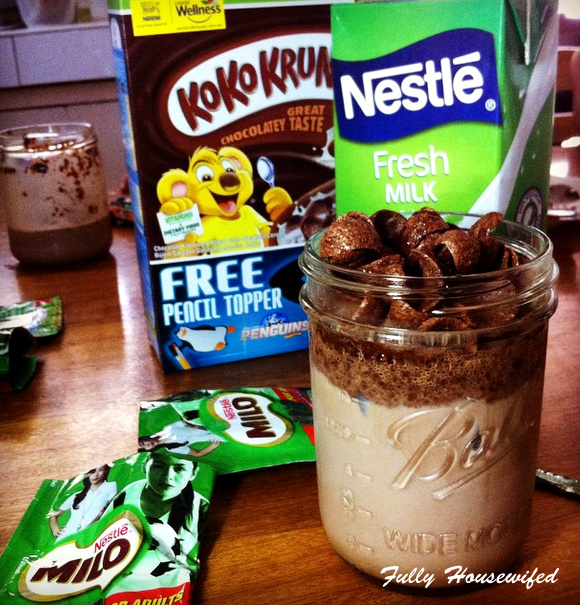 How to prepare:
1. Dissolve 22 grams of Milo in 1/2 cup of water.
2. Pour in Nestle Fresh milk.
3. Add Ice and stir.
4. Top with Milo powder.
5. Sprinkle on top with crushed Koko Crunch and candy sprinkles.
6. Serve!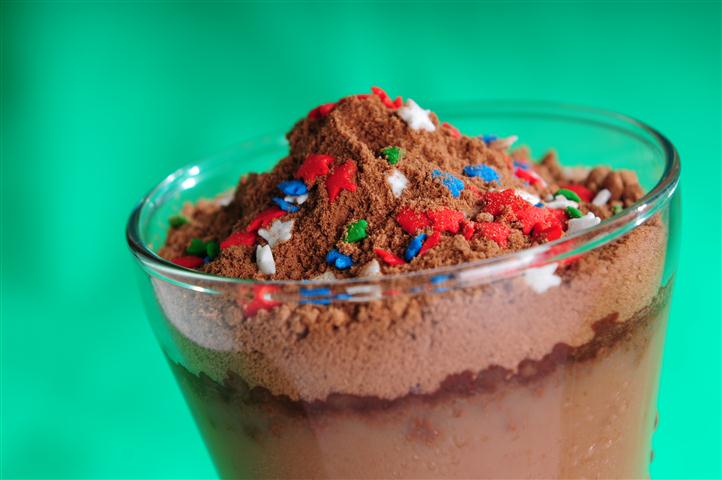 Sugar is not optional in the original recipe, but we decided not to put sugar anymore as Milo is already sweet and flavorful without it.
I also forgot to buy candy sprinkles and chose not to crush the Koko Crunch. Nevertheless, it was a hit! Even I love the taste that takes me back to my childhood years.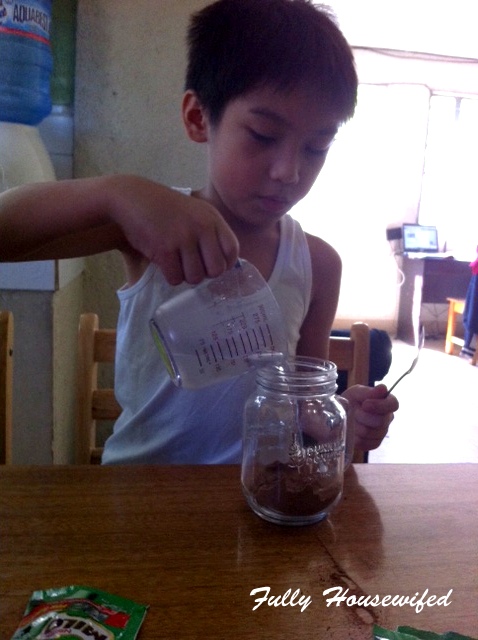 MILO Dino is really spectacular in the mouth, especially if you love a good burst of chocolate in your palate. I don't really know why the MILO Dino is called MILO Dino, but I'm guessing the sound of Koko Crunch is like the sound of a dinosaur chewing on something.
I really don't know, haha, but the cold chocolate was, in Po's words, at a very high level of awesomeness, and I'm sure I'll feel the same way about MILO Scramble.
MILO Scramble
Ingredients:
1-2 tbsp of chopped mango jelly
1/2 C MILO
1-2 C of crushed ice
1 tbsp of sugar
1/4 C of Bear Brand powdered milk
How to make MILO Scramble:
1. Put mango jelly on 2-3 glasses. Blend MILO, ice and sugar together in a blender jar.
2. Pour prepared mixture in glasses. Top with BEAR BRAND Powdered Milk Drink before serving.
Here's how it's supposed to look like: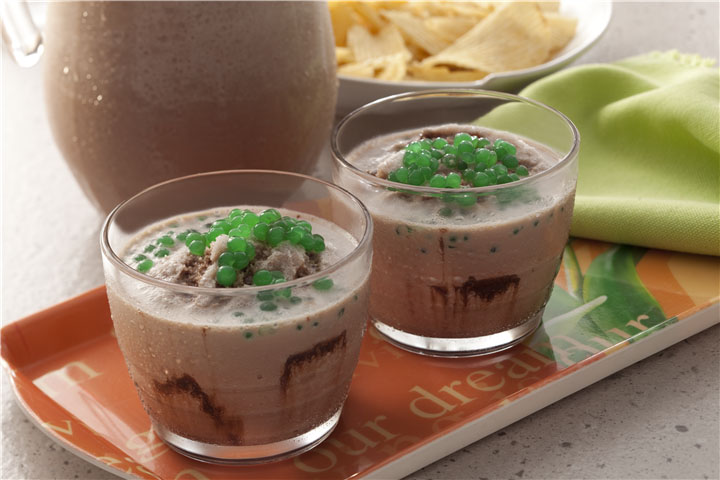 Who doesn't love a good chocolate drink on crushed ice, right? Right.
What's in MILO?
My kids love Milo just as much as I loved it in my growing up years. The email I got said that Chocomaltee is the delicious reason why we keep coming back for more.
Chocomaltee is a combination of malted barley, milk powder, sugar, cocoa and the power combination of vitamins and minerals, otherwise named Actigen-E.
Here's a closer look at the ingredients of Milo: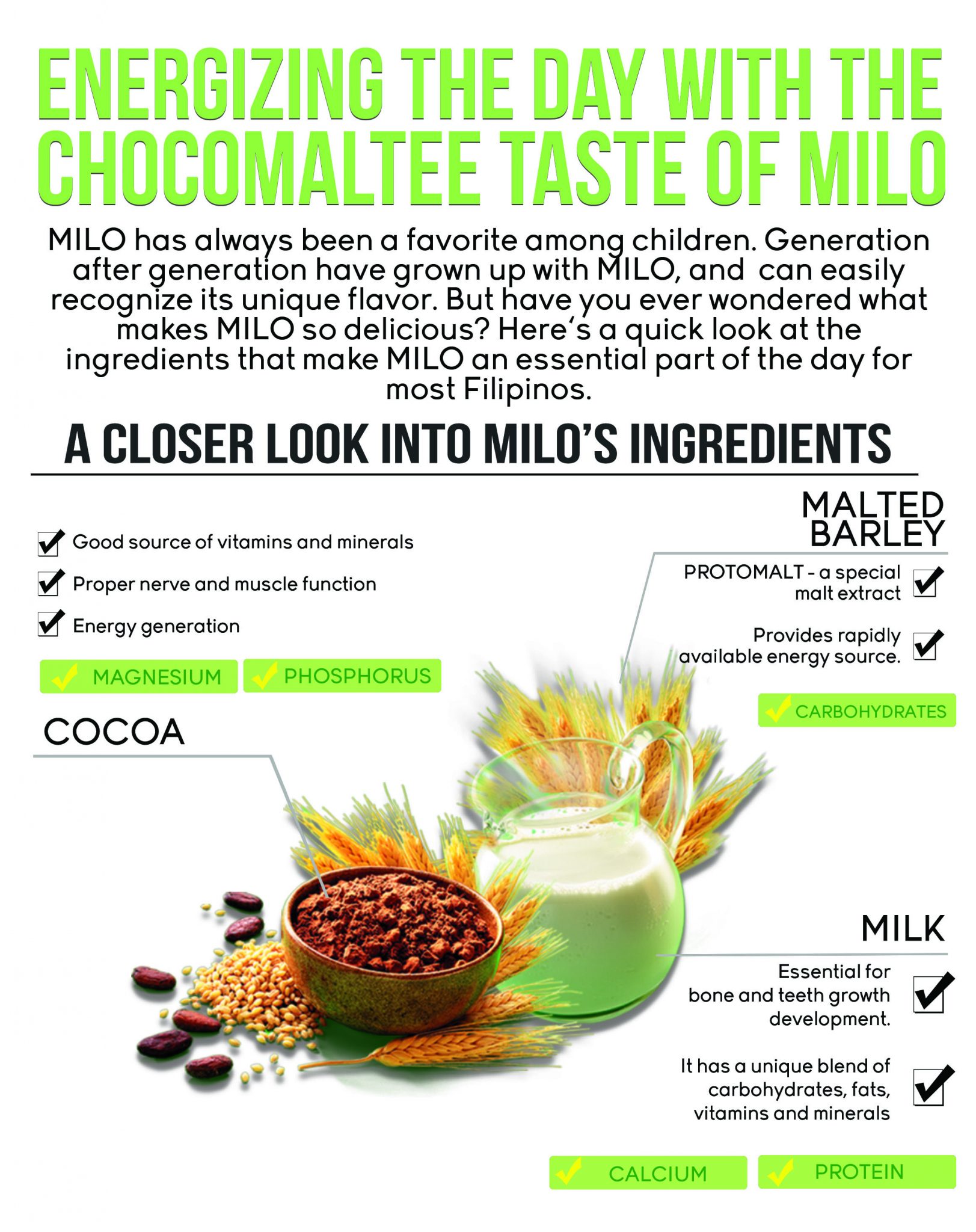 As a child, I remember being served hot Milo all the time, but there are now a variety of ways you can enjoy it hot….and cold.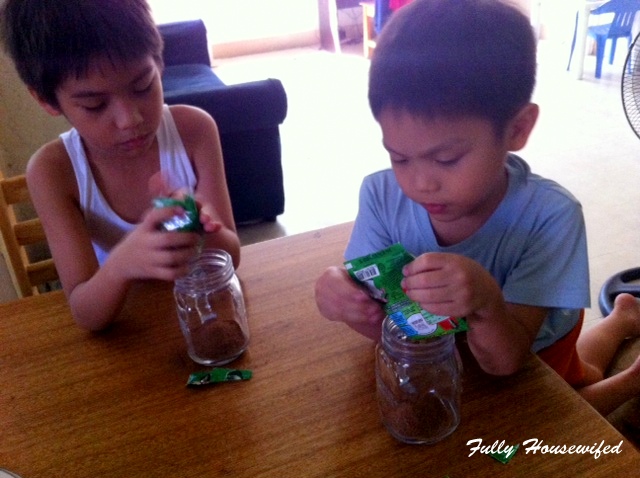 MILO is nostalgic!
If you're a child of the 80's, perhaps you remember Bea Lucero swinging on assymmetric bars to the background music that goes, "Great things start in small beginnings, growing up, reach early for your dreams….." Aaah, tears! I'm pretty sure thousands of youngsters started dreaming when that ad was shown on TV.
For as long as I can remember, Milo have always been identified with energy. The kind you need for sports and maintaining an active lifestyle.
Who hasn't heard of Summer Sports clinics that Milo participates in? Or MILO-B.E.S.T. Center Training Program, MILO Marathon, and MILO Little Olympics?
"Milo believes that these activities contribute greatly to the holistic development of Filipino champions – both in Sports and in life."
At the rate MILO is going, it's no wonder that it has become a mainstay in most Filipino homes and it will continue to be the leading beverage brand in the coming generations.
——————————————————–
Looking for a recipe book for kids? Check this out!