Easy Recipes: Post-Easter breakfast of Egg salad with Jolly Real Mayonnaise
So there was a shout-out in one of my favorite blogger communities, Mommy Bloggers Philippines, for some salad recipes with mayonnaise in it.
Pitching in recipes I love is one of my favorite activities in MBP, but to be honest with you, my favorite salad is a bunch of lettuce and fruits, sprinkled with my favorite fruity salad dressing.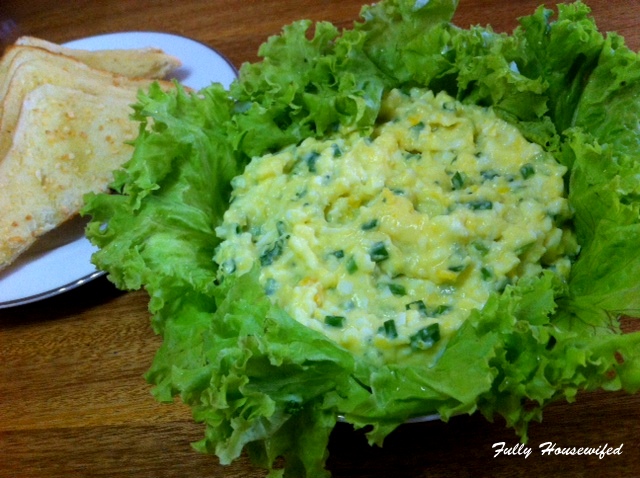 But I like joining in the fun stuff in the community and my husband does love mayo, so I went searching for salad recipes with mayo in it and came upon an egg salad recipe that I think the hubby and my kids will love for breakfast. I didn't get to follow everything in it, but I think I made a pretty good version of it.
Eggs and Easter
Easter was pretty busy for Jay, so today, we're celebrating it with some activities with the kids. After all, Easter is a very important celebration for our family. It always reminds us of the lives we once lived and how we have been redeemed from that life through the cross that Jesus Christ bore and won over. Our children are our daily reminder of a life we have never, in our wildest dreams, ever thought we were going to have.
So we are not going to let Easter get away without some family celebration. No way! And I'm going to jumpstart the celebration with some healthy brekky.
Anyway, I need to rush this and get back to my hubby. We're having some coffee-lovin' this morning while the kids are still asleep! (Coffee for him, Calamansi juice for me, heehee)
Egg Salad on garlic toast
Ingredients
6 Hard-boiled eggs
1/4 C Jolly Real Mayonnaise by Flyace
1 tsp Calamansi juice
1/3 Diced celery (but I think I added more. I loooove celery to bits!)
1/4 Finely sliced spring onion stalks
1 tbsp Minced parsley
Salt (the original recipe calls for Kosher salt but I don't have that, so I used regular iodized salt)
Pepper
Fresh Lettuce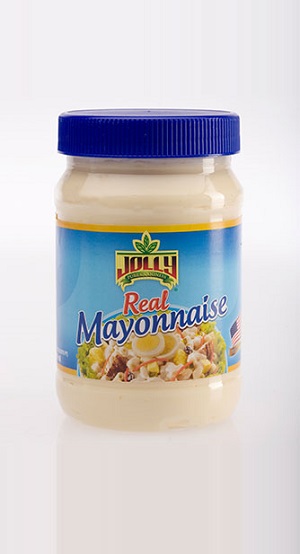 How to prepare:
Using a fork, press and mix the eggs with Jolly mayonnaise, calamansi juice, diced celery, spring onions and minced parsley until you have reached your desired consistency. (I like mine chunky!)
Add salt and pepper. Then, put your egg salad mixture on a bed of lettuce.
Serve with garlic toasts!
Super easy, right? So go ahead and make your family some egg salad for breakfast. As for me, I'm heading back to the dining table where my love waits for me.
Happy Easter everyone!
————————————————
Looking for juicing recipes? Try this!