How to fight depression for work-from-home moms
It's not unusual for any work-at-home mom to struggle with loneliness or even depression. I know I do from time to time.
Before I move on, I want you to understand that if you are going through depression, you need to seek the help of a professional for that.  But this also applies to the common pangs of loneliness and sadness anyone of us may go through, like when we miss our friends or when we miss our youth. You know what I mean?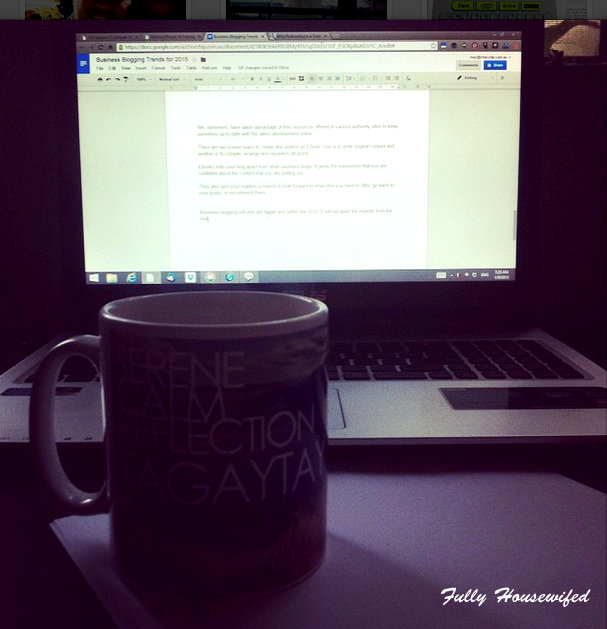 But anyway, now that I've mentioned it, mine's partly triggered by my biological clock (I'm almost 40, yey!) and partly because I seldom get to go out of the house since I decided to change careers eight years ago. Partying is not really a problem, as I am relieved to have confirmed that I am an introvert by nature who prefer the company of a few dear friends or a quiet dinner with the family over concerts and huge team building events.
Not that I'm against them as I do go when required, when people involved are important to me, or when I want to support  my husband.
So, what do I do?
The problem with being sad is that it can sometimes be a comfortable place to be at. You feel so sorry for yourself that you just don't feel like doing anything about it at all and let's be honest, we sometimes act as if the world owes it to us to make us feel better.
Two things, though: You can do something about it and you have to do something about it.
That's right, you, me….no one else can help us unless we willingly help ourselves out of it.
Anyway, here are 3 things I've been doing to combat depression:
1. I exercise
Exercise isn't just for weight loss or toning your body. Exercise promotes overall wellness.  Exercise releases endorphins, otherwise known as happy hormones.
Exercise is proven to be an effective anti-depressant. More effective than prescribed meds, according to the article I read.
My hubby and I take the kids to run at Track 30 in BGC at least twice a week, but last week, he took the kids to ride their scooters at Bonifacio High Street and let me run by myself. I really enjoyed it!
I loved that I was alone, enjoying the beautiful city, I didn't even notice how many rounds I've made around the track. All I knew was that the  evening sky was beautiful and it was very peaceful. I think I got my sanity back that night.
When we can't go to Track 30, I push myself to do some dance exercises here at home. I also have a list of routines that I follow when I'm not in the mood to dance.
The routine usually involves squats, jumping jacks, lunges, and yes, a few burpees and planks.
When I'm not in the mood for those, I just take every chance I get to walk, walk, walk. I've always been a walker. I can walk distances, like from Makati to Baclaran distances (5.3 kilometers). I think I maintained my light weight back then because of all the walks I would do everyday from work from Festival Mall in Alabang to our village behind SM Southmall (4.9 kilometers).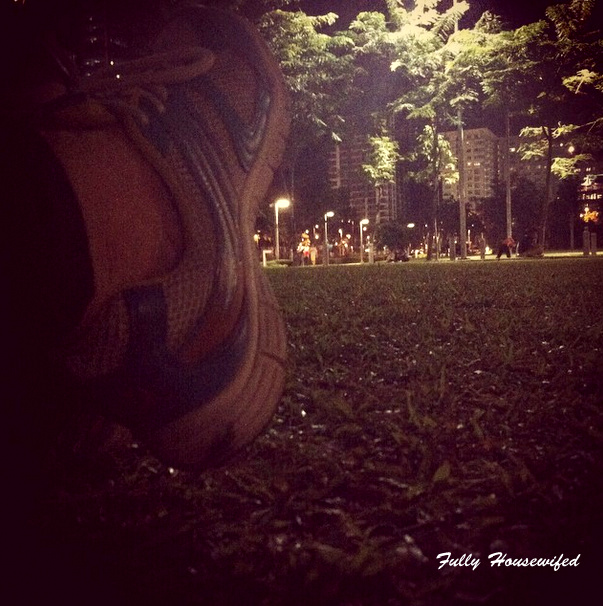 2. I read my bible
Every afternoon, at 4pm, after work (I'm required to log in for my work at 7am-3pm) and before I start home schooling my kids, I would go to our yard where I have set up a table. I would get myself a cup of coffee, tea, or calamansi juice and read my bible.
I also keep a notebook where I write my prayers. I wrote about this before, this is the practice I taught my 9-year old son, and will teach my other kids, as well.
There's just something about writing down my prayers that keeps me focused.
I use this time to reflect on God's word and meditate on his promises. And when I'm feeling confused, emotional, stressed or anxious, the bible helps me find direction and peace.
"Finally, brothers and sisters, whatever is true, whatever is noble, whatever is right, whatever is pure, whatever is lovely, whatever is admirable—if anything is excellent or praiseworthy—think about such things" Philippians 4:8.
Sometimes, I also read other books in my favorite spot. I'm currently alternating with WikiChurch by Steve Murrell and God Knows My Name: Never Forgotten, Forever Loved by Beth Redman
. Such encouraging, empowering books, I tell you!
I love seeing birds perch on the wall or the leaves sway to the breeze. Yes, seriously. I  must really be getting old, haha!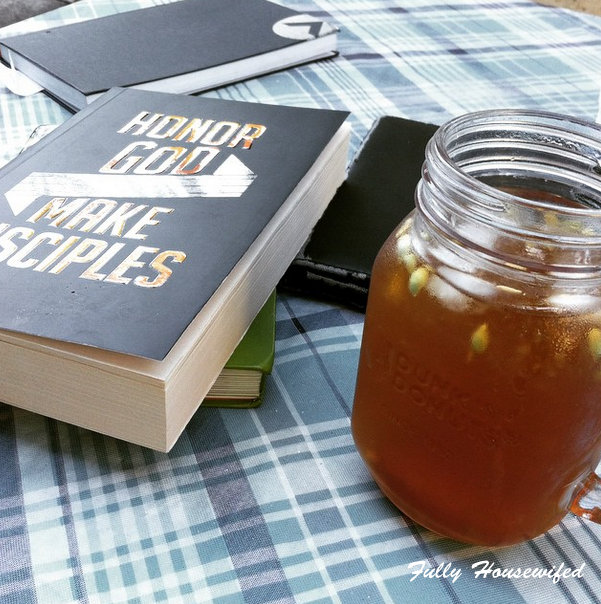 3. I drink more water
It might surprise you that drinking more water helps fight depression. How? Well, a lot of us don't notice that we don't drink enough water because we've been drinking other types of beverages such as coffee and tea, juices or soda. This causes dehydration and dehydration causes anxiety and nervousness.
Both can lead to depression. And just in case you're not aware, caffeine in itself already causes anxiety.
So there! I've been drinking more water now and have replaced coffee with calamansi juice, although I didn't get here if not for our annual checkup when the doctor advised me to drink more to clear me of UTI. But all's good because when I googled it, I realised that there's more to water than just cleaning my kidneys.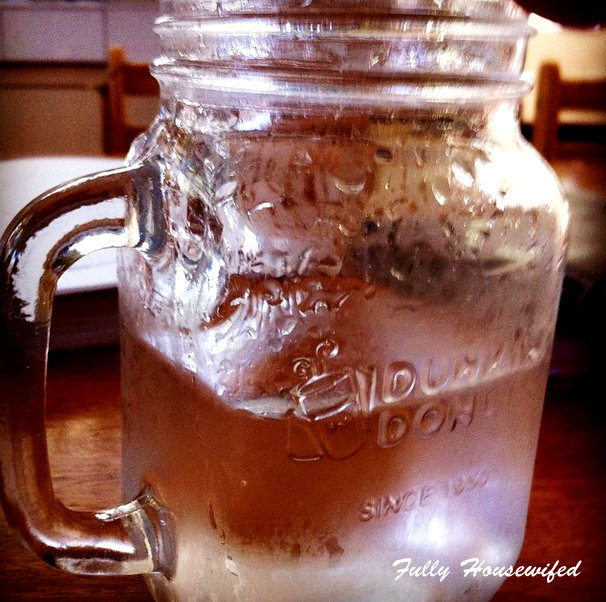 Get off Facebook!
There are other things that you can do to fight depression, like catching up with friends, crying out your frustrations to confidantes, take on a hobby like painting, as one of my fellow WAHMs suggested, or you can get off your laptop, especially Facebook.
When you haven't been out of the house for so long, even your friends' happy posts may make you feel resentful and be negative about your life.
Most of the time for me,  it's just a matter of spending more quality time with my husband and kids, like in things as simple as enjoying dinner with them at the table and listening to my kids talk at the same time, haha!
Or my husband holding my hand as he tells me about his day.
No devices, no TV.
You see, when we invest more of ourselves into our work and very little of our time with our family, it will make us feel ill-equipped and incompetent towards them. It eats us up and makes us feel guilty. Eventually, it gets to us and we feel depressed. After all, for most of us, aren't they the reason why we chose to work from home?
The solution is to allot time for work and purposely have time for family.
Yesterday, me and my 4-year old were left at home and I spent a lot of time playing blocks with him and talking to him, reading a few books, tickling him and laughing with him. Everything was alright in my world.
What about you? What do you do to keep depression from mastering you?
"I have told you these things, so that in me you may have peace. In this world you will have trouble. But take heart! I have overcome the world" John 16:33.
——————————————————————
Want to check out the book I'm currently reading? Click on this: