Last November, we received a wonderful surprise from one of the online stores on educational toys, The Sandbox Toys on Facebook. The store was just launched and the owner posted an invitation in one of our homeschooling communities to "like" the page and check out the products they sell.
As it turned out, the store was raffling off prizes to those who follow the pages and my name came up. The prize was called Super Skeleton (Build it now) by Gaby Goldsack which was a model kit. I was very happy because it meant another free project that my kids can do. In homeschooling, that's great news. What easy way to learn about the bones of the body but with a model kit!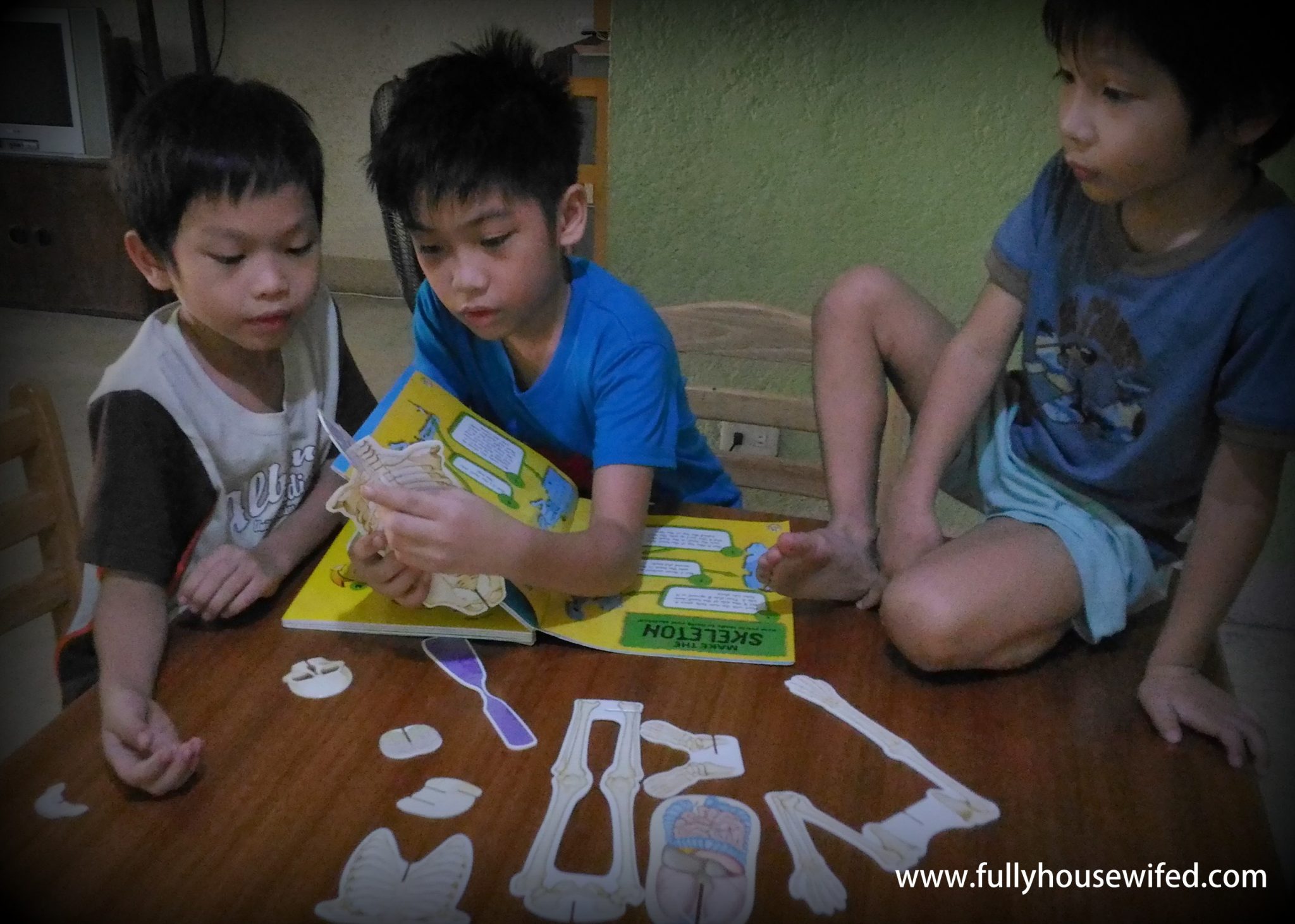 I'm great at DIY's (I use them when I need to save money), but models and pre-packed kits save a lot of time and energy, in my opinion. So if I can afford to get some, I do so.
(READ: Artec Detective Lab: Learning about fingerprints!)
Anyway, when the package arrived, I gathered my kids to see it.
The first pages of the book was about the different parts of the bones and their functions, but the more exciting part is the rest of the book that had cutouts of the different parts of the skeleton, plus the brain and internal organs. I thought it was great because as the kids put together the skeleton model, they were given a good idea of where each part of the internal organs are located.
Putting together the parts was easy too, as you just need to slip the parts together according to instructions.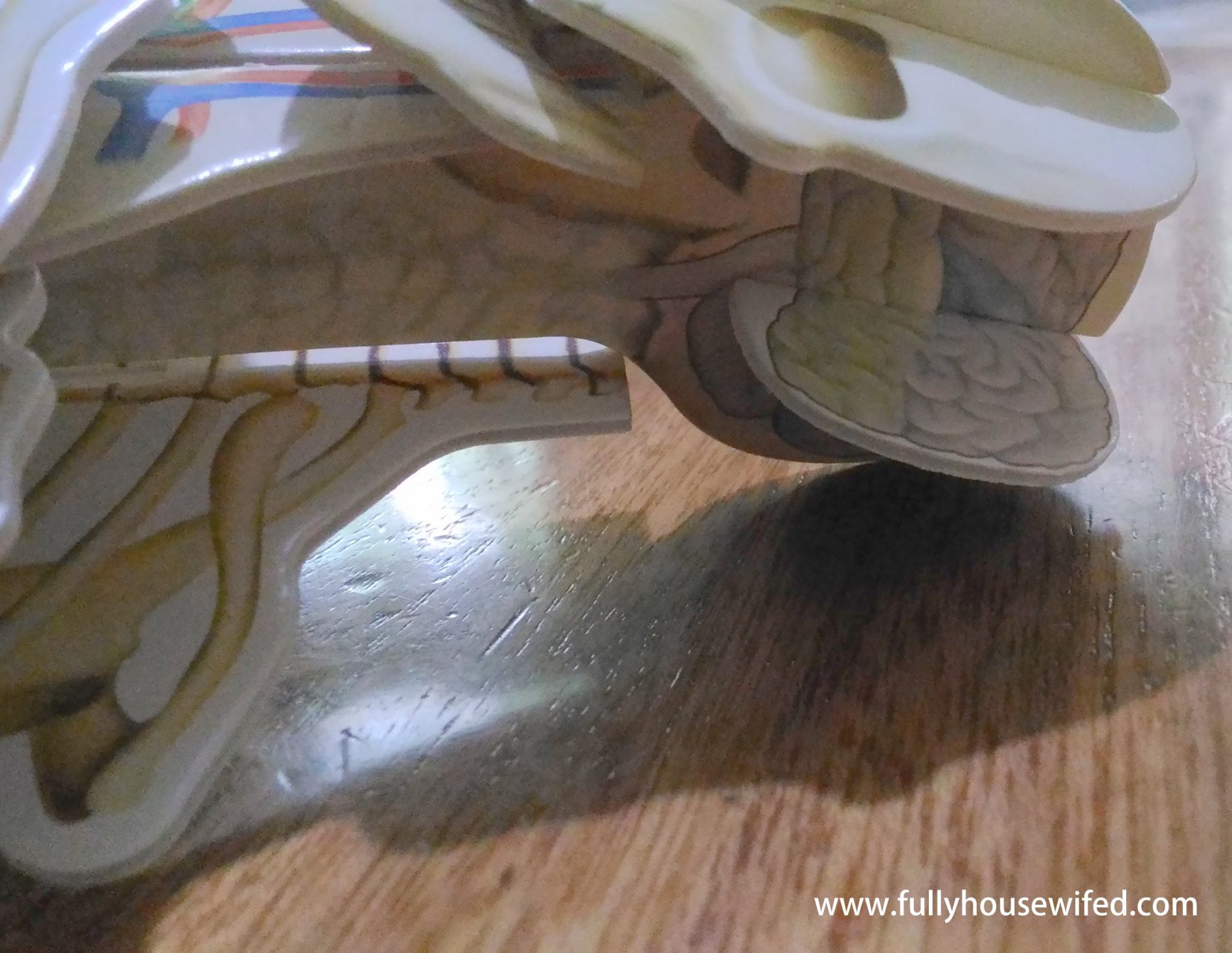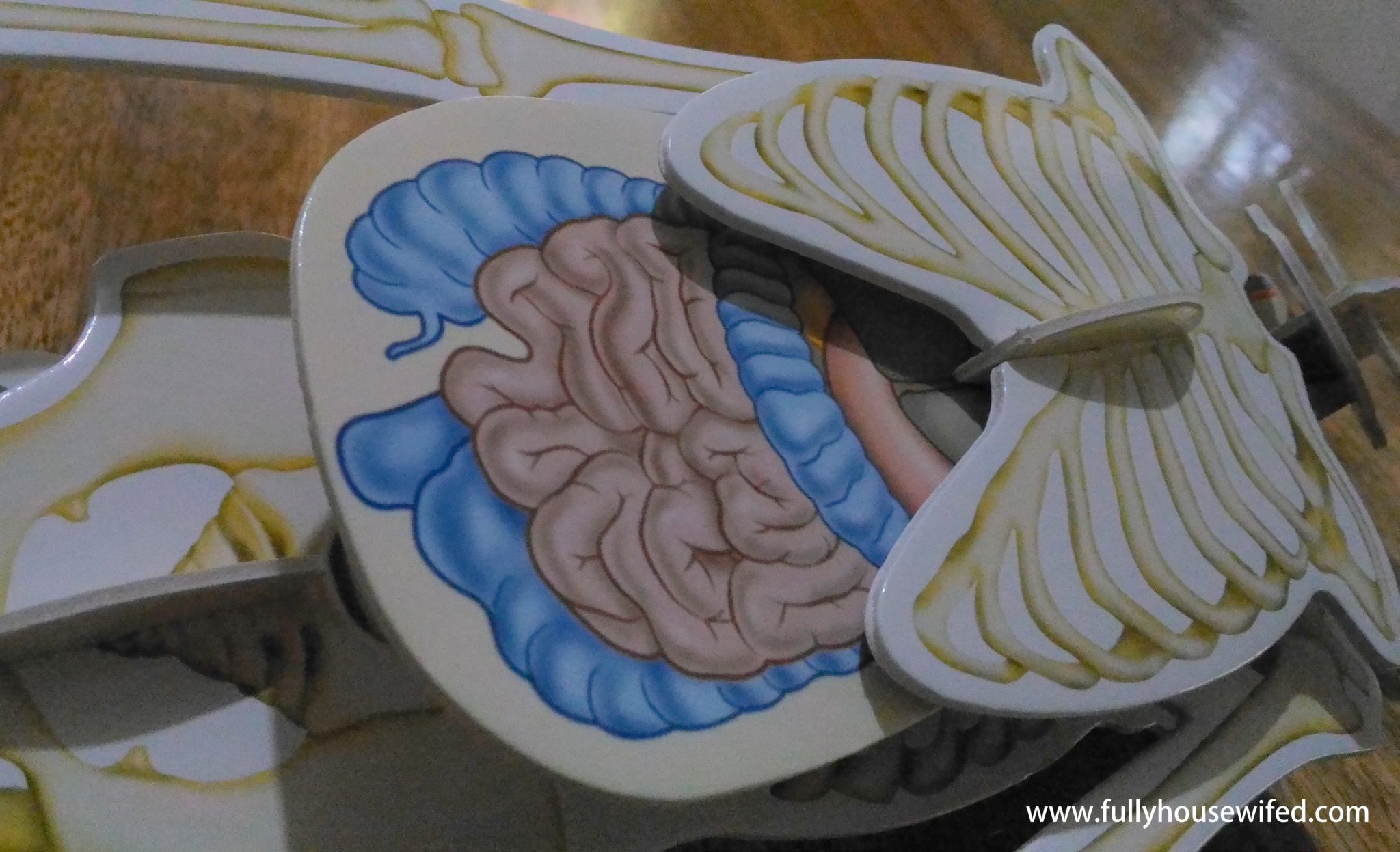 Here's a quick video clip of some of the photos that I put together as the kids were building the model:
My Recommendations in using Super Skeleton Model kit
I would advise that if you want to keep the skeleton model for a longer time, glue the parts together and place it where it won't be easy to get hit by anything or anybody. Regular white glue is fine, you only need to wait for it to dry before putting it where you intend to place it.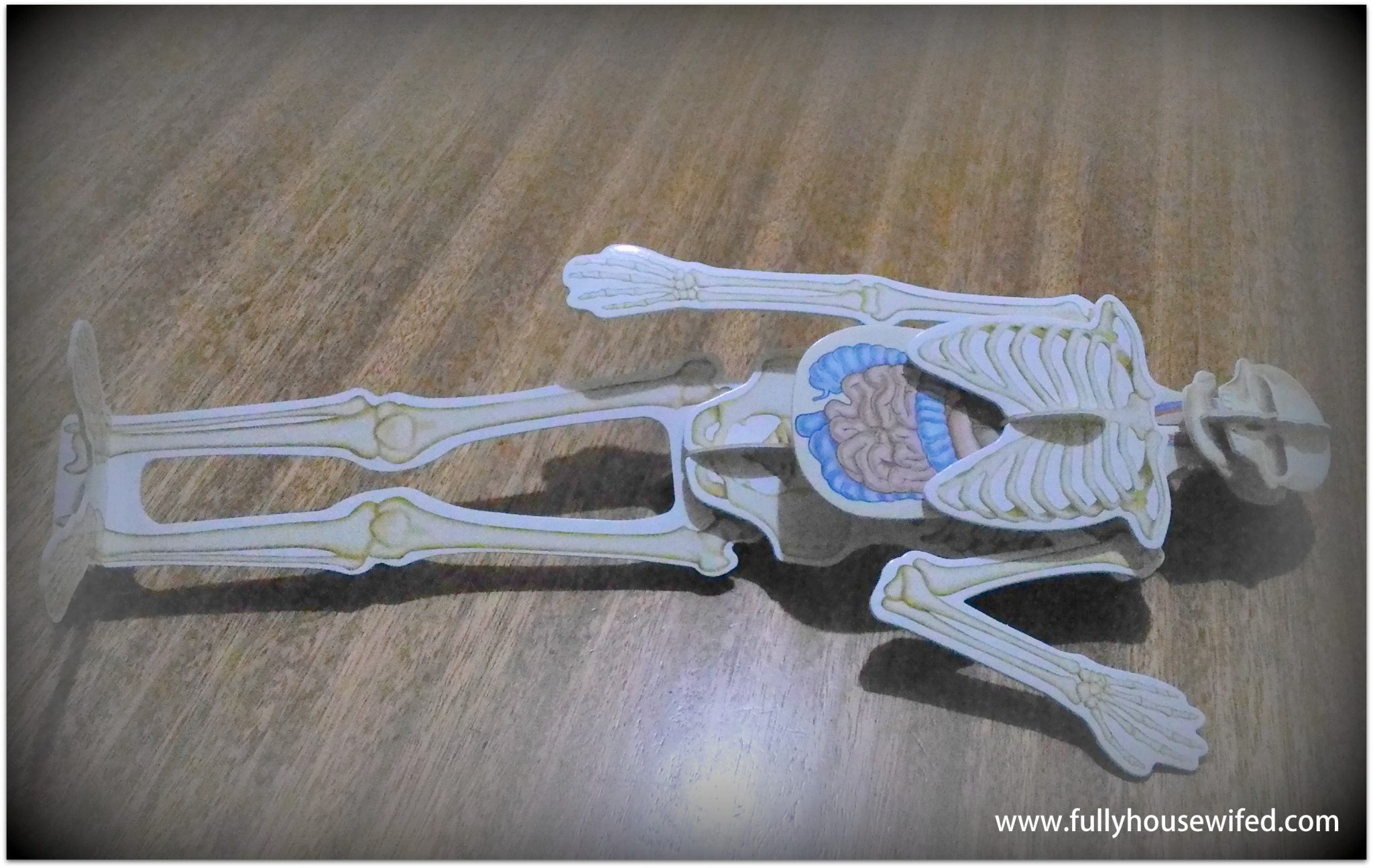 I have to admit that we didn't keep the book after the kids built the model. We do have a couple of books on body and bones in our shelf so it was one of the stuff we let go when we moved.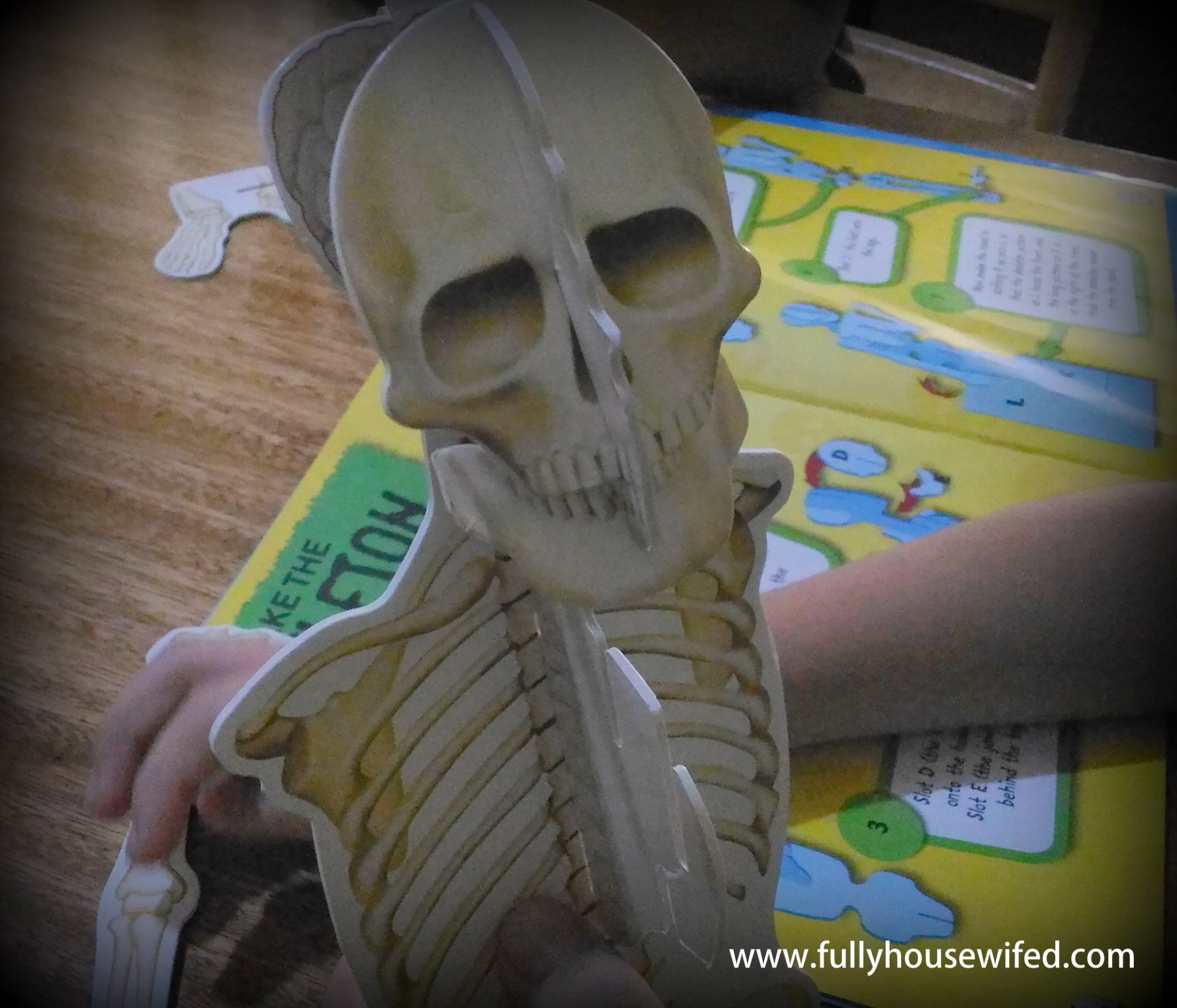 All in all, it was a fun activity that my kids shared. I focussed more on the building more than discussing it because the building process is a lesson in itself. My 6-year old was already into the body books before the model kit arrived so it served as their hands-on activity for the lesson.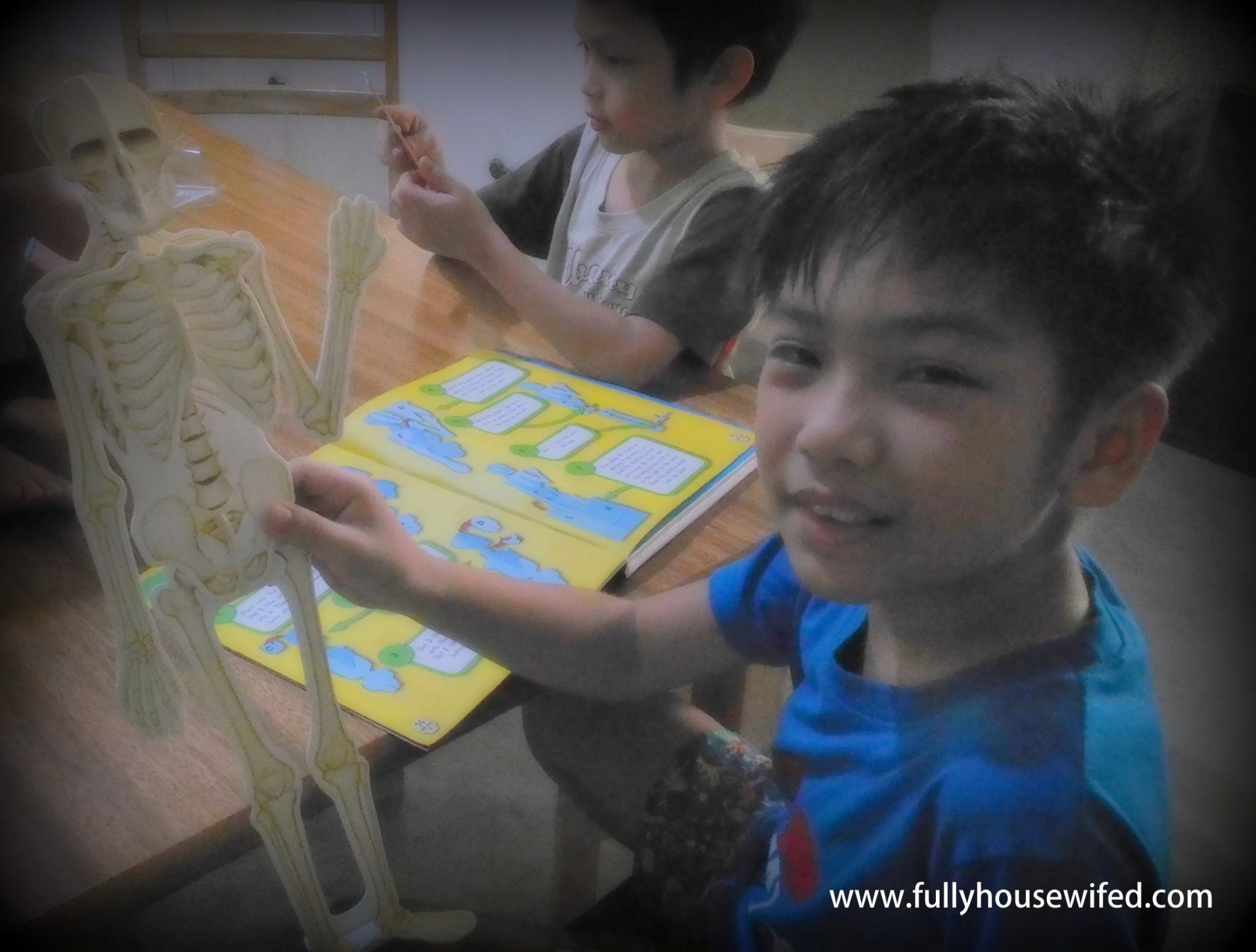 More than being another online shop, The Sandbox Toys aims to assist homeschooling families by providing affordable educational toys, games and manipulatives, and making them accessible for us.
The Super Skeleton Model Kit, if my memory serves me right, costs around Php 700. But if you want to inquire about it and check out The Sandbox Toys' other products, here are the details:
The Sandbox Toys
https://www.facebook.com/theSandboxtoys