Why I'm excited to try out mySlim with Yerba Mate
I was just chatting with a friend over FB this morning (which is funny because she just lives on the floor below ours, haha!) and she showed me a photo of a slimmer us just a year and a half ago. For motivation, she says.  I was telling her that that I was going to try mySlim with Yerba Mate very soon and she was trying to encourage me.
I'm in a really bad weight rut and I've been struggling to lose some of the excess weight the past several months. I've tried a few organic products, did exercise on and off but sadly, my metabolism is not working like it used to.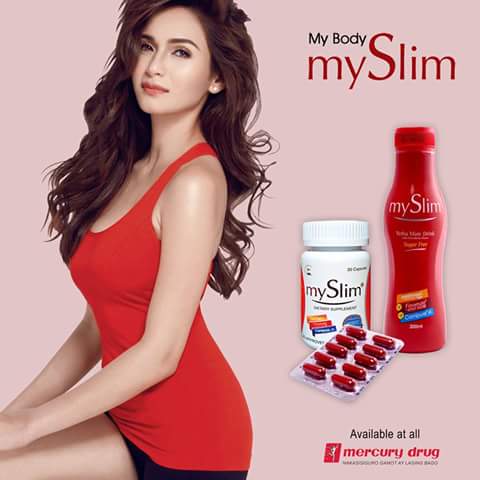 I'm not even going to tell you how heavy I am right now. I do have a scale safely tucked in the cabinet below my oven and I'm just too afraid to look at it lately. I know I'm not going to like the numbers so I prefer not to torture myself with it.
Anyway, I've seen mySlim on Claudine Barretto's IG page, and we all know she's on her way to being a fitspiration, and of course, I've heard that the new product endorser is Jennylyn Mercado who is simply the most beautiful actress of her generation, in my opinion. So I pondered on checking it out to see if it can help me.
Now that I'm 40, I take great caution on what goes into my mouth. There are just too many products nowadays that claim a lot of things that they are not and I don't want to be fall for that. Let's just take slimming products, for instance. I've heard of men and women whose health were compromised because of the pills and slimming products that they used. That's not something I want to happen to me.
So I scoured the net on the scoops and dish on Yerba Mate and mySlim and here are just some of the things I've picked up:
1. mySlim is a detox product.
Why is this good? Well, removing harmful toxins from your body is always a good thing.  I think that most successful slimming journeys began by detoxifying. For me it sounds like you're giving your body a chance to renew and rebuild.
2. Yerba Mate, the slimming factor in mySlim, leaves your lean muscles alone. 
Yerba Mate definitely helps burn your excess fat but it doesn't go burning your muscles, too, which is good. Having more muscles in your body helps burn fats when you are active? (I learned that when I worked for a client who is a top bootcamp coach in Sydney)
Plus, you don't have to worry about saggy arms too much because the muscles will help keep them tight.
3. It has Palatinose which balances Carnipure.
I've used a lot of slimming products before, especially when I was a teenager, and the ones that curb your appetite are the ones that really help you lose weight. However, the downside to that is that you also start running out of energy and your system will start burning more fats (and even muscles) for energy to keep up with your daily activities. Most of the time, you weaken because your body just don't have enough to burn anymore.
I remember almost fainting in my Senior year because I didn't have enough energy to keep up with the required C.A.T. exercises. Not familiar with C.A.T.? We used to have some sort of military training where we had to do drills when we were in High School — that's C.A.T.
Anyway, my point is that mySlim has Palatinose which supplies the energy to balance out the curbed appetite caused by the Carnipure content in the product.
4. It has Garcinia Cambodia.
Case closed, haha!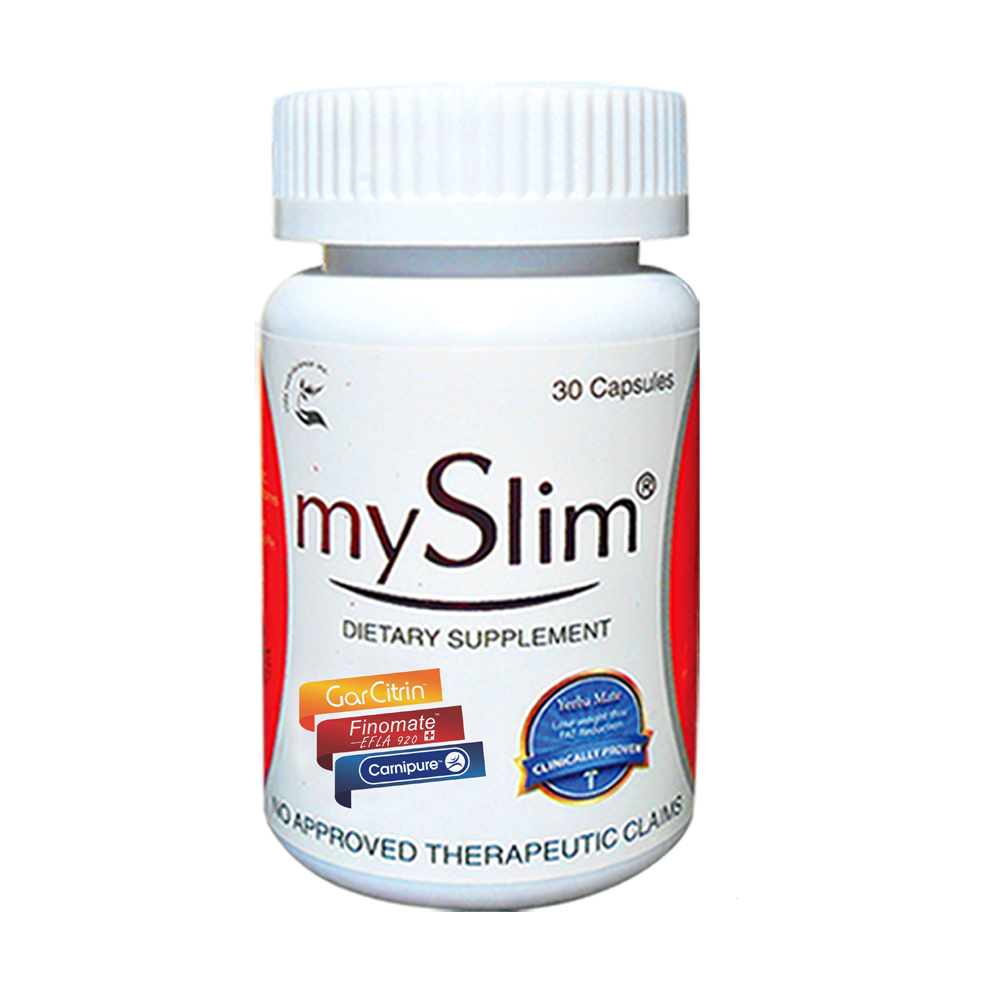 Health Risks?
I came across a couple of articles warning users of the Cancer and other health risks that Yerbamate can bring about.  However, as I continued to read, I realized that the throat and esophagus Cancers that they're warning about were not caused by Yerbamate per se, but by the mis-processing of mate in certain products.
Eventually I came across a helpful blog that discusses the Yerba Mate Cancer warning more objectively.
Yerbamate was first discovered in Brazil and was used for tea. Apparently, when something goes wrong in the smoking process used for Mate, it can get contaminated which may cause Cancer.
This is why it's important to scrutinize the brand and to check on the quality of the products you buy before using them. Don't just buy any Yerba Mate product.

mySlim with Yerba Mate is developed by Vida Nutriscience Incorporated, the leading health and wellness product provider in the country today known to provide safe, novel and ethical health and wellness products. That's a good sign, don't you think so?
Also, the general rule of thumb is that anything taken in excess is harmful. mySlim should only be taken three times a week, which means you should only take it three times a week. Don't go beyond the prescribed doses.
Or better yet, if you are sickly or have a condition, it is best to consult your physician and discuss with him your plans to take mySlim and listen to his recommendations.  No one should shift diets or take on a drastic slimming plan without consulting a physician and a nutritionist anyway. It's always best to listen to the experts.
Before I get done, do you know why I also think that Jennylyn is the perfect endorser of mySlim? Because she's an active woman who scuba dives and participates in triathlons. She's healthy and fit and strong.  (I saw all her hobby stuff on Kris TV, haha! Whee, I'm such a fan!)
mySlim drink costs Php 89/bottle and Php 69/sachet. 1 bottle of 30 capsules costs Php 540.
To know  more about mySlim with Yerbamate, visit:
Website: www.vidanutriscience.com
Facebook: @myslimPH
Twitter: @myslimdetox
Instagram: @myslimdetox