I've been meaning to post something else the past few days but I've been physically exhausted lately that my brain just feels too drained to do it. But….I thought while I wait for the muse to come, I'll share with you how I did Homemade Spaghetti Sauce for lunch yesterday.
We've long replaced the local spaghetti sauce we used to buy from the supermarket with a bottled one (San Remo) in our attempt to go healthier on the food we serve our kids. It's a lot more expensive than the locally packed brand but we thought health is always worth the extra pesos. At the back of my mind, I still wanted to go as natural as we can and I've been meaning to, but it's been pretty hard to find good, plump tomatoes that aren't too expensive around here.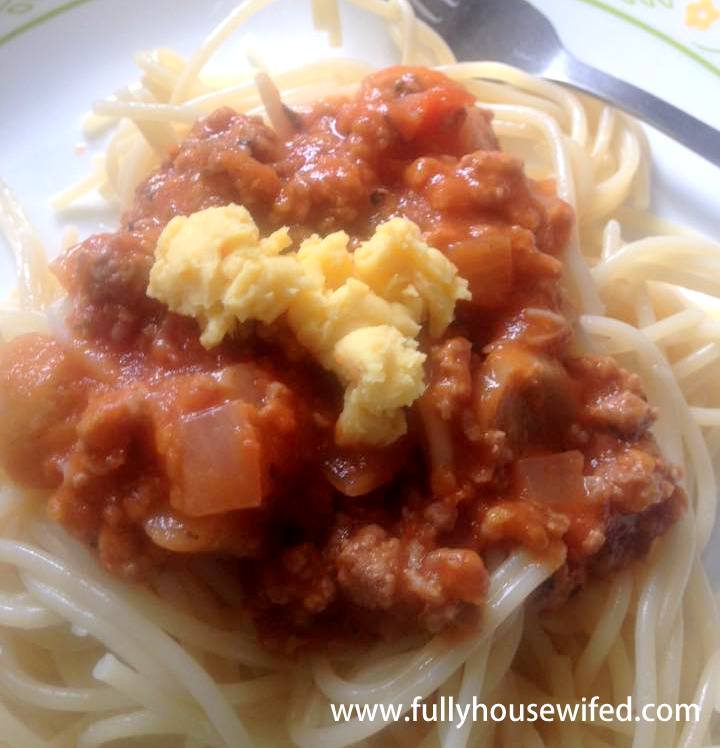 Besides, the last seemingly plump tomatoes I got from the supermarket turned out to be dry and tasteless.
Until Jay came home with a few ones the other day and told me that he got them from a neighborhood store. He told me that a kilo only costs Php 30! I immediately asked him to get us some so I could make spaghetti for lunch and he thought it was a great idea since we still have spaghetti noodles and some ground beef left and our two little tornadoes are crazy about spaghetti.
Of course I watched a lot of YouTube videos to get this right, but I had to make do with what available ingredients I can find around here (and measure freely) to substitute for the actual ingredients in the tutorials I found, but we were pretty happy with the sauce we came up with.
Ingredients:
2 K plump and ripe tomatoes
1 K lean ground beef
Button Mushrooms (pieces and stems)
Chopped large white onion
2 cloves of crushed garlic
1/2 C of Olive oil
Salt & Pepper
Chopped Basil (Fresh is better, but I used McCormick's dried basil)
Oregano (I used McCormick's again for this one)
Instructions:
1. Wash the tomatoes and put them in a pot with water.
2. Bring to boil.

3. Using a slotted spoon, fish out all the tomatoes from the pot and place in iced water.
4. Once you can already handle the tomatoes, peel the skin and put the tomatoes in a blender, add olive oil and blend for 2 minutes.
Note: My favorite tutorial on this included the tomato skins. If you don't have a blender, it's okay, too, you can just boil the tomatoes until they are soft enough to crush.
5. In a pan, saute garlic and onions until garlic shows a hint of brown.
6. Add beef and mix until cooked.
7. Transfer into a small pot and pour in the blended tomatoes.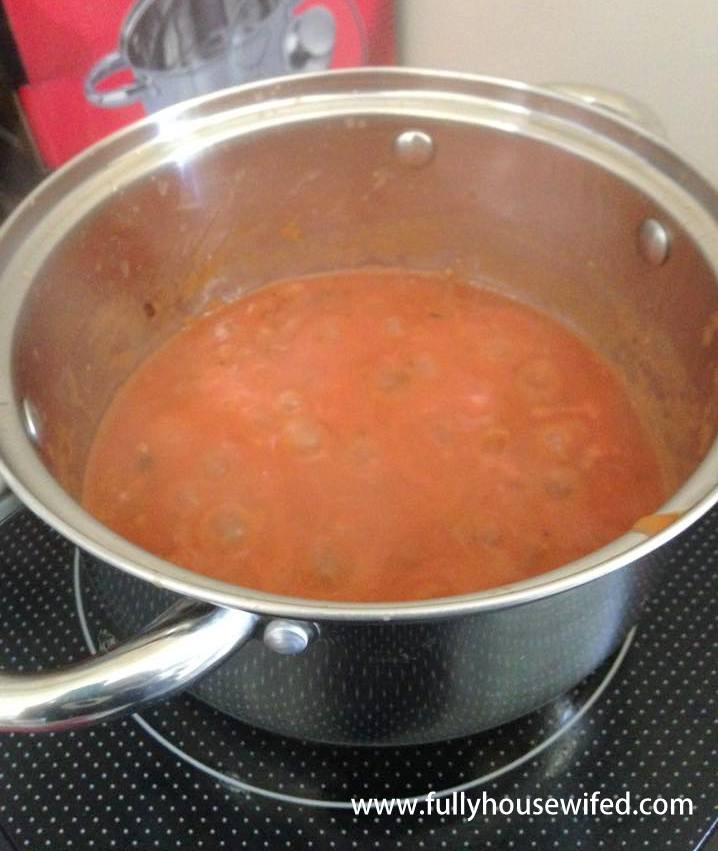 8. Add Basil, Oregano, Salt & Pepper to your liking.
9. Add the mushrooms.
10. Simmer.
11. Top on cooked spaghetti pasta. Serve!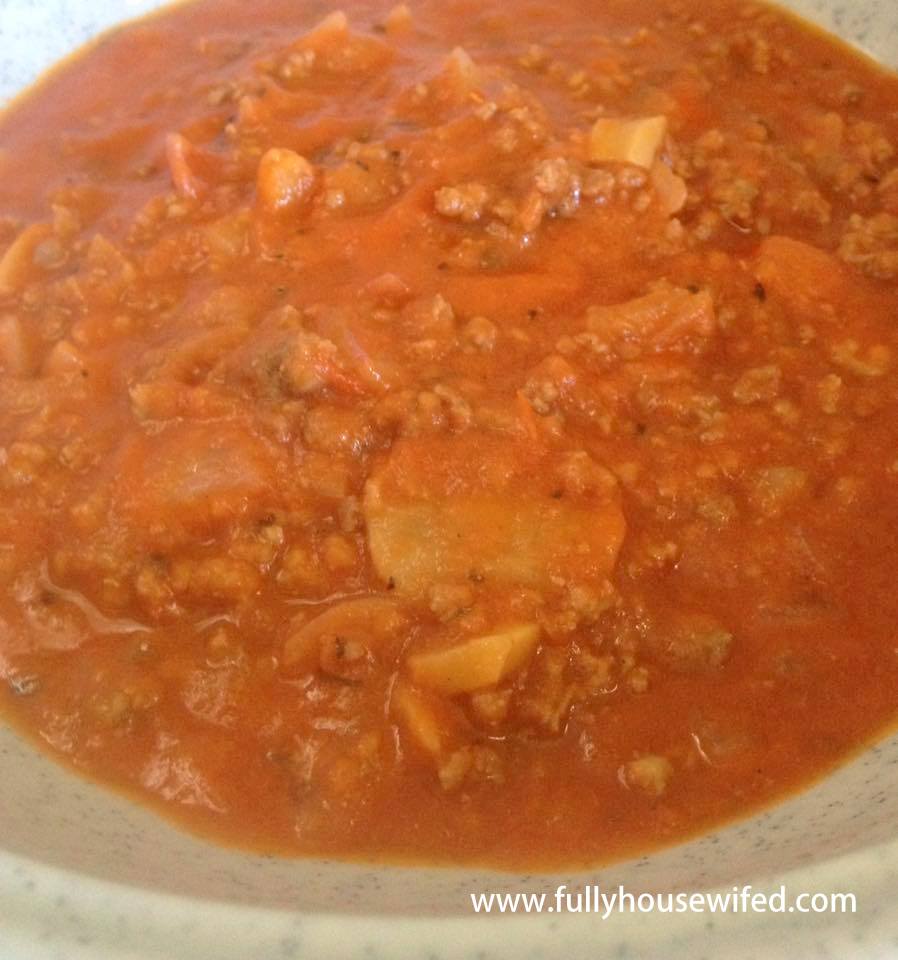 The verdict? Well, my husband says it's restaurant quality, and my little Spaghetti monsters loved it. So I think it's time to say goodbye to San Remo for now and shift to a more affordable Spaghetti sauce — the homemade one.
I know my sauce doesn't seem to be a lot, but that's because I only used half of this recipe.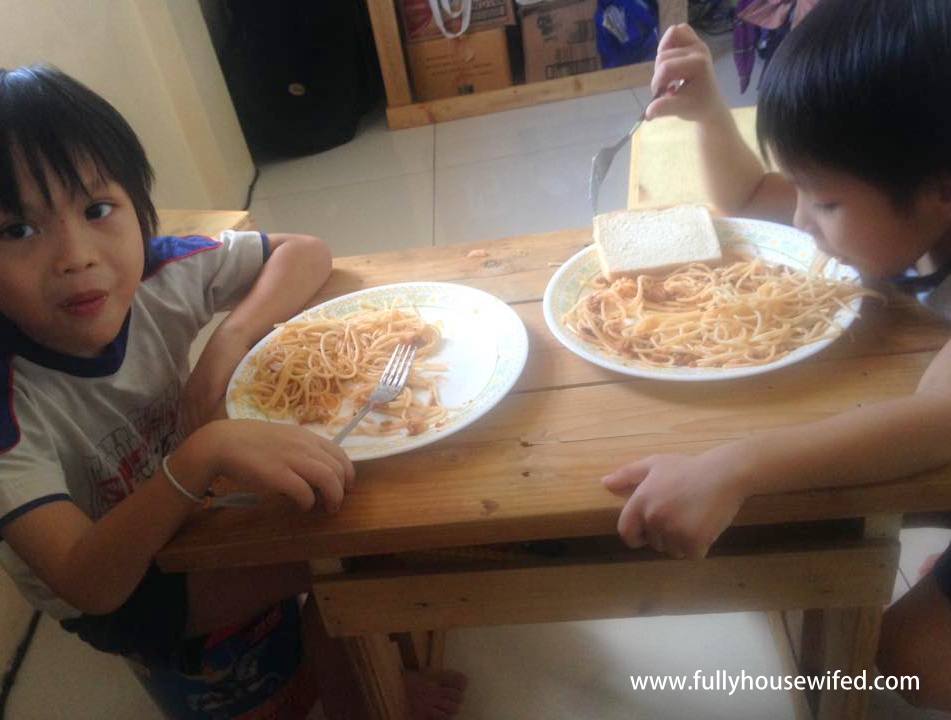 Now why are we going healthy? It didn't use to bother people to get processed food all the time, but now that we're starting to feel the effects of environmental changes (more than the economic progress they're talking about, actually), I think we should pay more attention to the food that we eat too.  I think that our lifestyle choices, no matter how small they may seem, can bring about changes.
It can get a little frustrating sometimes that healthier options are more costly than the processed ones, making the choice harder to make for a lot of families, but maybe someday, there'll be a turnover and it will be the other way around. Who knows?