10 Things you'll see at The Great British Festival 2016
A friend of mine posted some really great photos he took at Bonifacio High street last night. They were having The Great British Festival 2016 and I got pretty excited to find out that they put up some new stuff to see.
You see, it's an annual thing and I usually pull my kids over there because I truly enjoy the creativity. In 2014, they came up with the Loch Ness monster, then last year, they added the Iron Throne and the Tardis. Although I would much rather see replicas of real landmarks in the UK, these references to pop culture make the event so much fun (at least for me, haha!)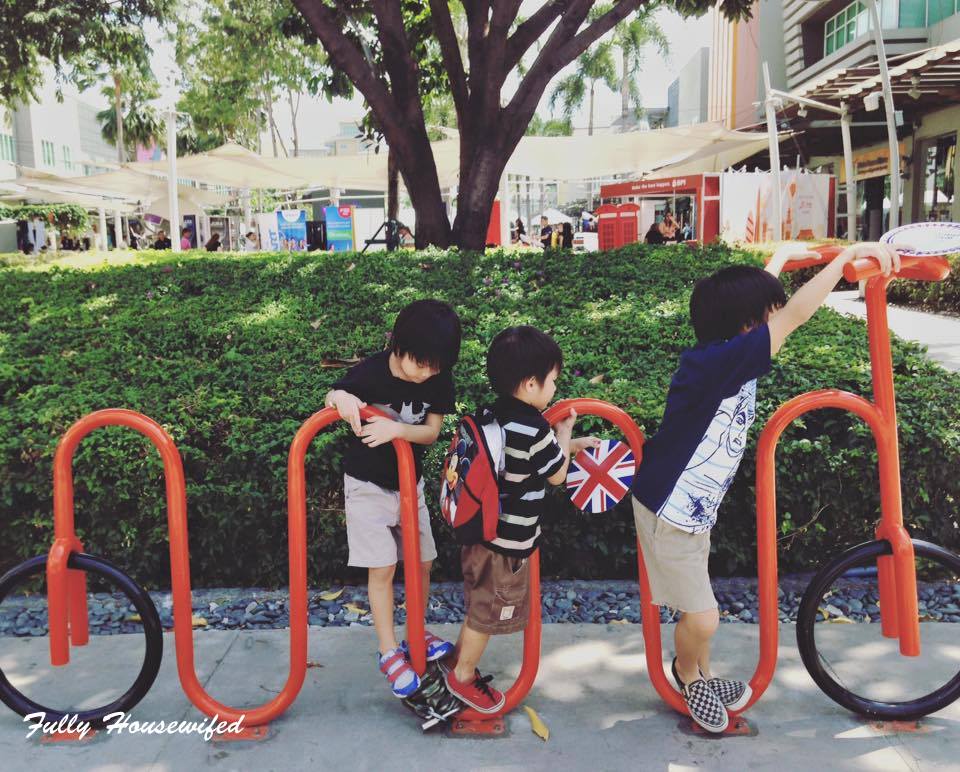 I've not taken the kids out on my own since my youngest turned 4. He'd become more active since and I've been afraid of losing him in the crowd or having to deal with his tantrums in public by myself. But today, I mustered courage and took them to the festival.
Surprisingly, my 5-year old did not act out and our trip to High Street was a pleasant one. I'm not sure if the litany of instructions I gave them before we stepped out the door took effect, or if he sensed that without his dad, he'd be better off behaved. I'm not really sure but I'm thankful that we had no trouble walking to the event and looking around.
It also helped that we went at 11 AM when there weren't as crowded as it would be if you go at 4 PM.
Anyway, here are the things you'll see at The Great British Festival 2016:
1. London Eye
Designed by architects Frank Anatole, Nic Bailey, Steve Chilton, Malcolm Cook, Mark Sparrowhawk, and David and Julia Marks, the London eye was considered Europe's tallest Ferris Wheel when it was erected in 1999. It once offered the highest viewing point for the public before The Shard opened its observation deck to the public in February 2013.
I'm pretty sure this replica is nothing close to the real thing, but I think they mix it up every year to make it look more interesting. In 2015 they had the replica of the London Bridge put up here. I didn't see it this year but I'm not sure if I just missed it. Wouldn't it be great to have a huge ferris wheel put up at High Street annually?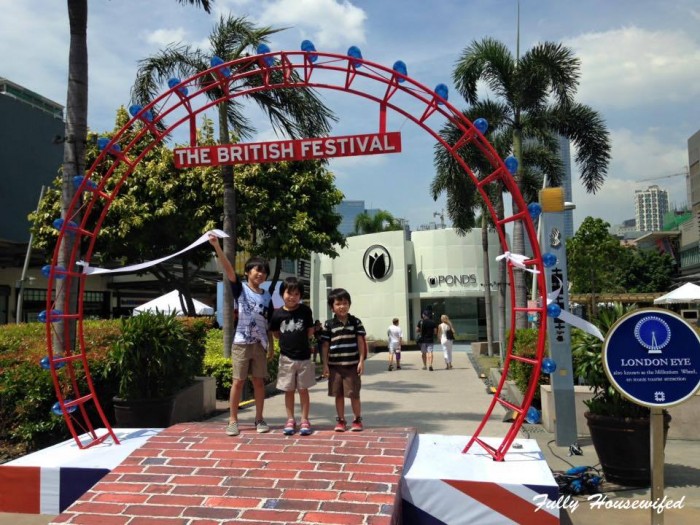 2. Mr. Men & Little Miss Library bus by Roger Hargreaves
Roger Hargreaves was an English Author and Illustrator who created the children's series, Mr. Men and Little Miss. His illustrations were bright, bold and colorful, and the stories short and humorous.
You'll find the books for sale beside the library bus, so if you want to get some for your kids, you can.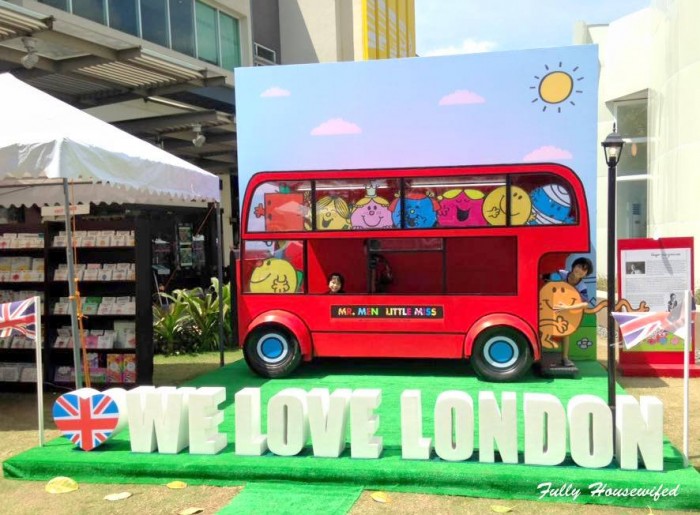 3.  Stratford Upon Avon
Over 800 years old, this market town is the hometown of legendary poet and playwright William Shakespeare. It's become a popular tourist destination that receives an estimated 4.0 million tourists for this very reason.
Anyway, the students of British School of Manila performed some Shakespearean excerpts and I was glad that my kids sat to watch. One male kid did well with the Romeo & Juliet bit. We couldn't stay for the next batch because my 5-year old wanted to go to McDonald's already for lunch.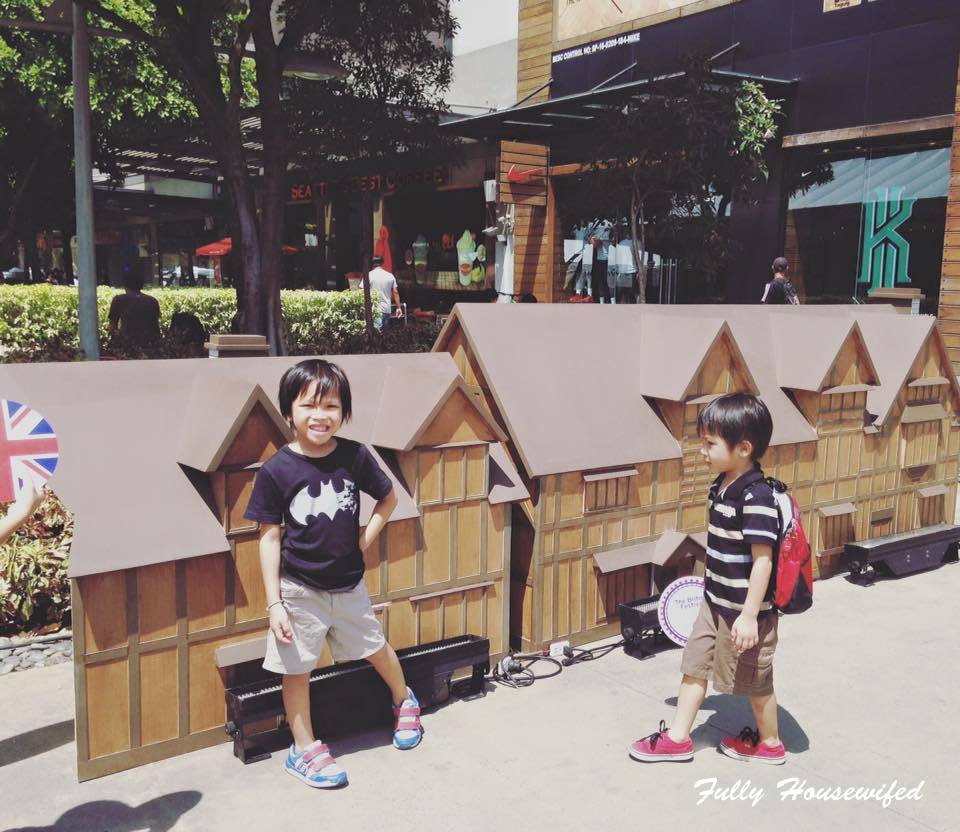 4. The Loch Ness Monster and Giant's Causeway
According to the information they provided, the Giant's Causeway is a unique and mysterious rock formation that has been serving as a natural blockade against fierce Atlantic storms for millions of years.
I've talked about the Loch Ness monster in my blog in 2014. It is a large dinosaur-like creature that was believed to have been sighted by locals in 1933.
(READ: The Great British Festival 2014)
The Loch Ness monster is considered more of a folklore. The popular surgeon's photograph of the purported lake monster had been declared a hoax.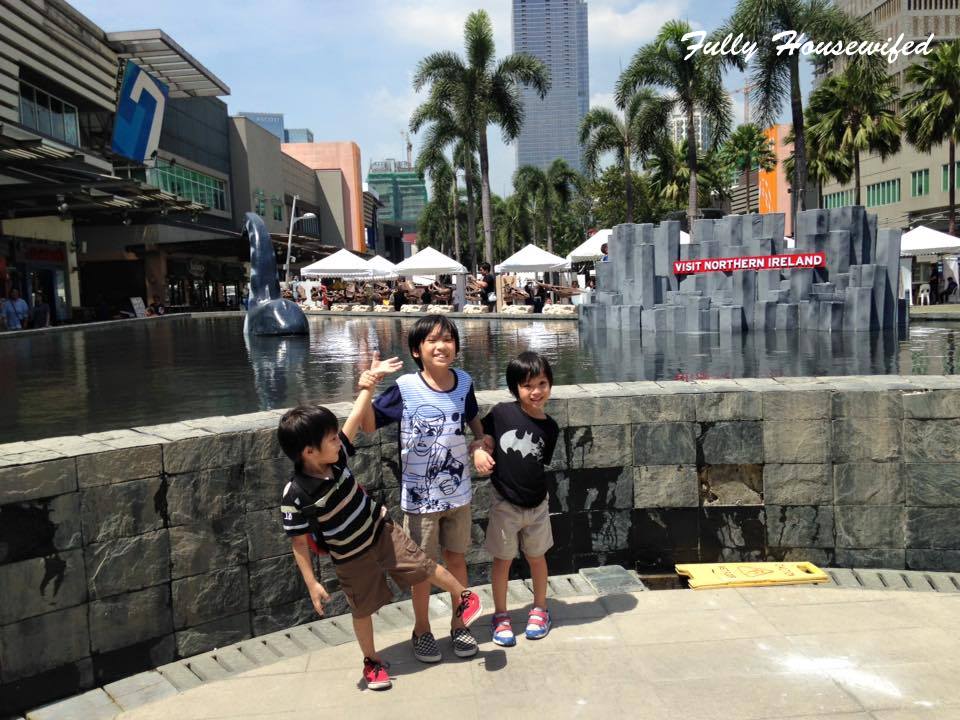 5. Stonehenge
They had this in 2014 too and I kinda prefer how that one looked than this one.  This ancient grave site is considered an important monument and is legally protected.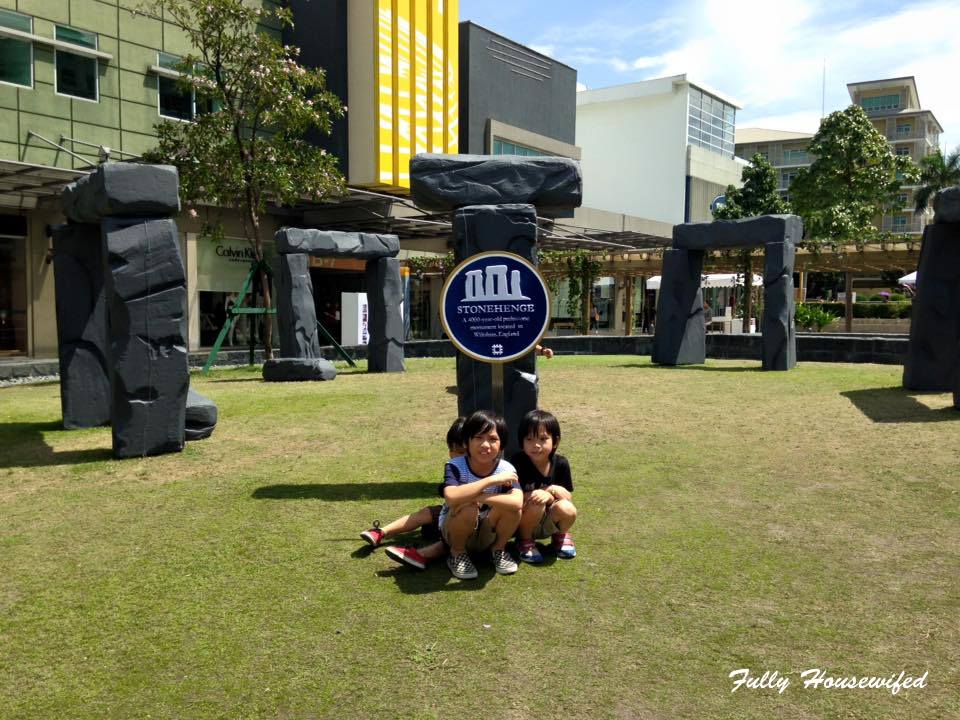 6.  Big Ben
Another one of those they had since 2014. Big Ben is London's iconic clock tower. It is considered the 4th largest four-faced clock tower in the world, next to the one you can find in Minneapolis City Hall in the USA.
7.  Balmoral Castle
The Balmoral Estate is said to be a personal property of the royal family. It was purchased by Prince Albert privately in 1852 and since then, has been used as one of the residences of the Royal Family.
It has long been demolished and rebuilt.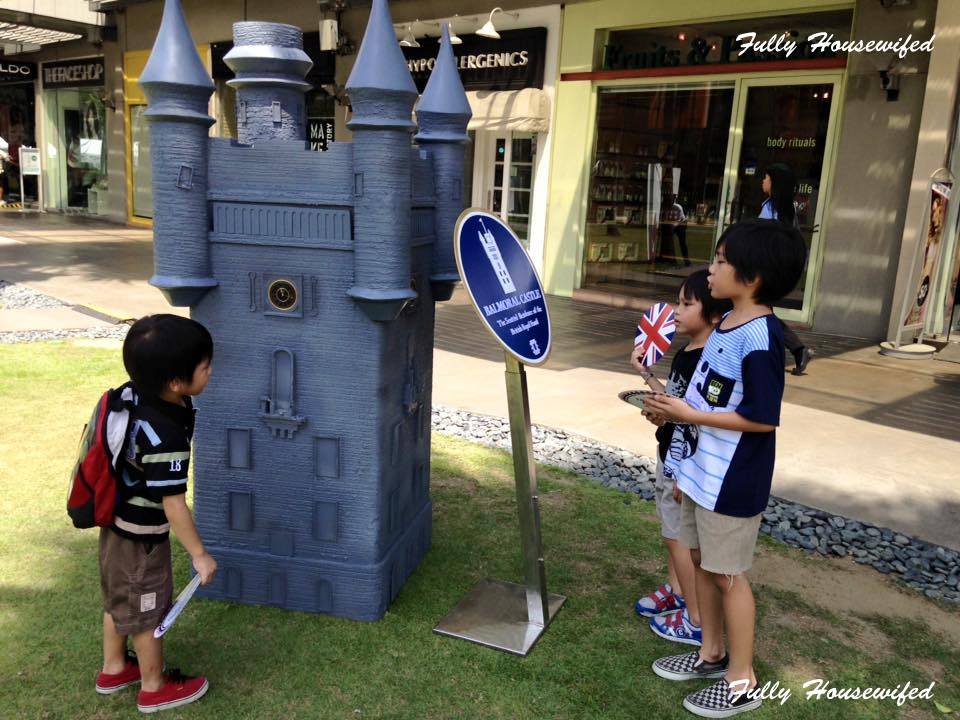 8. Buckingham Palace
They painted the British flag on the Buckingham Palace this year. This is, of course, the residence and the main workplace of the British Monarch.
For the third time in three years, I mistook the back as the replica's front!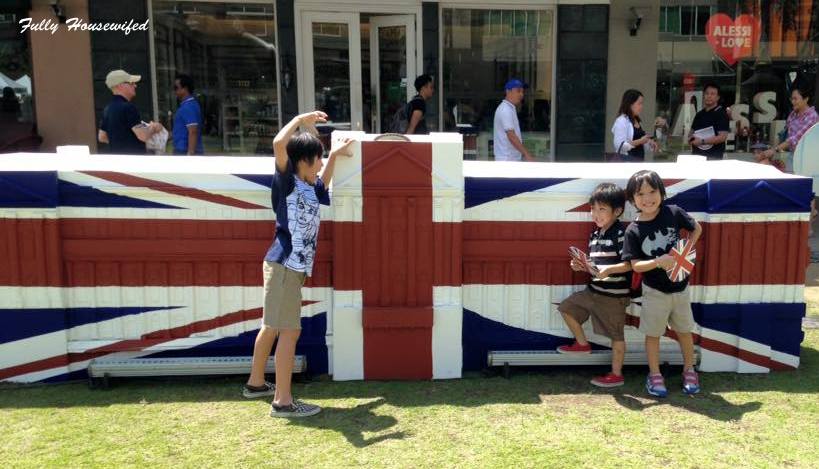 9. 221B Baker Street
It's the famous door of the ultimate fictional British detective, Sherlock Holmes.
10.  Tardis, Iron Throne, and Platform 9 3/4
Back in 2014, there were no Tardis, Iron Throne, and Platform 9 3/4 at the British Fest. Sherlock Holmes doorway wasn't there either. What they had were the red telephone booths that are still part of the exhibit until now. At that time, I was wondering if the red telephone booths were in reference to the famous Tardis – but then I also wondered why it was red and not blue.
However, last year, they came up with the above mentioned which drove a lot of fans, I suppose, into a selfie fest!
I'm obviously not a Whovian if I mistook the red phone booths for the Tardis. I've only watched a few Dr. Who episodes, after all, and not being a fan of sci-fi, I was just okay with it. It was my eldest son who seemed to enjoy it more, which reminds me to give him a chance to watch the episodes again.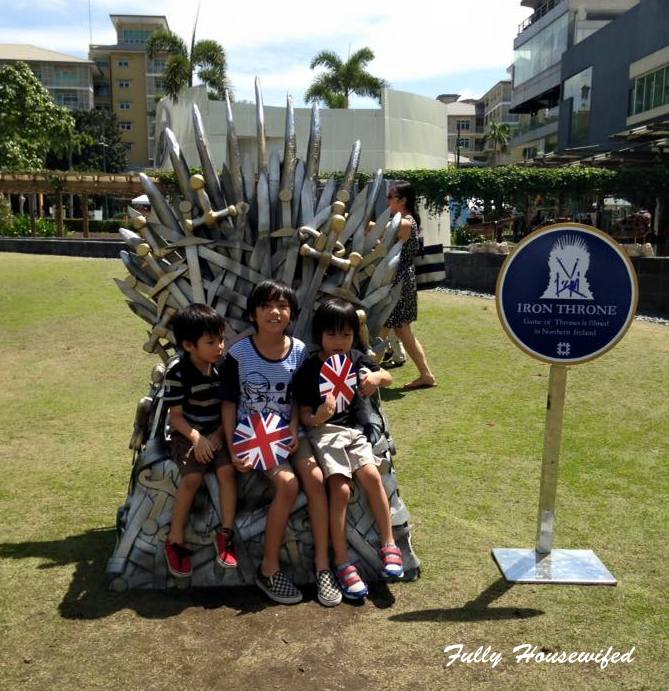 The Iron Throne, of course, is the reason why a lot of the Starks and the Lannisters are now dead. Scenes for the TV series are usually shot in Belfast-located studios, but when they do go on location, they shoot scenes in Northern Ireland.
If you're not familiar with the Harry Potter books (or films), Platform 9 3/4 is a wall at the train station that Harry Potter and other Hogwarts-bound students pass through to get to the magical train that brings them to their school.
Now, I have huge respect for the writing style of JK Rowling and I have read the Harry Potter books, although I don't consider myself a Potterhead. I am definitely NOT a fan of the movie versions.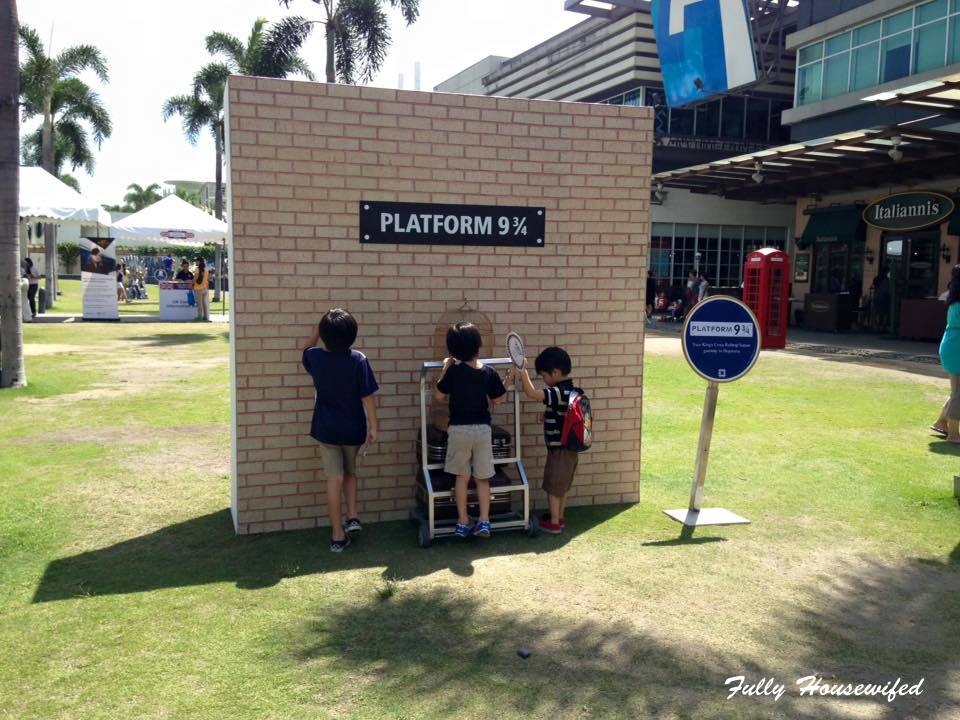 Dinosaurs
In 2014, I was wondering why there was a huge Mickey Mouse statue at the Great British Festival, this year, it's the dinosaurs that we're wondering about. Nevertheless, my kids were thrilled to see them at High Street.
Jay said that it could be the British Museum in London that these skulls and replicas are representing.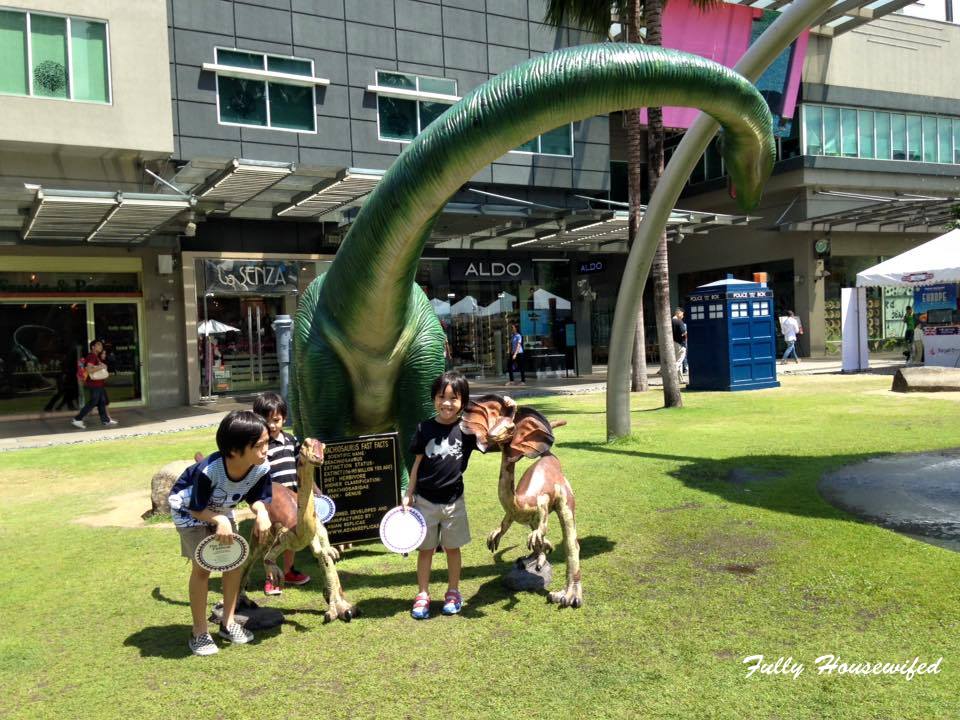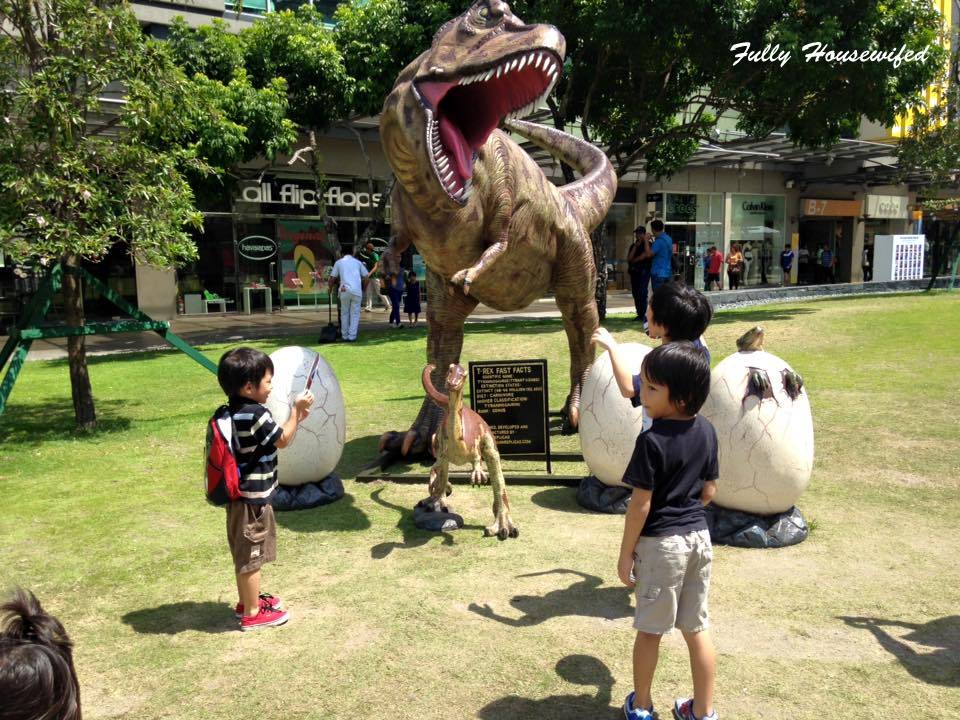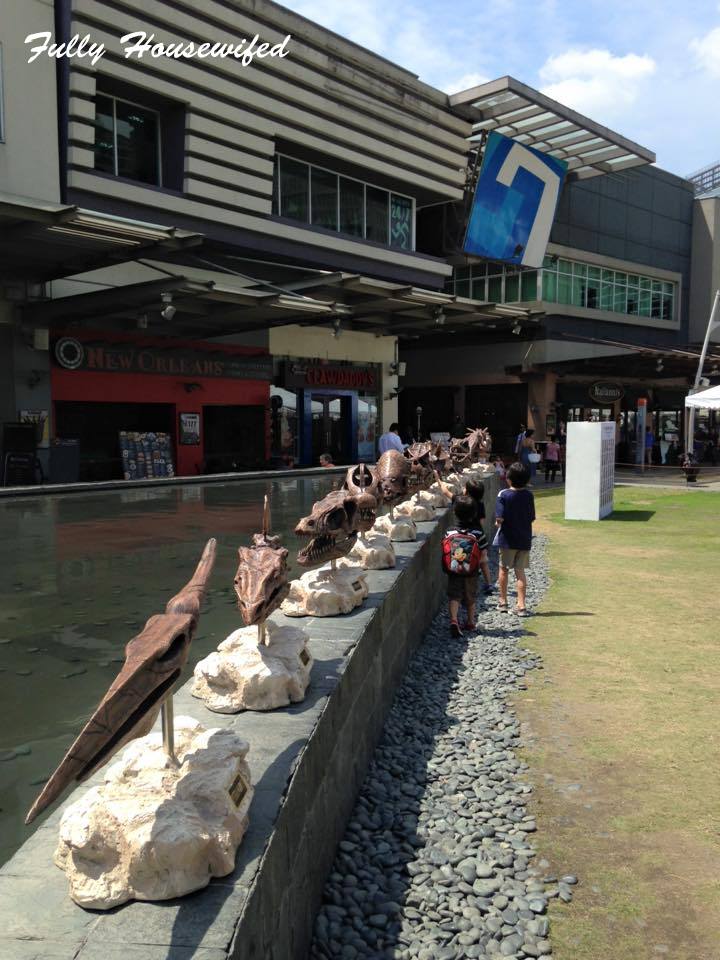 More organized this year
I think that this year's Great British Festival is more organized and planned out than the last two we've been to. There were staff members giving out the "passports" that you're supposed to use to collect stamps when you watch the shows they're staging. A stamp is equivalent to a raffle ticket that could win you a trip to the UK. They had shows since Friday.
I didn't do that anymore since I knew we can only stay a short while. I was considering on checking out the Magic Act which they were staging at 17:00 PM but after lunch, the kids wanted to go home and use the toilet, hahaha! We didn't go back anymore after that.
At the back of the passport, you will see a list of activities and the schedule of performances. But I smiled when I saw that they also included a list of participating British taverns and restaurants. Something they didn't have in 2014. I like this year's presentation, I really do, and I look forward to what they'll come up with next year.