My kids recently participated in their Musical Theater and Dance Recitals. They have been attending workshops under Acting Coach Anna Marie Quirino and Choreographer & Dancer Jane Mangubos at Homeschool @ the Fort for their Music and P.E. classes for school year 2015-2106 .
For Musical Theater, the homeschoolers staged Godspell.
Personally, I was blown away by how good the production turned out. It wasn't perfect, but I think that Coach Anna Marie did a spectacular job given what she was presented with. I was happy with the output, happy with my kids' performances, and happy that they somehow had a "taste" of what it's like to be part of a real production.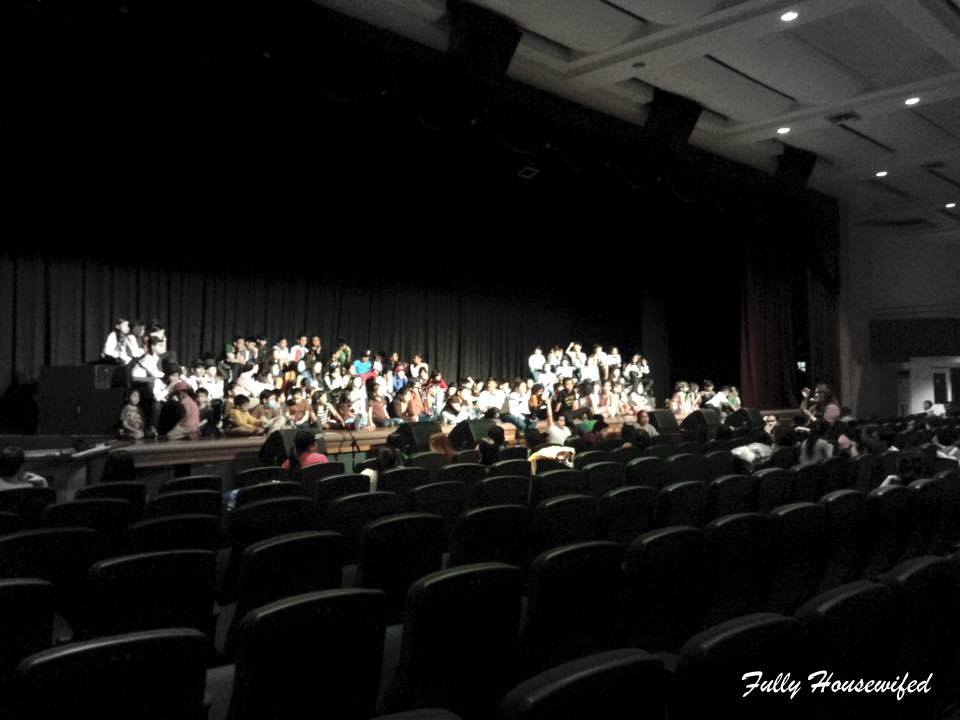 Week-long practices
The kids would come to their workshops once a week since the school year had started, but on the week before their recital, they had to go to practices everyday. I practically dropped everything in my schedule in order to accommodate the practices, but all's good because that's what parents do, right? Anything for the kids!
Because of work tasks (and because it's Jay's chance to bond with his kids), I was barely able to observe their weekly workshops.  I only saw my kids dancing and performing during the rehearsals.
While watching, I noticed some of Pablo's dance steps needed a bit of polishing, so we worked on them every night at home.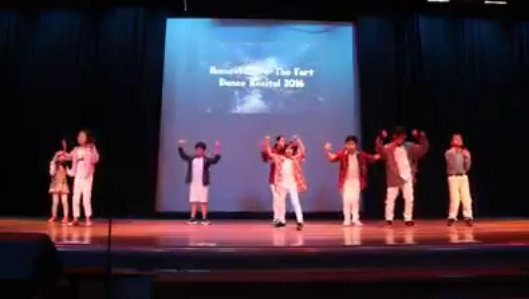 It's a good thing that he's eager to practice, so it was easy for me to just swoop in and teach him.
I'm not a hip hop dancer, but most of the steps were pretty basic so they were easy to demonstrate to my son.
I couldn't be more proud watching Pablo dance onstage because I saw that our evening practices together paid off. But beyond that, our evening practices gave us an opportunity to bond over something we have in common – our love for dancing.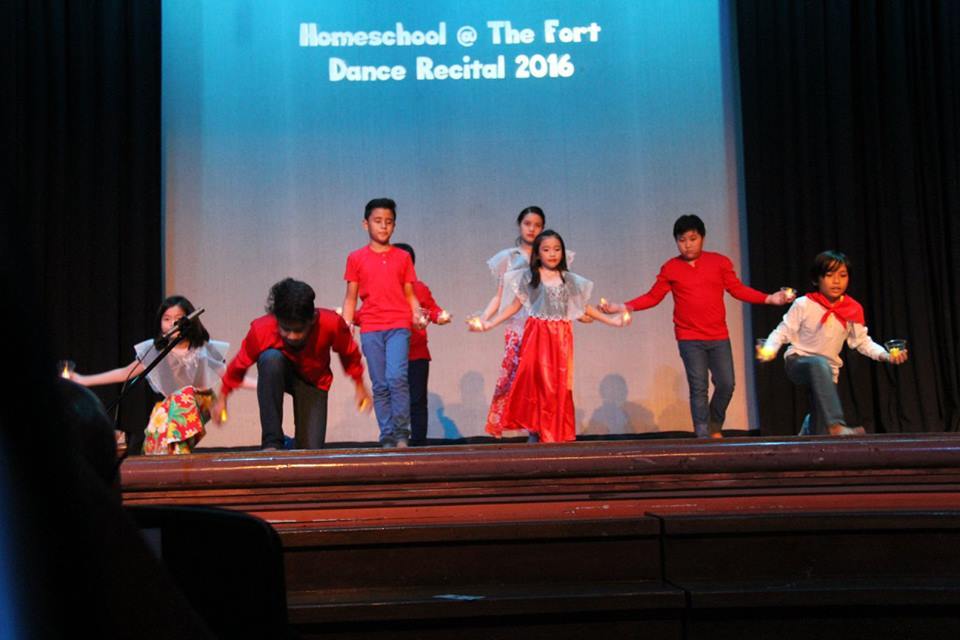 Lukas came down with flu on their first three days of general rehearsals. He tried to participate on the first day but didn't feel well enough to dance when we got there. Since Jay couldn't take a leave off work on those days, Pablo had to hitch a ride with a friend while I tended to Lukas (and Judah) here at home.
Lukas was only able to practice on Thursday onwards, but since he knew his steps and we already talked about his blocking, he was able to catch up pretty quick.
Pablo and his solo
I was surprised-not-surprised that Pablo was assigned a few solo parts in their segments.
I wasn't surprised that he could sing since he's sang to thousands at 5 years old, but I was surprised that he had a special role.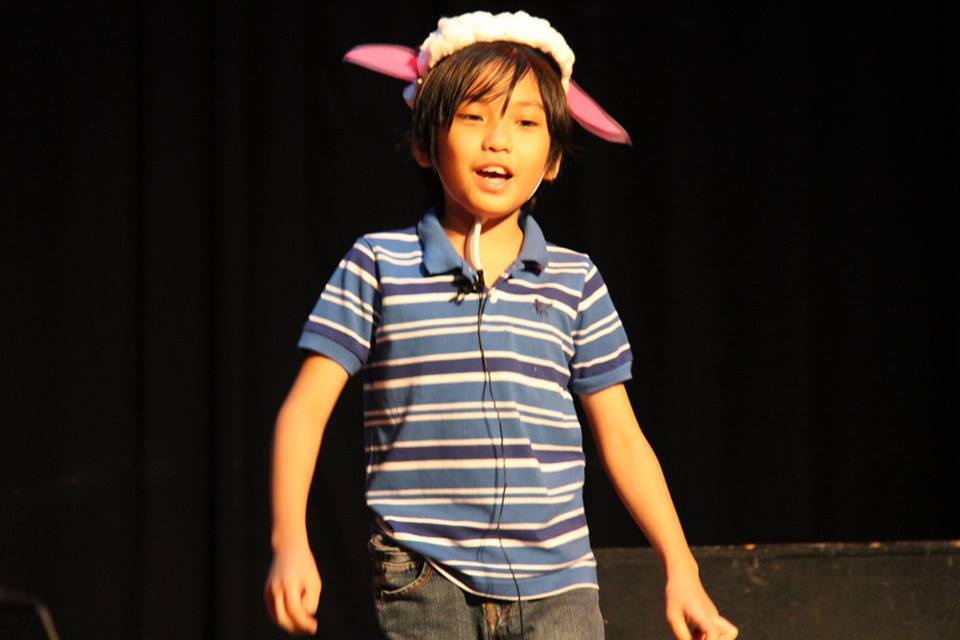 It's not really a major role, but for their number, it was a pretty significant one.
I couldn't stop playing the videos days after the production. I was studying his every move, listening to his voice, observing every little detail, and making small conversations with him about them.
He did so well (I was surprised at the level of focus he exhibited) and I think he's a natural onstage; but of course, he needs to train more. So far, his voice was crystal and the words were clear. I'm already satisfied with that. He's only 10, there's a lot of time to learn other dynamics.
I'm so proud of their class. Really. More than half of the class was not able to participate in the recital, so the six of them had to pull off their number all by themselves.
And though there were mistakes here and there, they worked as a team, recovered together and overall, delivered what I think was the most fun number in the musicale.
Here's a video of their performance. My son is the one who sang solo first. The song starts at 1:37.
Lukas' breakthrough performance as a bird!
Lukas, on the other hand, didn't have solo parts or huge roles. But seeing him onstage was a big deal because unlike Pablo, Lukas is more of an artist than a performer.
He's a natural at singing, having sung in perfect tune at 9 months (and I have a witness for that) but he doesn't take to the stage as much as his older brother does. It took him a while to warm up to the idea that he'll be singing and dancing on it.
In fact, after going to one practice, he wanted to stay home and draw instead. We had to explain that they had to practice everyday and perform onstage for one last time.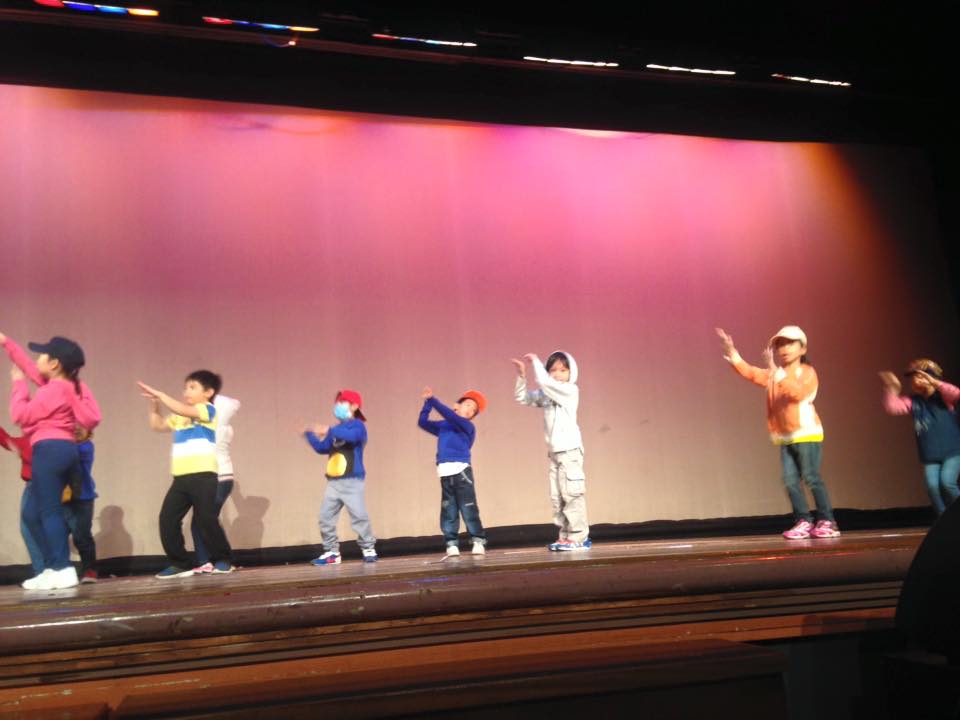 So just seeing him do his role as a bird in The Parable of the Sower and dance with the other kids in his cute costumes was already a breakthrough for us.
Will he grow out of being stage shy? I'm not sure, but Jay did, so there's hope there.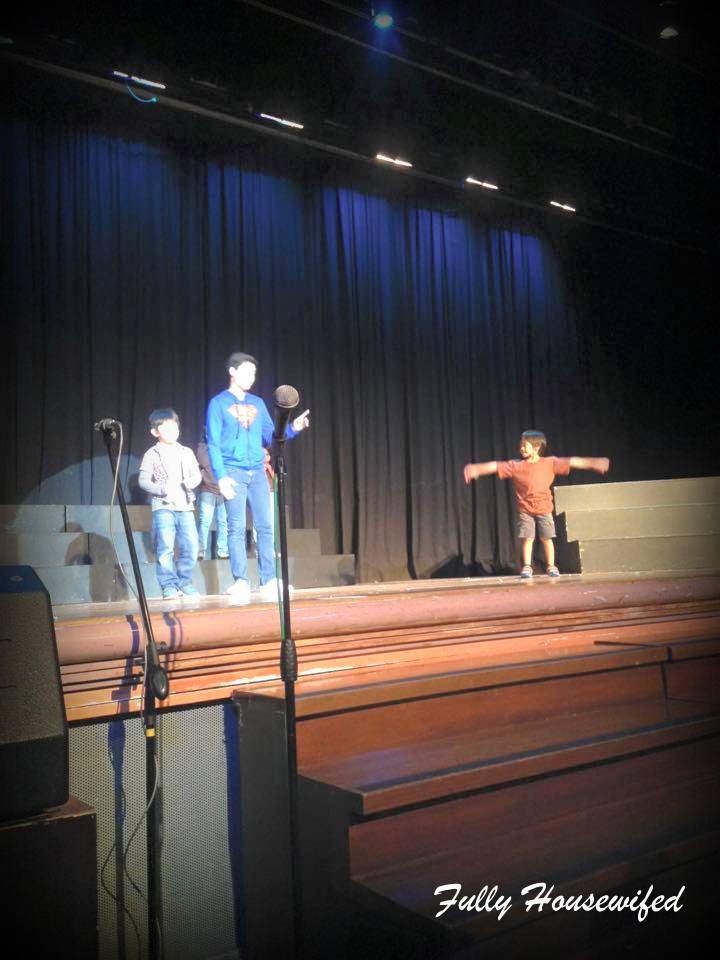 He missed his cue in his last dance number and only got to be onstage for the latter half. He cried about it afterwards but even if he was so disappointed (it was his favorite number!) and wanted to cry, he finished it before crying to me backstage.
I just hugged him and told him it was okay if he missed the first part; and assured him that he still did very well, which he did.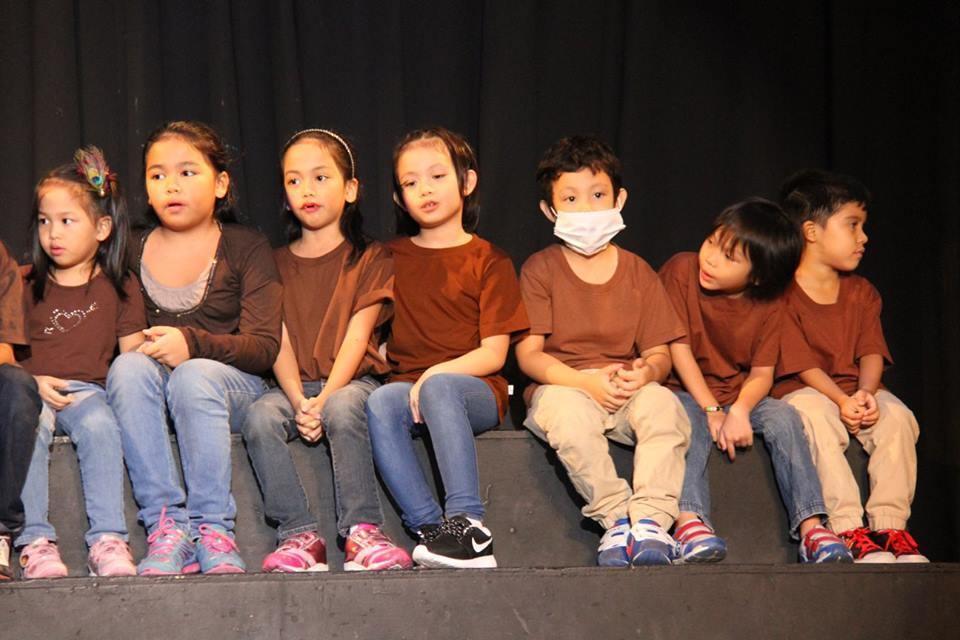 Thoughts of a stage mom
Truth is, I was emotional during their recital.
Last year, I saw Pablo dance for the first time and I saw a glint in his eyes that I recognize very well. This year, I confirmed that he has the same thing I had as a child – the passion for the stage, although his is developing much slower than mine did.
He told me once while we were practicing his dance, "mom, when I'm dancing, I forget everything else."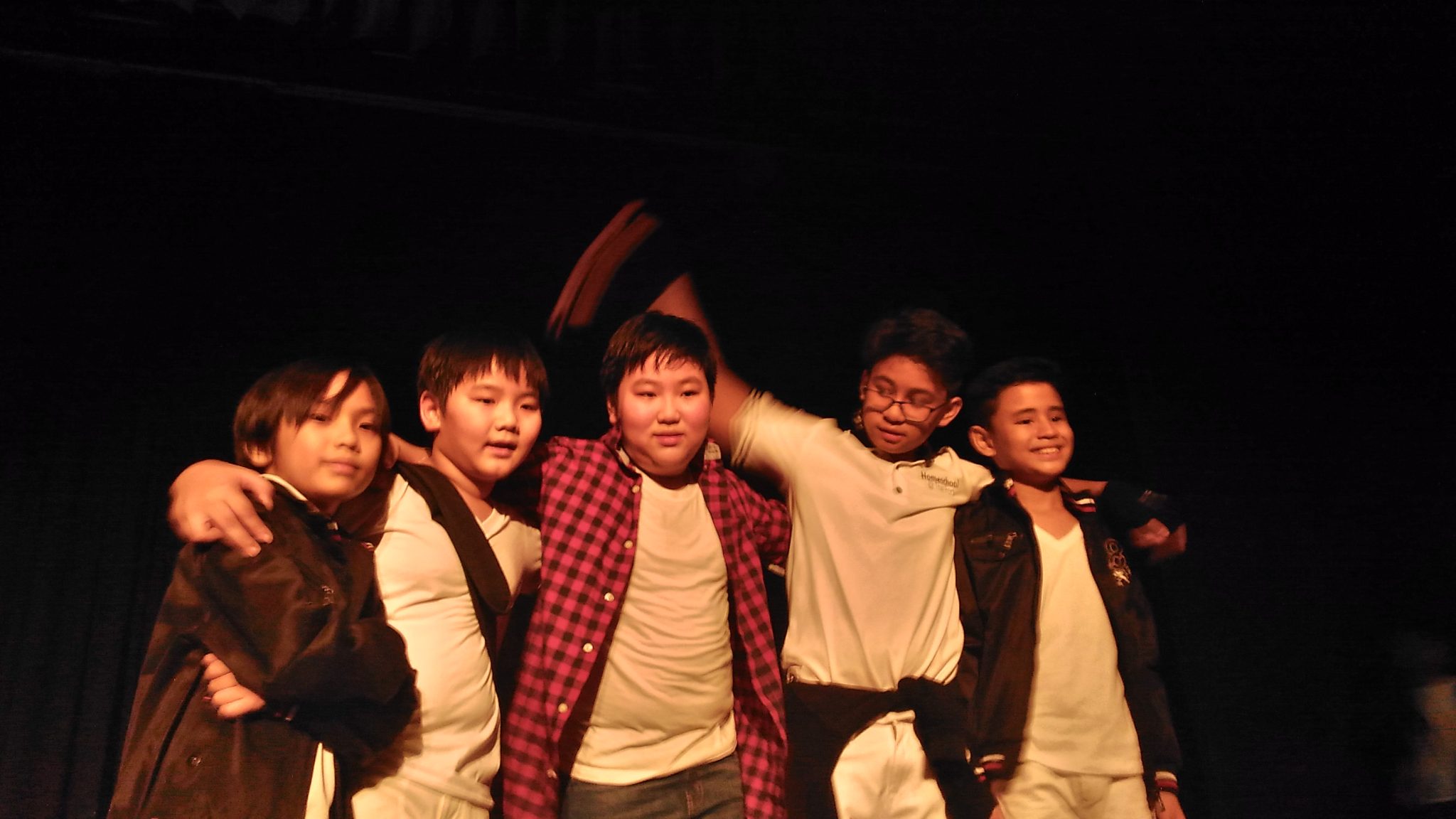 I know in my heart that there's a big chance that one, two or all three of my children will follow in our footsteps. Perhaps not the exact same genre, but the stage, all the same.
Yes, I have fears that they would go through the same heartaches and struggles that we had gone through trying to break into the industry, but it is also a part of who we are. It was a life we lived for years, 17 years for me, to be exact.
And every performer, every musician, every singer, and every actor know that there is nothing like it. Deep down, I do not want my children to miss out on the experience.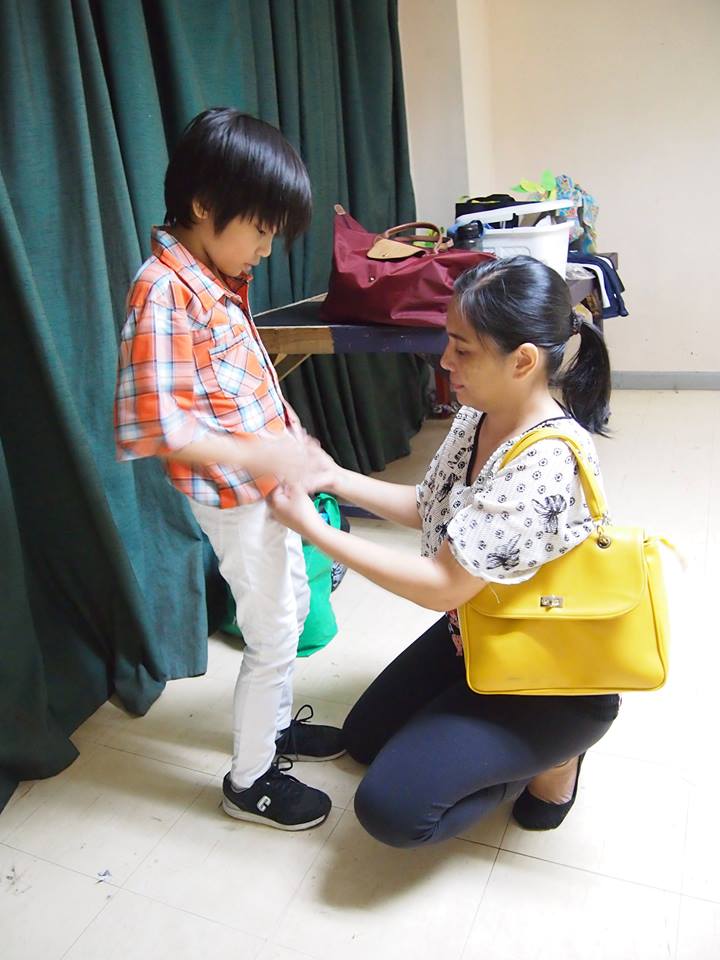 On the other hand, although it's hard for me, it is not something we will force unto our children. We want them to dream their own dreams and give them our full support.
Is my statement confusing? Believe me, my emotions are just as confused. If there's one thing I'm sure of, I only want what is best for my children
So I hold on to that which is certain:That God's plans for our children are good, pleasing and perfect (Romans 12:2). So whatever happens, I am confident that God has their future in the palm of His hand.
I'll just try to enjoy seeing my children explore and discover themselves, about others, and about God's plans for them as they journey towards their future. I was running back and forth at their recital because I had to help them change into their costumes for dance. I never thought I would enjoy being a stage mom so much!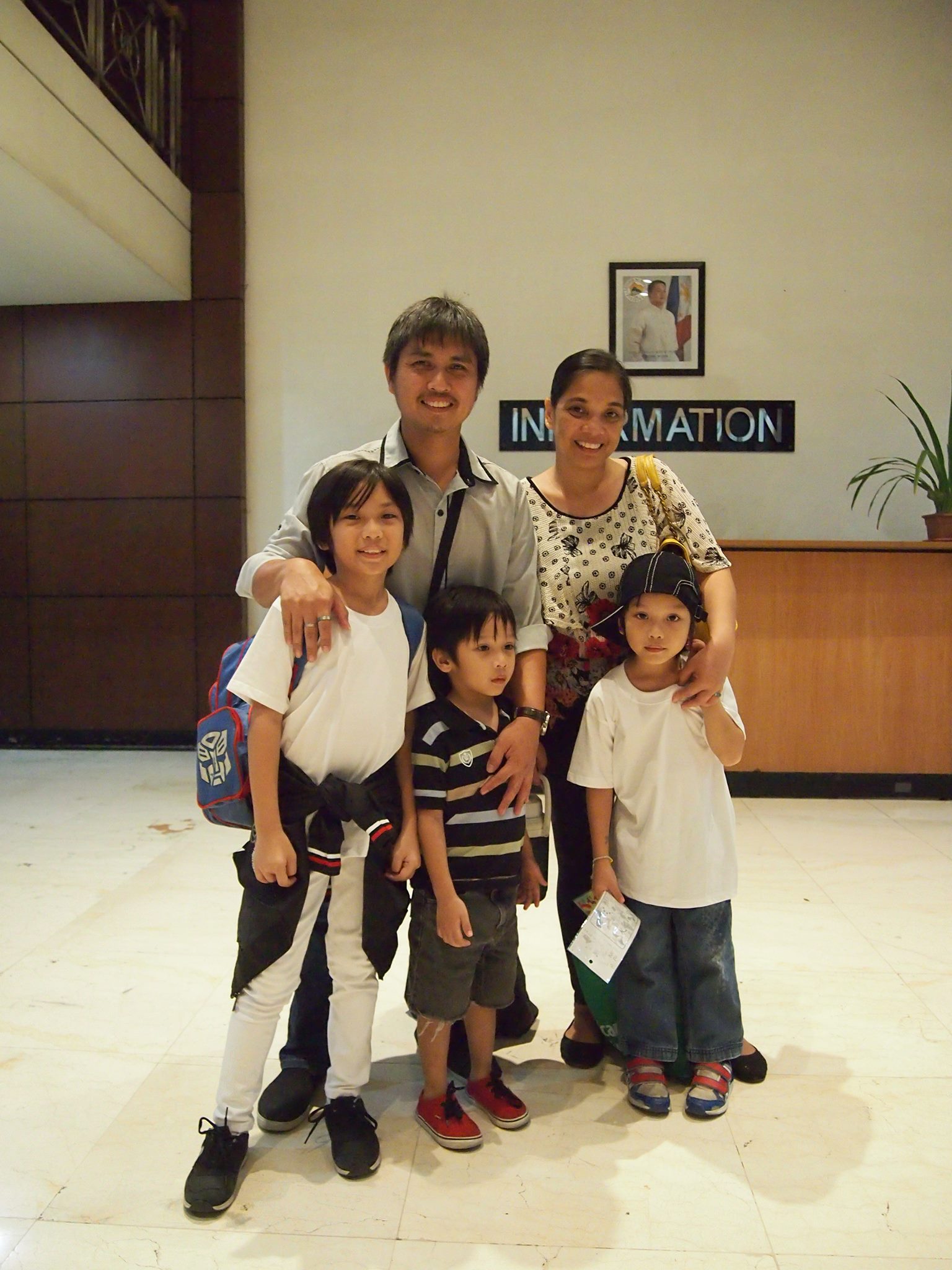 We would like to thank Edgar and Grace Cartera, founders of Homeschool @ the Fort for giving our children the opportunity to join the classes and participate in the recitals during the last two school years. It has been a wonderful time for our children. We will always be grateful.
Thank you also to Coach Anna Marie Quirino and Ms. Jane Mangubos for persevering in teaching our kids. They have learned so many priceless life lessons they can never learn in books.
Homeschool @ the Fort offers Music, Arts, and Dance classes; as well as Taekwondo, Robotics, Communication and Collaboration, Entrepreneurship, Creative Writing, Piano, and Play School for 3-5 year olds, among others.
Homeschool @ the Fort will be opening branches in Alabang, Ortigas and Quezon City.
If interested to enroll, please visit: Homeschool @ the Fort on Facebook or get in touch with Edgar Cartera at 0917-5283933.
Update: Pablo has since worked in two professional productions under Atlantis Theatrical – as "Young Simon" in two runs of Kinky Boots and as "Nigel" in Matilda the Musical in 2017 and 2018 respectively.
He continues to attend summer acting workshops with Atlantis Theatrical, takes voice lessons under Philippine Tenor, Kenneth Cataylo at Spotlight Artist Centre, and has begun training in Ballet in April of 2017.  He recently rejoined Homeschool @ BGC 's Hip Hop class.