On bag handle wraps and mom outdates!
I received a couple of bag handle wraps a couple of weeks ago from Oh my Bag Ph.  A lot of mom fashionistas are going to cringe when they read this, but yeah, I wasn't sure what they were for. That's just how outdated I am when it comes to fashion accessories and all things in between, haha!
First things first, I checked my bags and found that none of the bags I have left have any use for the bag handle wraps. I mean, I've got a Nine West backpack that needs some serious dry cleaning, but that's about it.
If you remember, when we shifted to Tiny Living last December, I only took with me the bare necessities and either threw out or gave away the stuff that I felt I wouldn't be using often anyway.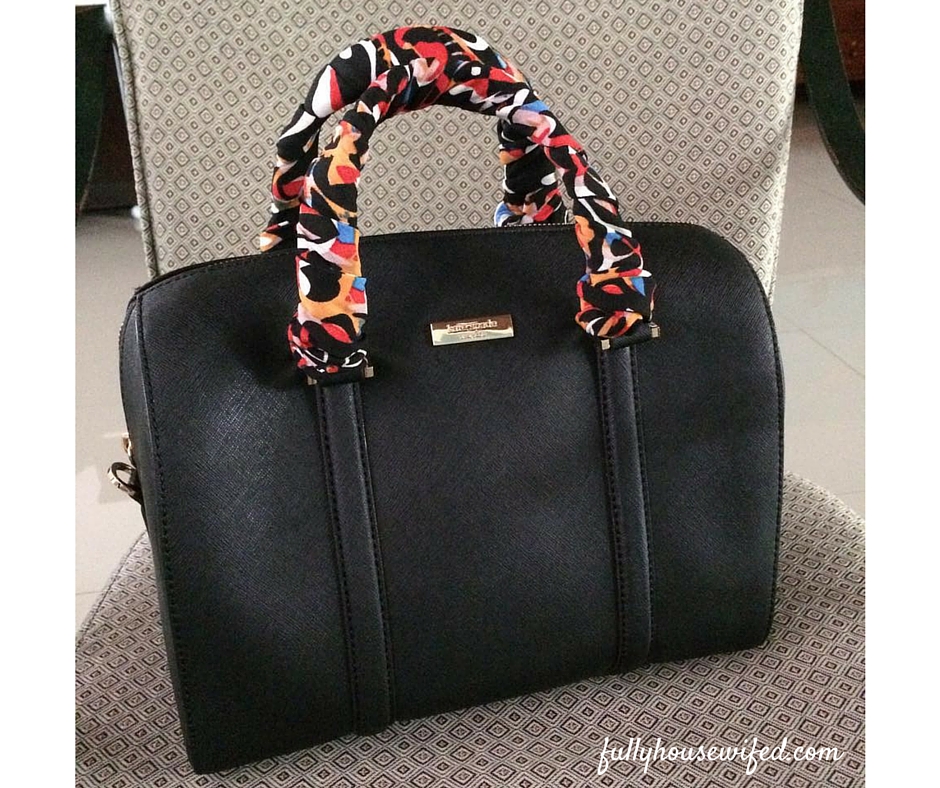 I'm not really a bag lady, but I've got friends who are practically experts at this. In fact, one of my chums designs and supplies for some of the most popular brands in the Philippines. She's my go-to person when it comes to bags and shoes because she lives and breathes fashion, you know what I mean?
So what I did was find friends who can make good use of the handle wraps and asked them all about it. I learned some new things, too!
For example, aside from giving your bag a new, trendsetting look, handle wraps are actually created to help you care for your bags, especially if you've invested on something a bit more pricey than the ones you find in regular department stores.
The handle wraps can protect the leather on the handle from being overly handled. Normally, the material on the handles of our bags are the ones that are first to crack and peel, but the handle wraps keep the leather out of contact from stuff that weaken the material. That's according to my mom blogger friend, Janice of therollercoasterride.com.
My mom friend who owns the Kate Spade bag above also pointed out that it protects the bag from messy hands, especially when you're a mom and you've got kids who seem to get gooey stuff on them all the time.
And also, if you don't have nannies following you around and you need to make your kids hold your bag for a while, at least the handle is safe from the chocolate or chips residue that got on their hands just a few minutes ago.
I don't know about you but that just convinces me about these beautiful things. Of course I gave the handle wraps to my friends who rock them, but I'm definitely going to consider getting myself some when I get myself a new bag to embellish soon.
For more about Oh My Bag ph, their products and designs, you can get in touch at:
Website: http://www.ohmybag.com.ph/
Facebook: https://www.facebook.com/Oh-my-Bag-Ph-922716844440549/
Instagram: https://www.instagram.com/ohmybagphils/