My kids' progress in Filipino at The Learning Library
It's been almost a month since my two older kids started attending workshops in Filipino at The Learning Library. I have to admit, we missed a couple of days during the month because my middle and youngest children fell sick and we all had to stay home to give them time to rest and recuperate.
So where are they right now in Filipino?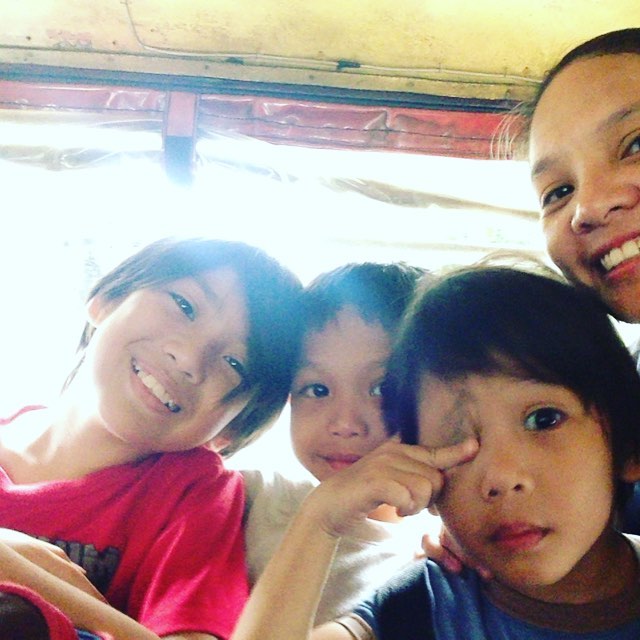 So far I've received very encouraging feedback on both of them. I was shocked to find out from Teacher Wen that my 10-year old can now write sentences in Filipino and it's only been their third week. You must know that on their first week, Teacher Rhyse who taught their group then, said that he needed work with his sentences as he could translate a lot of words in Filipino but had poor grammar structure.
(READ: Finding a homeschooling partner in The Learning Library)
Filipino, she explained, is structured differently from the English language.
Teacher Mark, on the other hand, said that my 7-year old was able to memorize all the words that he was supposed to learn on their first week.
The Age Gaps
The kids are enjoying their classes. I'm really glad that my kids are used to socialising with people of different ages as they had no problem interacting with the kids in their groups.
My 10-year old is in the Basic Filipino class with mostly 6 or 7 year olds. My 7-year old was put together with, I think, a 9-year old and a 10-year old, in a Talas Salitaan class. If you must know, the kids were assigned in classes based on their language skills, not their ages.
All's good because they are enjoying their classes a lot and like their teacher, Teacher Wen, very much. I think that the teacher-student dynamic is important in a learning environment.
Home reading
So far, they haven't had any homework except for the books to read with either me or their dad.  My kids really appreciate me reading to them and going through the Filipino words with them. At times, they shower me with kisses and lots of 'I love you's' when I'm reading to them.
Sometimes, Jay pitches in and reads to them but my kids say they prefer me doing it, haha! Not that he minds, really, because most of these books are loooong! But like I said, I'm loving that they love me for it, so let's do deeezzz!
Everyday application
One thing's that evident is my kids' growing interest in learning the language. My 10-year old has been exerting more effort in speaking in Filipino in everyday situations, such as in asking simple questions like, "Mom, ano po ito?" (Mom, what's this?) Or "Hindi sa kanan, sa kaliwa!" (On your left, not on your right!)
I can see that he's more determined and encouraged now to learn to communicate with it. He's really doing well.
My 7-year old likes the borrowing of books part the most. He thinks that The Learning Library is a real library and he's been begging us to take him to one. TLL does have over 4,000 books to lend to their students, just so you know.
In terms of talking, he does surprise us by inserting Filipino words here and there. The Learning Library has made such a strong impact on our kids.
Jay and I are currently discussing how we'll be able to proceed with their classes after April. We've got a really busy schedule ahead (especially Jay) and we need to make sure that we can take the kids to their classes once we commit.
I'm not sure if I've mentioned it before, but we've been independently home schooling our kids for a couple of years now and they may have to take the DepEd accreditation exams (PEPT or ALS) in the future. A good handle of the Filipino language is necessary for a child to pass these exams as sections of the tests are in Filipino. Or if they decide to have college education in government universities like U.P. or P.U.P.
The Learning Library is a big help in this area for us.
Plus, as I've written before, the language ties us to our culture and to our identity. We are, after all, Filipinos. It is only right that our children will learn how to speak and write in their God-given language.
By the way, The Learning Library has two new branches – one at Fully Booked in BGC and another venue in Pasig. They will have their second round of workshops beginning on May 2.
If you want to know more about The Learning Library, check out these links:
Website: The Learning Library
Facebook: https://www.facebook.com/TheLearningLibrary/
Instagram: https://www.instagram.com/thelearninglibrary_ph/