MBP & Maya Kitchen Cupcake Baking Workshop: My first event with my bunso!
I'm so excited about Saturday! I signed up for Mommy Bloggers Philippines and Maya Kitchen's Mom & Child Cupcake Baking Workshop, and for the first time, I'm taking my youngest son with me.
Technically, it's not our first event together. Last year, I was invited to another event and was encouraged to take along a child. I had the impression that it was a demo class where the kids were going to participate, but it turned out to be a sort of homeschooling seminar for parents with some tables set up for kids to do art or play toys during the session.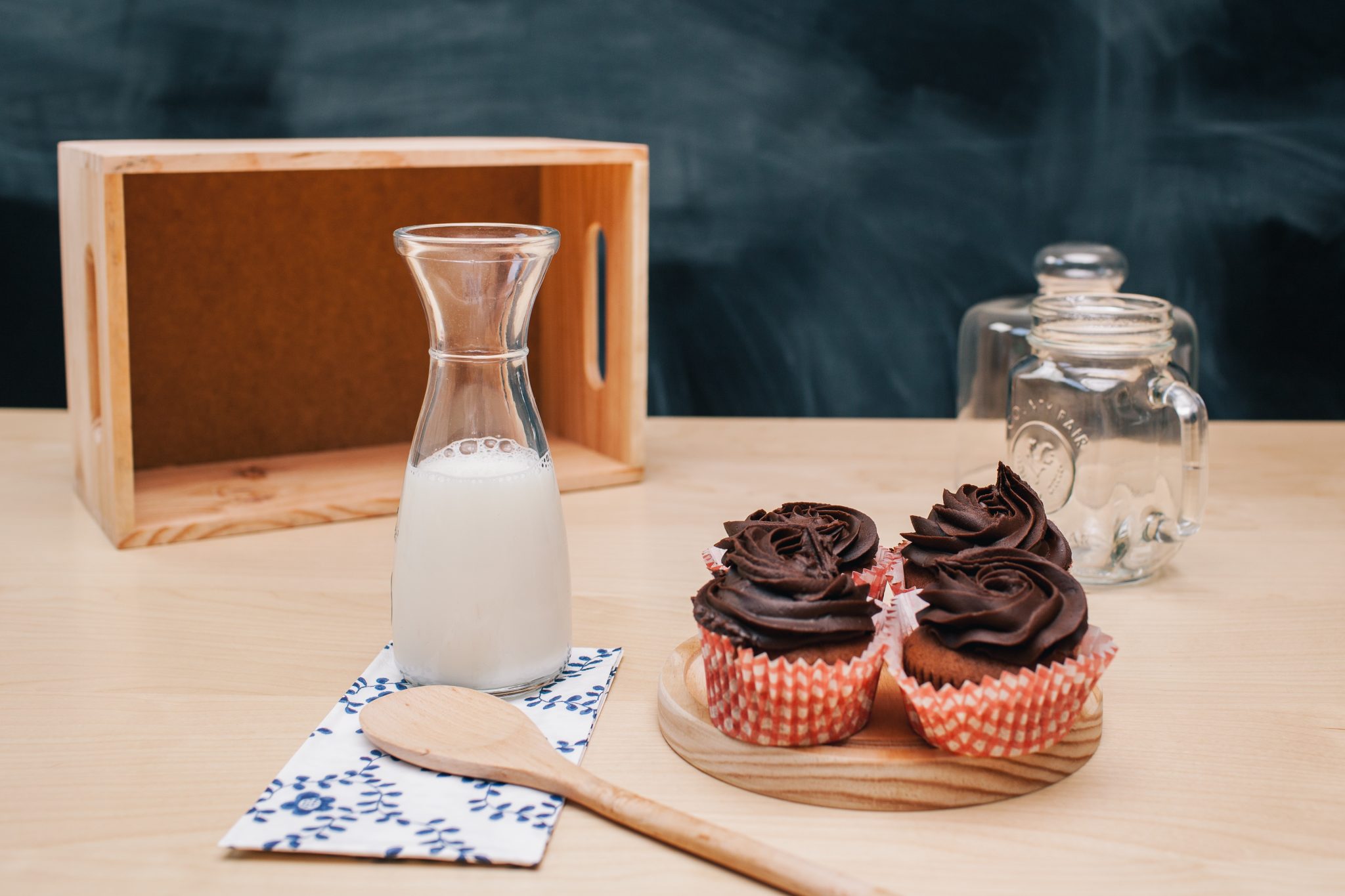 It was a disaster! I don't remember how many times everyone in the hall saw me walk across the stage behind the speakers as my youngest scuttled to and fro during the first part of the event. I bet that was documented in some video somewhere!
I barely got to listen to the talks and before it was even over, I was trying to weave through the crowd with my big bag and all, chasing my son as he rushed out the swinging doors and jumped on the escalator going down. I kid you not! It was a good thing there was a couple in front of him that broke what could have been a fatal fall. Whew!  I decided not to go back to the event and hopped on the first cab that came along.
Anyway, going back to the baking event…I took it a cue from The Learning Library experience, when I was able to manage all three kids to Makati and back via public transportation, that my youngest just might be ready for an activity like this. He loves the kitchen and would always beg to help me cook or bake. This is the perfect activity!
It's going to be a small group…only 12 mommies, all members of our Mommy Bloggers Philippines community, and our kids. My son is 5 but there'll be kids as old as 12 years old. Together, we will learn how to bake and decorate Strawberry Cream, Peanut Butter, and Chocolate Chip cupcakes. I don't have a sweet tooth but I'm super, duper excited, can't you tell?
Sometimes I find it hard to find a common ground to bond with my kids, but baking is the one fun thing I definitely share the love for with this kiddo. Plus he gets to be in a class with other kids and I can be with other mommies, yay!
I'll tell you all about our Cupcake Baking experience soon!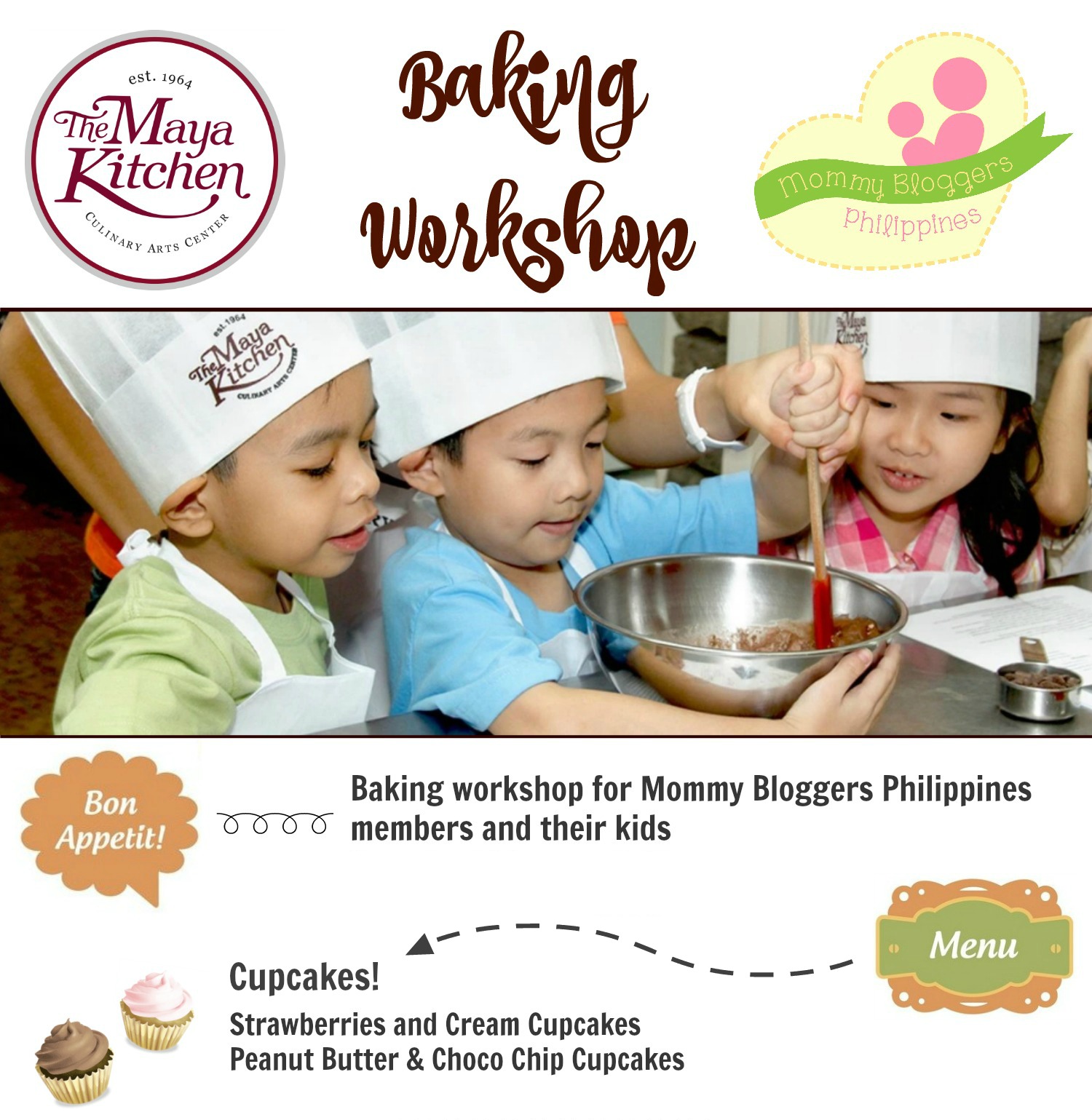 Anyway, The Maya Kitchen Culinary Center is open from Tuesday to Saturday and is located at 8F Liberty building, 835 A. Arnaiz avenue in Makati. They have extended their baking classes for kids and teens until June. If you're interested to register for one of these classes,  here are the details:
Kids Baking Adventures (ages 5-12)
9:00 AM – 12:00 NN
P1,000 per class
June 8

Cupcake Baking and Decorating 1
Strawberries and Cream Cupcakes and Double Chocolate Cupcakes
June 9

Cookie Baking 1
Chocolate Chip Cookies and Peanut Butter Sandwich
June 22

Cupcake Baking and Decorating 2
Cotton Candy Cupcakes and Cookies and Cream Cupcakes
June 23

Cookie Baking 2
Chocolate-covered Candy Cookies and Sugar Cookies
Young Baker's Hangout (ages 13+)
9:00 AM – 12:00 NN
P1,500 per class
June 15

Basic Cakes
Chiffon Cake & Dark Chocolate Cake
June 16

Basic Icing
Royal Icing and Buttercream
June 29

Commercial Breads 1
Pan de Sal & Ensaymada
June 30

Commercial Breads 2
Cinnamon Roll & Spanish Bread

For inquiries, please contact Maya Kitchen at:
Website: www.mayakitchen.com
Email: [email protected]
Contact number: 02-8921185 | 0929-6796102