Loving my Kinesthetic Learner
Do you have a kinesthetic child?
I do. And he makes me crazy.
Not in a bad way.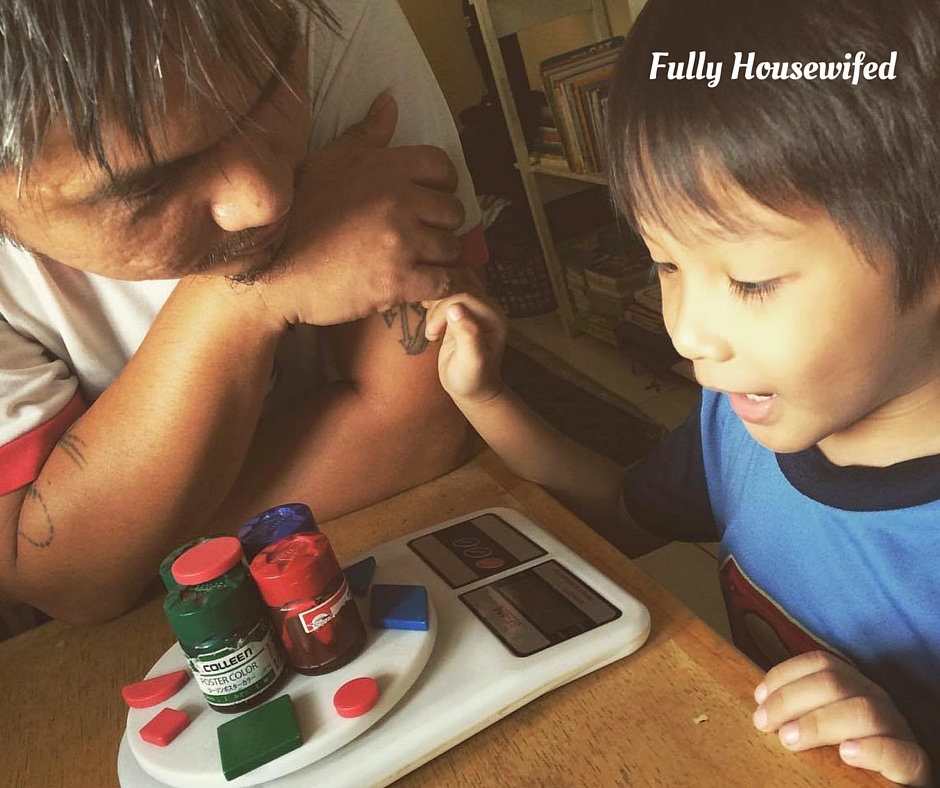 Okay, sometimes, he makes me go crazy in a bad way.
Like today when I had a deadline to beat at work, a hundred blogs I need to write (an exaggeration, of course, but you catch my drift), and the house is a mess.
That's one thing about having a Kinesthetic learner. There's a huge chance your house is a total mess.
Kinesthetic learners are, in a nutshell, tactile learners. They learn more through touching things, trying them out, observing them as they happen and physically participating in the learning process.
You can't expect them to sit down as long as visual or even auditory learners do. Worksheets may or may  not work.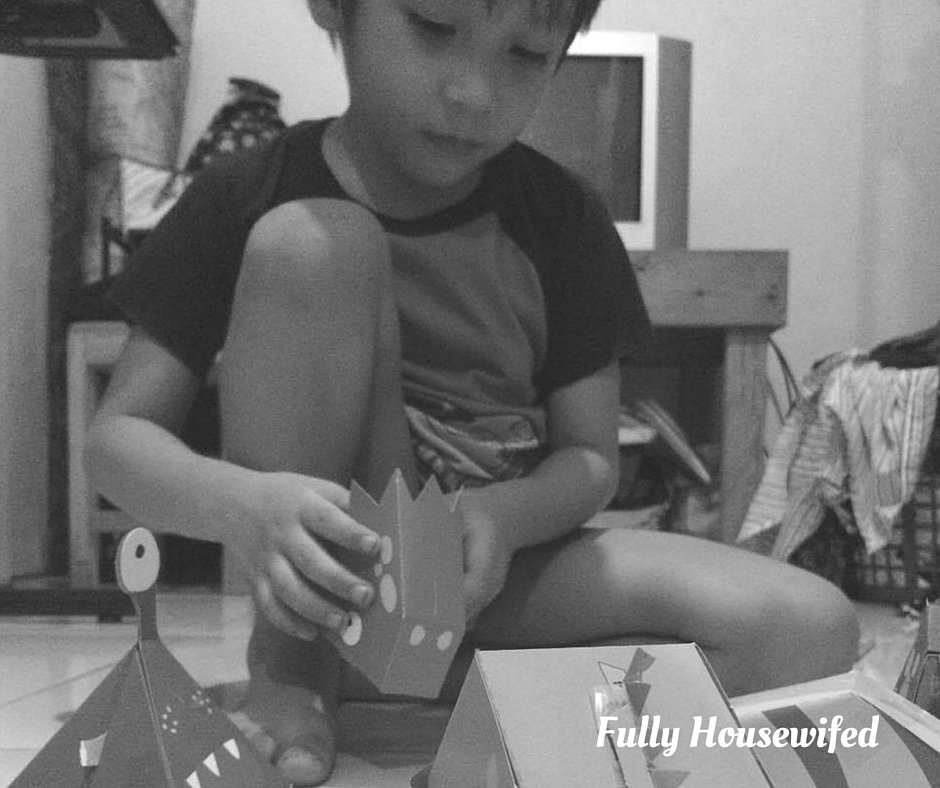 Let me give you a picture of how it goes with my little one.
Mondays to Fridays are no-gadgets days in our home (not unless I have an important meeting and I had to keep them in one place for more than 5 minutes). Since our homeschool won't start until next week, I just tell them to find something to do around the house. We've got tons of really good books and I think they have enough toys to get busy with.
My eldest grabbed his drawing book and spent the whole day making his new comic book story; my second son got his drawing book, crayons, scissors, and his current most favorite thing- scotch tape. We usually end up with different cutouts and his artworks on our walls and doors when he's like this.
My youngest son…well, he's a totally different story.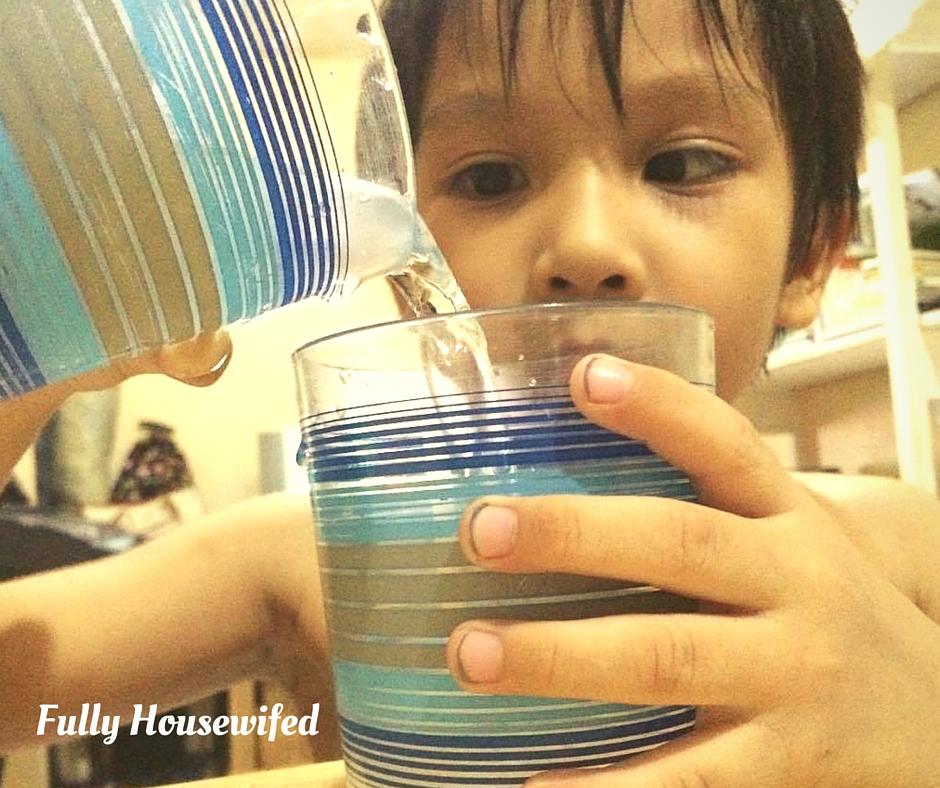 Yesterday, while his brothers buried their heads in their drawing books, he pulled out his big box of toys and spilled them all on the floor. He then rolled the box out to the living room, pushed it hard and watched it slam it against the TV stand at the corner. I let him do it a couple of times before asking him to move to another activity.
This afternoon, while his brothers were reading some books, he climbed up their double-deck bed, spat and watched it hit the floor.
Many times, he experiments. I can't count anymore the number of times I've jumped at the sound of the electric fan whirring angrily after he threw in a small toy or ball to find out what would happen.
I have to admit, there are times when I get really impatient with him. I always have to keep an eye on him to make sure he doesn't hurt himself or his brothers. There's always too much to clean up and it takes him hours to pack away (with me having to hover over him to make sure he does clean up because he hates doing so).
He's also quick to get dirty. He loves it when I say, eeew! He breaks into peals of laughter.
If I were to analyze my situation — working from home, homeschooling, no helper, based on my finite reasoning, I would say that I can't handle a Kinesthetic child anymore. Homeschooling two kids of different levels is challenging enough as it is. With my youngest, hands on activities are not only supplementary but necessary.
It's a lot of work!
It helped that I read Wild Things by James | Thomas years before we had our youngest. It's a book that explains the natural stages of growth in boys; and how their energy and activeness contribute to this growth.
I love this book, I still read it from time to time for reference. Our youngest is a lot different from his siblings but I can celebrate his (hyper) activeness, appreciate his sometimes heart-stopping antics and enjoy him more because of the wisdom in raising boys imparted by the authors.
With God's loving grace, my husband and I will be able to teach him how to channel his energy and his personality to be the man that God intends for him to be.
Inspite of our limitations.
Sure, he turns the house upside down, but if that's what it takes for him to learn what he needs to learn, then by all means, mess away.
I guess I'll just have to faithfully teach him to clean up or patiently admonish him when needed. It's much easier said than done, so help me God!
Homeschool 2016 is going to be quite a ride now that my Kinesthetic child is joining our study hours and I'm excited, really.
Bring it on!
—————————————————————————————
"Like arrows in the hand of a warrior are the children of one's youth. Blessed is the man who fills his quiver with them!"  Psalm 127: 4-5
"But he said to me, "My grace is sufficient for you, for my power is made perfect in weakness." Therefore I will boast all the more gladly of my weaknesses, so that the power of Christ may rest upon me" 2 Corinthians 12:9.