I was very happy to find out that a 3D interactive Art museum opened in Market Market in BGC. The name of the place is Miracle Art Happyworld Museum.
I've seen so many blogs about another 3D art museum in Cubao but it may take us sometime before we can visit it. Market Market is just a couple of blocks away from our apartment so it's more accessible.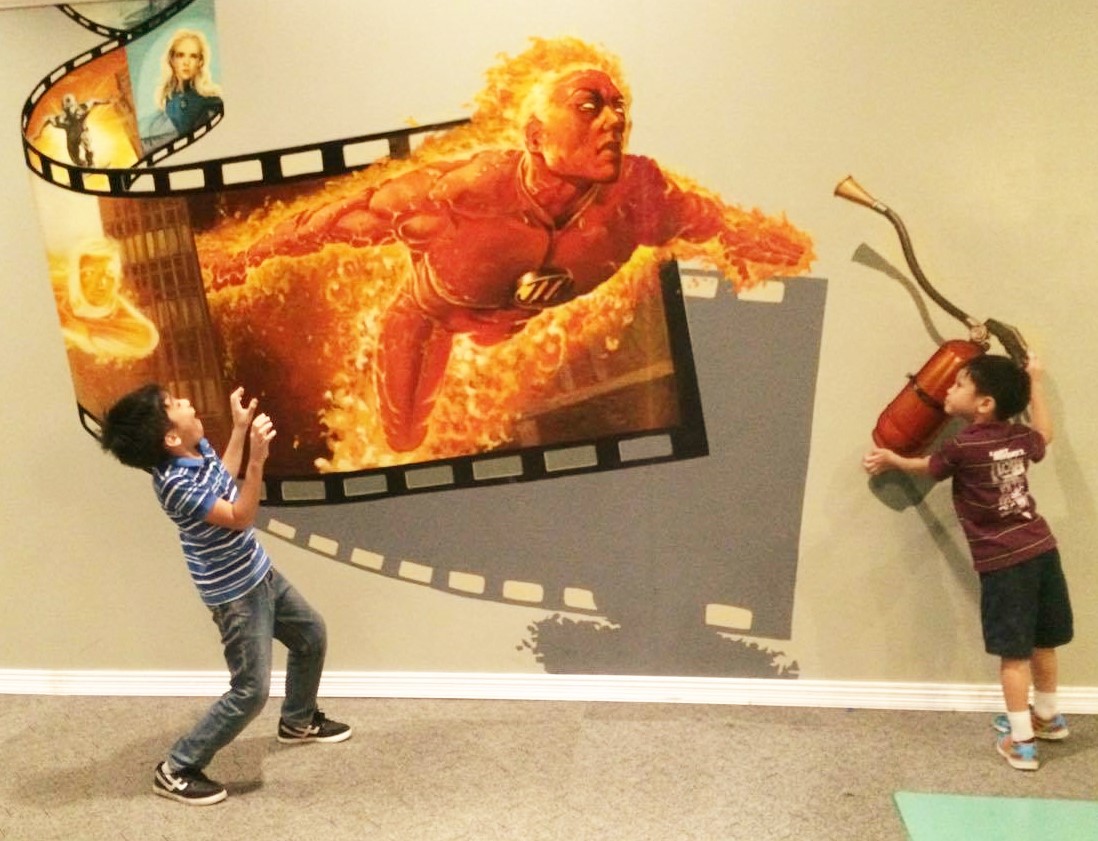 We were supposed to take the kids to see Intramuros but we ran late and it was raining hard, so we thought we'd just find another place to take the kids for a little educational activity and some fun. That was when we remembered Miracle Art.
The entrance fee was only Php 80. Php 400 for the five of us isn't so bad.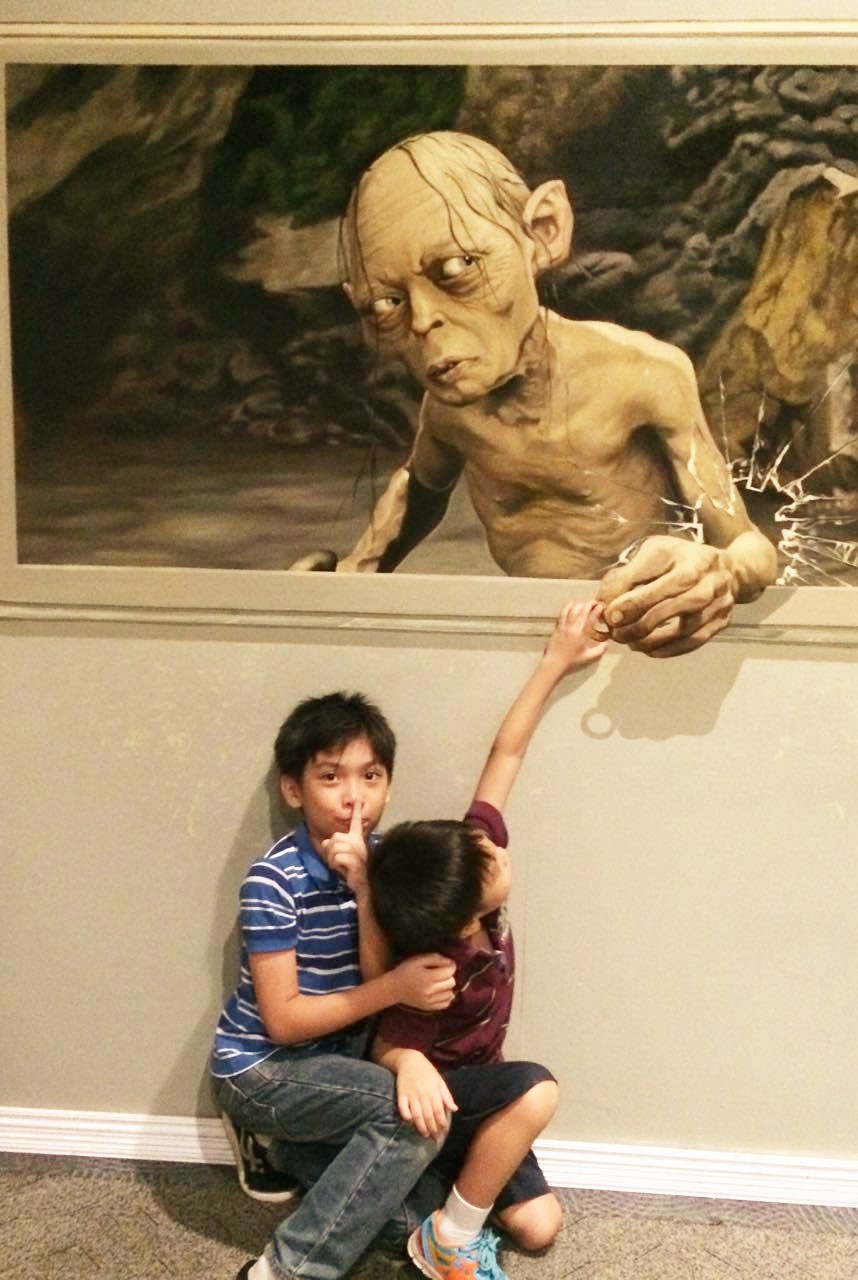 Miracle Art in Market Market is small, only about 3 or 4 rooms of big art works on its walls. Some of characters we know from the movies and others are pictures of natural disasters and animals. Others are artistic sets with humor written all over them.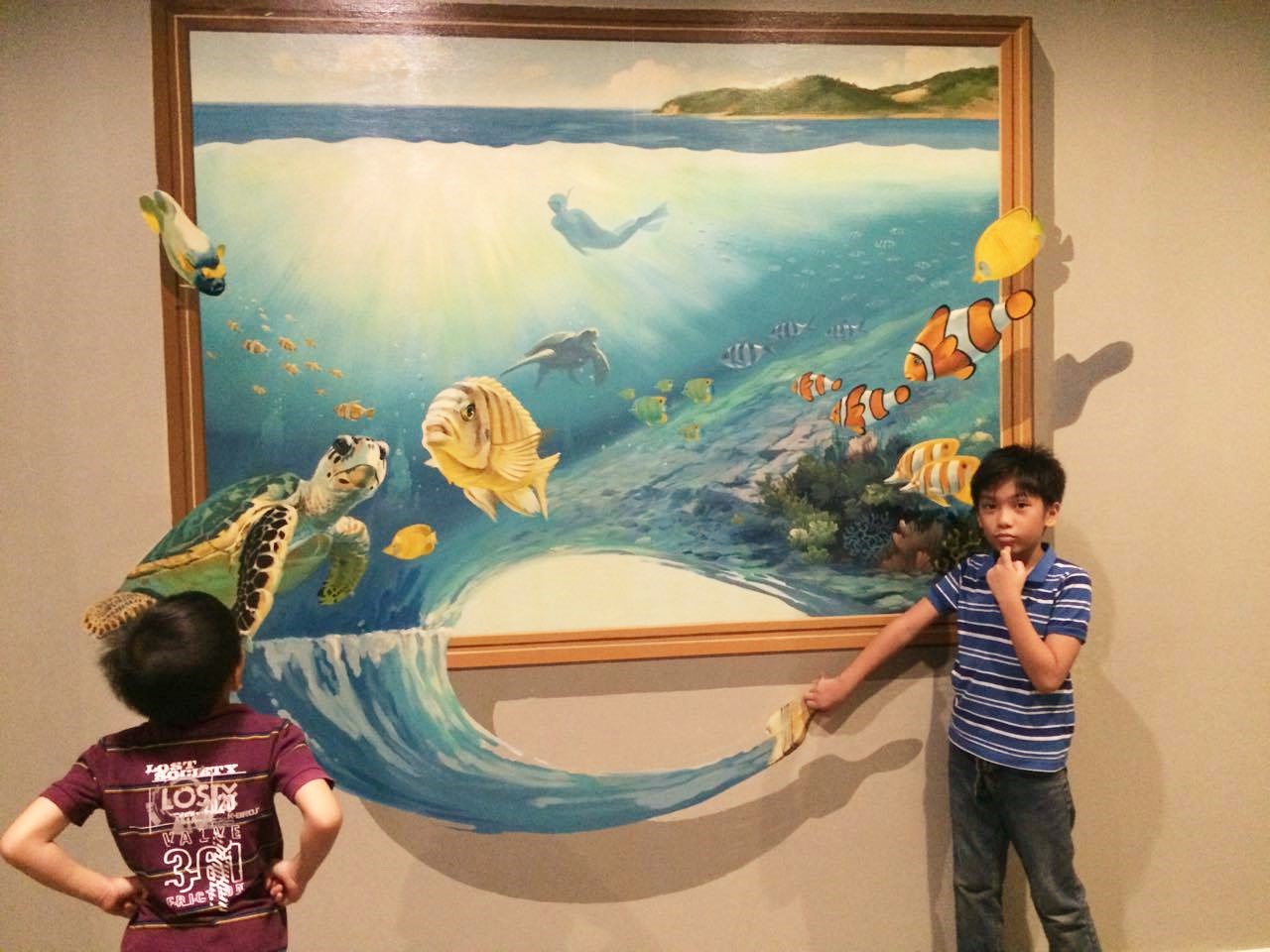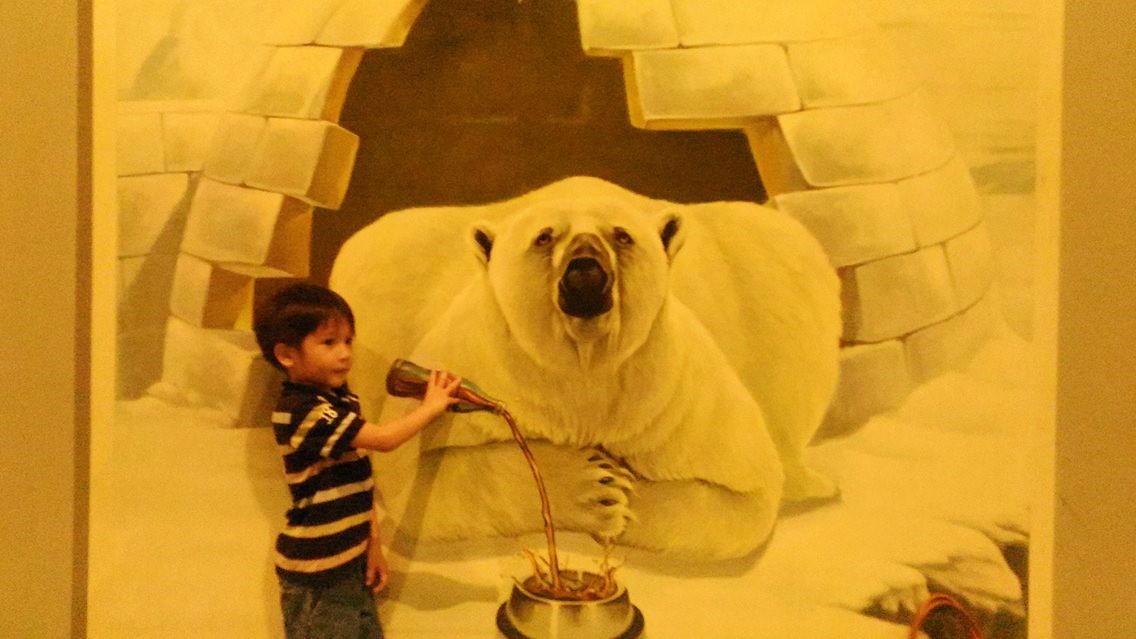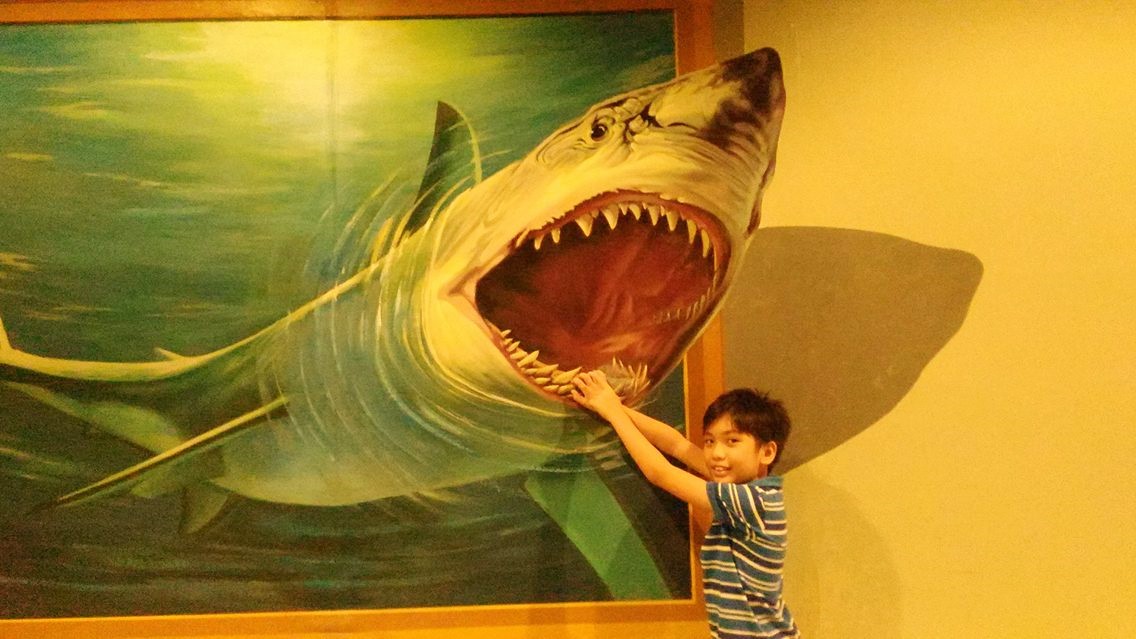 It was a bit hard to get our 5-year old to pose but he eventually got the idea when he saw his older brothers try to blend into the pictures.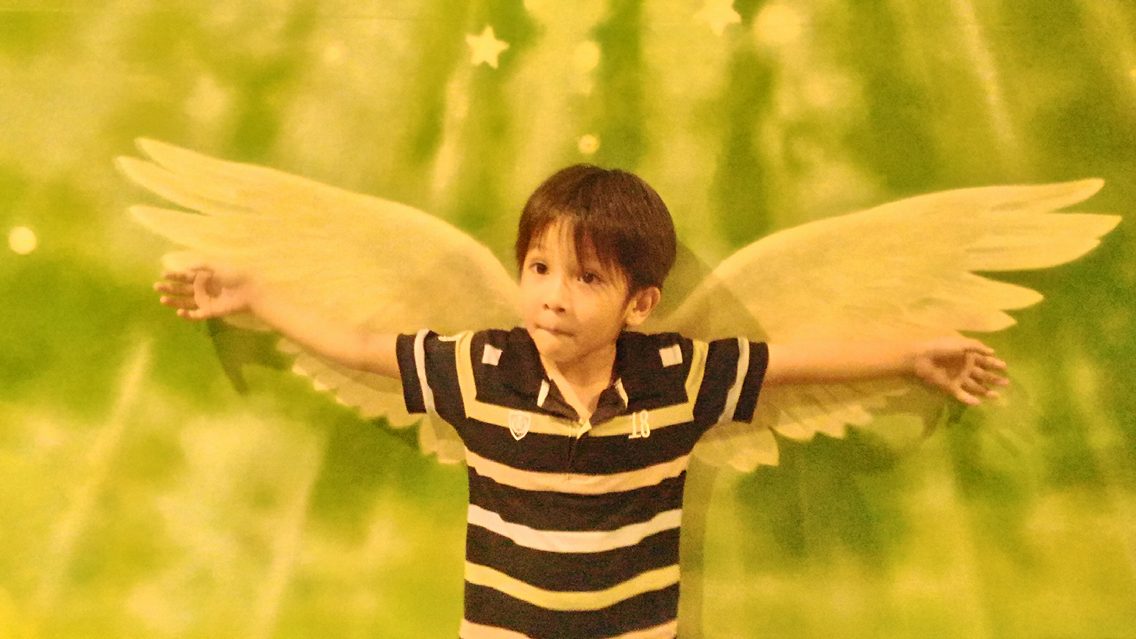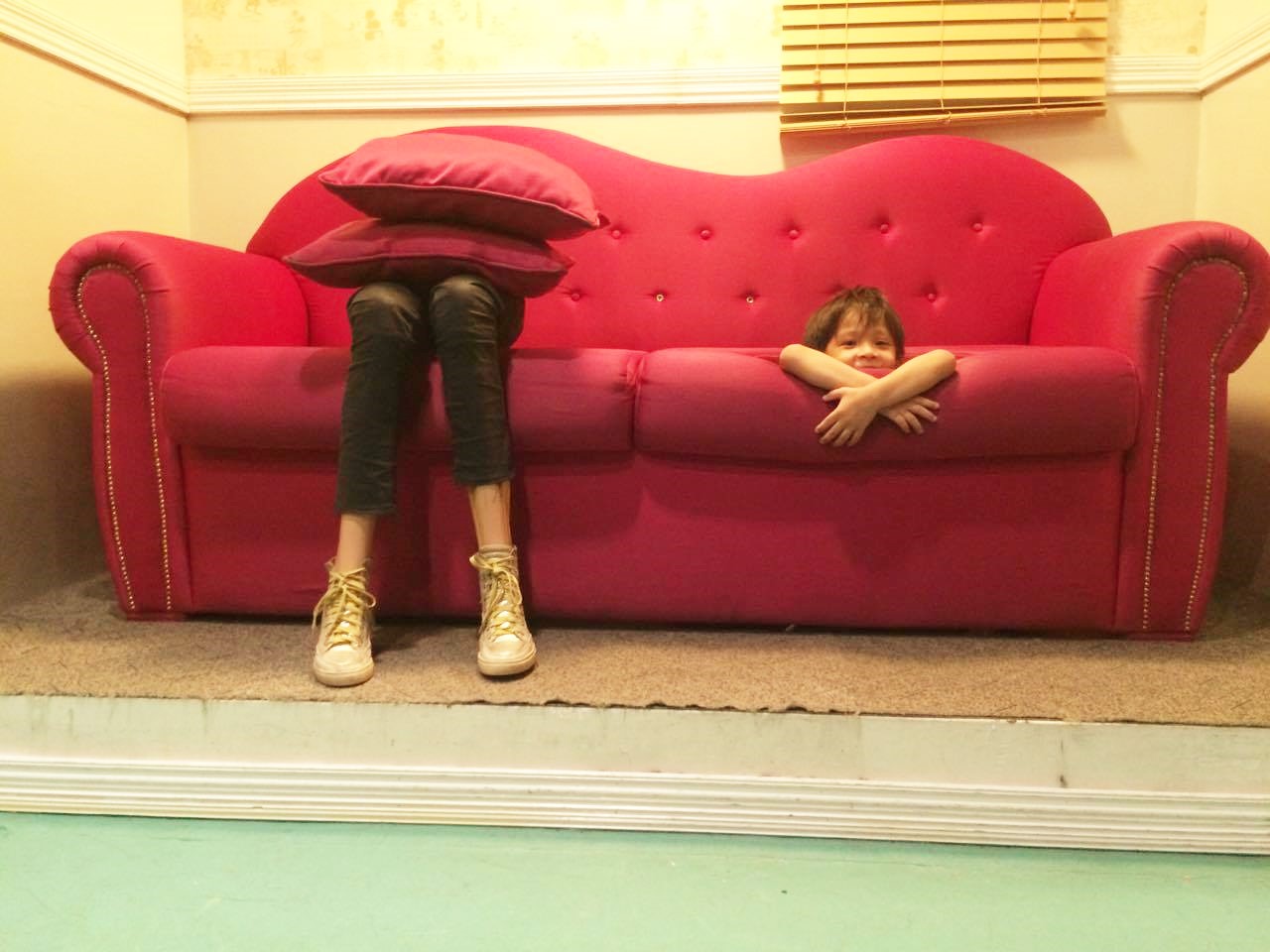 There weren't too many people that day which was good because our kids were running around the place like there's no tomorrow!
The Value of 3D Interactive Art
We're currently using The Child's Book of Art, a book of paintings compiled by Lucy Micklethwait, as one of the lessons we take up with our Kindergartner. We've used it for our two older kids, as well.
In the book, it says that making children look at and study the paintings in the book can provide opportunities for discussion, which in turn can help develop the child's vocabulary and general knowledge.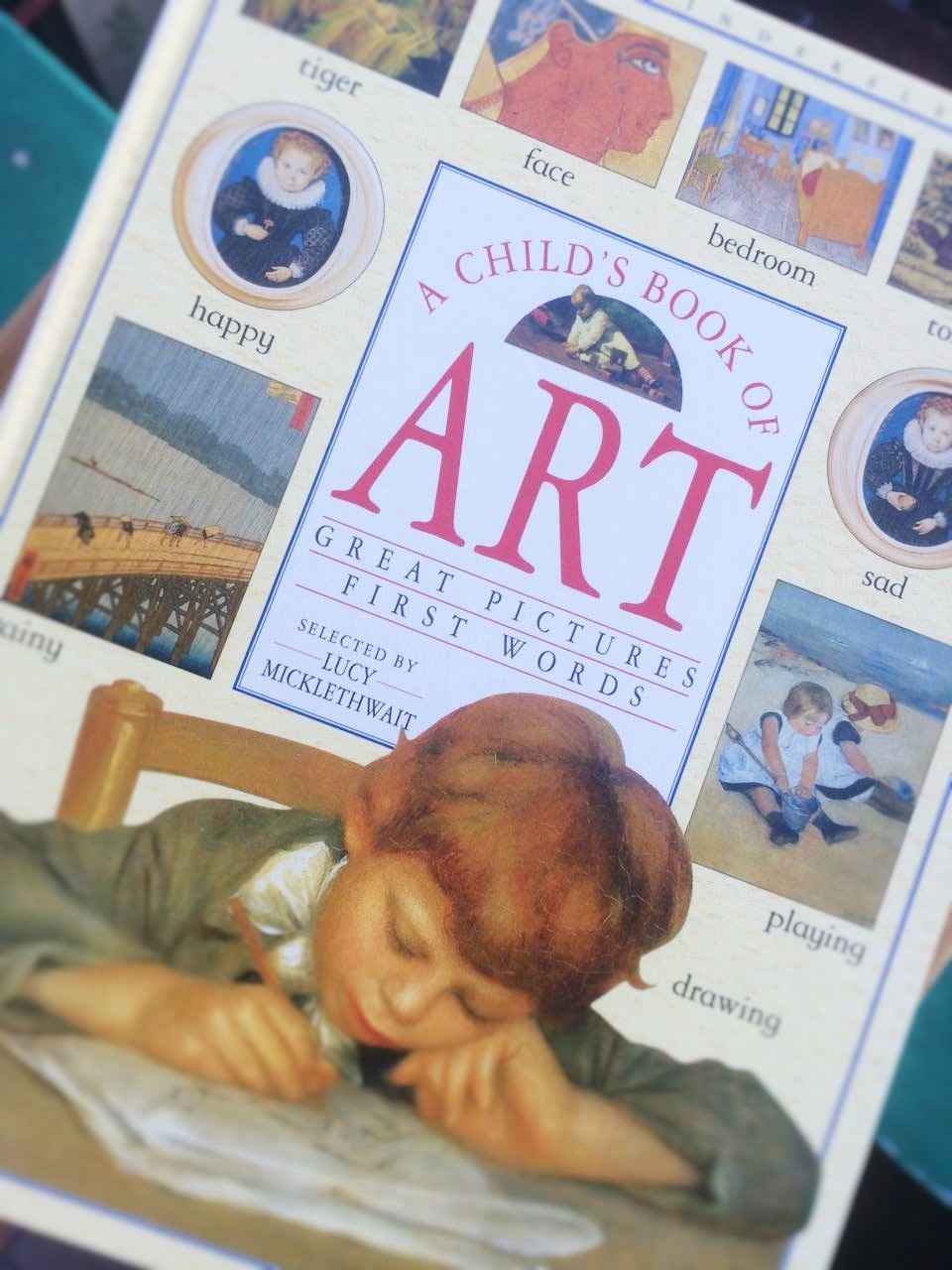 Sounds good, right?
But as I googled further about the benefits of art appreciation, I came across the method, Visual Thinking, wherein I learned that art appreciation can also be a tool to aid a child's prowess in Math and Reading, and to help along his social and emotional development.
When we expose children to art and provide them opportunities to observe it, inspect it, think about it, talk about it, and even interact with it, we're helping them understand the images. It broadens their minds and teaches them to see things in other people's perspective. Then we can guide them on how to respond accordingly.
It also encourages children to get in touch with how they feel about the pictures they see and put their emotions into words when we talk about them. 
At Miracle Art, the kids had to figure out the pictures so they would know how to pose to blend in. More learning happens when we get home and we look at the pictures we've taken.
Because we were "in" the pictures, the kids looked at them longer. They saw new things they didn't notice while we were at the museum and these jumpstarted more discussions.
I think that it's also a great way to break kids into art. It's one thing to teach them how to draw or paint and do all these creative stuff, and another to teach them to see other people's work and appreciate them.
And if you notice, not all kids take to art as much as others. Some need a bit of a nudge to get them into it. Bringing them to a place like Miracle Art is a fun way to introduce art and art appreciation to them.
Miracle Art Happy World Museum has branches in Circuit Lane in Makati, Market Market in Taguig, Harbor Point in Subic, Starmall in Bulacan, and The District in Imus Cavite. They also have one in Cebu.
To know more, visit Miracle Art Happyworld Museum on Facebook.