The Philippine Homeschool Conference 2016: From Roots to Wings
The annual Philippine Homeschool Conference is one of the major events that I look forward to each year since I first attended the one in 2011. And I have to say that the organisation and the planning has come a long way.
Just this morning, I downloaded the free app  to make sure that we can make the most out of the activities and discussions lined up for the big event. Isn't it amazing? Now there's an app!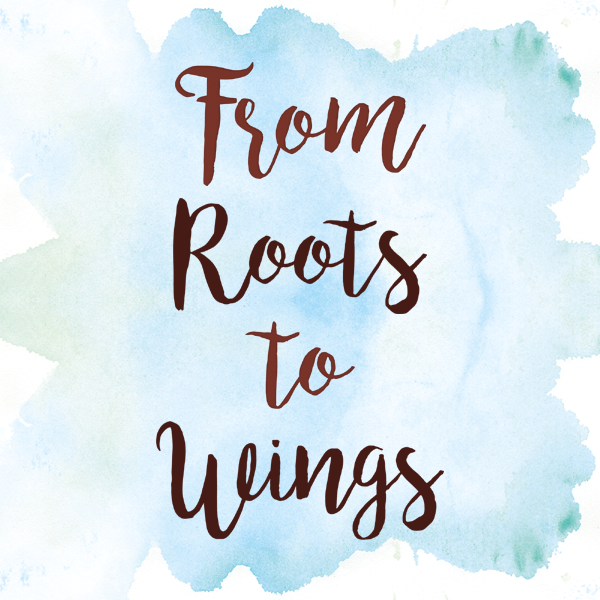 (READ: 1st HAPI Homeschoolers' Talent Fair)
The title of this year's conference, From Roots to Wings, which speaks of a well-thought of, well-planned list of discussions, as the homeschooling community in the Philippines has grown so much exponentially over the past few years.
Although there are a lot of new homeschooling families coming in (welcome, welcome!!), there is also as much number of seasoned homeschooling families coming back to get inspired and fueled as we continue our own homeschooling journeys.
(READ: Refueling the motors of the home schooling dad)
Suitable for any homeschooling stage
That's why for this year, the organisers have come up with discussions suitable for any stage we're at in our homeschooling.
So whether you're just coming in to see if homeschooling is for your child or if your child is about to enter his teenage years and you need some wisdom on how to take off in your homeschool, this is the right conference to go to.
You'll be able to join discussion groups and listen to valuable insights from local and international speakers, homeschooling advocates and homeschooling families, thus, the breakout sessions, aside from the main sessions.
You can ask questions, too.
(READ: Answers to common questions people ask about homeschooling)
Topics and Speakers
This year, the Philippine Homeschool Conference has invited four keynote speakers to impart their experiences and knowledge on homeschooling.
There's Deona Tan-chi and Joy Tan-chi Mendoza, who will take up the topic on Building a strong foundation. If you have not been reading Joy Mendoza' s blog, Teach with Joy, yet, you'd better get to it, haha!
It's one of my favorite blogs to read and draw inspiration from in homeschooling, parenting, marriage and family.
Deona, her mom, is one of the pioneers of the homeschooling movement here in the Philippines, having homeschooled Joy and her siblings at a time when homeschooling was unheard of as an alternative form of education here in the Philippines.
Listen to those who have gone ahead
Nowadays, there are hundreds of blogs on homeschooling, but it is from those who have finally released their children after years of homeschooling that you can find the most wisdom. There is so much to learn from Deona and Joy and I'm excited to listen to them again.
U.S.-based International speaker and Director of the Institute of Excellence in Writing, Andrew Pudewa, will be flying in to speak about Motivation: The Art and Science of helping children learn well.
Best selling author, international speaker and founder of Catholic Filipino Academy (CFA), Bo Sanchez, will talk about Wings to Soar: Leaving a Legacy for our children.
Other topics to look forward to
Breakout topics will include the ins and outs of homeschooling in the Philippines, laying the foundation in preschool, homeschooling the high school years, and transitioning to and from brick-and-mortar school.
And there is even a topic on finances.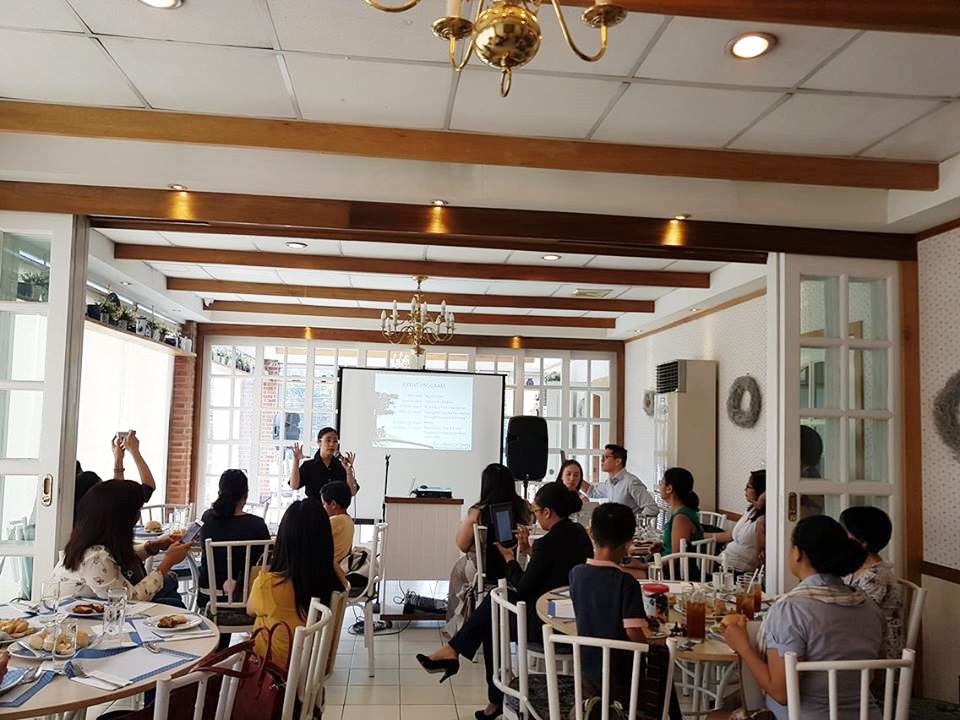 One of the best things about these homeschool conferences is that it expands your support and resource community. I feel blessed to know other homeschooling families from all over the country. You'd be interested to know that there are homeschoolers who fly to Manila just to attend the annual homeschool conferences.
Many of these families are part of the Homeschoolers of the Philippines community on Facebook where we share links, new discoveries, lists of books or even swap materials when we can. It's such a great and supportive community!
Scholarships from some of the top homeschool providers
Homeschool providers, Peniel Integrated Christian Academy of Rizal, Inc., Homeschool Global, Catholic Filipino Academy, Kids World Integrated School, International British Academy, and Gopala's Simple Moments in Learning Experience in partnership with the Homeschool Association of the Philippines (HAPI) are giving away scholarship grants to winning conference attendees.
From Roots to Wings: Philippine Homeschool Conference 2016 is organised by HAPI, in partnership with Philam Life. It will be held at SMX Convention Center at SM Aura Premier in BGC on October 22, 2016.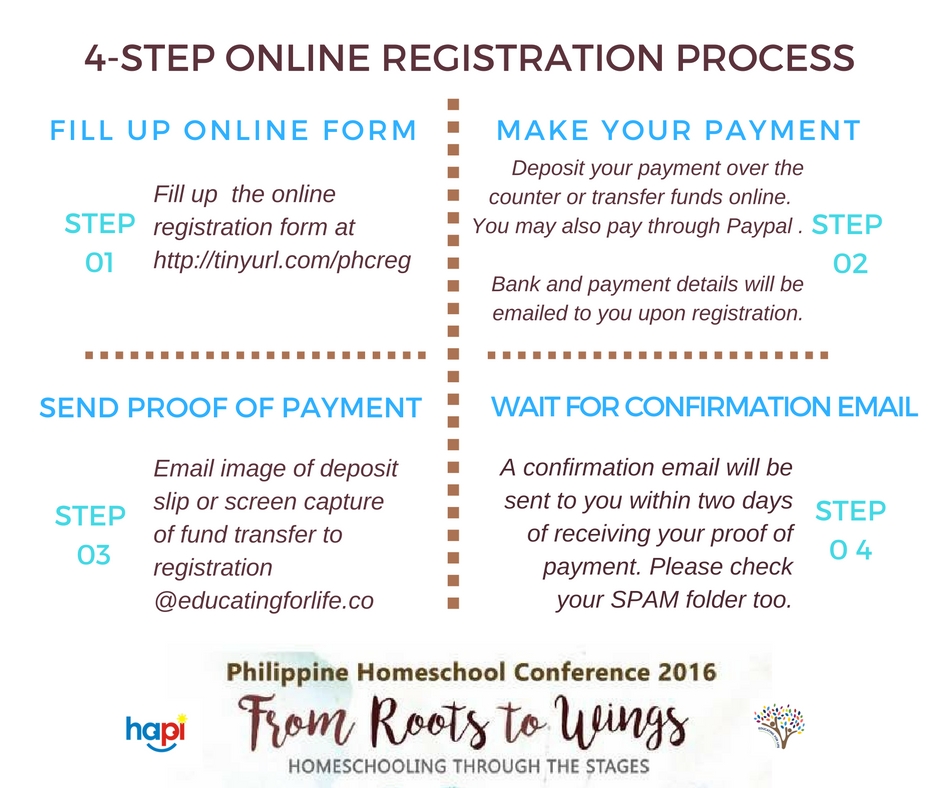 The price of a ticket to the conference is Php 1,000 per person, but there is a special discount price of Php 4,500 for each group of 5 attendees. Kids can join some cool kids' activities for a fee. For more details and registration on From Roots to Wings: Philippine Homeschool Conference 2016, please visit the following links:
Website: www.educatingforlife.co
Event page: From Roots to Wings: Philippine Homeschool Conference 2016