On plagiarism: Are you the same tomato?
As a professional writer, I take plagiarism personally. 
I take pride in every work I publish, whether online or offline, whether it's well-received or ignored completely, because I've put my time and my heart in every single one.
There are many ways to plagiarise online without seemingly having done so, and it's easy to make excuses and keep a straight face while at it that confrontations become useless; but really, if you look within yourself, what does that make you?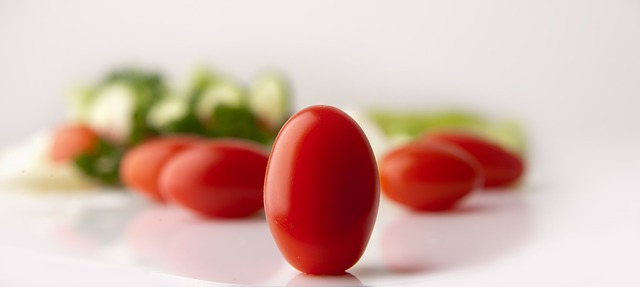 If you want to grow in your skill, learn to care. Care for your readers and for what they are searching for. Write for them.
Don't copy. Don't rearrange someone else's work then take credit for it. Don't be a tomato!
Write in such a way that you are speaking to your readers from what you know. So you need to read and you need to read well. Watch the news. Be aware of your surroundings. Be aware of your industry. Be aware of the world your readers belong to.
Listen first.
The more you really know, the better you will write.
Then you don't have to copy anyone.